Delhi
An A To Z Of Delhi University - A Comprehensive Guide To Help Students Sail Through Smoothly!
If suddenly, the biggest problem in your life has changed from being perplexed about which stream to choose for higher studies to what to fretting about what wear in the morning, then congratulations, you've successfully entered the big, confusing world of Delhi University. The coming years are going to shape up your future, the choices you make now are gonna reflect greatly on your personality and blah, blah, blah. It's gonna be the best time of your life, where you're gonna make some great friends and even your worst enemies, visit places that you've never been to before and most importantly - live!
So, here's everything and we mean the absolute A to Z of Delhi University that you need to know to have the most amazing time of your lives, read on!
1. A For Attendance Ki Tension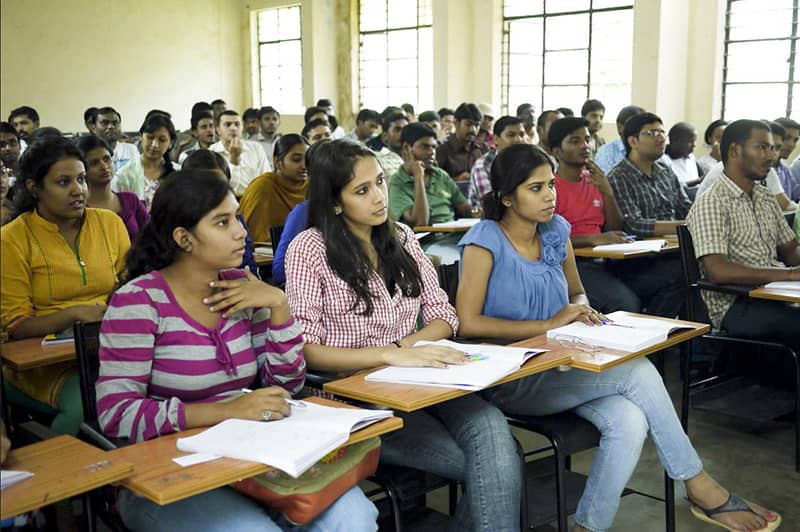 Picture Credits: digitallearning.eletsonline.com
The importance of attendance is something you'll probably realise when you give your first semester exams. Besides the fact that being present in the class will help you in studies and notes (umm, not that it happens anyway), DU has a strict rule of 66% mandatory attendance for all the students which, if you fail to meet, can result in your admit cards being held back. So, if you thought that college life is all about bunking and partying, then here's us bursting that bubble - POP!
2. B For Banta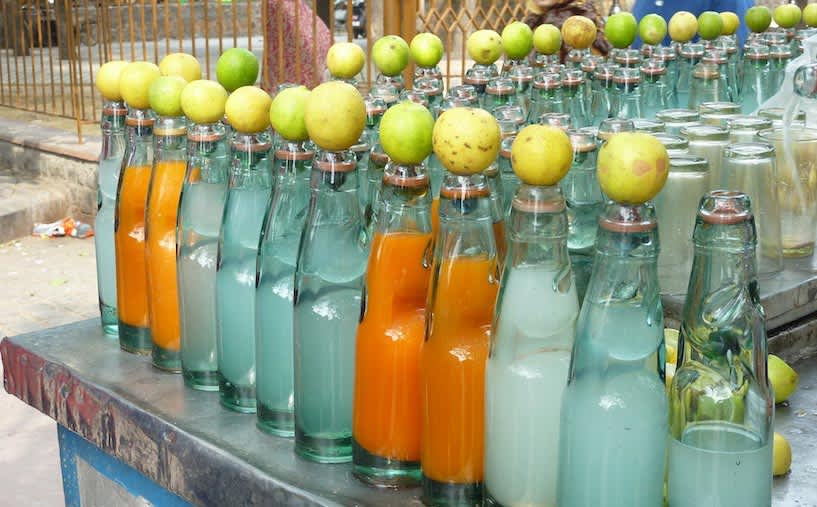 This Is A Representative Image
This is, hands down, one of the most loved and famous drinks for all the students in DU. Cheap, refreshing and absolutely delicious, the good ol' banta is all this and more. All the shakes, booze and drinks in the world CANNOT compare to our love for this beverage, so if you still haven't tried it, then go RN!
3. C For Canteen Ka Amazing Khana
College life means broke life. Period. But that's not a problem to DUites because they've some of the best canteens in town. Be it the Dosa Sambhar from Sri Venkateshwara, Hans Raj's Chocolate Frappe or Rajma Chawal from Ramjas College, the canteens in this university won't disappoint you at all!
Here Are The Best Canteens In DU That You Need To Check Out ASAP | https://so.city/delhi/article/7-ah-mazing-du-college-canteens-that-you-need-to-check-out-rn
4. D For D-School Ke Mutton Cutlets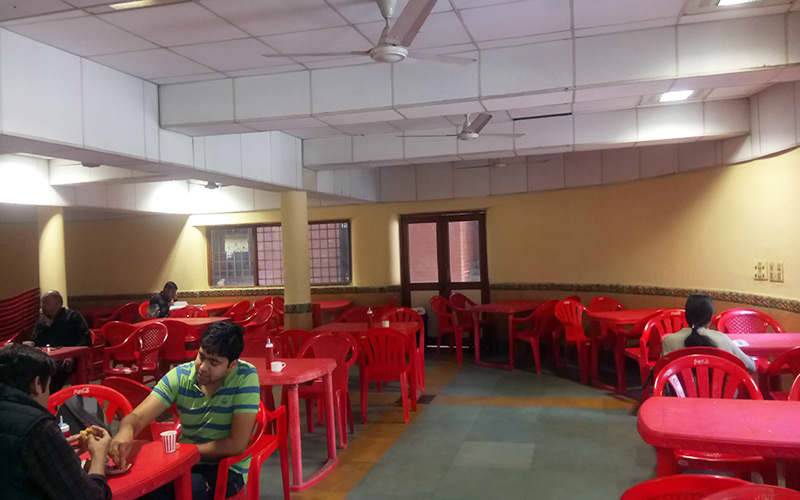 Yes, the Mutton Cutlets of Delhi School Of Economics AKA DSE College AKA D-School deserve a special mention. The aromatic smell of this scrumptious delicacy is enough to get us drooling and these melt-in-the-mouth cutlets are something you HAVE to try while you're studying in the university, it's a must!
Here's Everything Else You Need To Try @ DSE's Canteen | https://so.city/delhi/article/cups-of-good-rich-coffee-paired-with-conversations-syrupy-french-toast-dse-college
5. E For Elections Time Ki Masti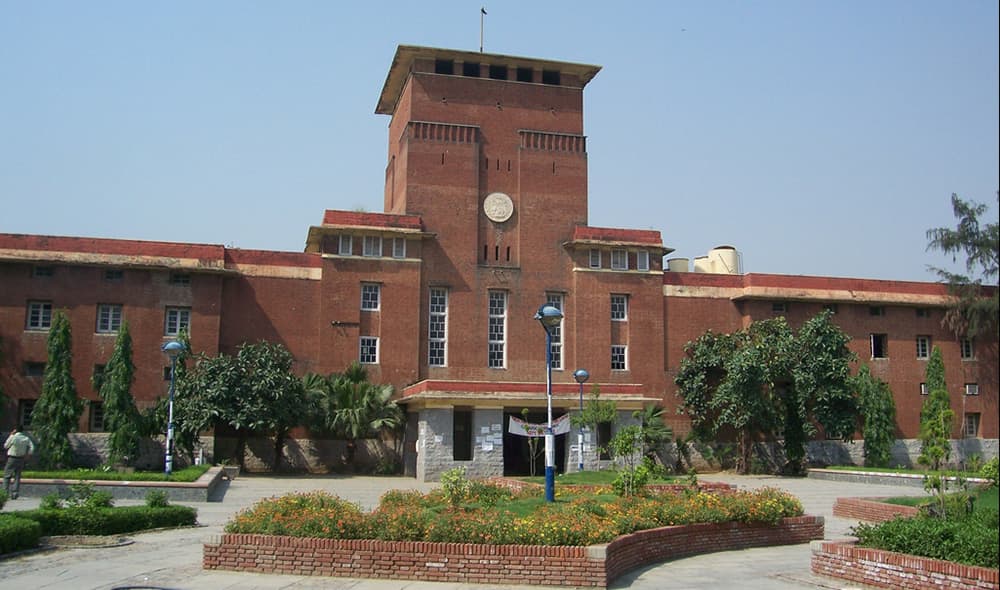 Election time in Delhi University is all about free food, cancelled classes, trip to amusement parks, loud rallies and lots of fun. Candidates from all the parties will go to any extend to grab your attention and win your votes and trust us, it's all things amazing and by the end of your college life, this would surely be one of your favourite times of the year!
6. F For Fun Fests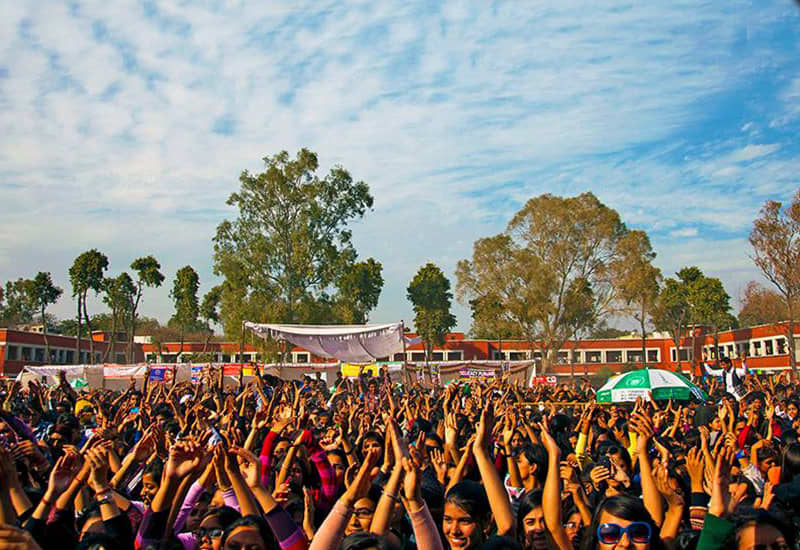 Live performances by famous artists, stalls with cool merch, various competitions and 2-3 days of complete fun and masti - this is what fest time in DU can be summed up as. No wonder the students wait for it to begin as soon as the year starts. Mecca, Crossroads, Montage, Renaissance, Confluence and Ullas are some of the most popular fests that you've gotta check out, without a fail!
7. G For Girls' Colleges Ka Swag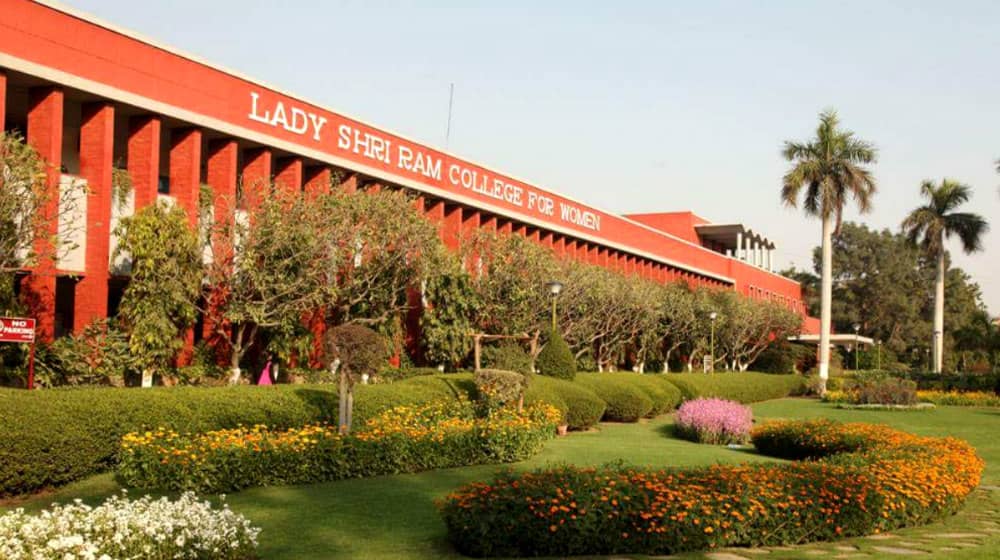 Lady Shri Ram, Miranda House, Gargi, Daulat Ram, JMC, Kamla Nehru College - what do all these colleges have in common? Simple, they're all girls' colleges. And before you start thinking what's so special about them, then we know your haven't actually been on the other side of the gate. From having the coolest hangout spots (KNC's chaupal & LSR Cafe) to the most amazing societies, these guys have them all!
Check Out These Cool Hangout Spots Near Girls' Colleges | https://so.city/delhi/article/du-girls-collges-hang-out-haunts
8. H For Hudson Lane Ke Cool Cafes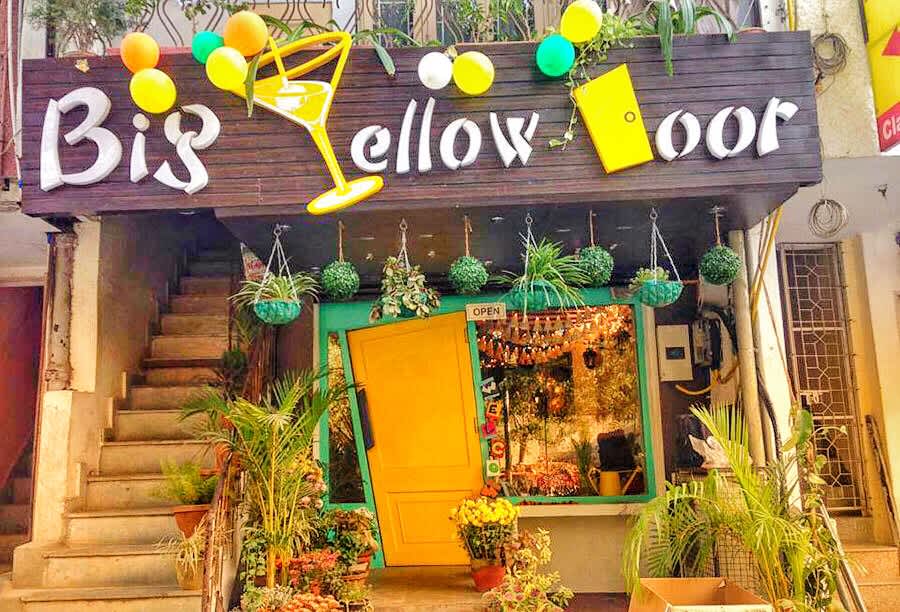 If there's something all the students in North Campus can be assured of it's that they would never be short of cool places to hang out at, all thanks to Hudson Lane. With a long list of cafes like Big Yellow Door, Ricos, The Hudson Cafe, Mama's Buoi, Woodbox Cafe, Cafeteria & CO & so many more, this place is perfect for all your post lecture feasting breaks!  
Here Are All The Kickass Places To Check Out In Hudson Lane | https://so.city/delhi/article/north-campus-food-diaries-8-must-visit-restaurants-in-hudson-lane
9. I For Internals Ka Pressure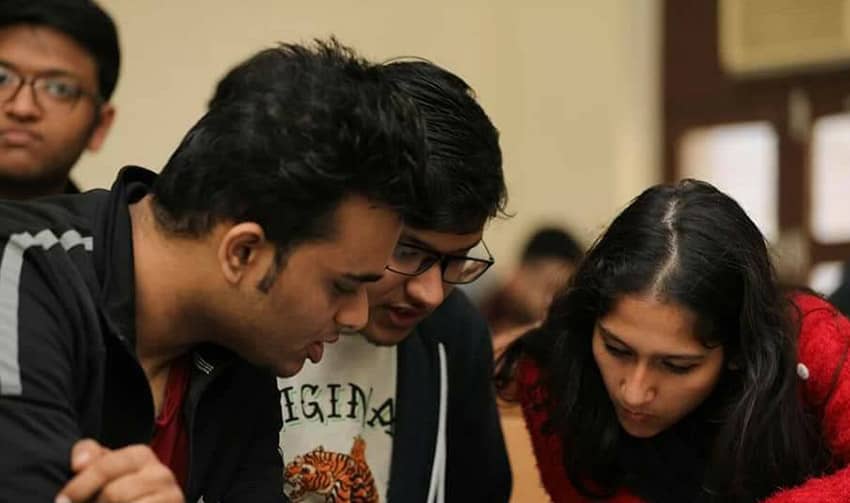 Internals - they're the first hit of reality that is thrown your way as soon as you enter college. Their pressure strikes you in the very first year and lasts till you give your last exams here, trust us on this. The mere thought that these internal exams are crucial enough to pass or fail you in a subject is frightening, without a doubt!  
10. J For JP Tea Stall Ki Chai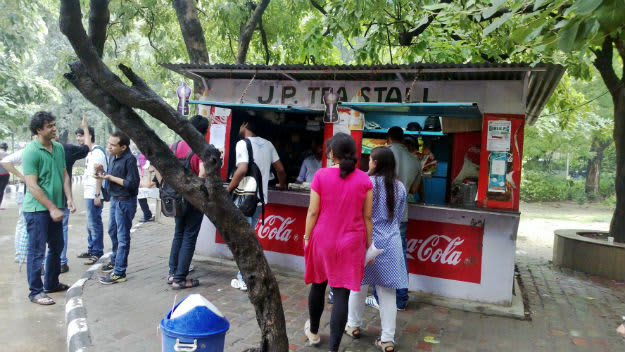 Picture Credits: THE YOUNG BIGMOUTH
If you're in D-School, then congratulations, you're blessed with ah-mazing food for the next 3 years. Besides their cool canteen, Delhi School Of Economics also has JP Tea Stall which is basically a haven for all the chai lovers out there. Flooded with students most of the time, this place is an adda for all the North Campus students. Don't forget to sip on their mind-blowing Masala Tea while you're there, it's a MUST have!
Where | JP Tea Stall - Delhi School Of Economics, University Enclave
Timings | 9 - 5 AM
Check Out Their FB Page | https://www.facebook.com/JPTeaStall/
11. K For K-Nags Mein Shopping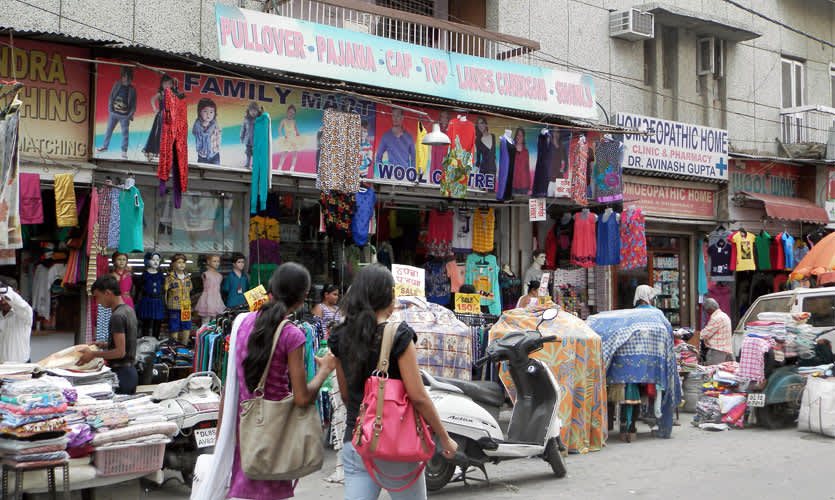 Shopping rule # 1 - you don't actually shop at branded stores for all those cool dresses, people because you're broke most of the time! That's where our beloved Kamla Nagar AKA K-Nags swoops in for the North Campusite - the ultimate shopping destination for all the students with a dry wallet in the university. You can shop for anything from apparel to accessories to handbags here without burning a hole in your pockets, how cool is that? P.S. - Sarojini Nagar is the perfect street shopping option for the South Campus walas, so scamper over RN!  
12. L For Lingo That Becomes Your Second Language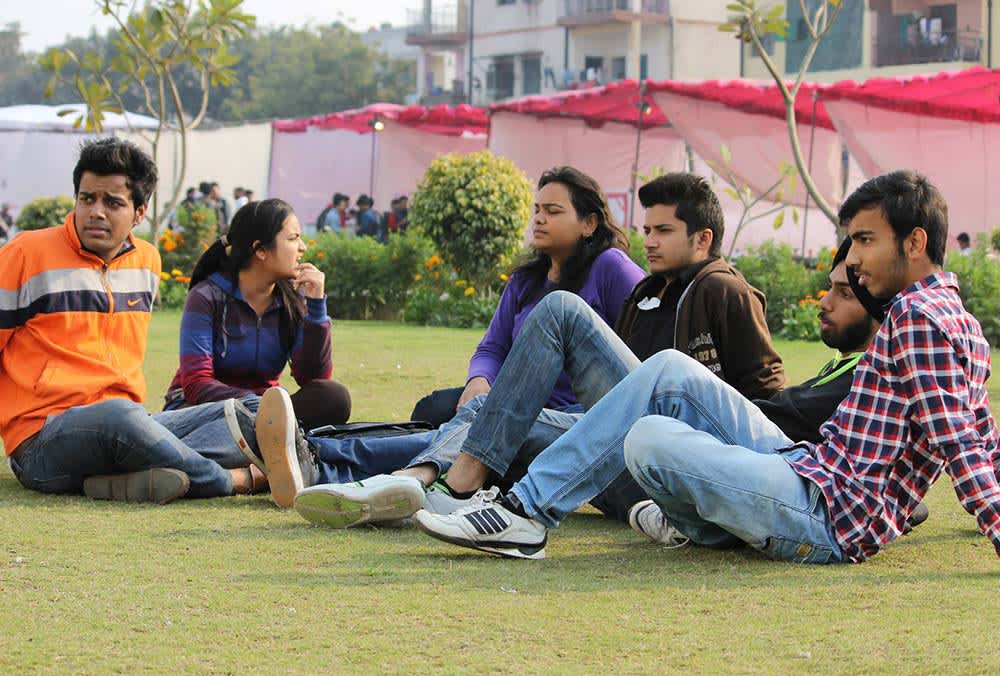 DU lingo is something that catches you like a viral disease. We mean, you enter college and suddenly after 2-3 weeks, good ol' Kamla Nagar becomes 'K-Nags', being drunk means 'bhand', a bad experience translates to 'BT', a pretty lady becomes 'totta' and the list goes on. So, basically be prepared to widen your vocabulary when you enter a college here!  
13. M For Majnu Ka Tilla Will Become A Second Home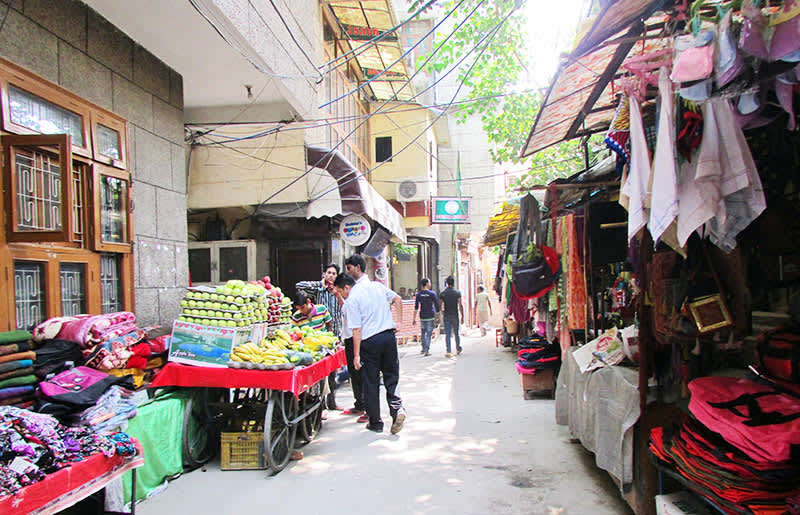 Majnu Ka Tilla is the perfect place to hangout at if you're bored of Hudson Lane or Satya Niketan. Amazing Tibetan cafes, mouth-watering laphings & thukpas and lots of cool & affordable stores to shop chic bags, tops, jackets and lot more at - MKT has it all for you, so go, check 'em all out!
14. N For Never-Ending Gossip Sessions @ KNC's Chaupal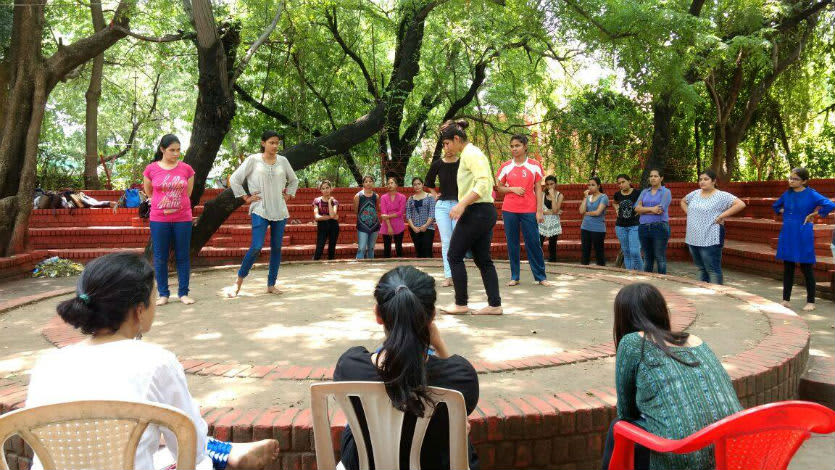 College life is simply incomplete without long and juicy gossip sessions with your squad on the college lawns or at the canteens or the nearest chai walas. Getting updates on all your fellow classmates and the spiciest gossip about your teachers is the best thing in the world when you're in DU. KNC's famous amphitheater or as it's popularly know, chaupal, is one such place where students sit and spend hours indulging in a fun gossip sesh between lectures!
Where | Kamla Nehru College, August Kranti Marg
15. O For Oh God! Unofficial Freshers' Party Ke Liye Parents Ko Kaise Manaenge?!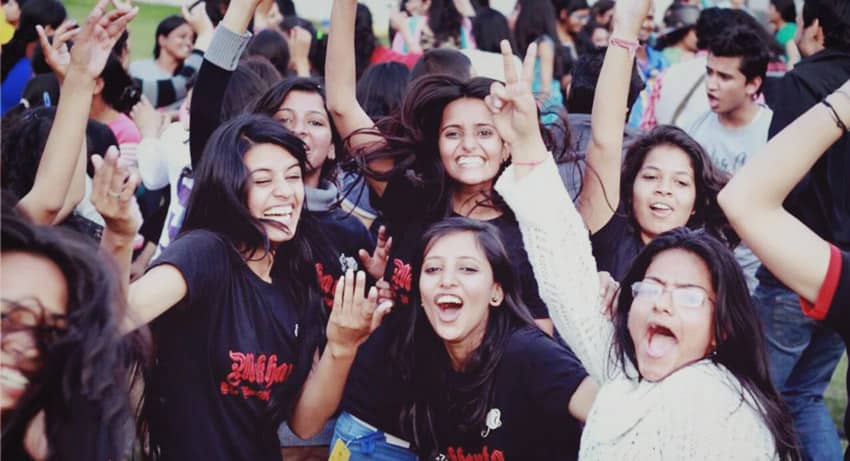 Freshers' party in college is sort of your welcome to the big bad world and as fun as official college parties are, there is something exceptionally amazing about the unofficial freshers' that is hosted for the fucchas. The excitement of having booze with your new college buddies, fear of being caught by the parents and the overall zeal of just being in college is unmatchable!
Here Is The List Of Some Affordable Options For The Unofficial Freshers Party | https://so.city/delhi/article/du-freshers-party
16. P For Patel Chest Institute Ki Bhel Puri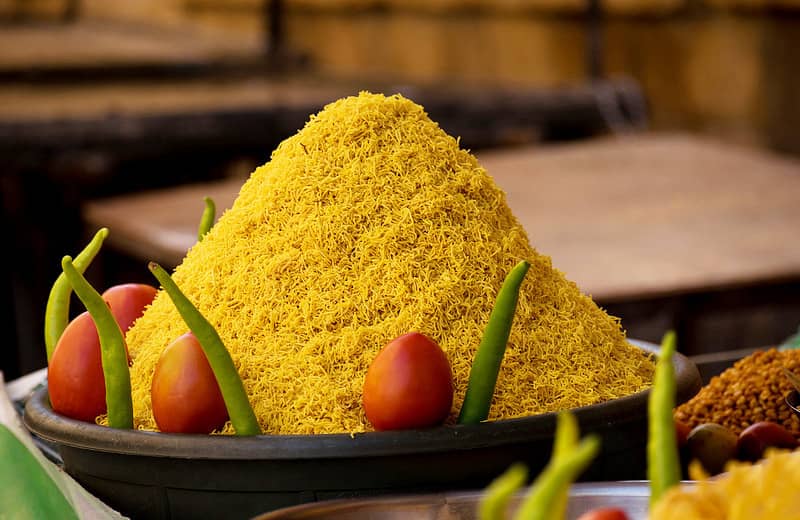 Located next to the Patel Chest bus stop, is a little stall that sells some of the most fantastic bhel puri you'll ever try and if you're a true blue Delhi University student, you CANNOT miss out on it. But wait, that's not all, you can also get high quality photocopies done here at the shops opposite Vallabhai Patel Postgraduate Medical Institute at very low prices of all the notes that you borrowed from your friends!
Where | Patel Chest - Kamla Nagar, Behind Kirori Mal College
17. Q For Quotas In The University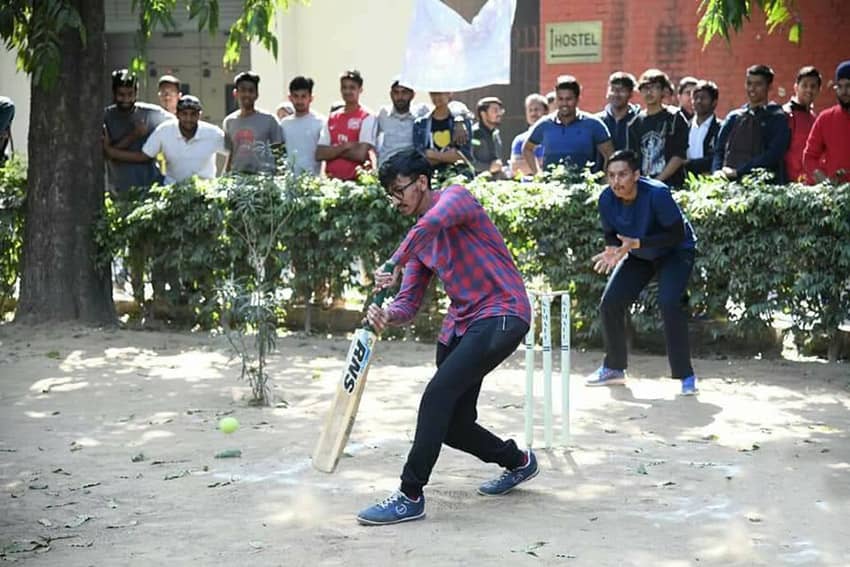 There are various kinds of quotas like ECA quota, sports quota, reservation and more that are golden tickets for a lot of students for entering the university. These guys are usually found in sports field, debate competitions or in some dance or music fiestas, making the college proud and giving us some major FOMO with their cool lives!
18. R For Ridge Pe Chilling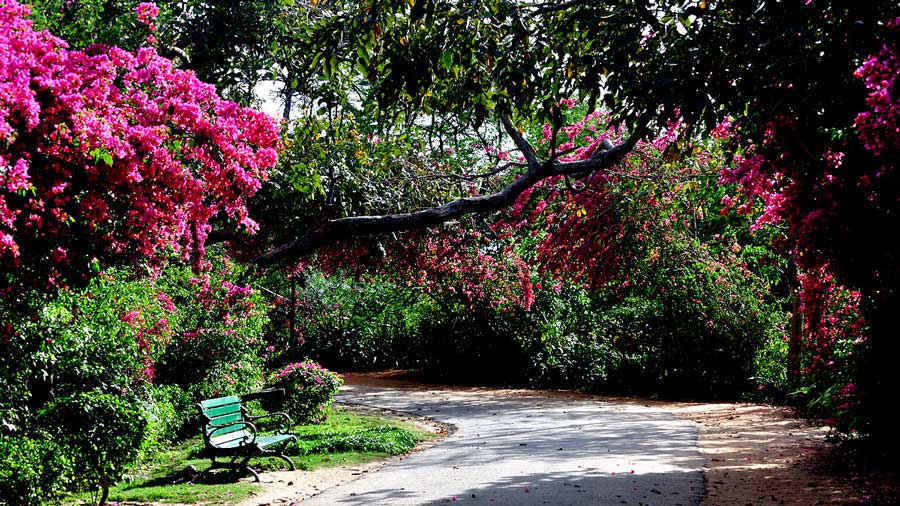 Also known as Bonta and the green lungs of the city, the Ridge is one of the most peaceful and calming places to head to when all the college stress gets to you. Take a walk around the lush green park or just sit here with your squad to breathe in some fresh air and wind down after all the hectic classes and lectures!
Where | Delhi Ridge - Kamala Nehru Ridge Park, Timarpur
19. S For Satya Niketan - The Food Hub Of South Campus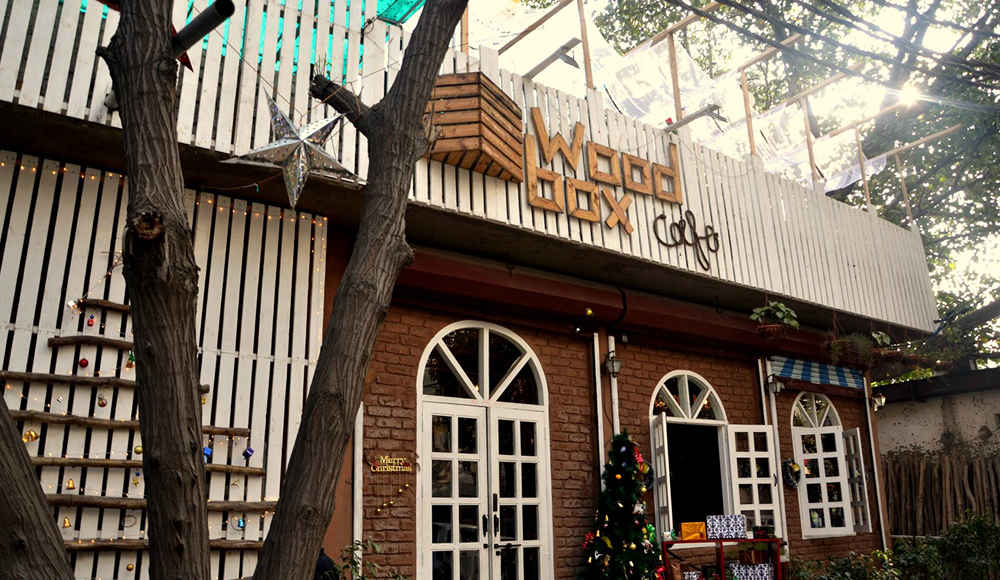 If you thought that Hudson Lane was the only foodie's hub in the university, then you clearly don't know DU too well. Satya Niketan is to South Campus what Hudson Lane is to its Northern counterpart and this place has endless options like Big Yellow Door, The J, Kev's Cafe, The Chai Story Woodbox Cafe and lots more to quell your hunger!
Here Are All The Cool Cafes In Satya Niketan That You Need To Check RN | https://so.city/delhi/article/10-amazing-eateries-in-satya-niketan-that-every-south-campus-student-is-gaga-over
20. T For Tom Uncle's Maggi Point Ki Maggi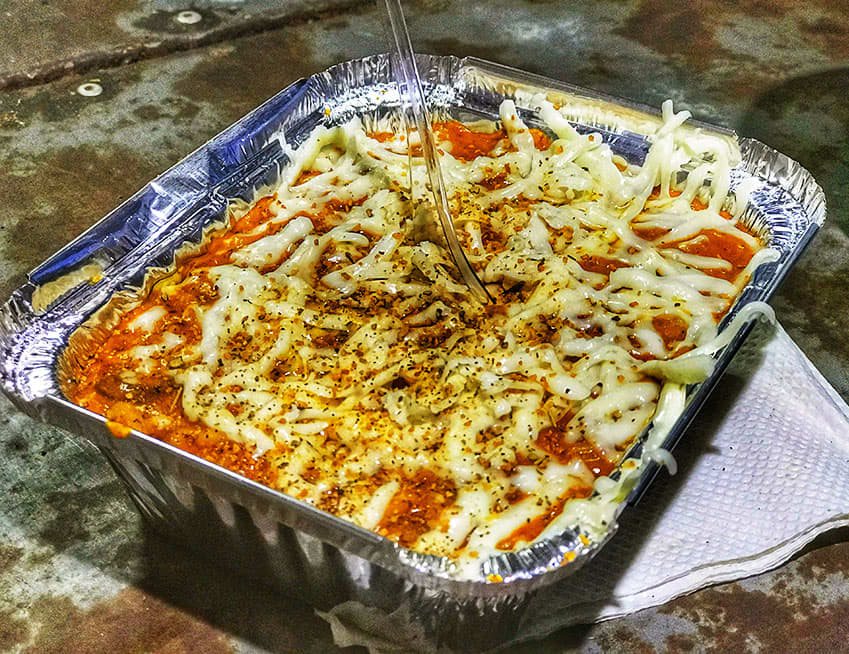 What's the one thing you crave at 3 AM in the morning or post those boring lectures that never seem to end? A piping hot plate of Maggi, that's what. And since in DU, Maggi is synonymous to Tom Uncle's Maggi Point, we really couldn't have forgotten to mention this beloved eatery, could we? Serving amazing Maggi since 1978, the menu here will leave you in awe because these guys serve over 20 varieties. Their White Sauce Cheese Maggi, Manchurian Masala Maggi and Corn Masala Cheese Butter Maggi are something you can't afford to miss out on!
Where | Tom Uncle's Maggi Point - Maurice Nagar Chowk, Near Ramjas College, University Enclave
Meal For Two | Rs 100
Timings | 10 AM - 10 PM
Call Them | +91 9540 230 404 & +91 9540 239 777
Here's Everything You Need To Try @ Tom Uncle's Maggi Point | https://so.city/delhi/article/5-must-have-items-like-mixed-sauce-maggi-manchurian-maggi-tom-uncles-maggi-point
21. U For University Vice Chancellor Lawns Mein Long Lunch Breaks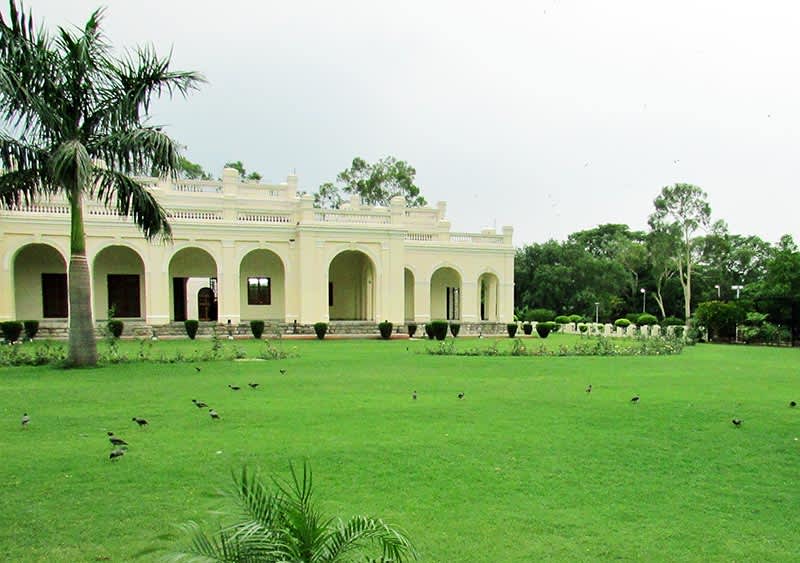 The University Vice Chancellor Lawns or VC Lawns, as everyone calls it, is the ideal spot for a nice and laid back lunch with your buddies. Just 5 minutes away from the Vishwavidyalaya Metro Station, the greenery and tranquility of this place will make it your favourite in no time. You can also stroll around the lawns and soak in the beauty of this side of the campus!
Where | University Vice Chancellor Lawns - Faculty of Science, University Enclave
Here's Everything You Need To Know About The VC's Office | https://so.city/delhi/article/symbolic-of-the-power-centre-in-north-campus-heres-all-about-viceregal-lodge-aka-vcs-office
22. V For Vishwavidyalaya Metro Station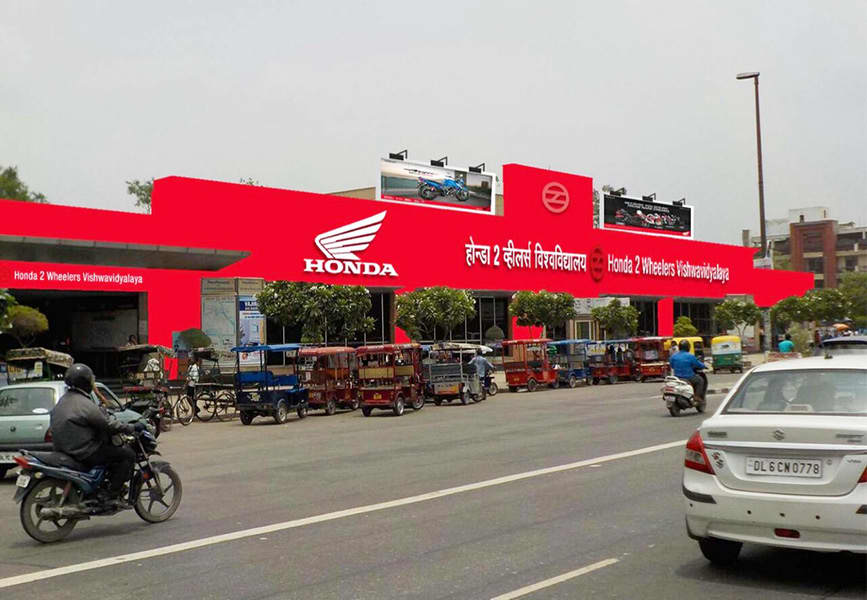 Vishwavidyalaya Metro Station holds a dear place in every student's heart, mainly because their life won't be this easy if it weren't for this metro station. But that's not all, students also love this station because you can spot tons of hawkers that offer amazing street food, books and accessories, all of which make it one of the most beloved metro stations in Delhi!
Here's Everything You Need To Devour Near The Vishwavidyalaya Metro Station | https://so.city/delhi/article/8-cheap-and-fab-dishes-like-bhelpuri-kachori-aloo-more-we-found-vishwavidyalaya-metro-station
23. W For WOW! Momo Ke Ah-Mazing Momos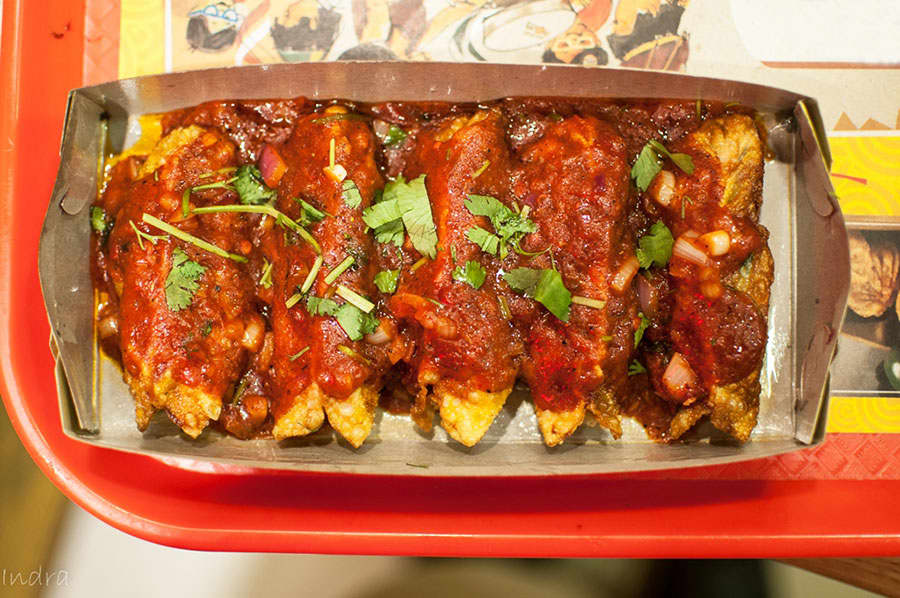 Momos are the lifeline of Delhiwalas, there's no two ways about that and if you love your momos like we do, then WOW! Momo has got to be one of your all time favourite places for this snack. Their mouth-watering Chicken Pan Fried Momos, Paneer Tandoori Momos, Corn Cheese Fried Momos and Chicken Schezwan Pan Fried Momos are absolute favourites here. You can also nosh on their Sizzler Momos or the quirky and super famous Moburg while you're there. So, if you still haven't hogged on these yummies yet, then go, RN!
Where | WOW! Momo - Kamla Nagar & HKV
Check Out Their FB Page | https://www.facebook.com/WowMomos/
24. X For Xerox Kiye Hue Notes Se Padhai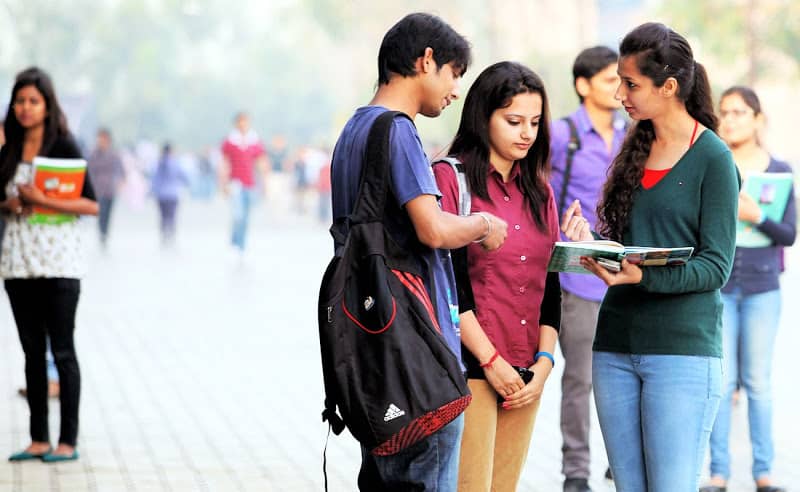 Picture Credits: letsintern.com
Every semester we pledge that we're gonna be regular in classes, make notes in each lecture and pass with flying colours. Yeah, take a moment and laugh about it. We make up our minds but somehow the vigour subsides each time and we ALWAYS end up asking the topper of the class for their notes that we scamper to get xeroxed, 2 days before the exams. So, cheers to all those last moment cramming sessions that always save us from flunking!
25. Y For Yashwant Place Mein Leather Shopping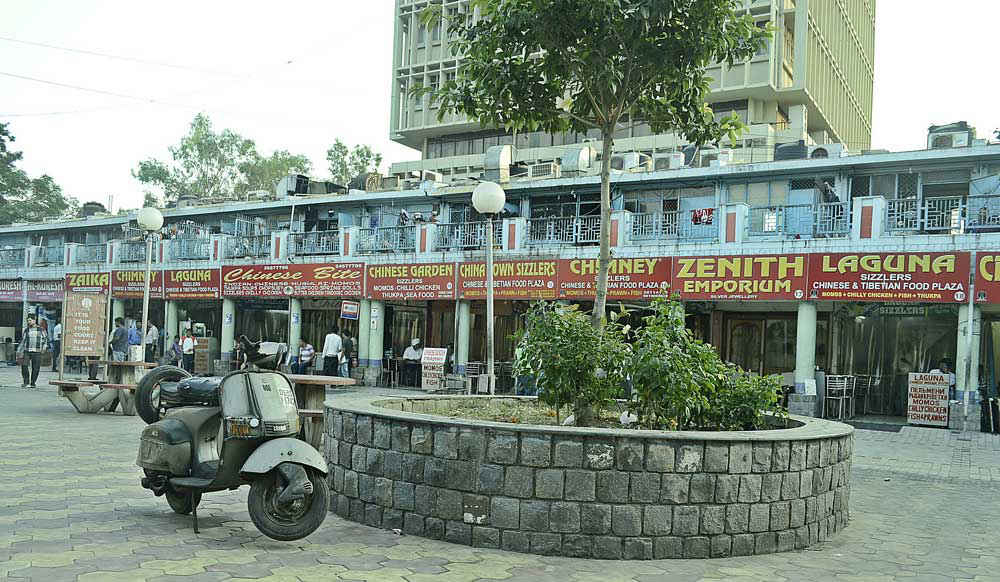 Leather boots and jackets are a must in Delhi winters but that doesn't mean you have to shell out thousand of bucks to get you winter OOTD on point, all thanks to Yashwant Place. You can get amazing leather bags, shoes, jackets and boots here at reasonable prices and it's all things amazing!
Where | Yashwant Place - Opposite Post Office, Satya Marg, Chanakyapuri
Cool Stores In Yashwant Place That You Need To Check Out | https://so.city/delhi/article/4-stores-in-leather-haven-yashwant-place-where-you-can-get-jackets-belts-starting-rs-100
26. Z For Zindagi Barbaad Hone Wali Feels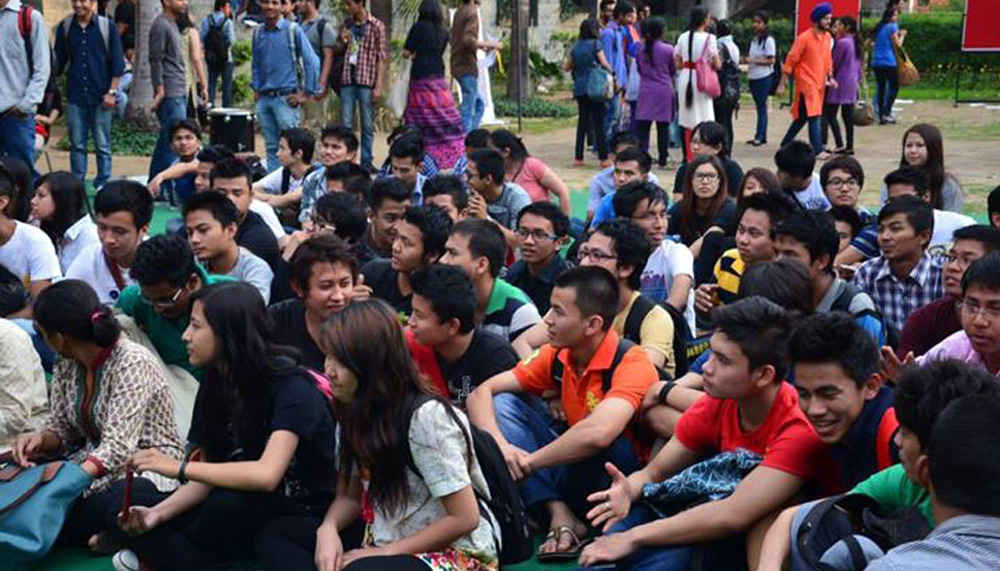 There will be endless moments in your 3 years here when you'll get these thoughts in mind - "Zindagi barbaad ho rahi hai yaar.", "Hum kar kya rahe hai?" & "Where will we go from here?" but trust us guys, it's alright. It's okay to not know where you'll go after you complete your graduation, it's absolutely fine not to have figured out your whole life by the end of second year. Just take a deep breathe and live because these years are gonna be the best ones of your lives!
We hope we covered everything here, people!