Delhi
7 Ah-Mazing DU College Canteens That You Need To Check Out RN!
Picture Credits: Shailendra Singh
What's the most memorable part of your college lives? Obviously it's not the lectures, the boring professors or the never-ending assignments and exams! It has to be the college canteen AKA our adda! The place where friendships & romances bloom, break ups are announced and old scores are settled (#nostalgia). And how can we forget the delicious chole bhature, rajma chawal and bread pakode we gobbled up here! So to take you down the memory lane and educate the new fuchaas in the university, here are 7 amazing DU  canteens you can't ignore.
1. Jesus & Mary College

Picture Credits: DU Beat
A college known for it's elite crowd is also famous for serving the most delish sev puri and bhel puri in their canteen! So if you're a street food junkie, come down to JMC and satiate your hunger with the kind of satisfaction you've never had before!
Location | San Martin Marg, Chanakyapuri
2. Hans Raj College

Picture Credits: Pyrp Akan Vingeran
The canteen at Hans Raj College is a cut above the rest. The whole area is pretty neat and tidy, so you needn't be worried about the hygiene. Order up their Grilled Sandwich and pair it up with their frothy Chocolate Frappe and you're good to go! The canteen offers a  little more than the usual with cuisines like South Indian & Chinese. Heading there yet?
Location | C-1 Block, Mahatma Hansraj Marg, Malka Ganj
Check Out Their FB Page | https://www.facebook.com/premiumcampus/
3. Hindu College

This one's for all the non vegetarians who can't compromise on food *YAASSS*! Hindu is one of the few colleges that serves non vegetarian dishes in their canteen and we're so thankful. This place is well known for its scrumptious Paranthas and street food delicacies like Bhel Puri, Gol Gappe, Chaat and so much more. Take a li'l stroll down to the most happening area of the college - PAM for some mouth-watering momos, chaat, fresh juices, various rolls and what not!
Location | University Enclave
Check Out Their FB Page | https://www.facebook.com/hinducollege/
4. Ramjas College

You'd feel like you've landed at the most outlandish canteen as soon as you enter the Ramjas College. The canteen here is 3 storeyed and has a five-star trained cook serves everything from authentic Chinese dishes to North Indian thalis. The Egg curry, Honey Chilli Potato & Rajma Rice here are to die for! You can also have fresh juices and regional dishes from various states keeping in mind the wide diaspora of students in this college.
Location | University Enclave
Check Out Their FB Page | https://www.facebook.com/ramjascollegedu/
5. Delhi School of Economics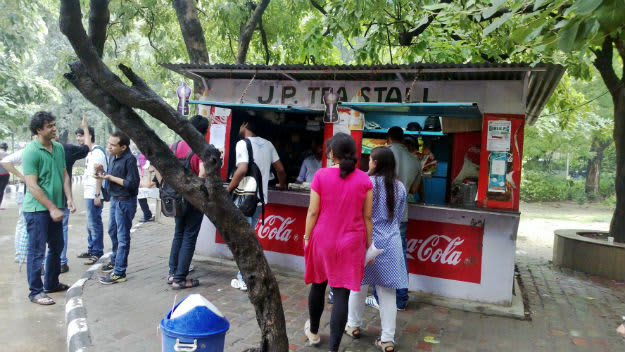 Picture Credits: THE YOUNG BIGMOUTH
Delhi School of Economics or the D- School of Delhi University is known for its  legendary Mutton Cutlet, Mutton dosa and Masala Coke. So if you're craving something meaty then head straight to this canteen! Not just their canteen, but their JP Tea Stall still pulls in a sizeable crowd to the canteen every day and sometimes old students drop in to relive the fun days and time spent in this canteen.
Location | University Enclave
6. Sri Venkateswara College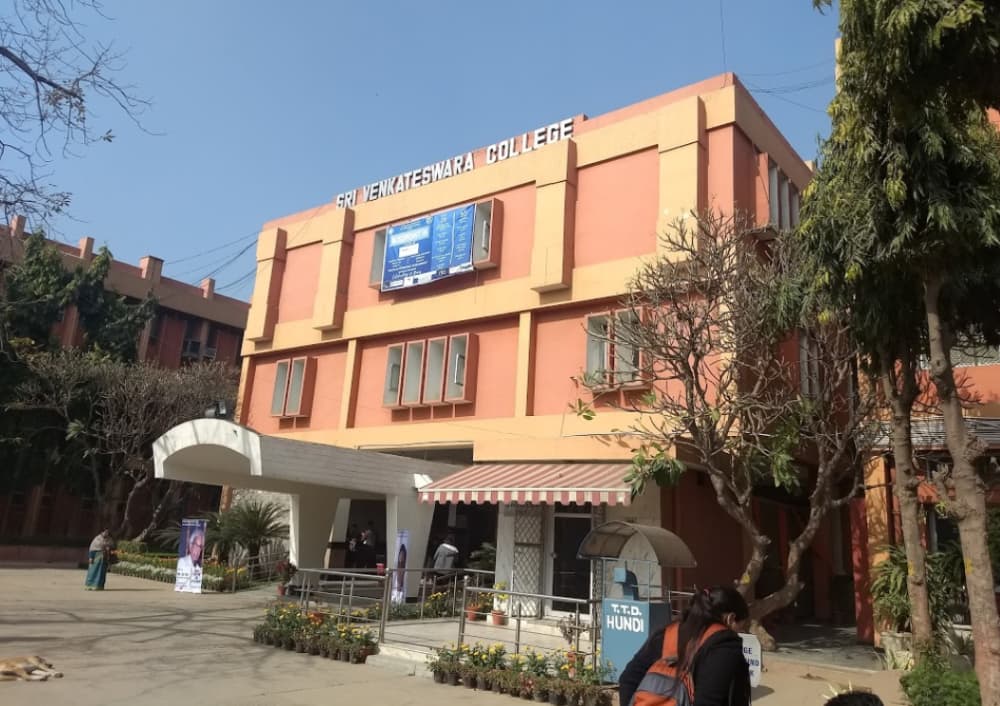 Picture Credits: Sudhanshu Ranjan
This canteen is known for its mouth watering South Indian delicacies such as Idli, Vada, Sambhar and Dosa. Although their menu changes with the changing season, these dishes remain a forever favourite! They also have Aloo Tikki, Masala Maggi, Samosas, Fried Rice and Chai on the menu here that is still popular amongst many ex Venky students . So whatcha waiting for? Scamper over with your buddies and devour all these yummilicious dishes.
Location | Benito Juarez Road, Dhaula Kuan
Check Out Their FB Page | https://www.facebook.com/SriVenkateswaraCollege/
7. Lady Shri Ram College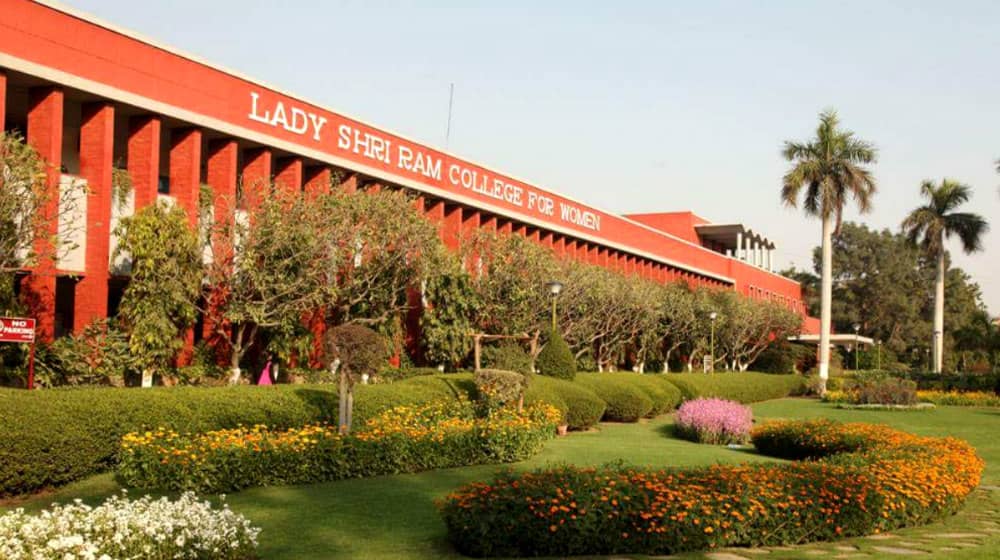 Picture Credits: Shailendra Singh
Dare not call the 'cafe' of this college a canteen, well at least not in front of an LSRite! This cafe offers everything from Butter Chicken, Rajma Chawal, Chicken Tikka Rolls, Keema Dosas to Pizza to Chilli Chicken Rice *yum, yum*. The Seekh Kebab Roll, Chicken Kathi Roll and Masala Dosa in particular are the dishes you hear the girls boasting of most. The menu here is never-ending guys, go try it out yourself!
Location | Lajpat Nagar- IV
So now, when your tummy calls out for something yummy and your wallet is almost empty then head to one of these canteen and have a lovely time with your friends!