Delhi
Cups Of Good, Rich Coffee Paired With Conversations & Syrupy French Toast @ DSE College
Delhi School of Economics is one of the foremost institutions in the country. It's a post graduate school with a major focus of economics (duh!). It was established in 1949. Now, this stuff is probably something Wikipedia can tell you. What we're telling you is…wait and read! Recently we visited the North Campus area and made a pit stop at Delhi School of Economics. What we were doing there? Checking out their canteen!
We'd heard a lot about their canteen. From Mutton Dosa to Mutton Burgers and vadas and other vegetarian food, we wanted to see what the big deal was! Sadly though, they didn't have any mutton products at the time. But, our hearts were not broken as they had some other stuff. And so, we got down to the business of eating!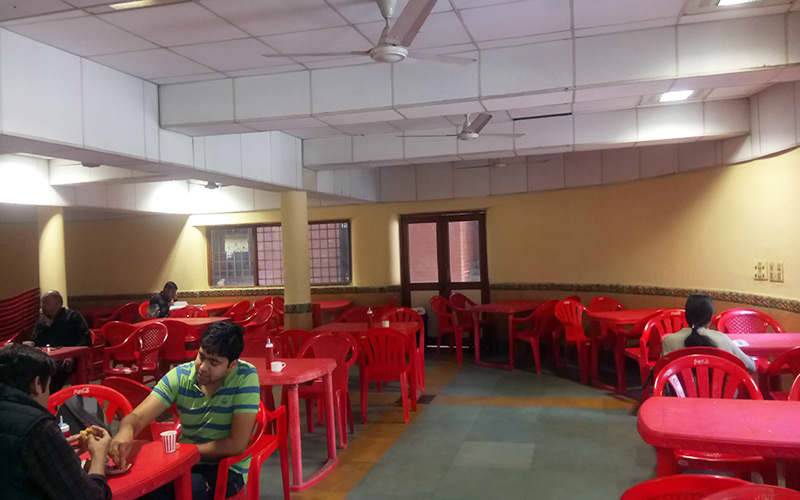 Their canteen is inside the campus with welcoming glass doors, which are always open. It has those rickety red tables and chairs which you see in the movies and at the dhabas. People were sitting around us and having cups of coffee and samosas while blissfully chatting away. Here's everything we dug into here!
Coffee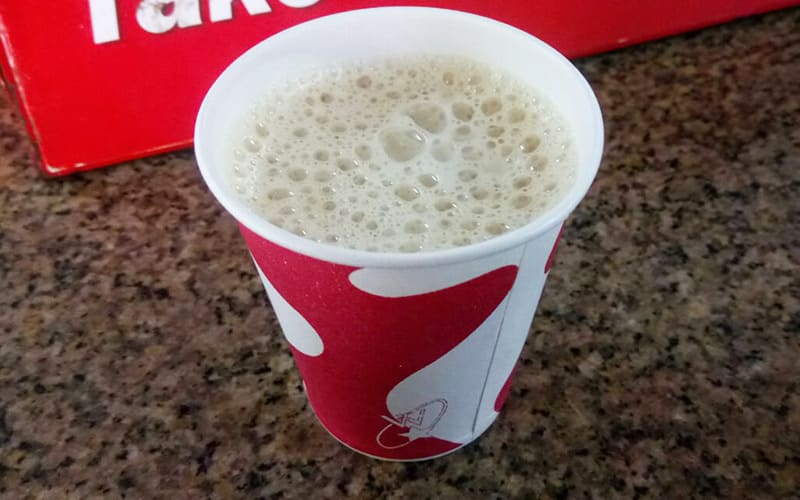 "Oh! Coffee. Such a normal thing". Nah! Their coffee was amazing. First we asked for cold coffee but due to its unavailability, we settled for a hot cuppa. It wasn't too hot, but was light and frothy and a little bit too sweet. Just how we like it! It had a bit of a chocolatey smell and the quantity was good and it was a really good combo with some of the other stuff we ate. Thumbs up!
French Toast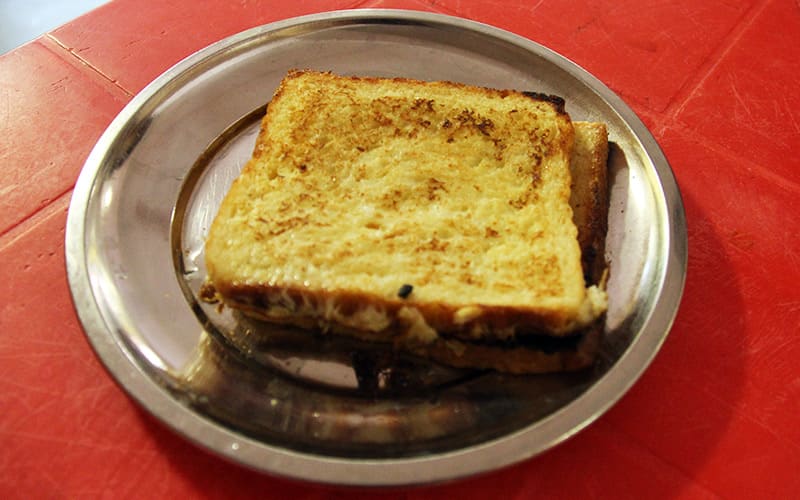 We aren't really big fans of French toast but we still decided to give it a go. Boy! Were we impressed! It was the best French Toast we'd ever tasted. It was fluffy and felt like a pancake in our mouths. It had a sweet taste which we're guessing was due to honey. There was only a pair left, so we were rendered craving more!
Vada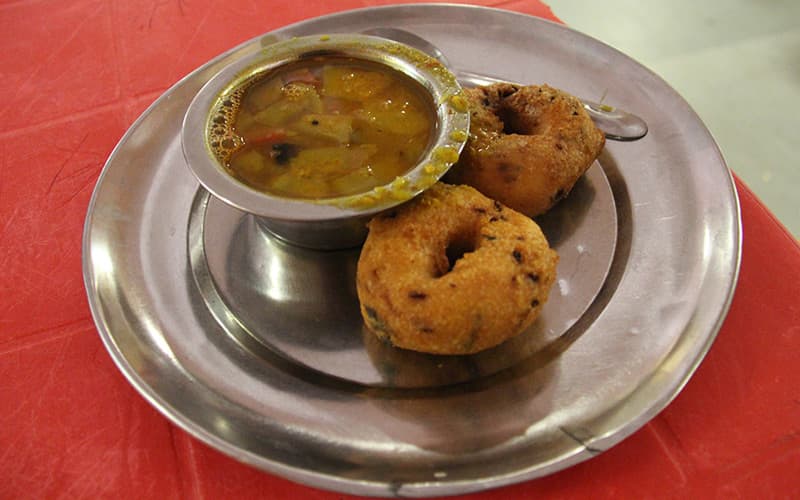 We couldn't have mutton dosa, so, we decided to have another South Indian dish and ordered up the Vada. We were presented with two pieces along with sambar but no chutney. The presentation was not much to write home about. The sambhar wasn't hot and was a bit too sour. Plus, the sambhar was seasoned with a good quantity of veggies, but they didn't help much due to its sour flavour. The vada, on the other hand, was really good and soft!
Spring Rolls
Ooh!! The last thing we tried was their Spring Rolls. It was literally suffused in green chutney and was utterly delicious! It was quite spicy and stuffed properly with noodles. The batter was nice and crunchy. The only thing we didn't like was that there was way too much soy sauce in the noodles in some parts, as if it hadn't been properly mixed. It also had some chaat masala all over it. To sum it up, it was a very chatpata dish!
 
In a nutshell, we aren't saying that the food was bad; we just feel it could be better if it was hotter. We absolutely loved the Coffee and French Toast though and will defo again try it some other time. Fair warning - the people working there can be a bit cranky and may not reply to you politely. At the end of the day, the food is good and pretty cheap. Also, they sell odd knick-knacks like chips and chocolates as well. Check out the #SlapPopcorn there as well!
Meal For Two | Rs 80
Location | Delhi School of Economics, North Campus