Delhi
5 Must Have Items Like Mixed Sauce Maggi & Manchurian Maggi @ Tom Uncle's Maggi Point
There is a reason why people from all over Delhi come down to Tom Uncle's Maggi Point, which is located near Ramjas College in the North Campus of Delhi University. It's been selling yummies since 1978 and has never compromised on the quality at all. The variety of Maggis it offers, along with exquisite pastas, sandwiches, crushers and drinks is known city-wide. The USP of this place is that it twists and fashions our favourite noodles into something different every time and we had to try their menu to come to terms with the fact that it is indeed possible to serve over 20 types of Maggis, unbelievably delicious through and through. Here's what we tried at this amazing place!
1. White Sauce Cheese Maggi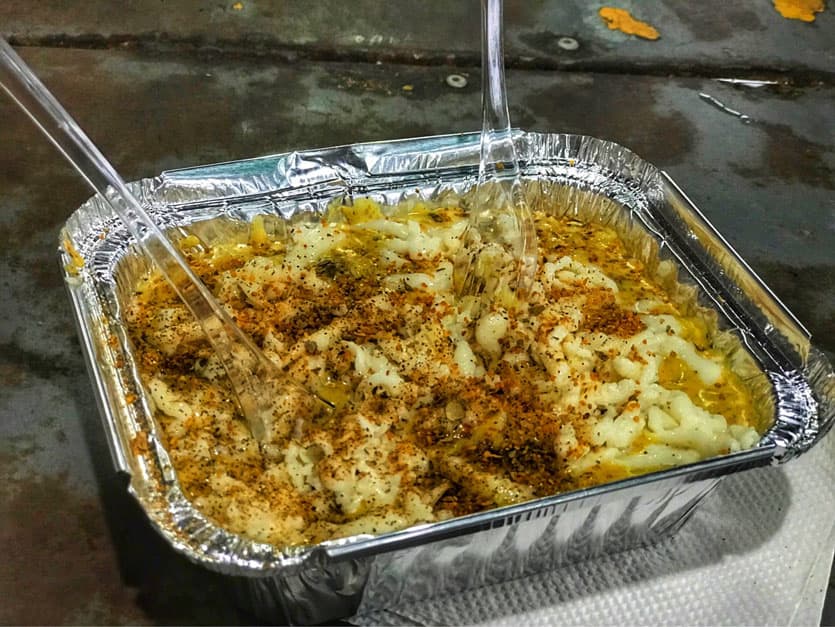 A lot was going on with this version. The noodles were cooked in the sweet white sauce that tasted like mayonnaise. The consistency of the sauce was thin like a soup and was extremely creamy. Topped with a mountain of shredded cheese and oregano, you'd wanna be careful while aimlessly digging inside this dish because the steam is trapped below the huge pile of gooey cheese bits and you'll burn your tongue and won't be able to enjoy the dish!
Price | Rs 90
2. Manchurian Masala Maggi
With a twist of Chinese cuisine to the traditional noodles, this Maggi had a zest of soy sauce, oregano and spices which will tickle the back of your throat. The noodles had an almost soupy consistency, something that we thoroughly enjoyed. If you're not a spice lover, prepare to have your taste buds numbed. The Maggi masala blended in with the Chinese essence is just what you need to satiate your evenings!
Price | Rs 60
3. Cheese Masala Maggi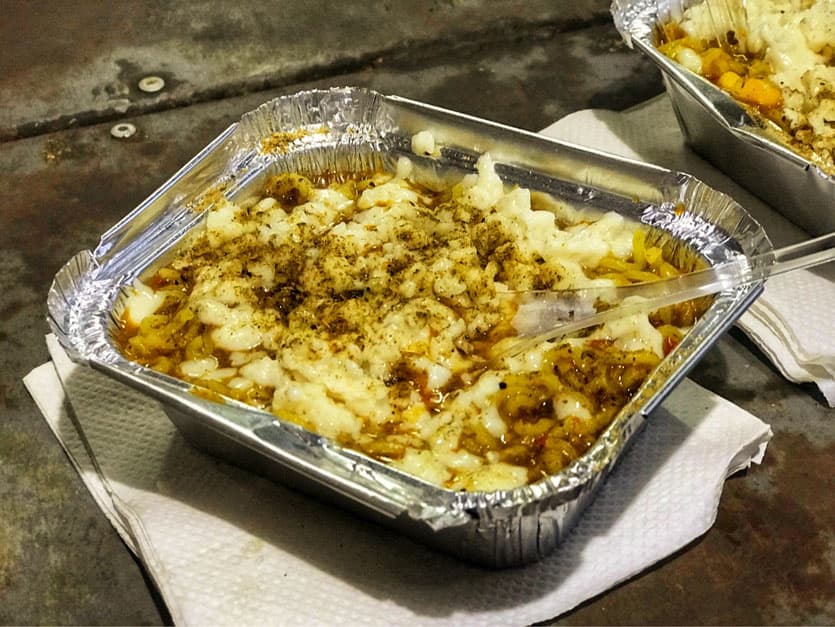 Honestly, we had expected a rather simple dish but apparently the owner outdid himself even with the simple cheese masala Maggi. Chopped vegetables like beans and onions were thrown in with the noodles, just like in every other item we had, along with extra spicy masala and a pile of white delicious bits of cheese. The chat masala sprinkled over the dish along with oregano made this simple Maggi top notch!
Price | Rs 60
4. Mixed Sauce Cheese Maggi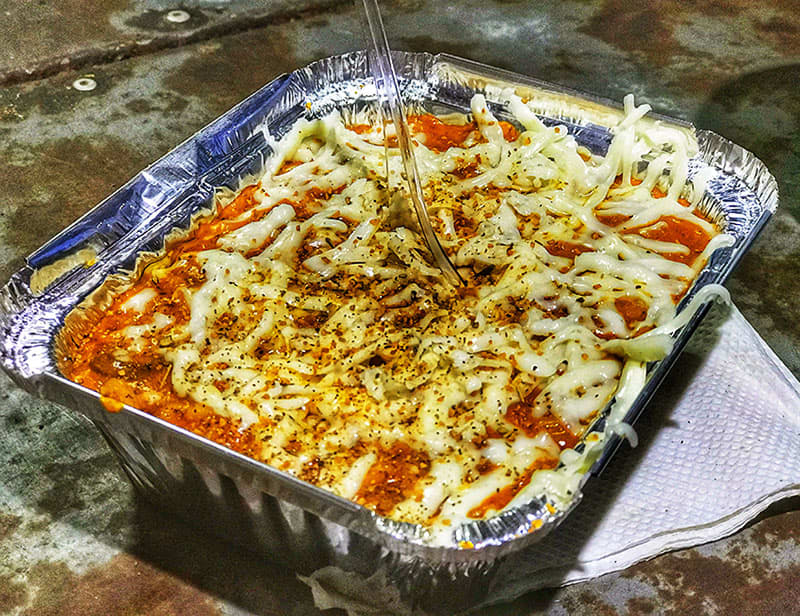 Now, this one had pasta sauce and mayonnaise mixed with the Maggi masala soup. This relishing snack had soft bits of vegetables tossed in with the mixture of spices and sauces. What rested on top was a huge mountain of cheese and sprinkled chat masala. The creamy sauce mixture was visually inviting us to burn our tongues and we ended up doing exactly that but every bit of it was worth it. The combined taste of pasta sauce, mayonnaise and Maggi masala is something one can't describe. So we guess, you'll just have to try it for yourself!
Price | Rs 100
5. Corn Masala Cheese Butter Maggi
This Maggi had cheese and corn kernels, was cooked in butter with spicy masala mixed in it. We have to admit, the tossed vegetables, the soft noodles and the masala soup tasted a thousand times better when combined with the flavour of the salty butter. The soft corns bursted inside our mouths with every chew, making our taste buds happy. This one's a MUST-HAVE whenever you pop by this place!
Price | Rs 80
Tom Uncle's Maggi Point is one of the few places in North Campus that offers you an affordable range of snacks that you can truly enjoy with your friends over beverages. The vast menu mainly has different types of Maggis but there are other dishes for the people to enjoy, as well. The major crowd of this place is the college students and for good reason. So, why don't you grab some of your pals and head to Tom Uncle's this weekend? Oh, mind you, you might have to stand because the seating there is, well, limited.
Where | Tom Uncle's Maggi Point - Maurice Nagar Chowk, Near Ramjas College, University Enclave
Timings | 10 AM - 10 PM
Call Them | +91 9540 230 404 & +91 9540 239 777