Delhi
5 Stores In Leather Haven Yashwant Place Where You Can Get Jackets & Belts Starting @ Rs 100
Yashwant Place is an under-discovered gem in affluent Chanakyapuri that houses every leather garment and article of your dream at the cheapest rate and in primo quality, right here! Swamped with foreign tourists, mostly Russians and Germans, you will find them buying leather jackets and bags in droves with very few fellow Indians in sight!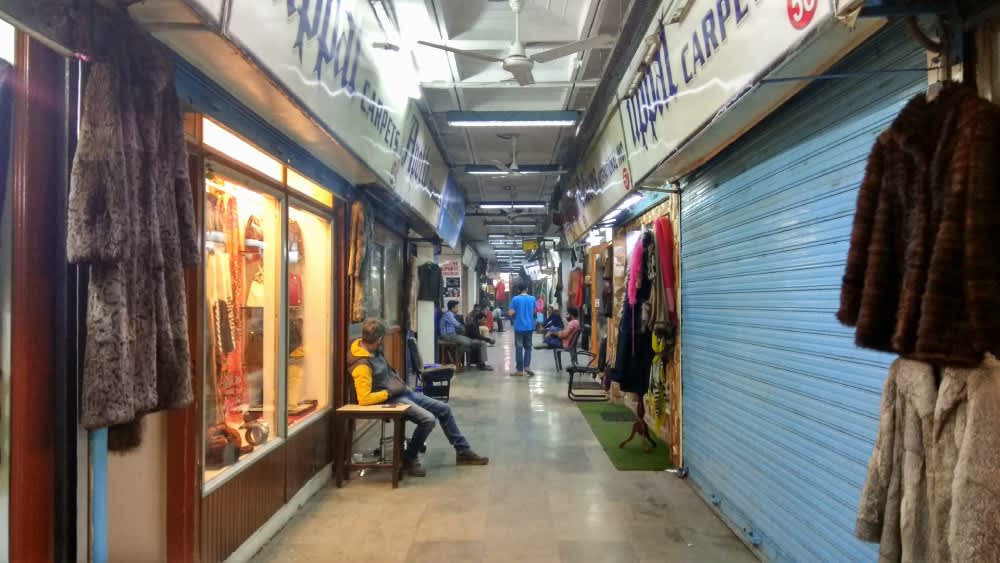 With the winter season coming around, we decided to pay a visit to Yashwant Place and it's a leather dreamland indeed! Here are the stores that sell leather jackets or bags that you need, of excellent quality and in varied shades at reasonable rates. Without further ado, here goes!
1. Amir Enterprises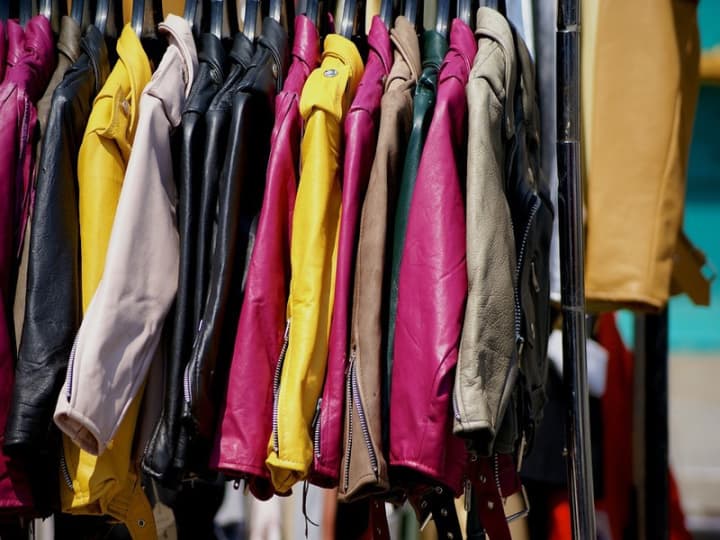 The search for your perfect leather jacket ends here! With jackets in different styles, sizes and shades - you can either channel your inner-edgy girl or get that classic tan jacket that will help you transition from day to night wear effortlessly. With the whole store solely dedicated to the classic winter-staple, the leather jacket - here, you'll find pop-coloured leather jackets, jackets in shades of tans and black in various styles and sizes. It doesn't matter if you're looking for something specific or just want to see the various options in the market and then choose a jacket for yourself, this is the store you need to check out!
Where | Amir Enterprises - Shop No. 96
2. Monika Leather Emporium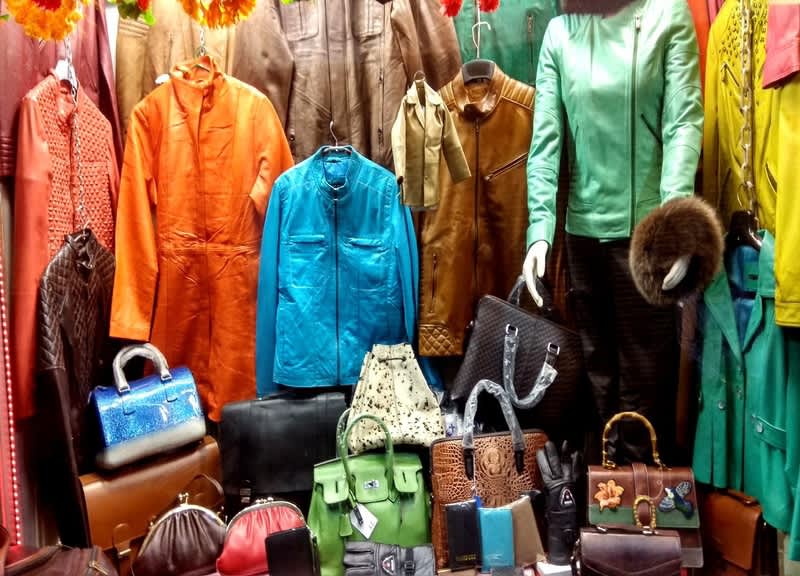 Monika Handicrafts has been around for nearly 40 years and was one of the first shops that were set up in this shopping complex, which houses every leather product that you need and more! Whether it's the classic black leather biker jacket that you want or a subtle tan jacket you wanna buy for bae, this shop has jackets in all designs and shades for men, women and even kids. You will also find jackets and trench coats here, in pretty pop colours along with wallets, handbags, suitcases, baggage, gloves, belts - et al. One can also order in custom-made leather products from March onwards, so keep an eye out for that! Pro tip: Ask for discounts and you might just get lucky!
Where | Monika Leather Emporium - Shop No. 53
Timings | 11 AM - 7 PM
Call Them | +91 11 2611 3647
3. Bitto Leather Works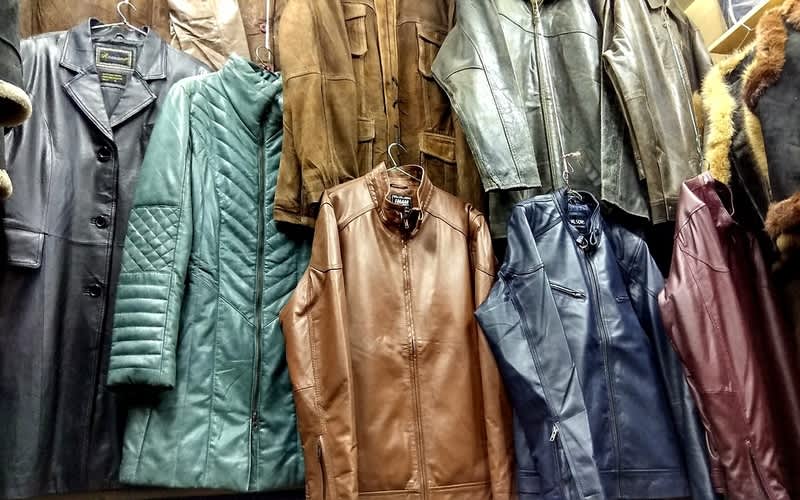 This one would either be the first or the last shop that you visit depending on which side you enter from and here you will find a mix of faux and genuine leather jackets that you can buy depending on your budget. With jackets in various colours and styles, you can bank on Bitto to have what you need! You'll also find various handbags, backpacks and wallets too! This leather shop has a lot of variety when it comes to jackets for men, so all the male readers out there should look into this one! Apart from this, they've also got mink coats in various designs and colours which will be sure to keep you warm this winter! 
Where | Bitto Leather Works - Shop No. 126
4. Vinay Ajay's Leather Bags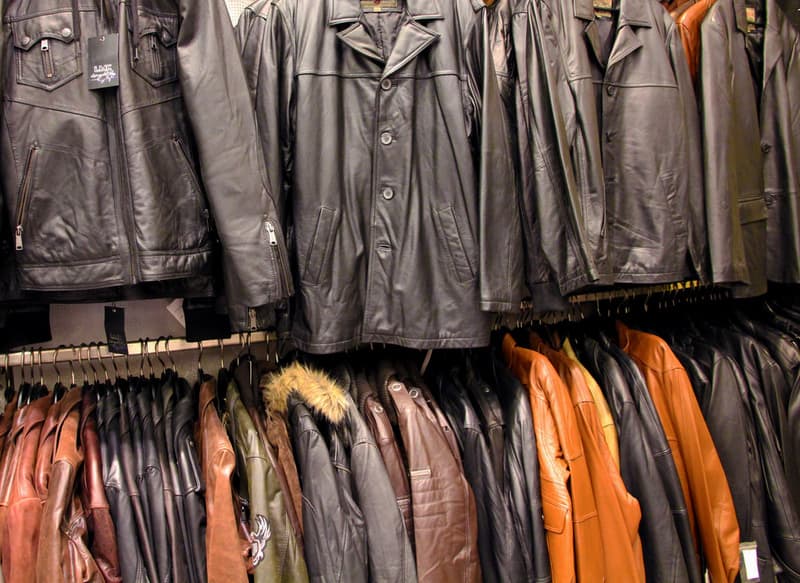 Walk into this store to satisfy all your bag needs, from a wide collection of bags from beautiful satchels to sturdy suitcases, from trendy backpacks to elegant laptop bags - various bags in all kinds of styles, shapes and sizes, you can find 'em here. With a mix of products in faux and genuine leather, the bags are beautifully put-together and gorgeously designed! The bags also shine with a gorgeous sheen and the quality of the material ensures that the bags will be a constant companion for a long, long time!  
Where | Vinay Ajay's Leather Bags - Shop No. 42
Call Them | +91 9899 913 823
5. Premson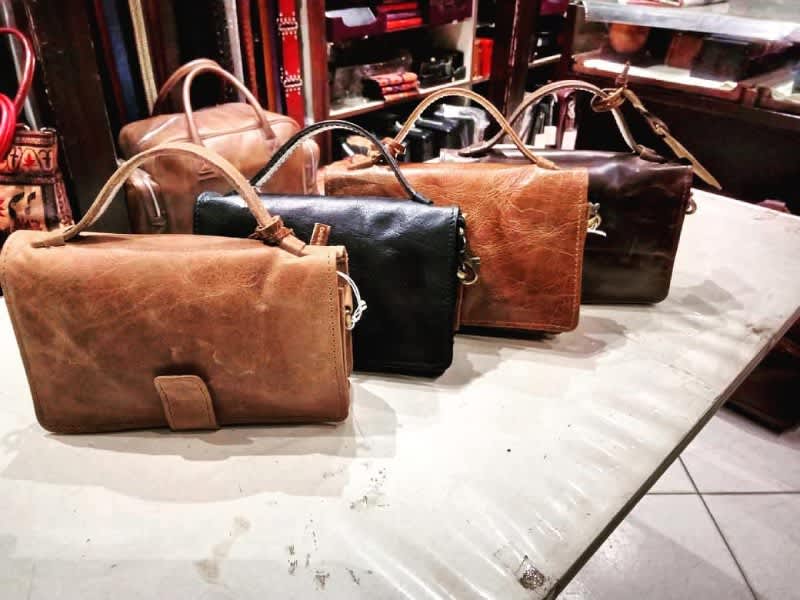 Thinking of gifting your loved one premium leather accessories like wallets, laptop bags, belts and more? If yes, then this is the shop that you need to visit! Each accessory offered by them is made of 100% genuine leather, so you can be assured of the fine quality. We're already on our way to grab some elegant accessors, what about ya?
Where | Premson - Shop No. 108
Timings | 11 AM - 7 PM
Call Them | +91 9910 173 460
Come pay this commercial complex a visit for all your leather needs this winter!
PS. Some of these shops might be closed due to the current scenario, so please check on 'em before heading over!