Delhi
22 Awesome Things That You Can Do Besides Being Huddled In Your Razai During Dilli Ki Sardi
Winters can be harsh and this time the temperature doesn't seem to be going up anytime soon. With fresh snowfall in the hills, Delhi also starts shivering and if you can relate to this, then welcome to the club! For us, winters = time in the blankies and razais but now, more than ever, we need to step out and go explore the city, 'cause TBH, the weather will only get worse when summer's show up. So, to motivate ourselves and you guys as well, we came up with a few things that you can do this winter except sitting at home, bundled up in your razais. Take a look and head over.
1. Guzzle Down A Cup Or 10 Of Piping Hot Chocolate From Colocal Cafe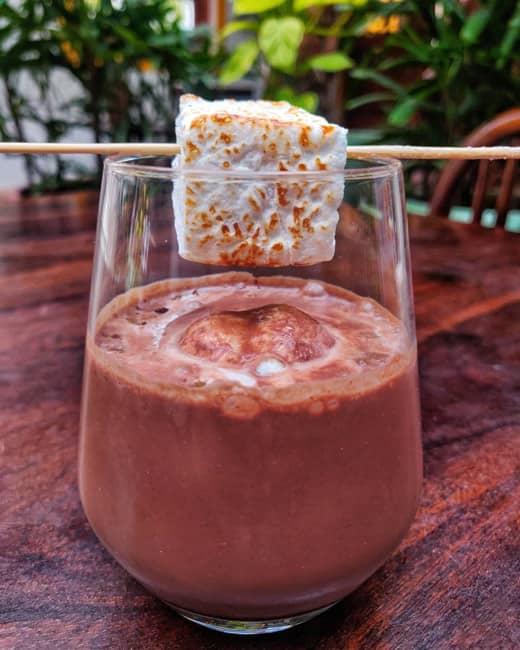 Picture Credits: extreme_foodiez
If there's one thing that makes us eagerly look forward to winter in Delhi, it's grabbing a cup of hot chocolate from Colocal Cafe. These chocolate makers with their pretty AF outdoor & indoor seating, drool-worthy hot chocolate and quirky chocolate fondue, make us want to visit them over and over! 
Where | Colocal "Indian Origin Chocolates" - The Dhan Mill Chhatarpur & Khan Market
Price | Rs 310 Onwards
Timings | 10 AM - 10:30 PM
Call Them | +91 9310 524 620
Check Out Their FB Page | https://www.facebook.com/colocalchocolates 
2. Go For A Photo Walk At Lodhi Art District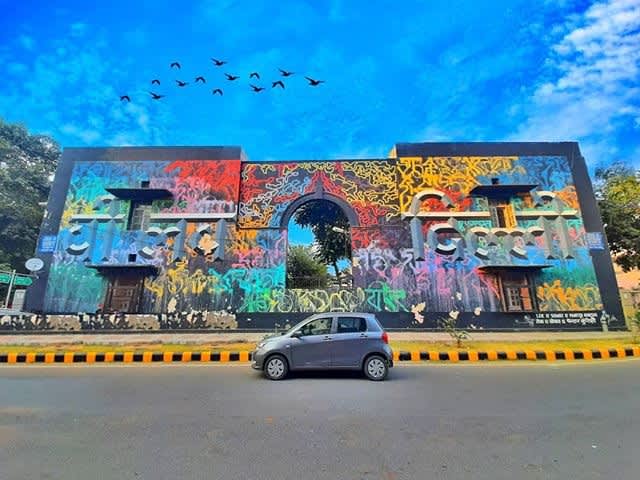 Picture Credits: justshoot_it_
This is probably the brightest of roads in the entire city with each space impeccably decked up in murals. A project by St+Art, Lodhi Art District is a must-visit and winters are the perfect time to do so. You'll find murals depicting everyday life, art on Indian mythology, social causes, and more. This is the perfect spot for photographers and if you're one of them or just wanna immerse in some art, then get out of your razai and head over ASAP!
Where | Lodhi Art District - 261, Block 15, Lodhi Colony
Timings | 24 Hours
3. Hog On A Plate Of Chole Bhature From Monika Cafe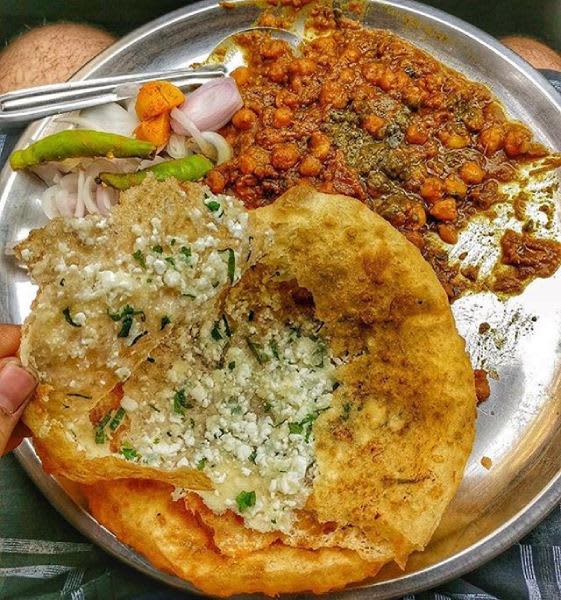 Picture Credits: thedilettante_nomad
Monika Cafe is known for whipping up the fluffiest bhaturas that'll get any lazy bum out of their bed. Stuffed with paneer and served along with spicy chole, this plate is a must-have during Delhi winters. Get yourself these pipin' hot Chole Bhature on a cold day and they'll defo warm the cockles of your heart.
Where | Monika Cafe - GG-1/142 A, PVR Road, Vikaspuri
Price | Rs 115 Onwards
Timings | 8:30 AM - 5 PM
Call Them | +91 11 2854 2906
Check Out Their FB Page | https://www.facebook.com/pages/Monika%20Cafe/393372214060180/
4. Go On A Dilli Darshan On Yulu Bikes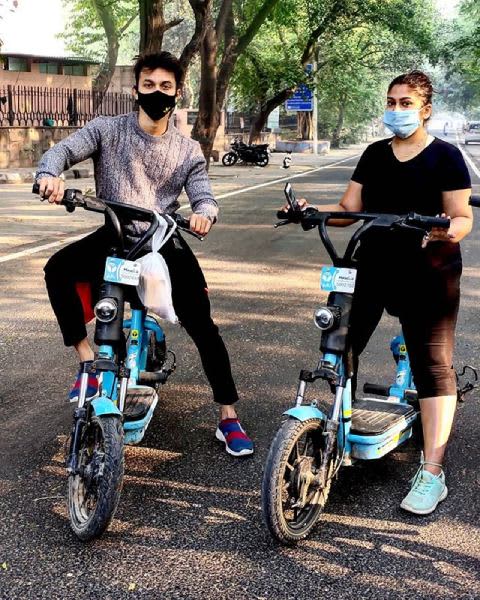 Picture Credits: jack_jggu
Yulu bikes are all the rage these days and why shouldn't they be?! From being environment-friendly to being easy on the pockets, these bikes will take you from A to Z in a jiffy. All you need to do is download the Yulu app and locate the closest vehicle, or look out for a Yulu zone. These bikes will be your saving grace this winter season. Hop on one of these and go for some much-needed Dilli Darshan and soak in some winter sun too.
Price | Rs 15 (Per Hour)
5. Bask In The Sun At Lodhi Garden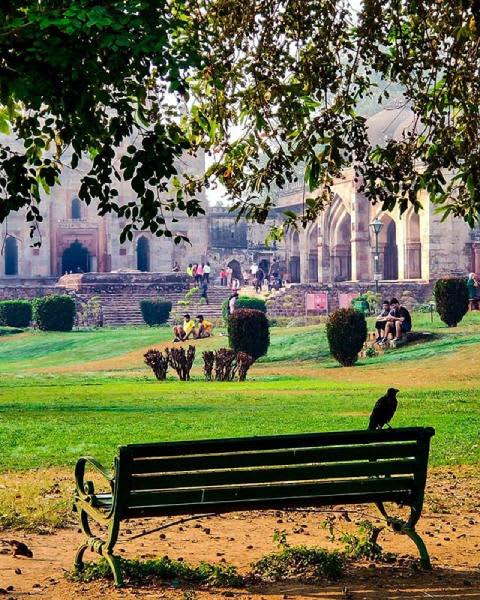 Picture Credits: lodigardens
Lodhi Garden is one of the most sought-after places for some peace and tranquillity. The ducks going about their business near the fountain, birding chirping near the tomb, the place is oozing with serenity. And since the sun is out, spreading warmth and joy, why not pack a picnic basket, or just bask in the sun over here at Lodhi Garden?!
Where | Lodhi Garden -  Lodhi Road, Lodhi Gardens, Lodhi Estate
6. Spend Some Time At The Pretty Lanes Of Champa Gali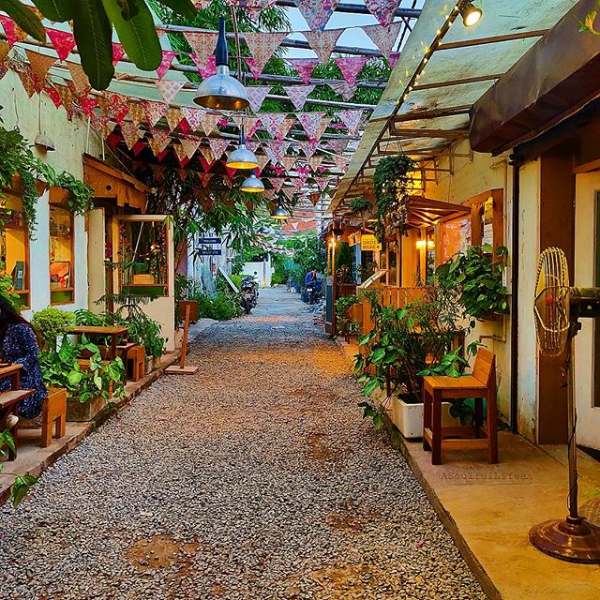 Picture Credits: a.soulful.lifee
Champa Gali is undoubtedly one of the prettiest places in Delhi, which is Insta-famous for all the right reasons. From twinkling fairy lights to pipin' hot coffee, this place has it all and with TONS of colourful murals, one can spend an entire day here. Bring out your cameras and head over to get snappin'.
Where | Champa Gali - Khasra 258, Lane Number 3, Westend Marg, Saidulajab
7. Have A Soul-Satisfying Plate Of Daulat Ki Chaat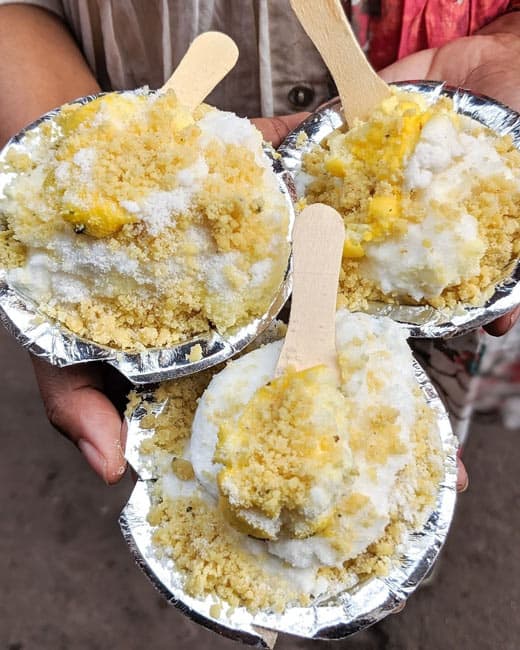 Picture Credits: things2doindelhi
Delhi winters are incomplete without some Daulat Ki Chaat. This white, fluffy dessert can be found in Chandni Chowk only during the winter and if you haven't already tried this, then you absolutely must. Get out of your bed and step into the busy lanes of Old Delhi and you're defo gonna have a really good time making your way through the hustle-bustle.
Where | Multiple Street Vendors In Chandni Chowk
Price | Rs 50 Onwards
8. Go On A Momos Date With Your Bestie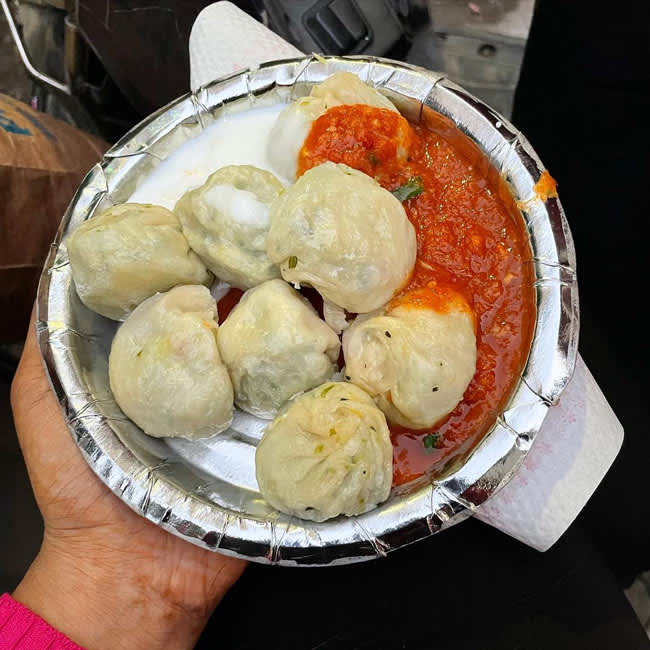 Picture Credits: ati_random_
Some traditions are timeless, and having steaming hot momos in the chilled winter breeze is one of them! You, your bestie, and a plate or two of hot AF momos is the ideal winter date, and defo better than just being huddled in your razai. So visit your nearest momos wale bhaiya soon with your bestie in tow and chat away all the latest goss with them! 
Check Out This List To Know Where To Find The Best Steamed Momos | https://so.city/delhi/article/13-best-places-in-delhi-where-you-can-drop-by-for-a-plate-of-piping-hot-steamed-momos
9. Get Clickin' At The Waste To Wonders Park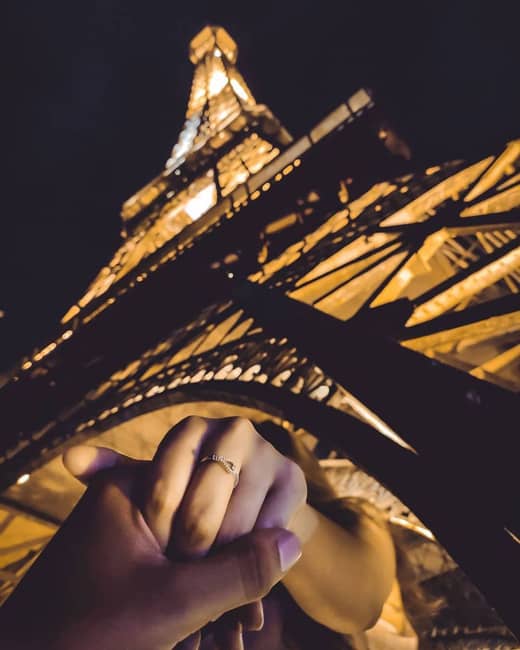 Picture Credits: mavgrapher
Ever since it opened its gates, The Waste To Wonders Park has been quite a hotspot for all Delhiites. Without shelling out huge bucks, you can visit the seven wonders of the world in just one place. Made from scrap and recycled materials, the monuments come to life during the nighttime when they're illuminated and you need to capture their beauty fosho. Plan a trip down here and you can spend an entire day with your fam.
Where | Waste To Wonders Park - Near Nizamuddin MS, Sarai Kale Khan
Timings | 11 AM - 11 PM (Closed on Mondays)
Entry | Rs 50 (For Adults) & Rs 25 (For Kids Aged Between 3-12 Years)
Here's Their Website | https://www.wastetowonderpark.com/
Check Out Their FB Page | https://www.facebook.com/wastetowonderspark
10. Grab An Ice-Cream & Spend An Evening At India Gate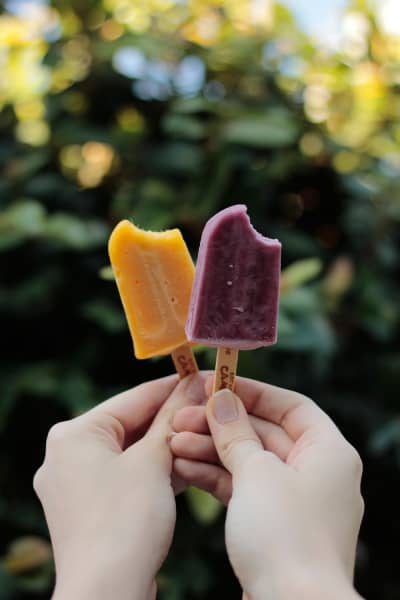 This Is A Representative Image
If there's one thing that Delhiites can't do without, it is a trip down India Gate. Whether it's nighttime for some ice cream or the day, India Gate is unmissable. Legends know that having ice cream during winter is an extreme sport we all love to play, and what better place to have it than our fave spot- India Gate?
Where | India Gate - Rajpath, India Gate
Timings | All Day

11. Ooh & Aah Over The Festive Decorations At The Malls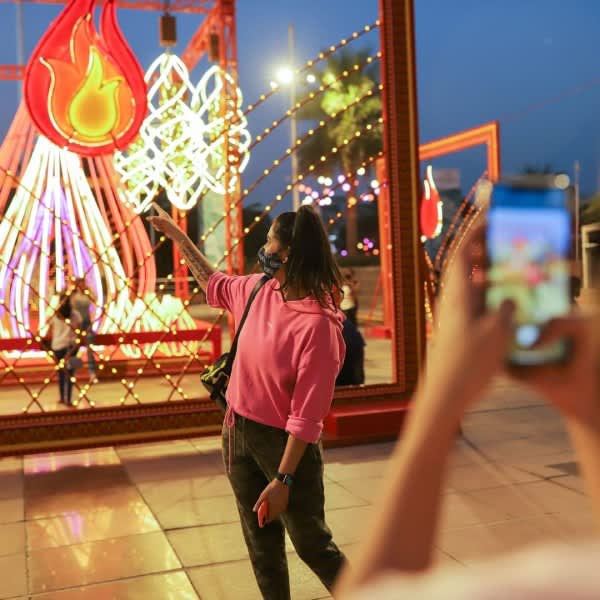 Picture Credits: selectcitywalk
As soon as there's a nip in the temperature, it's like the entire vibe of the city transforms into a jolly & cheery one. All the festivals & occasions that are lined up one after another during winter only adds to that vibe. One common winter tradition for all Delhi walas is just taking in the awesome vibe at the various Delhi malls, especially the Select Citywalk & DLF Promenade malls in Saket. All malls in Delhi are decorated so beautifully that the buzzing crowd is obviously brimming with glee!
12. Visit Delhi Haat For Shopping + A Steaming Bowl Of Thukpa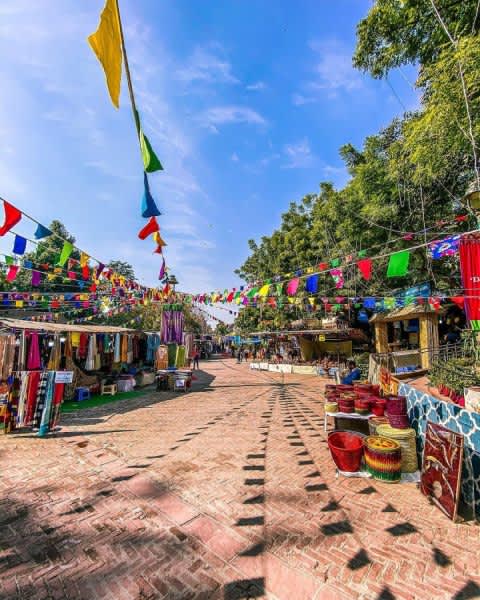 Picture Credits: visualremains
Dilliwalas are unanimous in their answer to the question of 'best thukpa in Delhi' and that answer is the authentic stalls of Delhi Haat in INA. Hence, a bright winter day is a perfect time to fill up your jholis with tidbits from the various stalls of Delhi Haat and once you're tired shopping the pretty & colourful goodies, you GOTTA relish a bowl of piping hot thukpa soup! If you can't decide on a stall, Momo Mia is a great option. 
Where | Dilli Haat INA - INA Market, Dilli Haat, Kidwai Nagar West
13. Get Your Adrenaline Pumping As You Bungee Jump!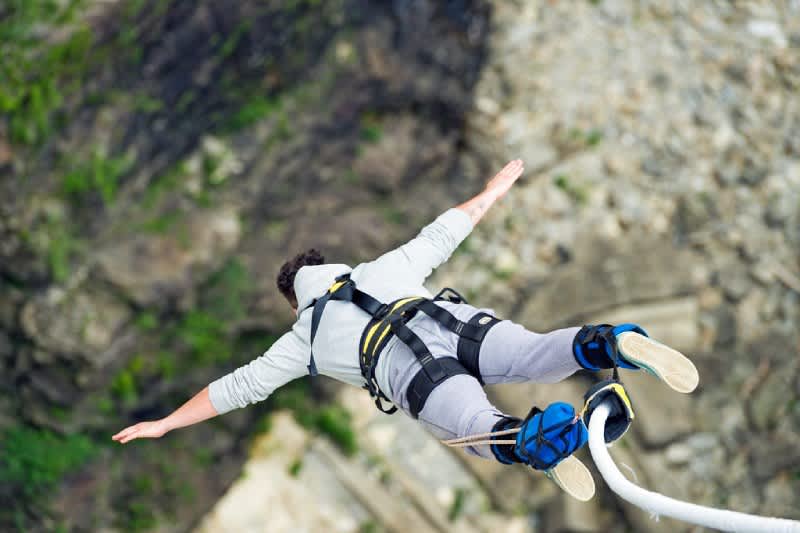 This Is A Representative Image
In case y'all were waiting for the perfect time to dip your feet into some adventure & get your adrenaline pumping, we'd like to remind you that now is the perfect time! Feel the chilled breeze slapping on your face as you jump from a height of 180 feet above the ground - and that too here in Delhi NCR, at Backyard Sports Club Gurgaon! So, who all of you adventure junkies are ready to experience this thrill?
Where | Backyard Sports Club - Sector 59, Gurugram
Price | Rs 1,499
Book Your Slot Here | https://in.bookmyshow.com/activities/bunjee-jumping-delhi-ncr/ET00312007
14. Get All The Snowy Feels At Grand Venice Mall/Iskate At Roseate!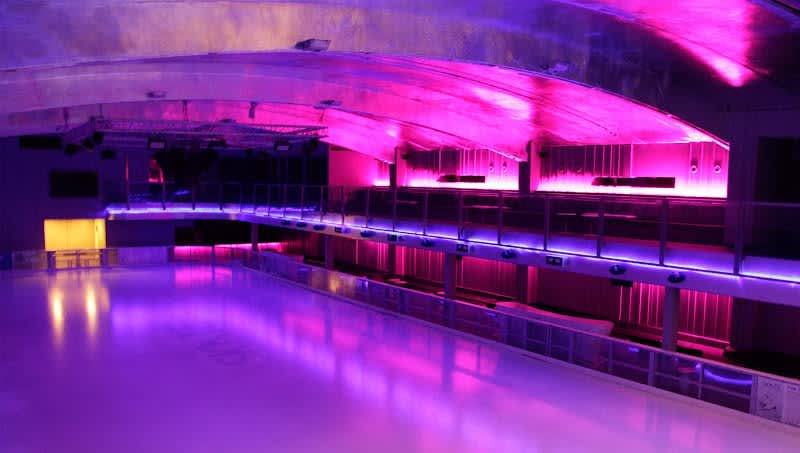 One way to REALLY enjoy the cold is obviously, frolicking around in the snow. And you can only find snow in Delhi at 2 places for now - the Grand Venice Mall's Snow Mastiii festival or Iskate At Roseate. You can try your hand (or feet) at ice-skating at Iskate or take part in numerous activities like rafts, rock climbing, and more at the Grand Venice Mall. Sounds fun, right? 
Where | ISKATE By Roseate - 6th Floor, Ambience Mall, NH-8, Gurugram
              The Grand Venice Mall - Plot No Sh3, Site IV, Near Pari Chowk, Greater Noida
For More Info On Snow Mastiii At Grand Venice Click Here |  https://in.bookmyshow.com/activities/snow-mastii
Check Out Their FB Page |  https://www.facebook.com/iskateIndia/
15. Watch A Movie & Snuggle With Bae At Sunset Cinema Club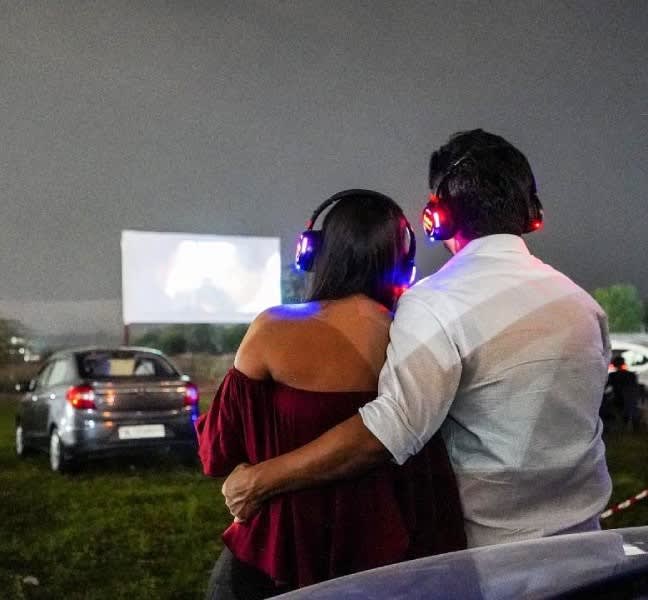 This is a win-win situation - you get to keep your cosy blankets AND you get to snuggle with bae as you watch your favourite movie at the open-air theatre, Sunset Cinema Club. Sounds like a dream, doesn't it? Well, make sure you experience this magical date with your bae!
Price | Rs 400 Onwards
Find Out The Schedule Of Events Here | https://sunsetcinemaclub.in/delhi-ncr/events
16. Spend A Whole Day (And Evening) At The Pretty Outdoor Big Tree Cafe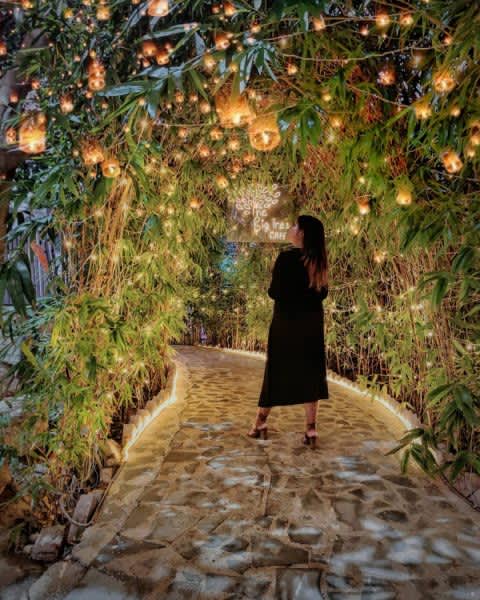 Picture Credits: thatfoodmagic
Now that we're not hiding away from the sun but rather seeking its shiny rays, open & outdoor places become our fave! Talking about outdoor cafes, the Big Tree Cafe in Gurgaon is an absolute MUST-VISIT. Y'all should definitely check it out for the eye-catching ambience, elegant & rustic white decor, and obvio, the dotting greenery & pretty lights! To have a REALLY magical time, make sure you stay to experience its merry evening vibes & get clicked in the whimsical fairy lights. Better than razai, haina?
Where | The Big Tree Cafe - Gwal Pahari & Golf Course Road Gurgaon
Meal For Two | Rs 1,000
Timings | 12 Noon - 12 Midnight
Call Them | +91 8183 959 595
Check Out Their FB Page | https://www.facebook.com/bigtreecafegurgaon
17. Warm Yourself With A Bonfire+Barbeque At The Drinking Safari Pitstop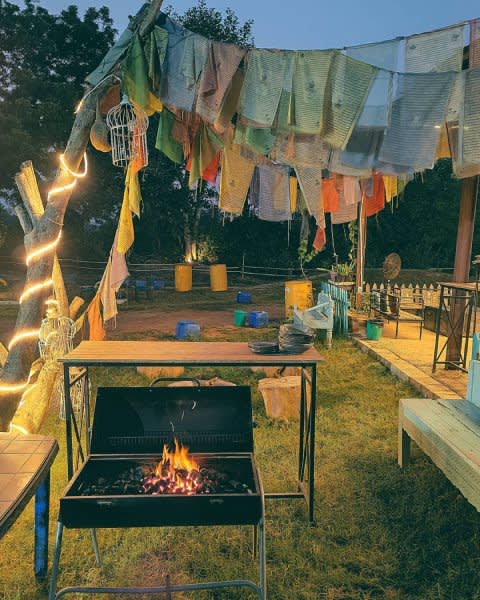 Who needs hill stations when you can get all the chilly & hilly vibes here? (JK, we do, obviously) But if all we have is an evening, The Drinking Safari Pitstop in Gurgaon is a pretty great place to spend it. It's ideal to beat the cold sitting in front of the bonfire, grooving to amazing music and obviously devouring down char-grilled & barbequed delicacies. We know it sounds awesome, so make plans right away!
Where | Drinking Safari Pitstop - Opposite Valley View Estate, Gwal Pahari, Gurgaon
Meal For Two | Rs 700
Timings | 11 AM - 9 PM
Call Them | +91 9873 935 659
Check Out Their FB Page | https://www.facebook.com/drinkingsafaripitstop
18. Spend A Day Sightseeing Delhi's Hidden Monuments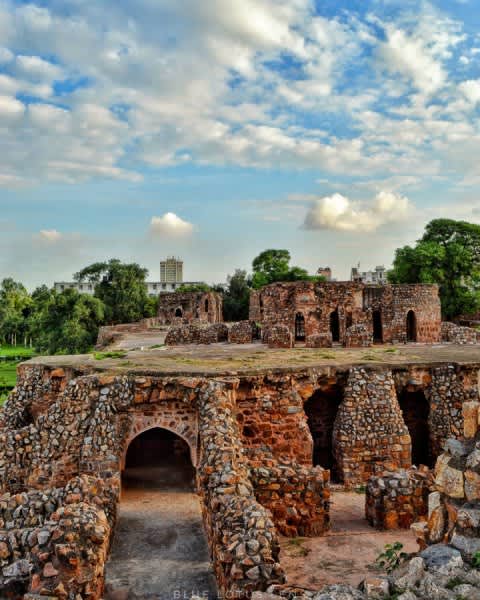 Picture Credits: bluelotuslens
If you wanna do something unique with your friends this winter, why not FINALLY go for that long-due sightseeing tour of Delhi's monuments? We've been in this beautiful city for so long but we still haven't seen it all - time to change that! So, soak in the sun and get clicked at the grounds of Humayun's Tomb, Qutub Minar, Safdarjung Tomb, Feroz Shah Kotla Fort, and Tughlaqabad Fort, and strike off Delhi Darshan from your bucket list too!
19. Catch-Up With Work Buddies Over Hot Chai & Pakoda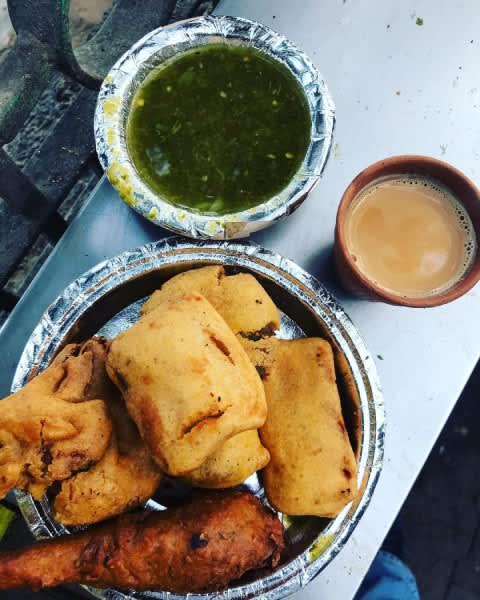 Picture Credits: yaatender
Now that our offices have opened up, catching up with work buddies over cups of kadak chai & a plate of garma-garam pakoda sounds like music to the ears. There's nothing we love, nay, we NEED more than a piping hot cup of tea in winter and THAT combined with a goss sesh are the little things that give us immense pleasure!
Find Out The Best Places To Score Kulhad Chai Here | https://so.city/delhi/article/8-places-in-delhi-to-score-garma-garam-kulhad-wali-chai-because-winter-is-here
Find Out The Best Joints To Relish Garma-Garam Pakore Here | https://so.city/delhi/article/piping-hot-snacks-for-cold-winters-it-s-time-for-the-best-pakoras-in-delhi
20. Go For A Early Morning Exercise Sesh At Nehru Park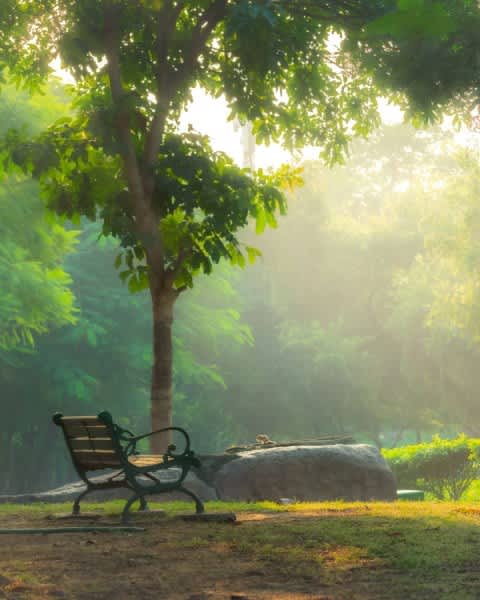 Picture Credits: anshumanguruphotos
We know that leaving your warm blankets & razai for an early morning exercise sesh in winter sounds like a herculean task but trust us, it's gonna be totally WORTH IT! You're gonna enjoy the cool breeze and you'll be refreshed throughout the day. So take out your cycles or running shoes or yoga pants, and go and have a wild exercise sesh! Thank us later.
Where | Nehru Park - Ashoka Hotel In The Chanakyapuri Diplomatic Area
Timings | 5 AM - 9 PM
21. Visit Dhan Mill Compound With Your Shopaholic Gang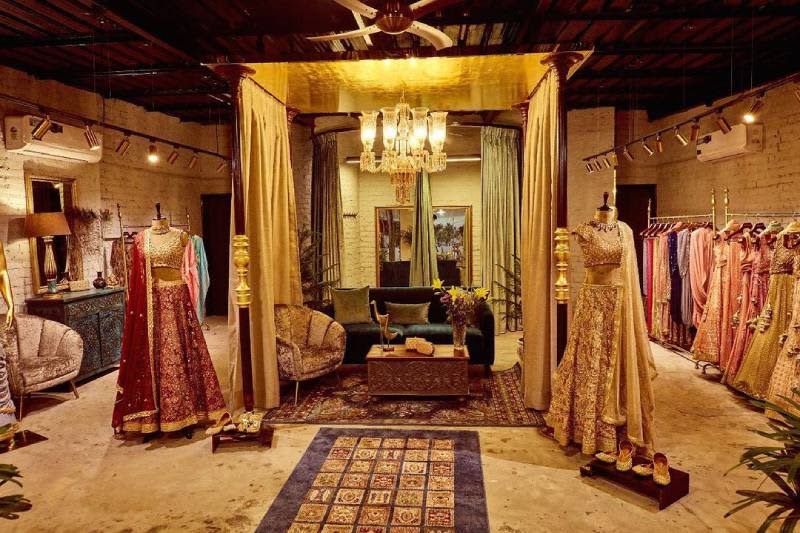 Picture Credits: bhumikagrover
They say - birds of a feather flock together. And if you and your gang are all equally crazy about shopping (or window shopping), Dhan Mill Compound in Chhatarpur is where y'all should go this winter! You can browse through the many aesthetically pleasing lil shops and then have a gala meal at Cafe Dori. All in all, good times ahead are definitely guaranteed!
Where | The Dhan Mill - 100 Feet Road, Chhatarpur
Timing | 8 AM - 10 PM
22. Head To 32nd Milestone For Full Feels On That '1st Date'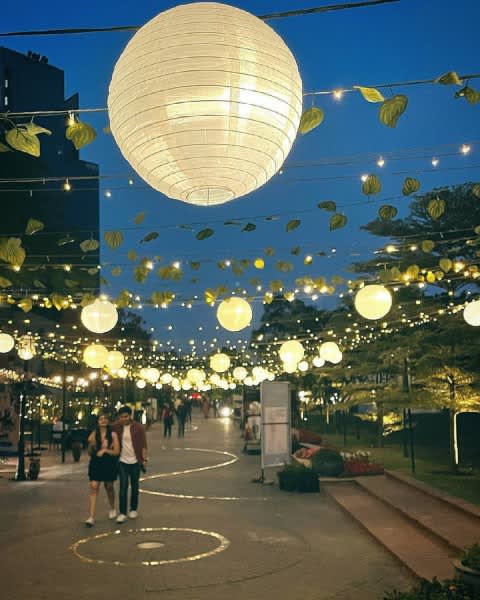 Picture Credits: wearegurgaon_
Don't let your razai take over your dating life, people! If you have matched with that potentially perfect guy or gal, 32nd Avenue in Gurgaon is picture-perfect for that 1st date this winter! Brimming with one-after another super cute cafes, this pretty place is THE hangout spot this winter. Some adorable cafes you can check out here include Fifth Avenue Bakery & Cafe, Melt House, Como Pizzeria, and more. 
Where | 32nd Avenue (Milestone) - NH-8, NH 48, Sector 15 Part 2, Sector 15, Gurugram
Timing | 10 - 1 AM
Do drop in your suggestions for more cool things to do in Delhi. We'd love to hear from you guys!