Delhi
9 Satisfying Places In Delhi To Score Garma Garam Kulhad Wali Chai Because Winter Is Here!
Disclaimer: Bearing in mind the current restrictions in the city and the world at large, we're tweaking our content policy and recommendations to focus more on staying indoors and exploring the digital world and all its wondrous offerings! Stay positive, keep hygiene levels up and don't fall prey to panic and misinformation.
You know it's winter when all you can think of while making notes in classes or sitting through a long meeting is sipping on a warm cup of tea. Sipping this desi beverage from an earthen cup or 'Kulhad' fills you up with immeasurable warmth and contentment. We know that your local tapris might be enough to satiate your kulhad chai cravings, but we've tried to narrow down a list of places in the city where you can score the yummiest kulhad wali chai, so read on! 
1. Chaayos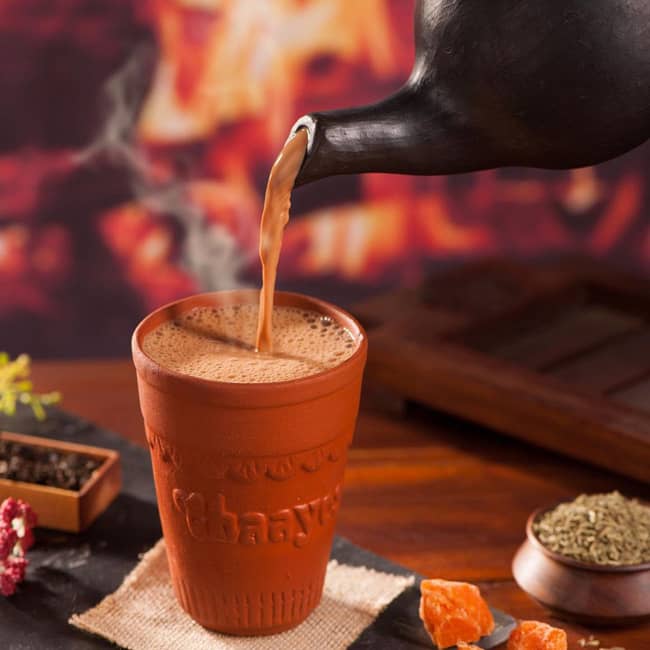 Chaayos, without a doubt, is a haven for all the chai lovers in the city. They serve a variety of delicious teas here, but it's their Kulhad Chai that'll win over tea lovers' heart in an instant. The aroma, the taste and the colour, everything about this tea is fantastic, and if you still haven't tried it, then we'd say go right away and try it out. You also have to try out their Shahi Chai and Gur Wali Chai to treat your taste buds to some yummy tea!
Price | Rs 105 Onwards 
Where | Chaayos - CP, Karol Bagh, Nehru Place & Other Outlets
Timings | 8 AM - 11 PM
Call Them | +91 9599 598 307
Check Out Their FB Page | https://www.facebook.com/Chaayos/
2. Chaipiyoji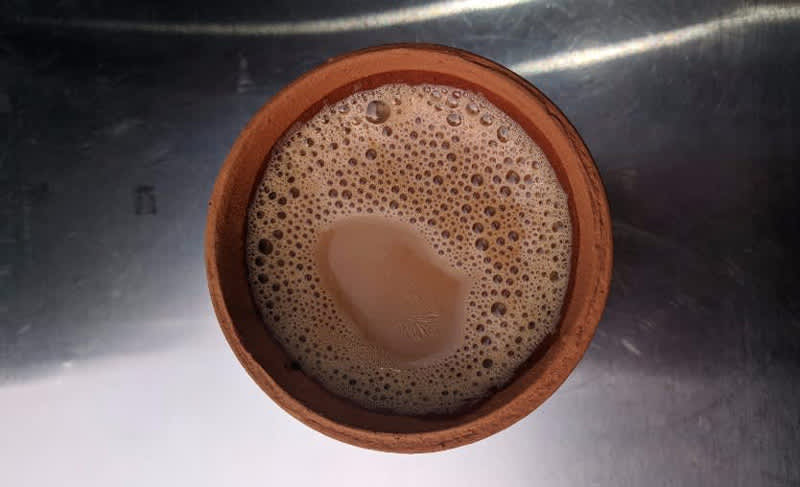 This tiny shop in Green Park serves 11 varieties of teas, and our desi soul is dying to try out their Spl. Khullad Chai that these guys are best known for. Besides their teas, these guys also whip up delicious Butter Masala Maggi, Egg Cheese Burger, Paneer Sandwich, Butter Masala Omelette and Mumbai Style Egg Bhurji. Drop by here and try them all out TODAY!
Price | Rs 50
Where | Chaipiyoji - Main Market, Green Park
Timings | 10 AM - 8:30 PM
Call Them | +91 9911 049 998
Check Out Their FB Page | https://www.facebook.com/Chaipiyoji
3. Firdaus Mithai Shop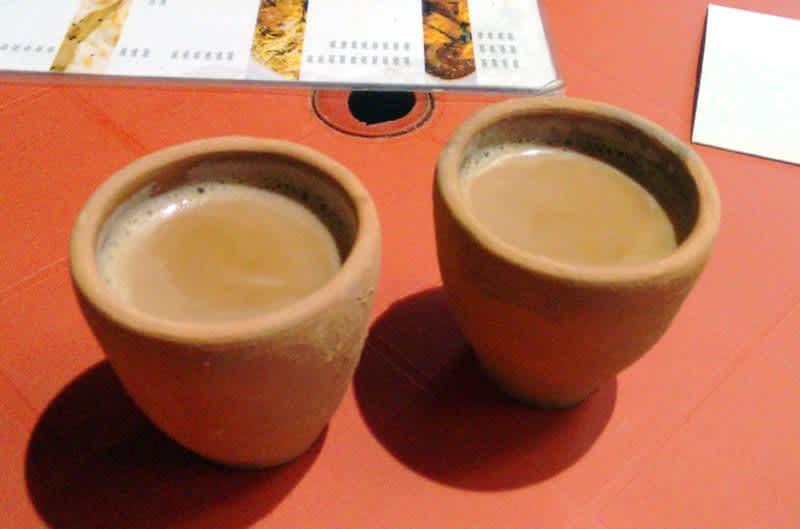 You didn't think we'd forget this famous, more than 60-year-old sweet shop in the heart of Old Delhi, did you? Located near the famous Mirza Ghalib Haveli, Firdaus Mithai Shop has been delighting Delhiwalas with their mouth-watering jalebis and elaichi & adrak wali chai that they serve in earthen cups. So, the next time you're in this part of the city, don't forget to try it out!
Where | Firdaus Mithai Shop - Mirza Ghalib Haveli, Ballimaran, Chandni Chowk
4. Netaji Chai Wala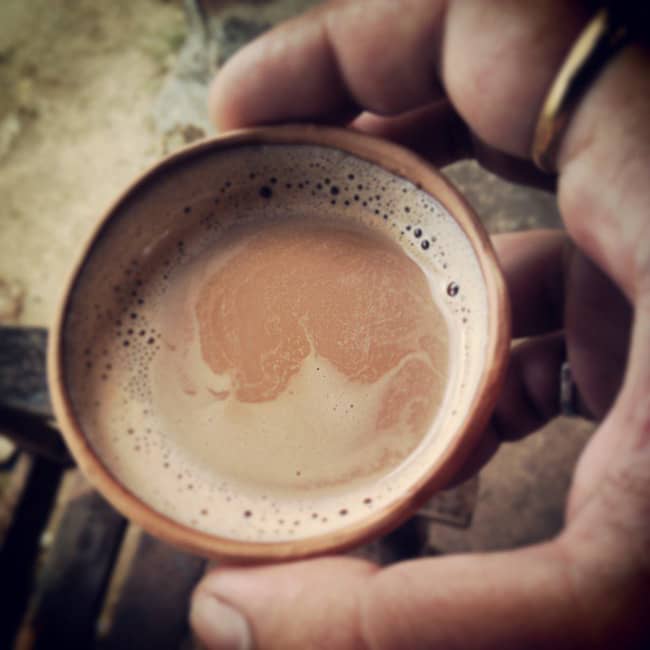 This Is A Representative Image
If there's one thing we all can agree on, then it's the fact that nothing beats the yum taste of a roadside kulhad wali chai - NOTHING! And if you think along the same lines, then you've got to try out a cutting cup of chai from the famous hawker stationed outside Hanuman Temple called Netaji Chai Wala. The place is known for their kadak chai served in a kulhad, so the next time you crave tea, head straight to this place and thank us later!
Where | Netaji Chai Waala - Outside Hanuman Temple, CP
Timings | 6 AM - 11 PM
5. The Chai Story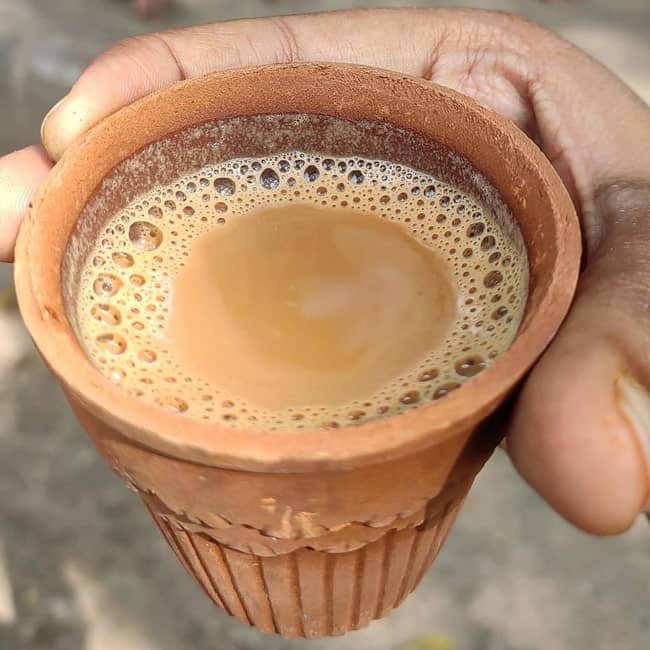 Picture Credits: fooody_india_
This chain of eateries has outlets scattered all over NCR. As the name suggests, The Chai Story has expertise in a wide variety of tea, be it wholesome Earl Grey or kadak cutting chai. Their Kulhad Chai with kesar is one of their specialities, and you can sip on this cup of earthy goodness with a side of some of their bite-sized munchies like Fries, Poha and even your good old Maggi!
Price | Rs 79
Where | The Chai Story - Nehru Place, CP, Green Park & Other Outlets
Timings | 9:30 AM - 8 PM
Check Out Their FB Page | https://www.facebook.com/TheChaiStory/ 
6. Chai Point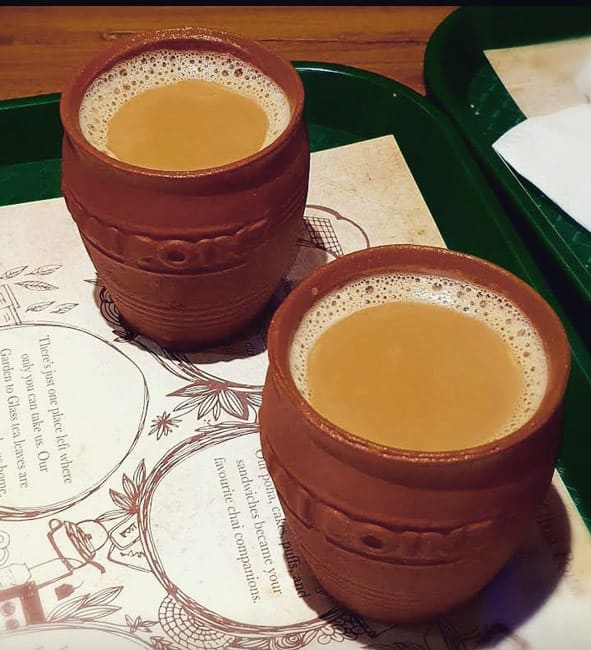 Picture Credits: moodie_foodie_105
Another fabulous chain in NCR that offers an elaborate variety of chai, more than 50 plus varieties to be precise, is Chai Point. This esteemed establishment is where loads of city dwellers flock to every day, looking for their daily dose of hot chai. Their menu includes all sorts of popular tea and tea-based beverages from all over the country, and the best part, you can sip on these soothing delights from desi kulhads! Grab some munchies like Banana chips, biscuits or cake with your chai and have a cosy eat-out session with your squad in the chilly winter evenings!
Price | Rs 105 Onwards 
Where | Chai Point - CP, Noida, Ghaziabad & Other Outlets
Timings | 8 AM - 11 PM
Call Them | +91 8527 608 186
Check Out Their FB Page | https://www.facebook.com/chaipoint/
7. Wagh Bakri Tea Lounge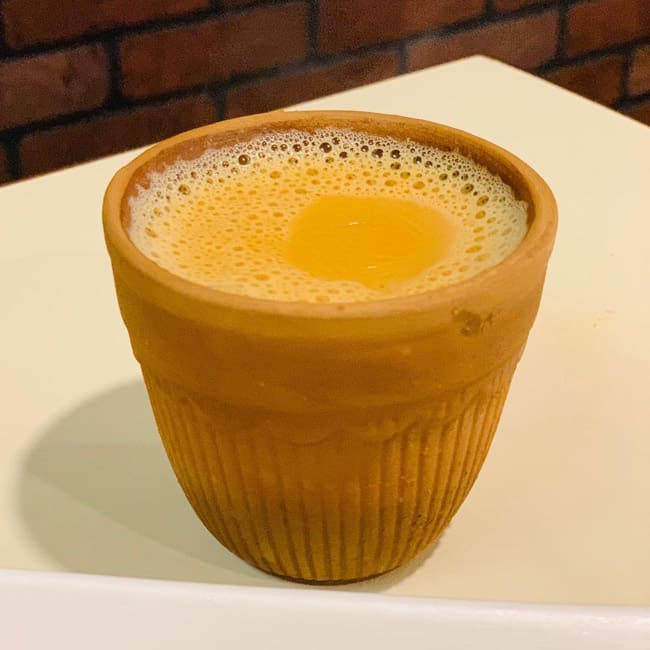 Picture Credits: foodntraveltales24x7
This famous brand from Gujarat has brought us some impeccable flavours in their commercially sold tea leaves, and now they've introduced a chain of eateries under the tag of 'Tea Lounges' that serves their own exquisite chai directly to customers. The menu consists of a staggering variety of teas, but we're here for their classic kadak chai served in a kulhad that is truly sublime. You can even buy some of their packaged goods while you're here. So we'll see you there then, shall we?!
Price | Rs 60
Where | Wagh Bakri Tea Lounge - Kirti Nagar, Lajpat Nagar & CP
Timings | 10 AM - 10 PM
Call Them | +91 9560 191 250
Check Out Their FB Page | https://www.facebook.com/wbtealounge 
8. Chai Sutta Bar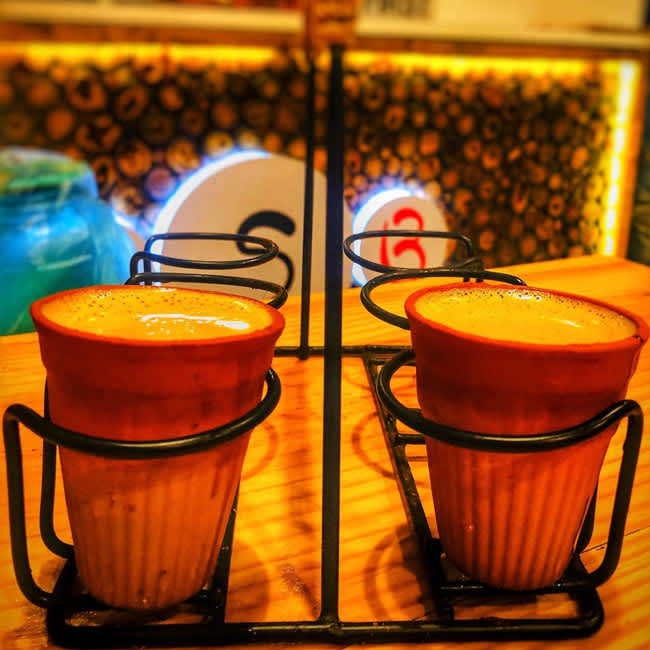 Picture Credits: foodoworld3
This one-of-a-kind eating joint doesn't mention kulhad chai as a separate item on their menu, mainly 'cause they serve all their chai varieties in a kulhad indefinitely. Chai Sutta Bar is the go-to option for youngsters and has become a popular hub because of their unbelievable prices. They serve a diverse array of flavours in chai, from Tulsi and Kesar to Rose and Chocolate, they have everything! Head here with the gang and make the winter chills go away!
Price | Rs 10 Onwards 
Where | Chai Sutta Bar - Mukherjee Nagar, Noida & Other Outlets
Timings | 10 AM - 10 PM
Call Them | +91 8010 464 086
Check Out Their FB Page | https://www.facebook.com/ChaiSuttaBarIndia/?rf=1834605753448181
9. Kullhad Chai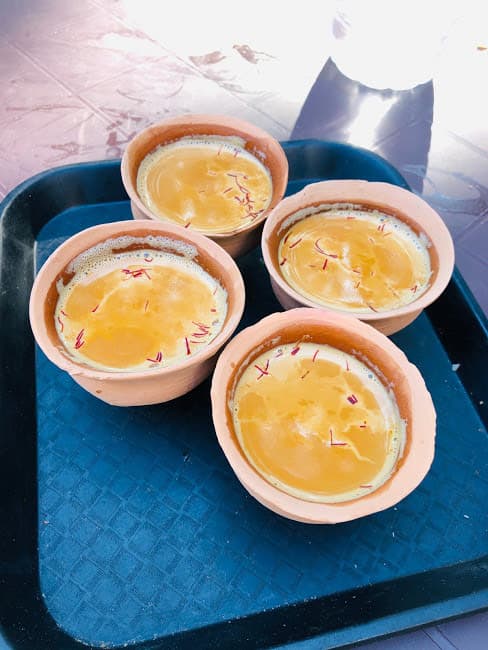 As the name suggests, this eatery in Rajinder Nagar is known for its namesake delicacy and also comes with an extensive food menu filled with scrummy delights to go with the beverage. Here you can enjoy a strong cup of kesar-filled kulhad chai, with a crispy bun maska to munch on the side. Kulhad Chai is the perfect hangout spot for a lazy winter afternoon for you and your squad, so grab your face masks and head over there, ASAP!
Price | Rs 20 Onwards 
Where | Kullhad Chai - 13, Kailash Arcade, Old Rajendra Nagar Market, Ground Floor
Timings | 10:30 AM - 10:30 PM
Call Them | +91 9312 190 999
So, where are you heading to for some 'Garma Garam' kadak kulhad wali chai today?