Delhi
Can Never Let Go Of F.R.I.E.N.D.S? These F.R.I.E.N.D.S-Themed Cafes Will Be There For You!
F.R.I.E.N.D.S. TV show fan? Yeah, we see you nodding your heads with the utmost glee and excitement! Without second thoughts, this show definitely has been ruling over the hearts of people for generations now, and one can never ever get bored of the series!
If you too enjoy Chandler's sarcasm, relate with Joey's love for food, are impressed by Rachel's style and sass, laugh aloud at Phoebe's peculiarities, get inspired by Monica's culinary skills as well as her orderliness and sympathize with Ross' spectacular trials-and-errors at finding a soulmate, then we've got some crazy news for you peeps! *Aww, we know you're missing the show already*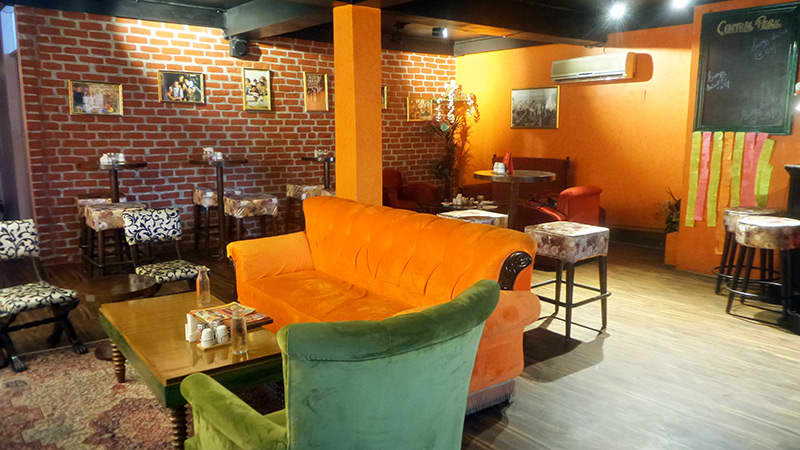 Lighting up your day, we bring to you some handpicked cafes based on the theme of this epic and wildly popular TV show! From the interiors and decor to the menu, everything here will remind you of your all-time favourite characters and make you go all nostalgic *I'll be there for you!*. Here we go:
Central Perk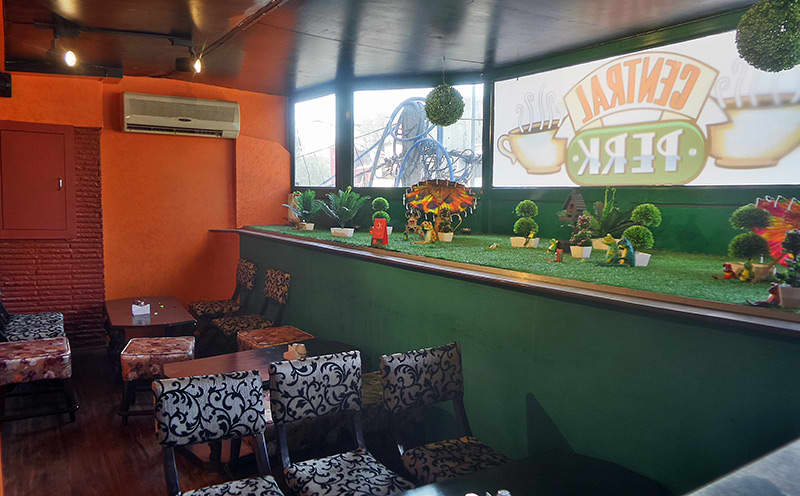 There's actually a Central Perk cafe right here in our very own Delhi! One visit here and you'd be able to imagine yourself sitting in the same ambiance, the same quirky and eye catchy interiors, the same kind of furniture - eating, chilling and having a good time - just what you used to fancy while watching the sitcom! 
The walls here showcase funky artwork and yes, the very attractive Central Perk logo along with a caricature of the 6 characters sitting on the iconic sofa! P.S. - they've got *that sofa* too (omg omg). While you're there, enjoy some delicious cafe delicacies like soups, salads, pastas, pizzas and burgers - they've got yummy shakes and hookah too! 
Where | Central Perk - 1st & 2nd Floor, 2510, Hudson Lane, GTB Nagar
Meal For Two | Rs 500
Check Out Their FB Page | https://www.facebook.com/centralperk.delhi/
Cafe Friends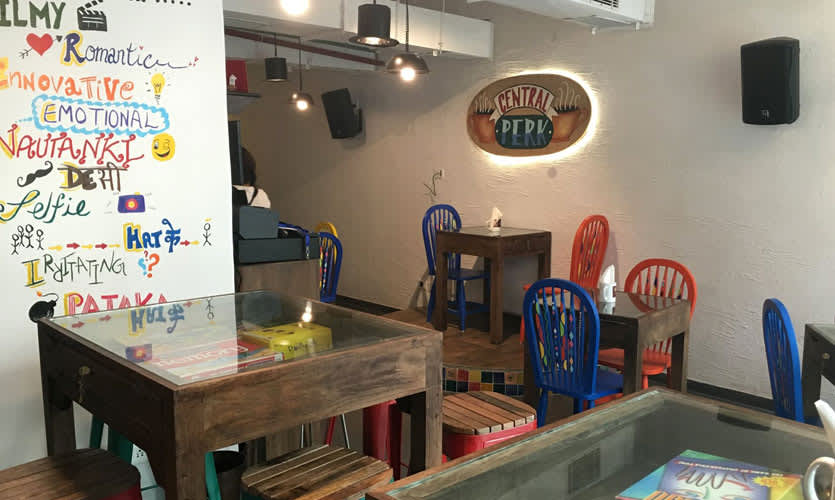 Did the name itself bring a smile to your face? We know it! This cafe, located in Gurugram, doesn't all-out incorporate the F.R.I.E.N.D.S. theme, but the big board put up there that reads Central Perk is sure to remind you of your dearest show! The cafe has vibrant decor and some good quality food to comfort your taste buds! 
This fun hang out spot is all-out dedicated to friendship, with pictures of Jai-Veeru, quotes expressing love for friends and a bunch of other things on the walls here and there. Their menu includes everything from basic cafe grub like classic Fish & Chips to comforting fast food like burgers and pizzas and lastly, chatpata street food as well! 
Where | Cafe Friends - Shop 14, Unitech Infospace, Sector 21, Gurugram
Meal For Two | Rs 600
Check Out Their FB Page | https://www.facebook.com/CafeFriendsInfospace/
How You Brewing?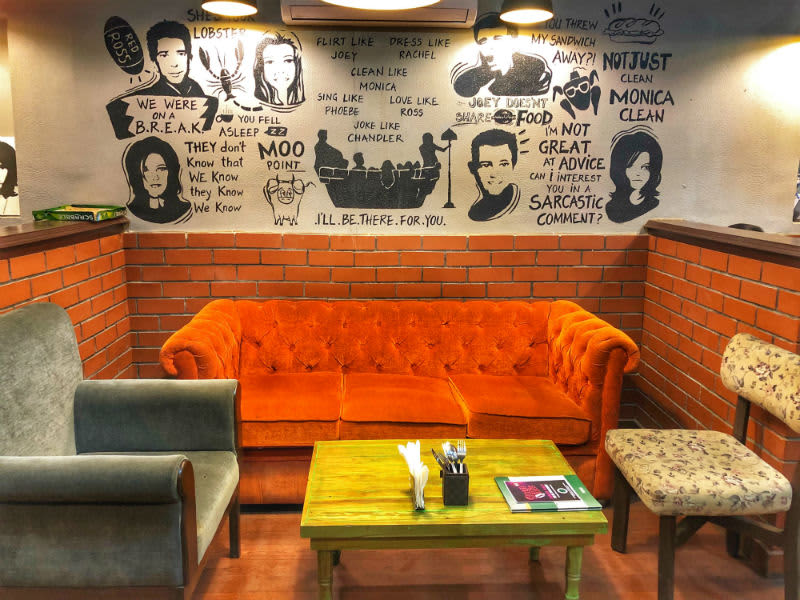 If you've been a hard core fan of the show, you surely remember Joey's insanely popular line, 'How you doin'?'! And if you kept trying to do it his way (obviously, with no success, 'cause only Joey does it right!), then you'd love this cafe for its name is inspired by the popular dialogue! 
Not just the couch, but the walls of the cafe too are plastered with funny quotes from our personal Fave Chandler Bing! And about the food, their dishes are not just super yummy, but a few of them, like the Red Ross Sandwich and Joey's Pizza, are even named after certain episodes or the characters themselves, cool eh?!
Also, check out our top 6 fave dishes to try here!
Where | How You Brewing? - E-125, Near Tagore International School, Amar Colony, Lajpat Nagar IV
Meal For Two | Rs 600
Check Out Their FB Page | https://www.facebook.com/howyoubrewing
Come on by with your own F.R.I.E.N.D.S. to all these quirky cafes!