Let us tell you, Delhi is a city that's always buzzing with activity and alive with the life spirit of warm and welcoming dilli wallahs! Though there are a thousand things to do in a city like Delhi, we picked out these 50 cool things that will definitely make your stay in the metropolis worthwhile.
With these, you'd wanna keep coming back for more and we're more than eager to help you discover Delhi with us. Give this a read and while you're at it, keep adding things to your bucket list if you haven't already!
1. Purani Dilli Ka Zaika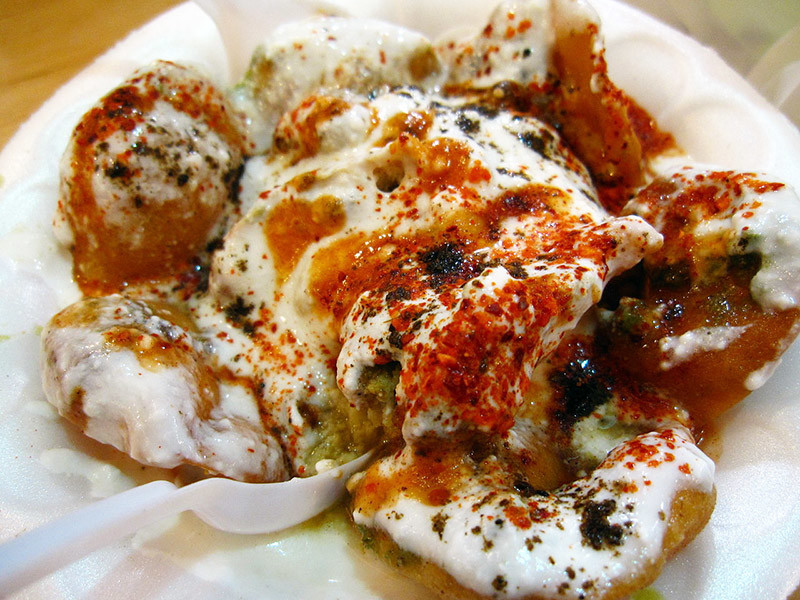 Start off on a spicy note by digging into mouthwatering street food such as Natraj's Dahi Bhalle or delicious kachoris from Jung Bahadur in one of the many snacking lanes in Old Delhi. The kebabs and tikkas are simply delicious & worth trying! You won't get the same taste anywhere else.
2. Flea Mkt Shopping @ Sarojini Nagar
Want to buy a pair of jeans from Levi's, but not at exorbitant prices? Then head to Sarojini Nagar market for export surplus, seconds from factory outlets at a fraction of the retail prices while you keep up with all the latest fashion trends! We promise you, you'll keep coming back!
3. Spend A Day At Akshardham
Set aside an entire day to visit the largest Hindu temple in the world - Akshardham on the banks of the river Yamuna. Enlightening exhibitions, a water show that presents ancient stories through an interplay of various media, boat rides and thematic gardens, there is just so much that will keep you busy here!
4. Daryaganj Sunday Market
If you're a book lover, then you have to spend a Sunday rifling through the endless stacks of books at this market! Offering the best titles at dirt cheap prices (literally!), it's a haven for bibliophiles. Stroll through the market and you will even find stationery and old coins on sale. The sheer variety and volume of books will leave you amazed.
5. Lal Qiley Ki Sair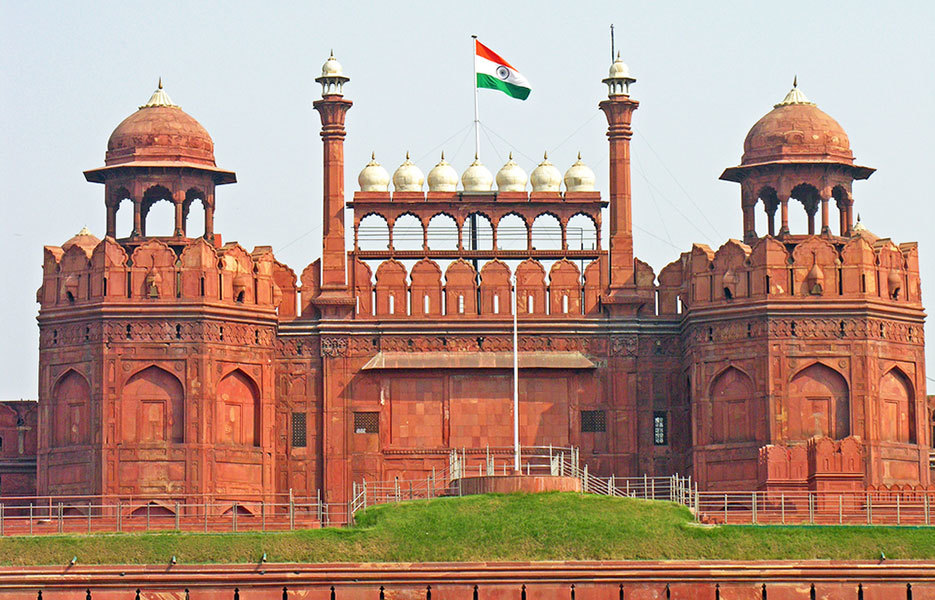 Delhi without the Red Fort is unimaginable, so a visit to this historic monument built by Shahjahan is defo in order. A UNESCO World Heritage site, the magnificent structure is sure to leave you in awe. Don't forget to take a walk through the smaller markets surrounding the fort! 
6. Sufi Night Every Thursday @ Hazrat Nizamuddin Dargah
Soak in the spirituality and connect with the cosmic during the hypnotic qawwali sessions on Thursdays. These musical retreats take place twice a day and are attended in large numbers. The devotional music here will bring you peace for some soul-searching.
7. Re-Live History @ Humayun's Tomb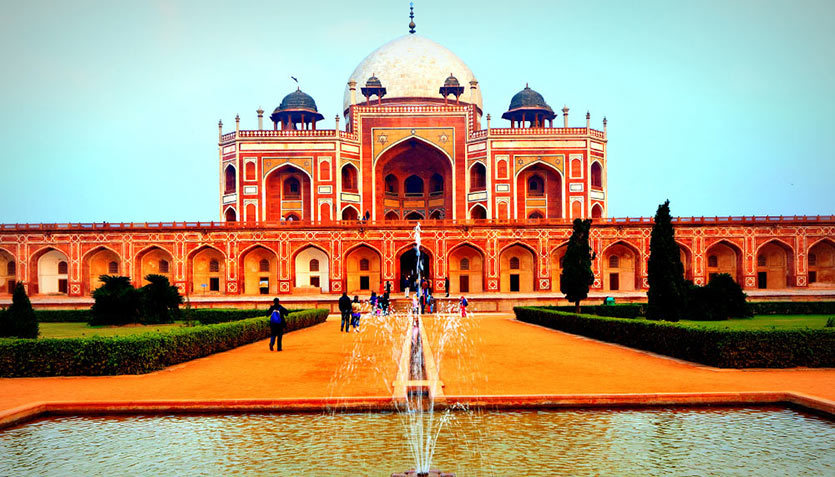 Be amazed by the marvelous Mughal architecture of Humayun's Tomb. Surviving centuries, the monument has witnessed a huge part of India's history, be it the Mughal dynasty or the Partition, when it was turned into a refugee camp. It was declared a UNESCO World Heritage Site in 1993 and is truly Delhi's pride and joy!
8. Rickety Rickshaw Rides
A rickshaw ride in the bylanes of Old Delhi, and meandering through the labyrinth of the Walled City is a must. The real essence of the place is brought out by these slow and bumpy rides that take you through the nooks and corners, inaccessible to any other mode of transport.
9. Presidential Estate Calling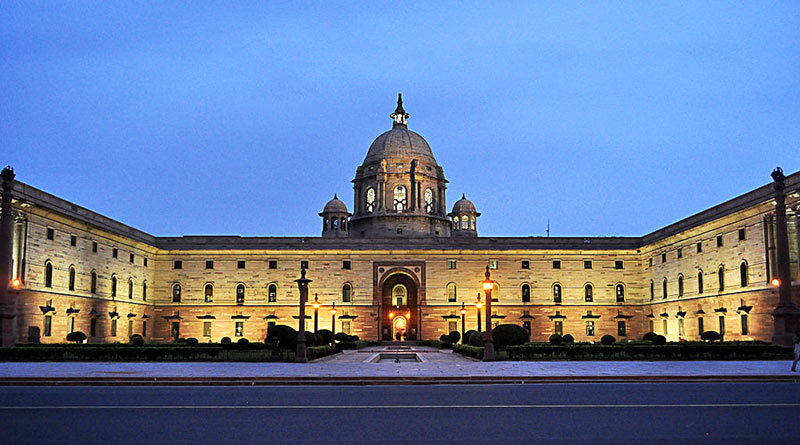 The Rashtrapati Bhavan, with its imposing exterior, happens to be the largest residence of any head of state in the world. The Mughal Gardens inside the premises are open for a short few weeks annually during February-March for visitors. If you're in town during the season, you MUST go visit!
10. Hauz Khas Village Has It All  
The avant garde and chic, all rub shoulders at Hauz Khas Village. Art galleries, ethnic wear, designer clothings, gifts and wonderful roof top meals are there for the asking. Visit the Hauz Khas Fort and the Deer Park nearby to revel in two distinct kinds of man-made creations. 
11. Spiritual Connect @ Jama Masjid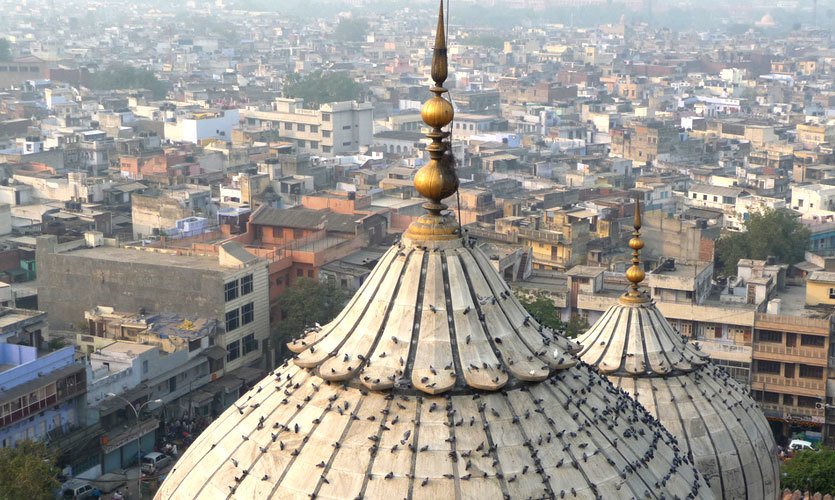 The Masjid-I-Jahan-Numa, or Jama Masjid as it is popularly known, had to be on this checklist! The largest mosque in Delhi, its serenity will rub off its spiritual fervour on all who come to pay homage here. Picturesque by itself, there are few better sights than the Masjid during Ramadan festivities. Come along to witness the glory!
12. Shop Till You Drop @ Khan Market
For those who love indulgence, Khan Market is one of the most posh markets in town to go to for boutique shopping and restaurants. The market also has the city's most uptown cafes that deserve a visit, along with prominent retail brands making their presence felt here.
13. Thandi Chuski @ India Gate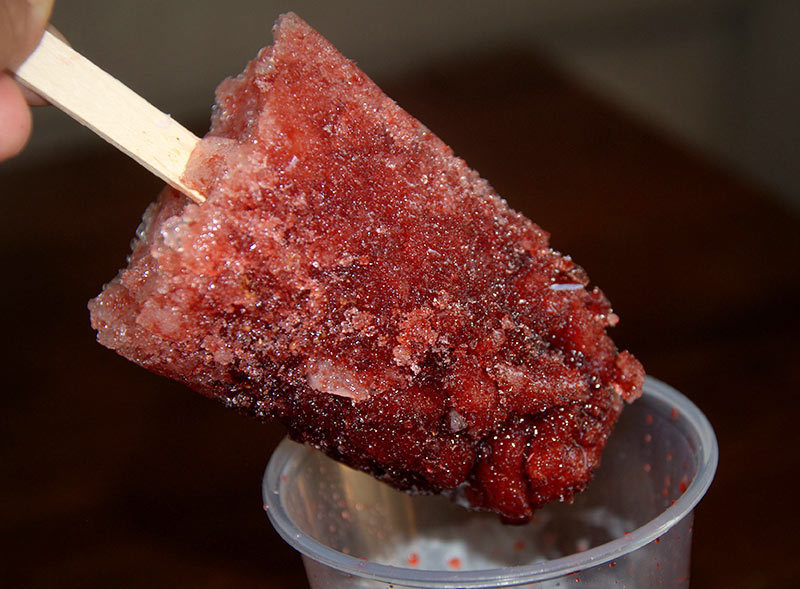 India Gate has become synonymous with Delhi. A local haunt, it's the perfect place to spend a day in the summers. Find a nice spot to picnic at and have a chuski (or three) that's so popular here. There are so many flavours like kala khatta, orange or even khas - you can keep on trying! Do make a pit stop at the wildly popular Shikara Lovely Chuski stall as they have the best chuski at India Gate.
14.Turn Back Time At Jantar Mantar 
Want to learn about ancient astronomy the Hindus practiced and their knowledge of the position of the sun, moon and other planets? Then Jantar Mantar will surely fascinate you. It's one of the five Jantar Mantars built by Maharaja Jai Singh II of Jaipur in the 18th century and makes for a nice, quick visit.
15. Witness The Majesty Of Qutub Minar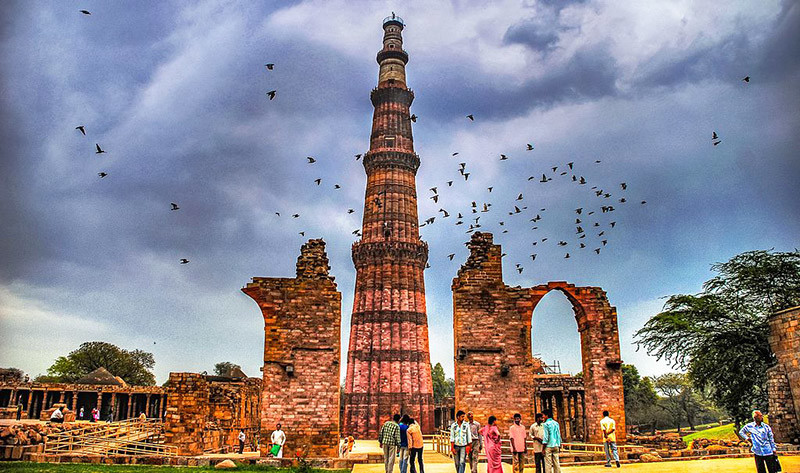 The tallest structure of the Middle Ages, Qutub Minar is a red sandstone and marble tower dating back to before the Mughal period and is an iconic symbol of Delhi - and thus, a must visit. The minar is surrounded by many historically significant structures at the Qutub Complex, so gear up for a heritage overdose!
16. Buy Juttis, Jewellery & More @ Janpath 
The lively atmosphere of Janpath and the nearby Tibetan Market with its flea markets and hard bargaining will lift your spirits. You can find trendy clothes, juttis and amazing accessories all in one place. One visit to this place and you'll know what the hype is all about!
17. Visit Delhi's Beautiful Gurudwaras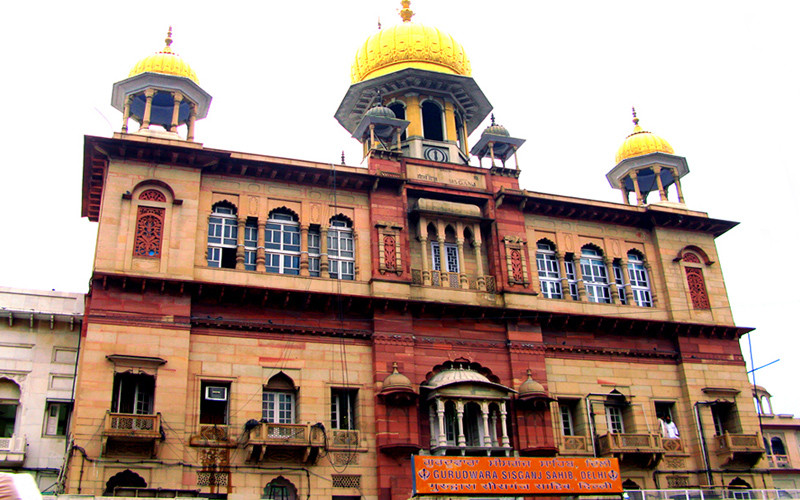 The Sikh faith is very prominently present in Delhi and is nowhere more visible than the Sis Ganj Sahib & Bangla Sahib Gurudwara, where heads bow in reverence. Although most areas have a gurudwara of their own, you must visit these landmarks and discover the true essence of the faith through its followers and of course, the kada parshad!
18. Celebrate Diwali @ Delhi
Enjoy the most celebrated festival of Diwali with the locals held during October-November and witness the true festive spirit of Delhi. The whole city lights up and is a sight unlike any other. Streets that look like a wedding hall and people who're merry - Diwali looks well on Delhi!
19. Pay Homage At Raj Ghat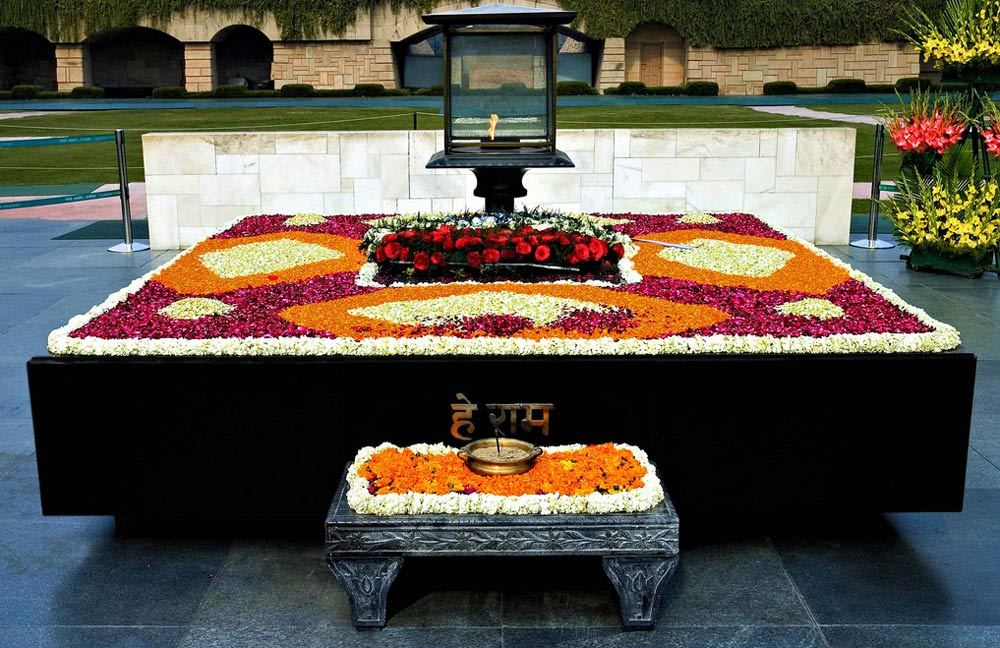 Pay your respects to the Father of the Nation, Mahatma Gandhi, at his memorial. Located on the banks of the river Yamuna, Raj Ghat will give you a moment of peace and reflection. The memorial is left open to the sky while an eternal flame burns perpetually at one end. Revisit the past with a visit here!
20. Witness The Glory Of Durga Puja At C.R. Park
Surprise your Bengali friends by turning up at Chittaranjan Park to celebrate Durga Puja at the pandals or simply soak in the Bengali culture at close range. Enjoy the authentic delicacies on offer and for dessert, you know you've got to have the delicious Bengali rasgullas!
21. Old And Bold - Purana Qila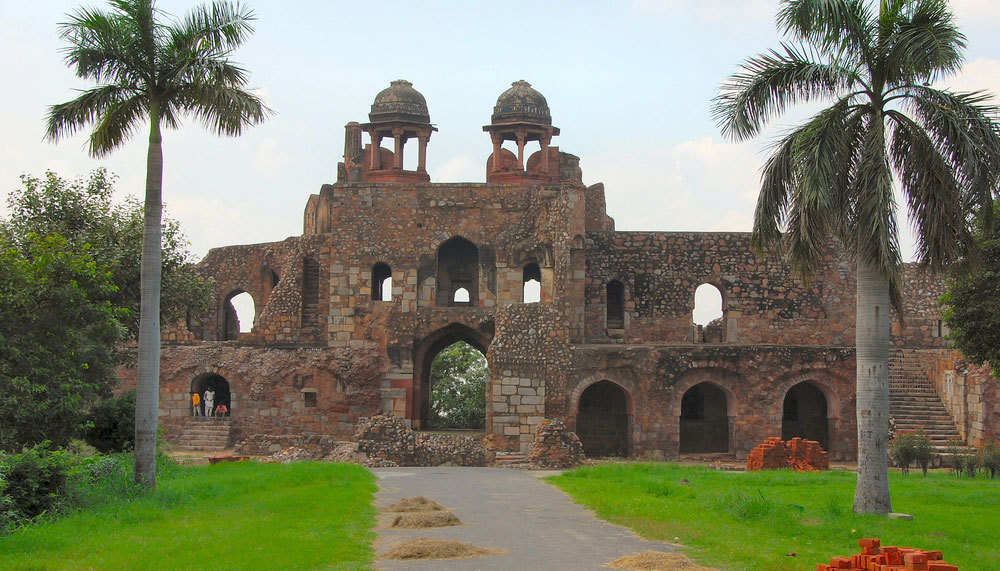 Purana Qila (Old Fort) probably hides more history than it reveals under its crumbling walls. Some even say it was the spot where the victorious pandavas of Mahabharata ruled. Built by Sher Shah Suri, it is another beautiful representation of Mughal architecture in Delhi.
22. Myriad Exhibitions At Pragati Maidan 
Any time of the year, you can attend some fair or trade exhibition at Pragati Maidan, which is located near India Gate. Some notable exhibitions include The India International Trade Fair, World Book Fair and the Auto Expo that draw a great number of patrons and enthusiasts alike!
23. Visit Delhi's Heart - Dilli Haat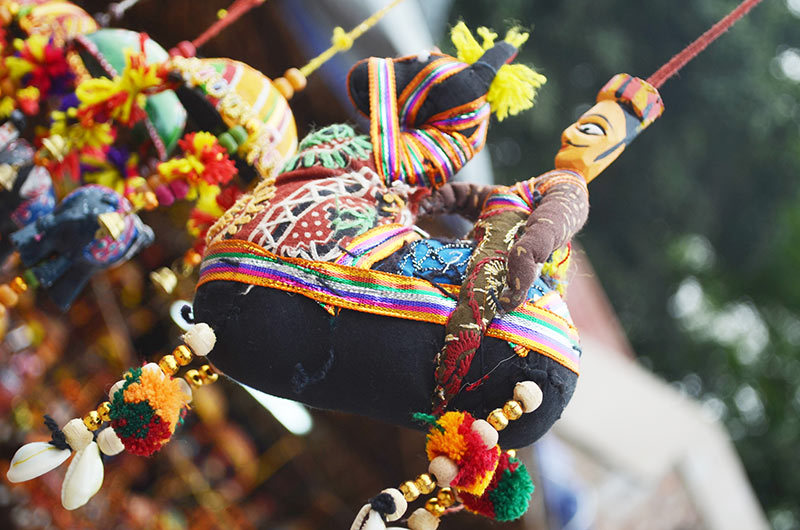 Want to view and sample all of India at just one place? Dilli Haat presents arts & crafts with exotic food from all the states of India. Open on all seven days, it attracts tourists and locals alike. Don't miss it for the love of art, food and culture that shouts India through and through!
24. Delhi Weddings & The Drama 
There's nothing like a big fat Indian wedding! Get invited to a wedding to enjoy a fabulous spread and witness some beautiful wedding rituals and revelry. Straight out of Bollywood, Delhi weddings are known for their grandeur in terms of food, decorations & clothes. So if you get a chance, dress up and see for yourself.
25. Nehru Place Market - For The Gadget Lovers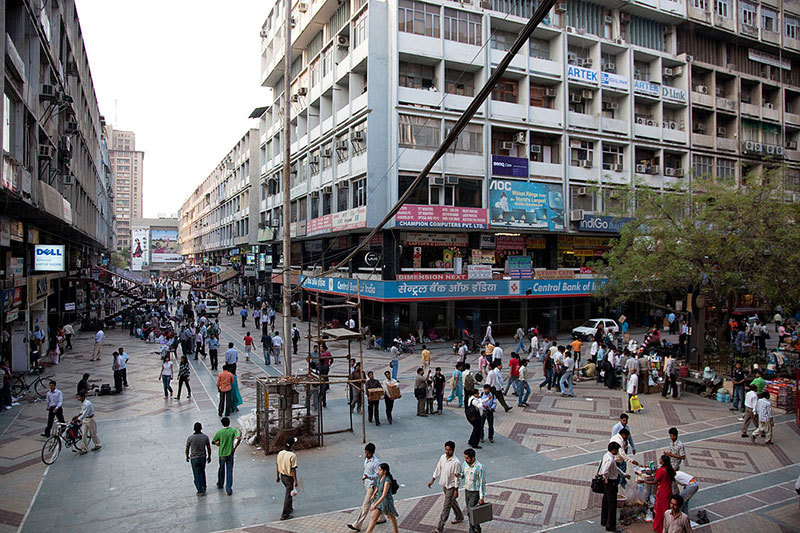 All the gadgets and computer related hardware is available in perhaps the largest IT hub in Asia at the famous Nehru Place. A one stop shop for all your gadget needs, this place has retail and wholesale outlets that deal in everything from electronics to hardware and everything in between. Also, don't miss out on the endless variety of mobile phone covers readily available!
26. Midnight Butter Chicken @ Pandara Road
Visit Pandara Road to experience an Indian feast at midnight. Havemore in particular, is famous in the city as having the best butter chicken! There is an array of restaurants offering scrumptious North Indian and Chinese food. Always crowded, these restaurants will have you returning for more. Midnight munchies on the go in here, guys!
27. Come See Fifty Shades Of Gaffar Market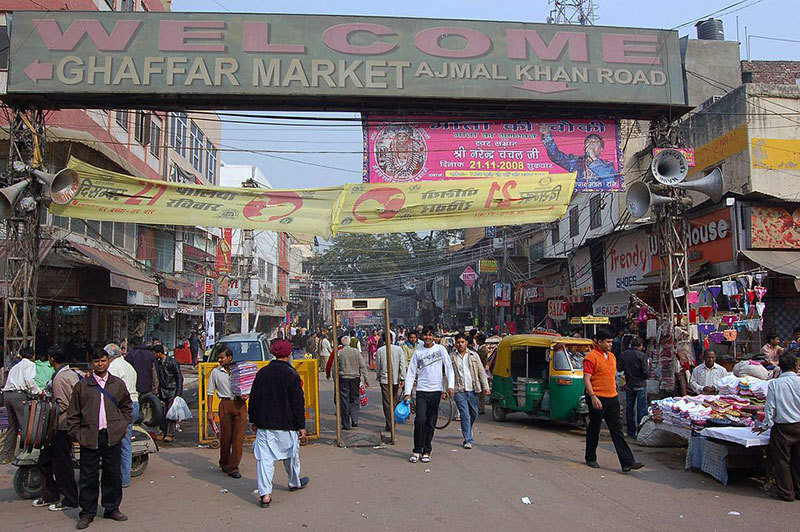 Well below market prices for iPhones, Galaxies and ultrabooks is available at this grey market called Gaffar Market hidden away in Karol Bagh. Commitment phobic, this market gives no warranty or guarantee for its products and yet has a huge customer base. Come join the madness here!
28. Go Boat Riding @ Purana Qila
How about some exercise and that too with some great sights to behold? Go boating at the Purana Qila or India Gate, it makes for a great hangout joint for young couples, families and friends. Nothing like a placid boating experience during sunsets, you'll thank us for this!
29. Left, Right, Left: Catch The Republic Day Parade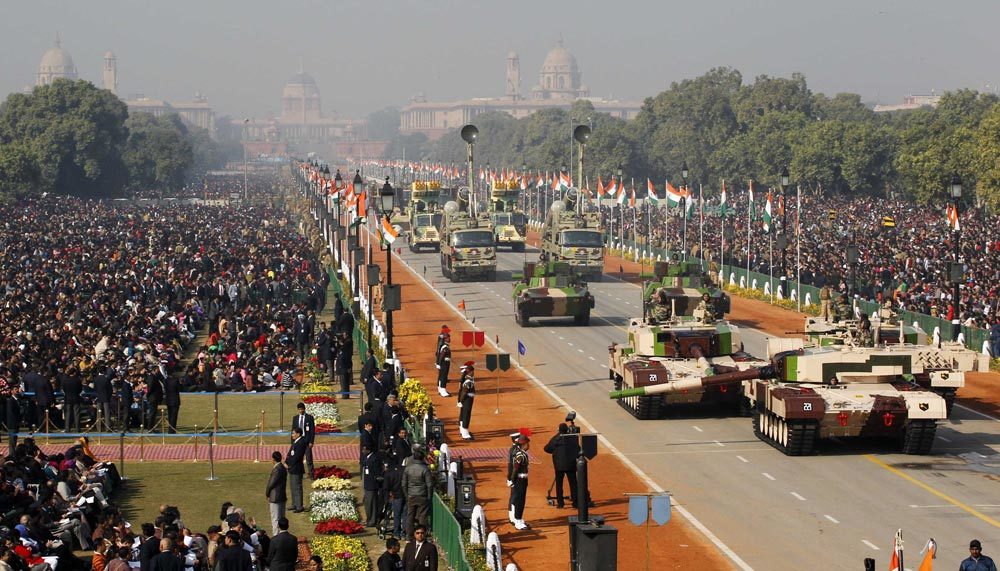 Catch the spectacle of the Republic Day parade on 26th January every year. One of the grandest and most important celebrations, the parade showcases the rich culture and heritage of India along with its military prowess. One look fills your heart with patriotic fervour!
30. Playing A Round Or Two Of Gully Cricket 
Swing your bat at one of the on-going cricket matches on Delhi streets by playing with perfect strangers who will most likely welcome you. There's a match at every other street and the enthu players would be more than happy to have you onboard & take a strike!
31. Take A Stroll Through ISKCON Temple 
The festivities at ISKCON temple during Janmashtami on Lord Krishna's birthday will fill you with joy and devotion that reverberates through your soul. Peek into the life force of Vaishnav life and Krishna bhakti in its many colours here. It'll be an experience you'll cherish! 
32. Have A Spa Day!
How about unwinding at one of the Ayurveda spas scattered through the city, especially those from Kerala to totally relax and detox after a tiring day of sightseeing and shopping?! Hell yeah! So choose from a variety of spas and rejuvenate under magical hands working their magic!
33. Have A Blast @ The Dussehra Celebrations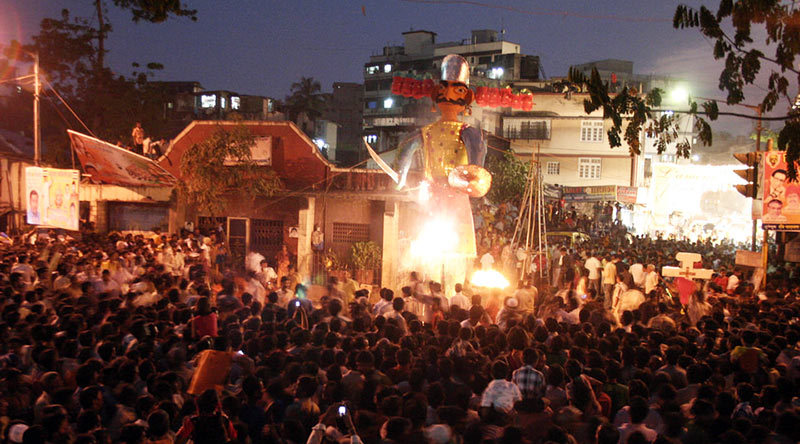 Picture Credits: Reshma Harchekar
Watch the spectacular effigies of Ravana being razed to the ground on Dussehra at the Ram Lila Grounds and other venues in Delhi. Celebrated with great splendour, the festival represents the victory of good over evil, a motto we could all live by.
34. Chirp Chirp! Birdwatching In The City
If you love birds, the birds' hospital inside the Lal Mandir of the Jain community in Chandni Chowk will tug at your heart. You can even nurse some injured birds there too. Delhi is home to a variety of birds, much to the delight of birdwatchers - so this is sure gonna be something! 
35. German Connection @ Goethe Institut Max Mueller Bhavan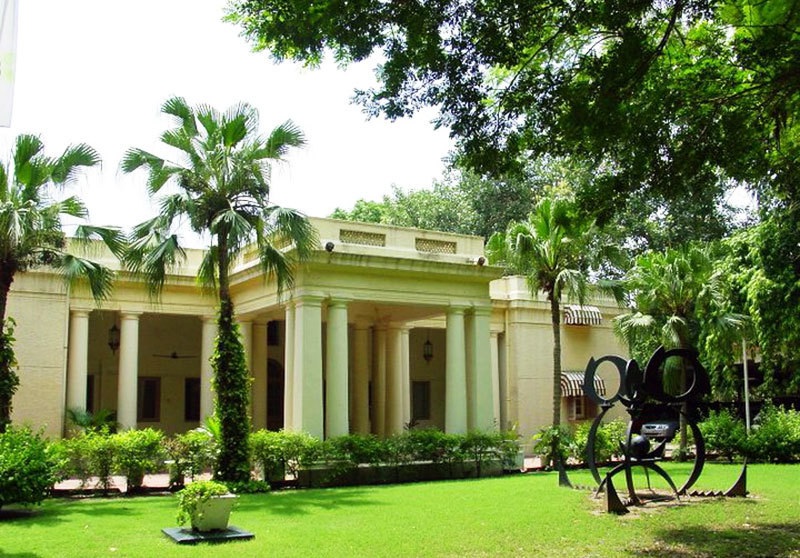 Named after the celebrated Indologist, Max Mueller, the German cultural center is a must visit for those who are curious about the Germany-India connection. They organise various cultural events and language courses that will lure you in!
36. Shopaholics Alert: Mall Hopping
Head to Select Citywalk for a Wednesday evening shopping fiesta at the flea market which is growing popular with every passing year. Otherwise, you can also visit the luxury designer mall - DLF Emporio for some designer masterpieces. You'll find the best of brands along with recurring regional exhibitions here.
37. Live The Metro Life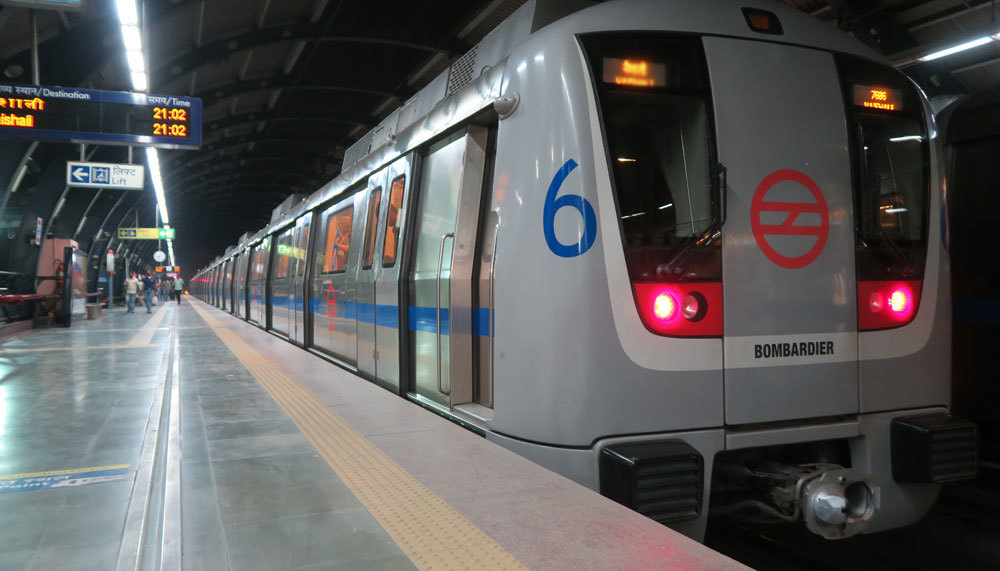 Hop onto a Metro anywhere around the city for an unplanned day and watch the city as it rolls by. The metro covers the city extensively and Delhiites CANNOT survive without it. Literally! So take a ride and spend the day like a true Delhiite. You'll be in for quite a ride, alright!
38. Anyone Up For Some Haveli Tours?
Hire a local guide to visit ancient heritage havelis (mansions) in the inner city to get a feel of eras long gone by. These tours can be easily booked online through travel websites, making the job much easier for you. Dive into the city's rich history with the many tales these havelis bear.
39. Kai Po Che: Kite Flying In Old Delhi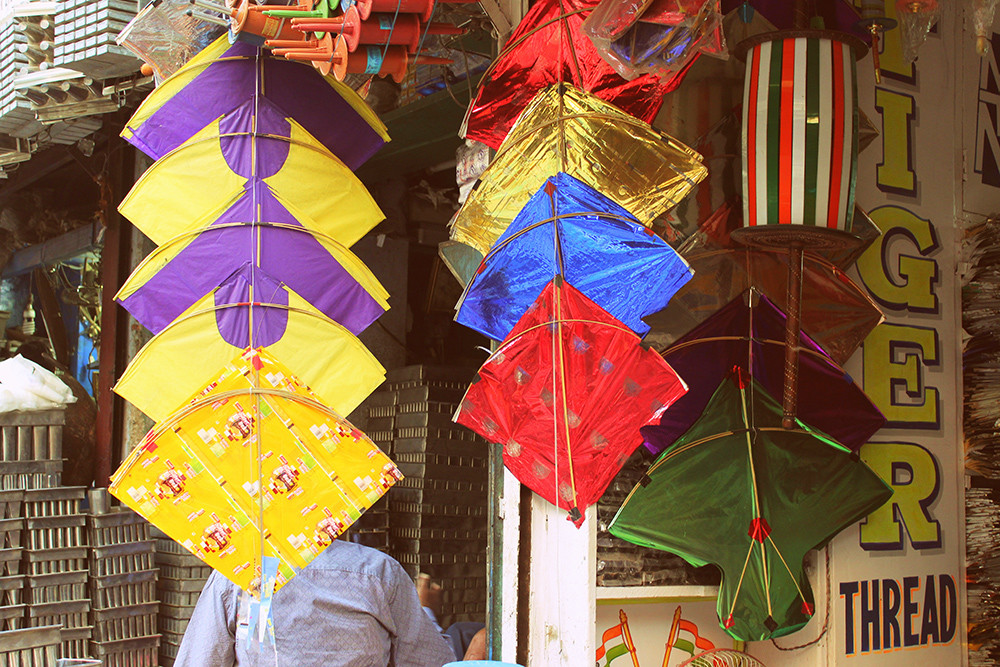 Learn some tricks of kite flying in the walled city of Purani Dilli as you watch the sky above getting filled with kites on Independence Day. Available in all colours and quirky designs, the kites add their own hue to the sky. To hojaye ek match?
40. Mehendi Laga Ke Rakhna
The streets of Lajpat Nagar are filled with henna artists who will apply the most intricate and beautiful henna designs on your hands and feet. Once applied, the henna stain will stay on for 10 days or more. The designs are so beautiful, you'd wish they lasted longer!
41. Leisurely Picnic At Lodhi Garden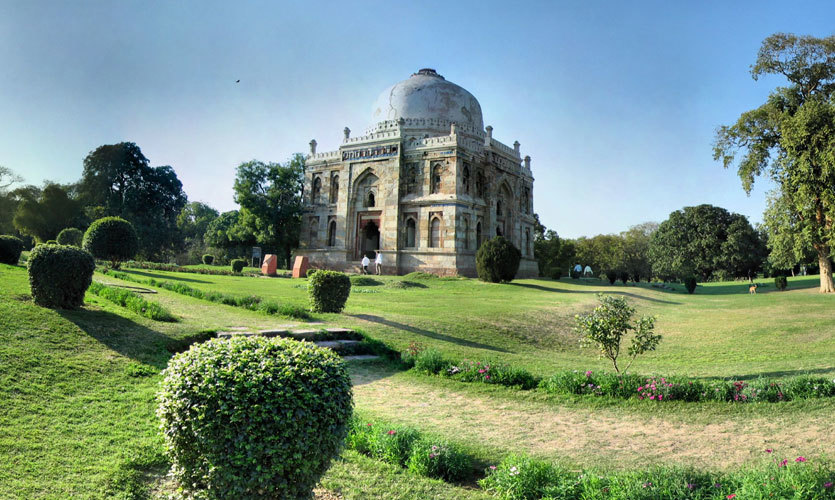 Plan an afternoon picnic at the picturesque Lodhi Garden. A favourite with locals, who can be found strolling, jogging or simply relaxing in nature's lap. Dotted with historical monuments, you must spend some time here on a cool summer evening!
42. Dilli Darshan Via HoHo
If you're looking to experience the various sights and sounds of Delhi all in a day's time, use the Hop On Hop Off tourist bus service. You can board and de-board as per your convenience and discover Delhi through the day. So gear up for some Dilli darshan!
43. A Cup Of Tea Perhaps?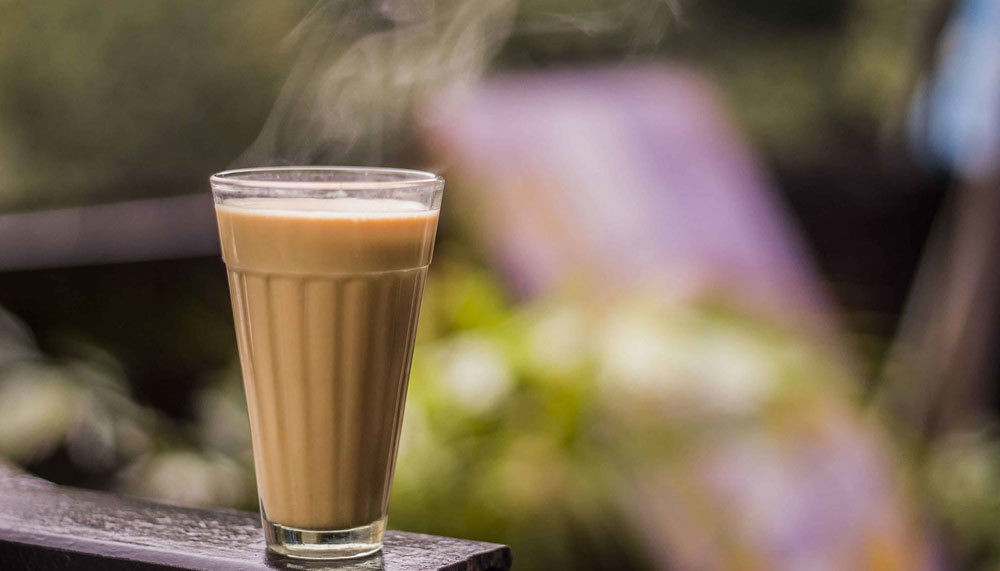 The kerbside chaiwalas or tea vendors can offer you one of the best teas - masala cutting chai brewed to perfection at unbelievable prices per steaming cup. Tapri wali chai is also another local favourite and you will always find these places flocked by chai-hungry crowds!
44. Paan, Anyone?
A trip to Delhi is incomplete without biting into some paan! It is an all time favourite of Indians after a heavy meal and you will find chocolate paan, fire paan, baraf paan, and what not here in town. Do try them to find out all the varieties available!
45. Sample Delhi's Nightlife In The Heart Of The City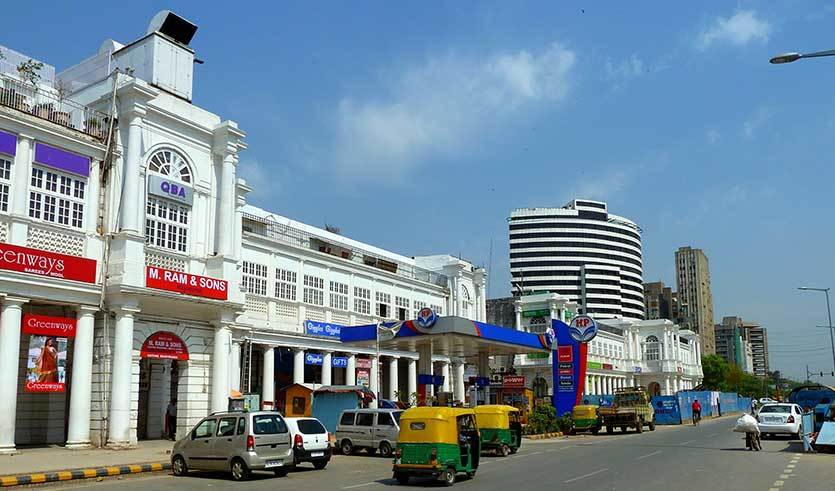 Centrally located, CP offers some of the best restaurants, cafes, shopping markets, bookstores and more. Connaught Place also has a thriving nightlife culture. Glitzy pubs and bars also organise special musical nights that can be enjoyed by one and all.
46. Take In The Pristine Beauty Of The Lotus Temple 
Want to know more about the Baha'i faith? The Lotus temple with its striking architecture is an oasis of peace and tranquility. Welcoming people from all religions, it sends across a greater message of unity, togetherness and peace. Chant the name of your God but share blessings with all!
47. Awesome Food Trucks In Gurgaon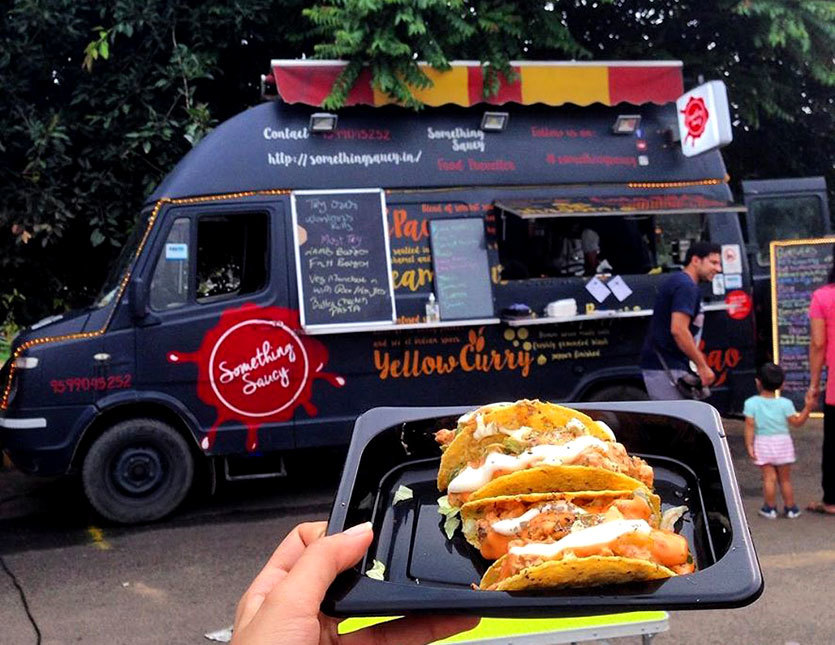 The new fad in town, you absolutely must check out the new food truck culture in Gurgaon. Serving everything from American to Chinese cuisine and from gourmet to street favourites, they have it all for you foodies out there! Although mostly crowded in Sector 29, you will find many others all around town as well.
48. Sunday Mornings @ Raahgiri 
Get up early on a Sunday morning and head straight to the nearest area celebrating a Raahgiri Day. In an attempt to reclaim the road space, the roads are blocked for cars and made available to the public. People are often seen doing exercises, playing games and taking leisure walks. They also organise various events to keep people engaged!
49. Adventure Sports In Gurgaon & Saket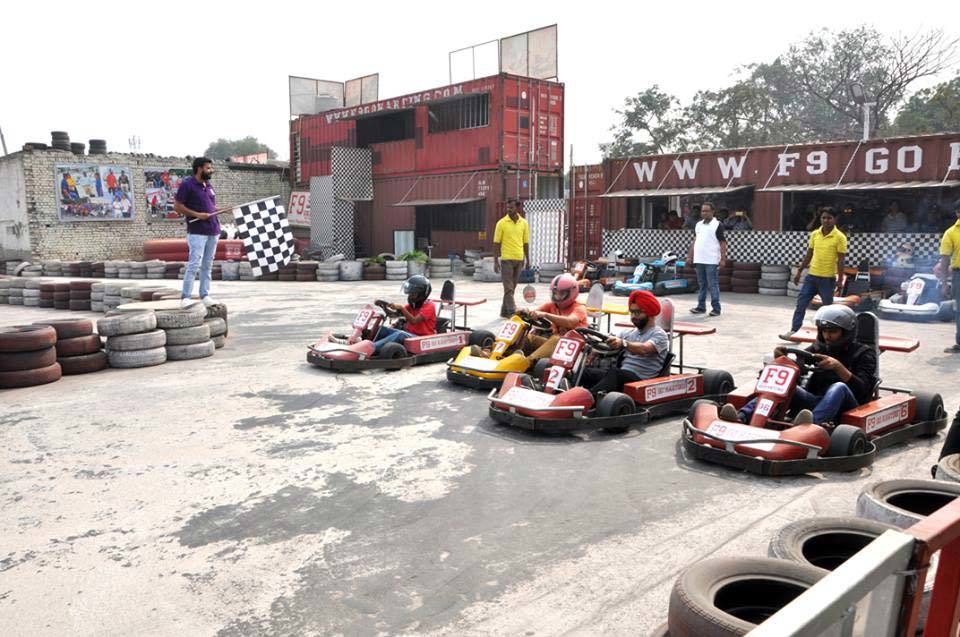 Delhi offers much for the ones with an adventurous streak too. Explore the varied adventure sports that you can experience around town like go-karting, air safari, skating in Saket's indoor skating park or power paragliding in Gurgaon. These adventurous activities are sure to keep you entertained!
50. An Afternoon Affair With Art
An afternoon spent at the National Gallery of Modern Art is a must. It will provide a glimpse into contemporary Indian art and if you plan ahead, you might be able to catch some cool exhibitions that are regularly held at the gallery.
That's an exhaustive list, we know. But this is only the tip of the iceberg and Delhi has so much more. How many have you ticked off your list?!