Vizag
5 Brilliant & Cosy Sea View Restaurants In Vizag Where You Can Dine Next To Waves
There's something so calming about the view of the sea. Each wave sweeps us into a place of bliss. We feel romantic, we feel peaceful and most of all, we feel happy simply staring at the sea. All this gets even better with a glass of wine, your partner or family celebrating an occasion and delectable food. So to bring more oomph to all your celebrations, we bring to you this carefully selected list of restaurants that serve delicious food with the most gratifying view.
1. Shack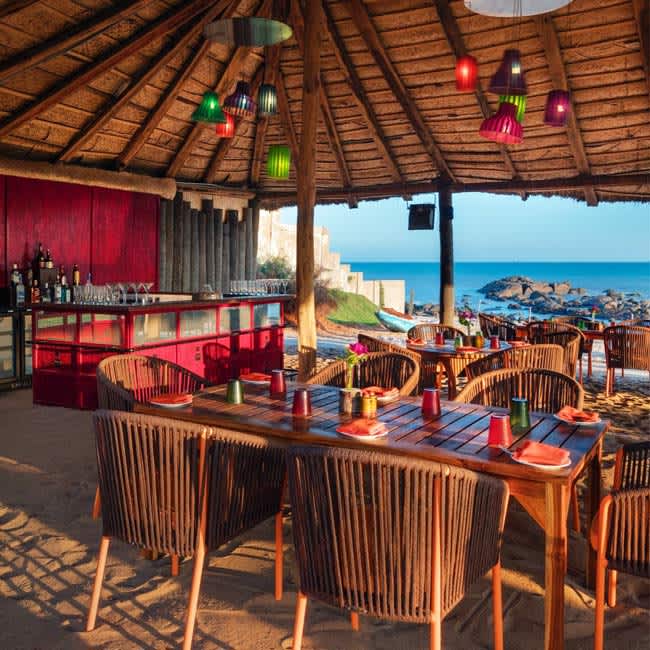 When the Shack opened, it was touted to be a driver for the Goa-fication of Vizag as the former is popular for similar food and drink shacks present on the beach. But thankfully Vizag did not become the next Goa and retained its sea-town charm by restricting more shacks making this one a truly unique eatery in the city. Located within the Park Hotel, the Shack serves great Moroccan and Seafood with dreamy pints of cold beer, right on the beach. 
Where | Shack - The Park, Beach Road, Pedda Waltair, Lawsons Bay
Timings | 6 AM - 11 PM
Call Them | +918913045678
Meal For Two | Rs 1,500
2. Infinity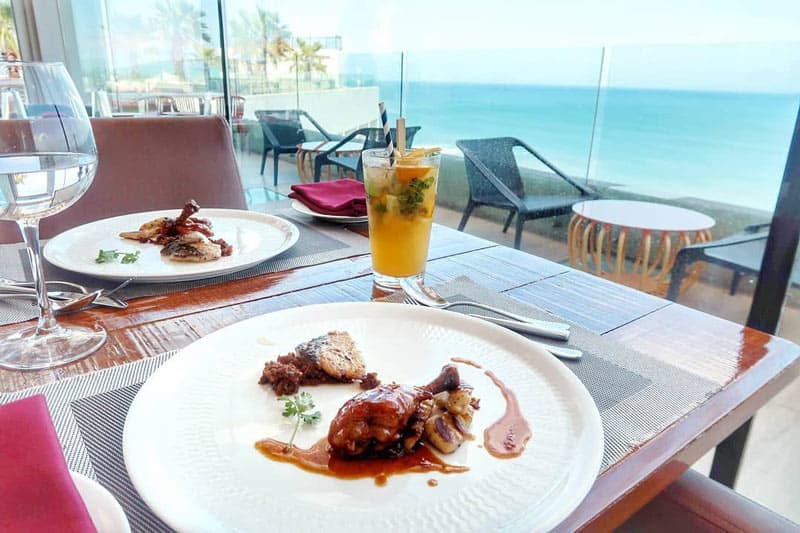 Picture Credits: itsafarnama
Barbeque, Grill, Beer, Rooftops and Sea Views - looks like our Saturday night is going to be absolutely lit at Infinity. If you love eating sizzlers while leaning over glass railings to catch a  glimpse of a gorgeous orange sun setting into the sea waves, then look no further than Novotel's precious resto-bar Infinity. 
Where | Infinity - Hotel Novotel, Beach Road, Maharani Peta
Timings | 12:30 PM - 3:30 PM ; 7:30 PM - 11:30 PM
Call Them | +91 8912 822 222
Meal For Two | Rs 2,000
3. Percolator Coffee House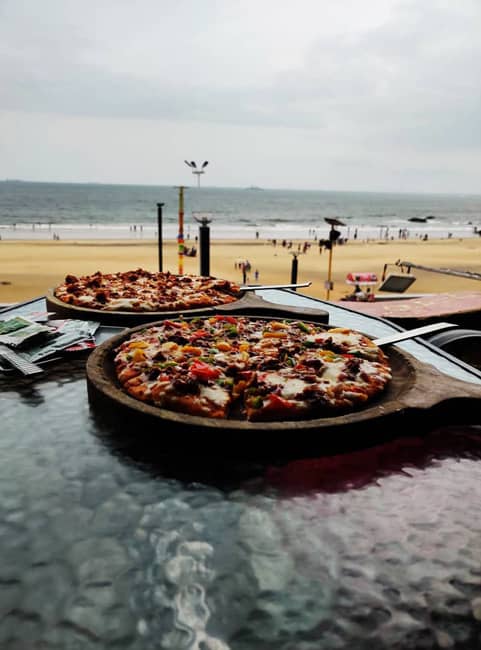 Picture Credits: fee.lwords
Coffee, biryani and ice cream - three things that perhaps we could literally gorge on all the time in life, ain't this true? To make that ice cream a fabulous Sunday, have it at Percolator, a relaxed place with the best ambience located near the sea for a dreamy view of the water. A true local favourite for all Vizag residents, this is perhaps the best cafe in the city and serves all cafe food such as pizza, burgers, fries, chilli vegetables and more.
Where | Percolator Coffee House - RK Beach, Maharani Peta
Timings | 10:30 AM – 1 AM
Call Them | +91 8916 666 123
Meal For Two | Rs 500
4. Lawson's Lounge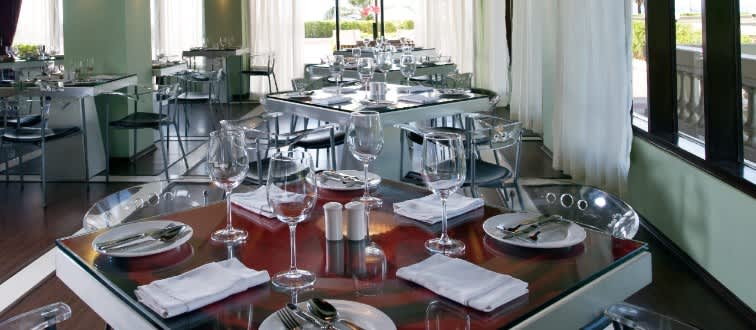 Romantic dinner date, high-class business meeting, club hang outs and relaxed celebratory parties - all apt reasons to visit Taj Gateway's stunning Lawson's Lounge. A restaurant-cum-bar-cum-lounge, this is an eatery with the warmest ambience and its very own sea deck. So grab some scrumptious finger food, a glass of bubbles, head on to that deck and clink to the perfect sunset. 
Where | Lawson's Lounge - The Gateway Hotel, Beach Road
Timings | 11 AM - 11 PM
Call Them | +91 8916 623 670
Meal For Two | Rs 1,500
5. Welcom Cafe Oceanic 
ITC is already a pioneer in the catering industry so it's no surprise that the buffet at Welcome Cafe Oceanic is known as the 'Rolls Royce of Buffets' in Vizag. An all-day lounge restaurant located with the pool in its backdrop, this place has the prettiest view of the sea. The restaurant is very prettily decorated, has the most courteous staff and the best Asian food in the city. When in Vizag, make sure you definitely visit this fab place for tantalizing flavours and delish cuisines. 
Where | Welcom Cafe Oceanic - WelcomHotel Grand Bay, Beach Road, Jagadamba Junction
Timings | 7 AM - 12 AM
Call Them | +91 8916 600 101
Meal For Two | Rs 1,500
Next time you're in the mood for a special, out-of-the-world dinner, make sure to hit up these places for a hearty meal and some Cake By The Ocean *wink wink*.