Varanasi
7 Best Places To Enjoy A Hearty & Delicious Breakfast In Varanasi
Whether you're looking to gorge on aloo-pooris, aloo-kachoris, lassis and jalebis early in the morning or comfort food like eggs and pancakes, Varanasi has it all and so we've curated a list of the best spots where you can grab a hearty breakfast in the city. Chomp away!
1. Vishwanath Gali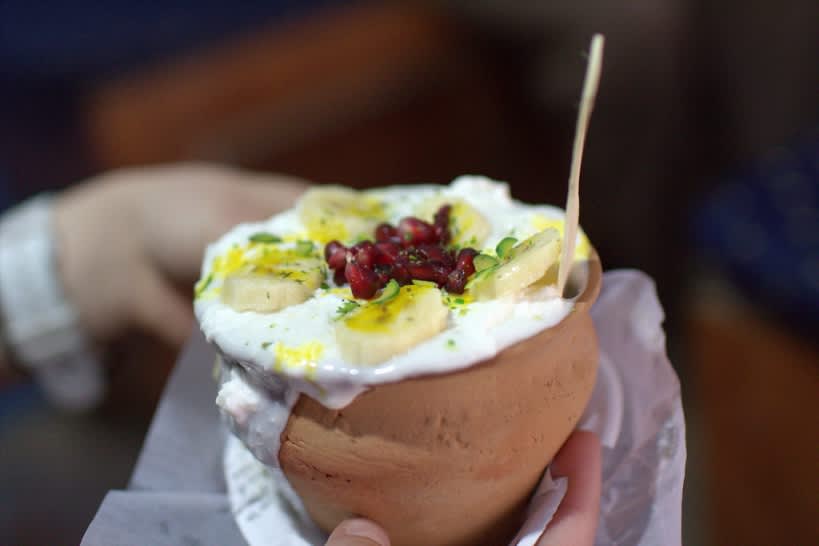 Besides being a top shopping destination, Vishwanath Gali is pretty well known for its amazing street food and a traditional breakfast, which is freshly fried Pooris or Kachori with Aloo Ki Sabzi. The famous Blue Lassi shop serving 95 kinds of lassi is also a part of this Gali. To end your breakfast you can indulge in hot and crispy Jalebis or Mallaiyo served here. 
Location | Vishwanath Gali, Lahori Tola
Meal For Two | Approx. Rs 200
2. The Palate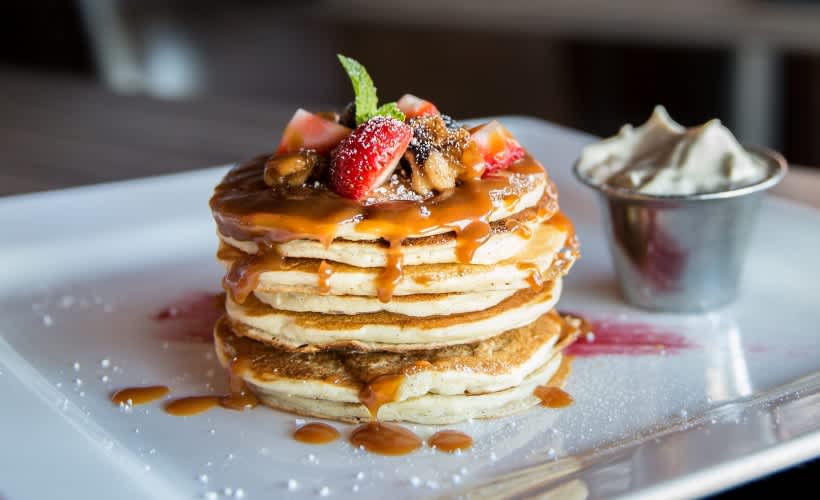 If a luxurious breakfast buffet is what you're after, head to The Palate at Ramada Plaza. They offer a variety of cuisines like Indian, Asian, Continental and Italian. The staff is warm and courteous and makes your breakfast a memorable one. The variety offered in both their `a la carte and buffet menu is pretty remarkable! Breakfast timings are from 7 AM to 10:30 AM.
Location | Ramada Plaza JHV, The Mall, Cantonment, Nadesar
Meal For Two | Approx. Rs 1400 
Check Out Their Website | http://www.ramadajhvvns.com/drink-dine/the-palate-world-cuisine-restaurant/
3. Varanasi Cafe And Bakery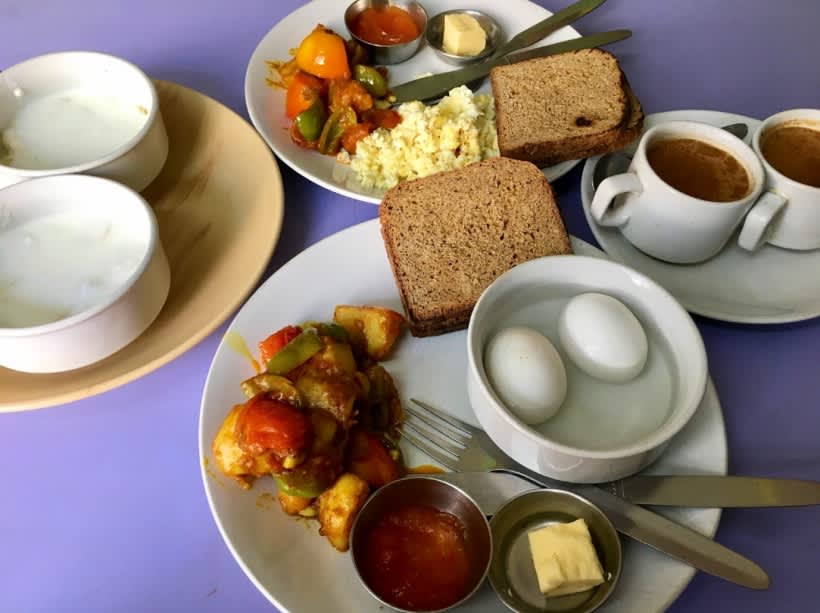 Picture Credits: Xiaonan Yu
A family run business, Varanasi Cafe And Bakery is a cute little rooftop cafe which is well known for their home made bread and jams which to be honest, makes up for a great breakfast. Besides Indian cuisine they also serve Italian, Continental and European food. With a great view of the Ganga, an extensive menu to choose from and a warm welcoming staff, it's a must visit!
Location | D3/75 Meer Ghat (Next to Ganpati and Alka Guest House)
Meal For Two | Approx. Rs 500
Check Out Their FB Page | https://www.facebook.com/Varanasi-Cafe-Bakery-Restaurant-108739126458983/
4. Bread Of Life Bakery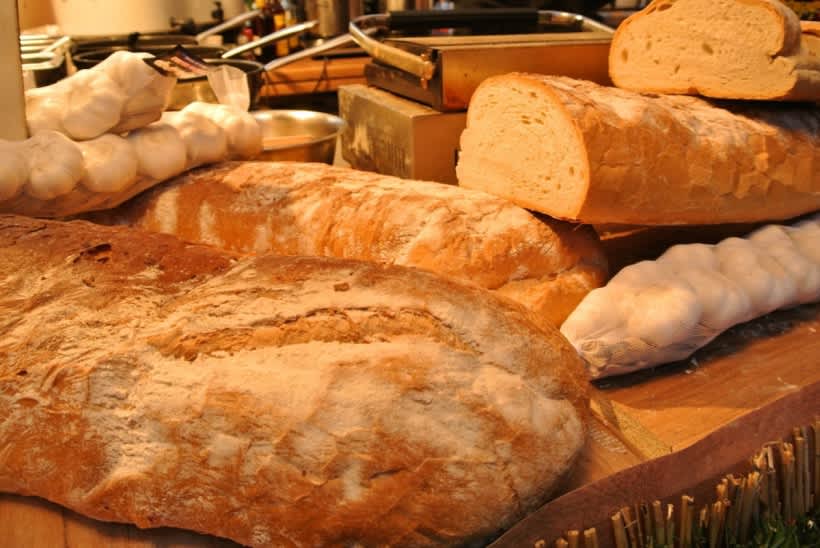 Located behind Shivala Ghat, Bread Of Life Bakery is run by James and Monika Hetherington and the proceeds from this bakery and art gallery goes to various charities. The breakfast here is lip smacking especially their pancakes, coffee and chocolate chip cookies. The authenticity of the western cuisine served here is what attracts tourists at this spot and makes it one of the best eateries in Varanasi.
Location | B-3/322, Shivala, Near Agrawal Radio, Sigra
Meal For Two | Approx. Rs 600
5. Bana Lassi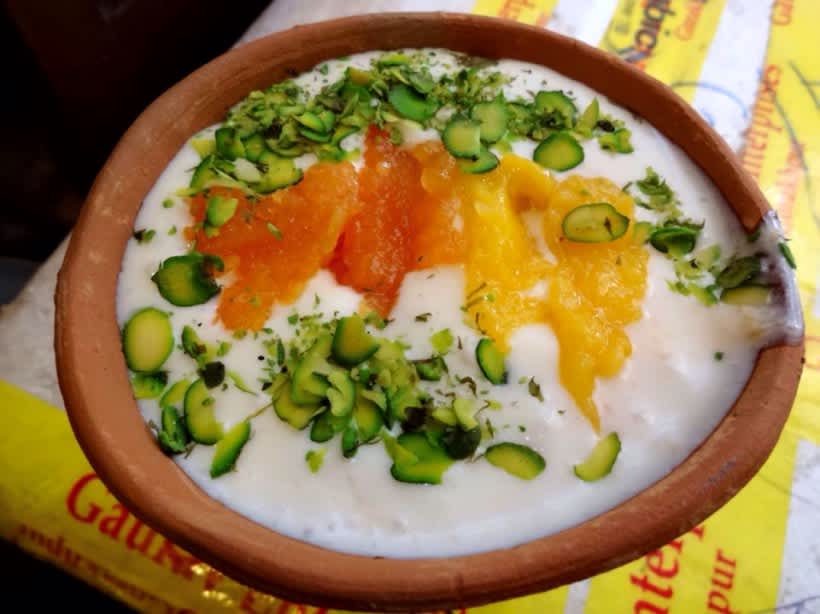 Bana Lassi is a beautifully decorated haunt that serves delectable Lassi, shakes and tea for you to enjoy along with your breakfast. Chocolate Banana Lassi and Pineapple Coconut Lassi should be on your must have list when here! So, head to Bana Lassi the next time you're in Varanasi!
Location | D. 19/30-B, Bangali Tola, Dashashwamedh Road 
Meal For Two | Approx. Rs 200
Check Out Their FB Page | https://www.facebook.com/sonashopvns/
6. Niyati Cafe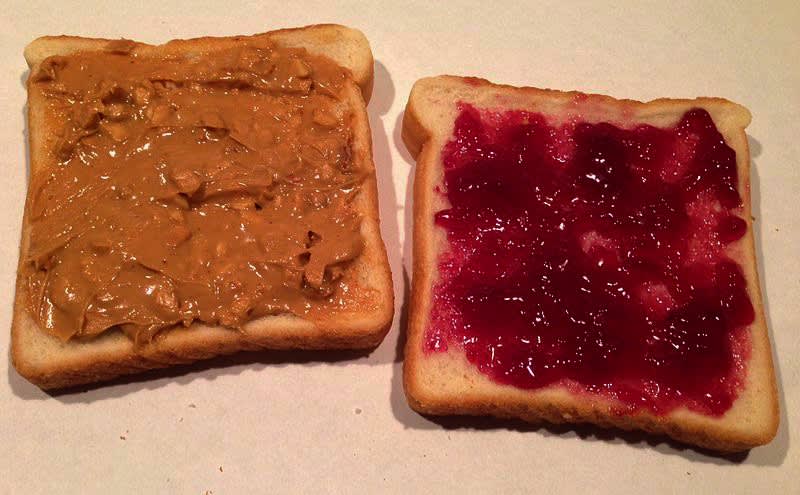 Niyati Cafe is small restaurant located in the narrow lanes of Maan Mandir. The fact that the owner himself does the cooking results in great food making this place an amazing spot to enjoy the first meal of the day. The breakfast menu consists of a variety of toasts like baked beans on toasts, peanut butter toast, sandwiches, banana & milk porridge and muesli etc.
Location | D 15/5, Manmandir, Dashashwamedh Ghat 
Meal For Two | Approx. Rs 450
7. Pappu Chai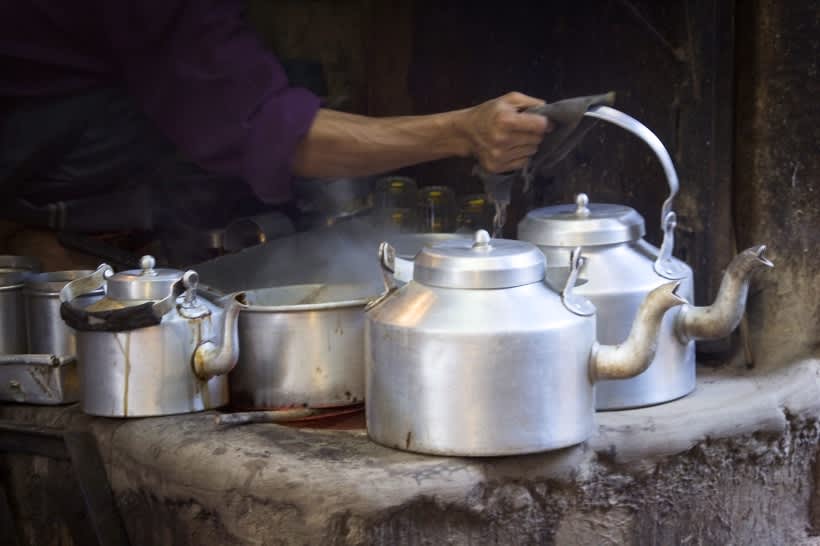 Pappu Chai Stall is a well known name in Varanasi. The tea served here is not only made by an unconventional method but its taste is pretty remarkable making it a must try place in Varanasi. The stall has been going strong for 80 years now and is run by Manoj who like his father and grandfather loves to serve tea. Head to Pappu Chai Stall for the most amazing morning tea to keep you going throughout the day!
Location | Assi Lanka Road
Meal For Two | Approx. Rs 30
Kickstart your mornings in Varanasi at these amazing breakfast spots!