Varanasi
10 Fascinating Things You CANNOT Leave Varanasi Without Doing!
Varanasi is a culmination of many things. Religion, traditions, culture, history and spiritualism makes up for the most part of it. Things one can experience in this city are rarely experienced in any other part of the world. The busy streets, the beautiful ghats and the peaceful temples all offer a different experience so we've made a list of things you shouldn't miss out on experiencing when in the city!
1. Attend The Blissful Evening Ganga Aarti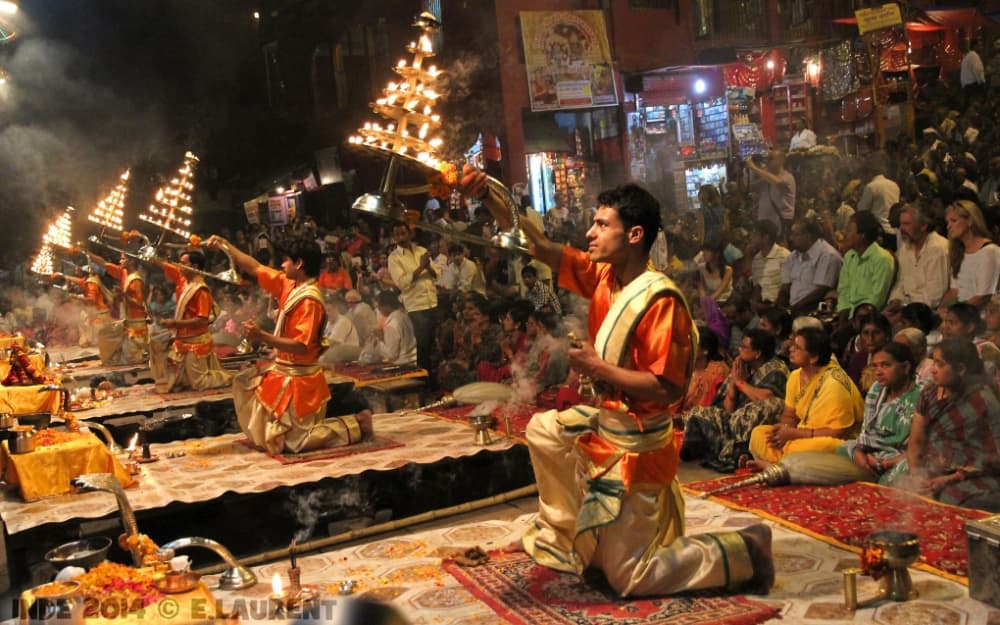 The Ganga aarti which occurs daily at the Dashashwamedh ghat is a mesmerizing ritual which should definitely be witnessed by everybody at least once in a lifetime. The aarti is carried out by priests who handle huge oil lamps while chanting mantras filling the air with aromas from flowers and oils. You can witness it either from a boat or from the ghat but be sure to get there before sunset for the best spot as the aarti starts at around 6:45 PM.
Location | Dashashwamedh Ghat Rd, Ghats Of Varanasi, Godowlia
2. Take A Dip In The Ganga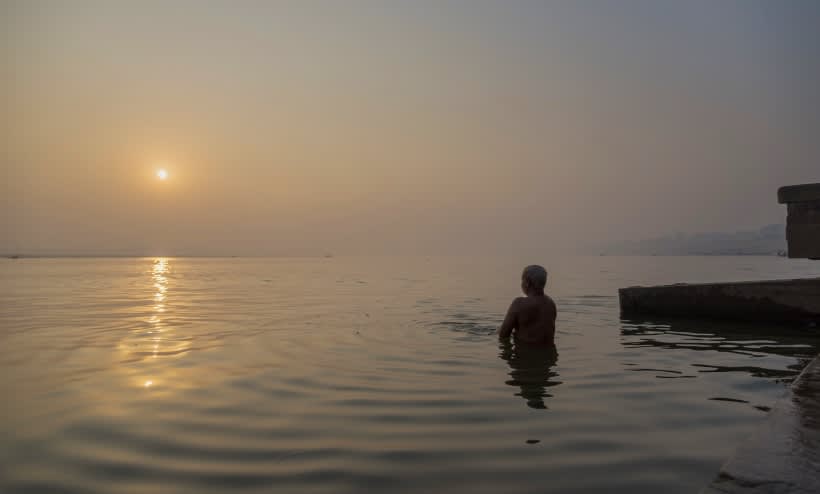 The Ganga is the most sacred river of the Hindus and has many legends associated with it. It's believed that a dip in the waters can rid you of your sins and can help achieve salvation. Bathing at specific ghats and places can cure physical ailments too!
Location | Dashashwamedh Ghat, Assi Ghat, Panchganga Ghat
3. An Early Morning Boat Ride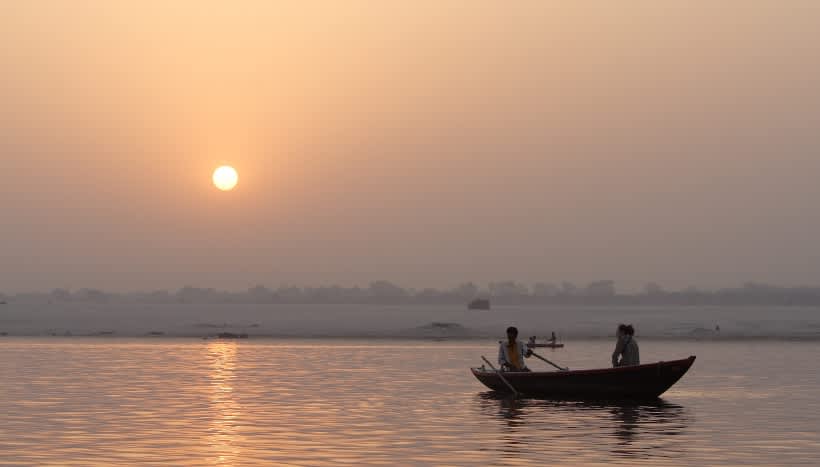 If we were asked to describe one of the most surreal sights in Varanasi, it would definitely be of a sunrise on the horizons of the Ganga. The best way to witness this is through an early morning boat ride. These rides usually start at the famous Assi ghat and row through the various ghats along the whole city. Take it from us, you don't wanna miss out on this experience!
Location | Assi Ghat, Tulsi Ghat
4. Visit Varanasi During A Festival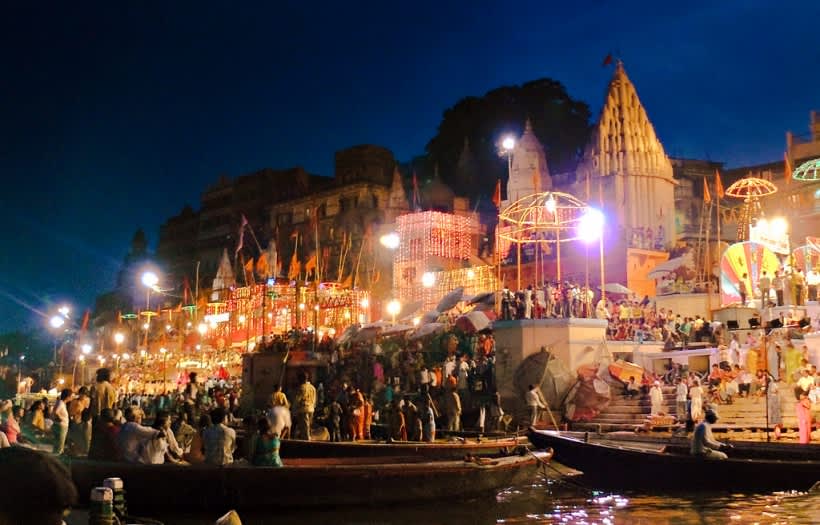 Varanasi is known as the cultural and traditional capital of our country and so festivals are celebrated beautifully in this city. Besides the usual festivals, Varanasi has a number of Ganga related festival like Ganga Mahotsav, Buddha Mahotsav, Bhurva Mangal, Nakattaya, Dev Diwali and many more. Solar and lunar eclipses, full moons and various other occasions are celebrated in Varanasi like a festival. So the next time you plan a trip to Varanasi do it around a festival to witness the city at its best!
5. Get Lost In The Snaking Alleys Of The City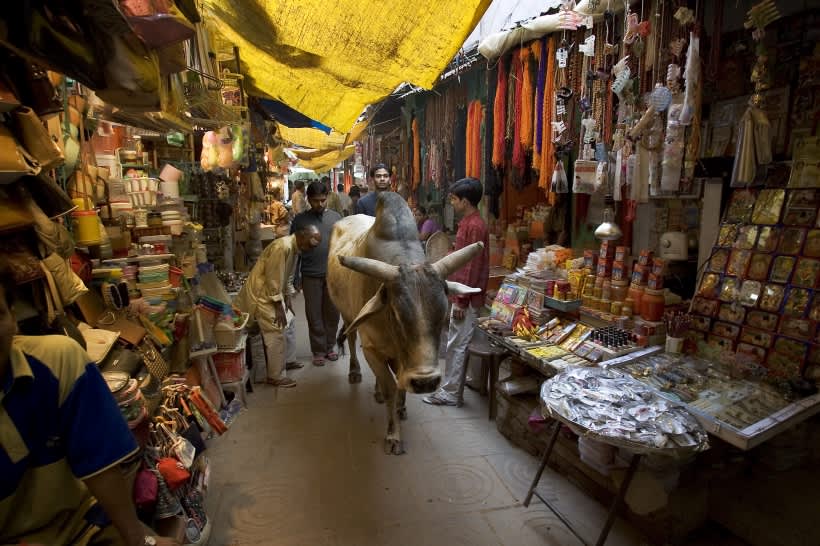 Varanasi is an old city and most of it is composed of narrow streets or galliyans which lead to ghats or main roads. While some of these streets are surrounded by temples and markets, some of them are quite secluded. But you should definitely explore one of these, experience the locality with all the people & street animals crowding these alleys! It might be exhausting but it will definitely be memorable.
6. Take A Stroll Around The Malviya Bridge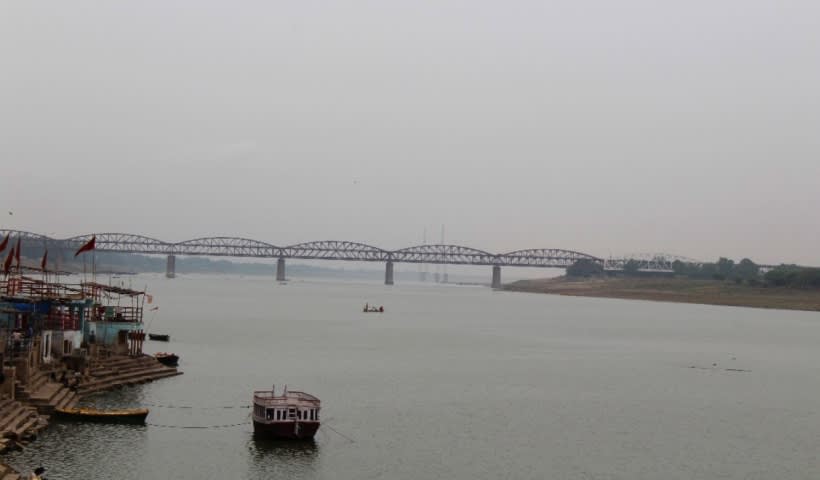 Picture Credits: Ankit Pandey
If you've ever read Rudyard Kipling's 'The Bridge-Builders', then you would have definitely heard of this bridge which is also referred to as the Kashi Bridge or Dufferin Bridge. It's a beautifully constructed double decker bridge where the lower deck is a railway track while a road is placed on its upper deck which stretches across the whole width of the Ganga! A trip to this bridge is a must for its amazing view.
7. Indulge In Lots Of Street Food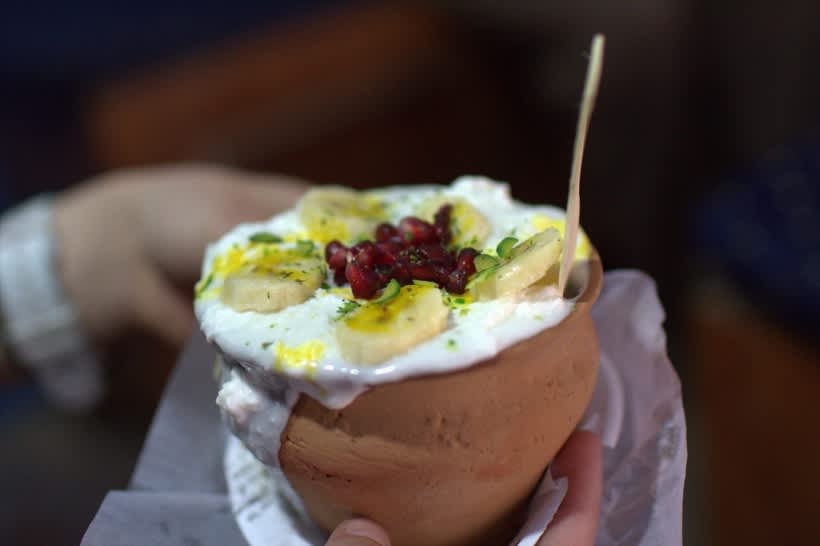 Varanasi is well known for its lip-smacking street food such as chaats, kachoris, lassis, jalebis and much more. A trip here is incomplete without trying its street food located in various markets. You can indulge in a hearty breakfast of aloo-kachori and mallaiyo and then enjoy a day long chaat and lassi feast and last but not the least end your day with a famous Banarsi Paan. 
8. Visit A Burning Ghat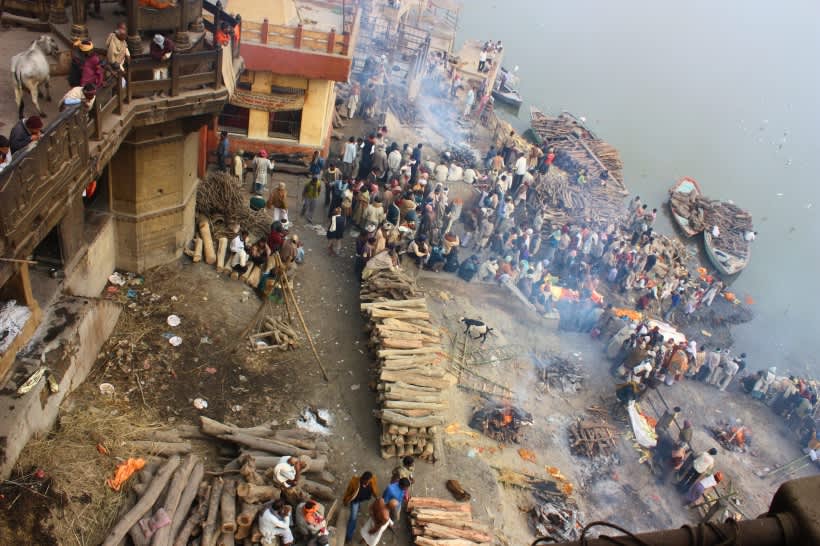 Life and death exist in close proximity in the city of Varanasi. It's believed that if one dies in this city and is cremated here, they achieve salvation from the cycle of life and birth. Manikarnika Ghat is where thousands of bodies are cremated every day and night and watching the ceremony is an experience in itself.
9. Spend A Day At The Weaver's Village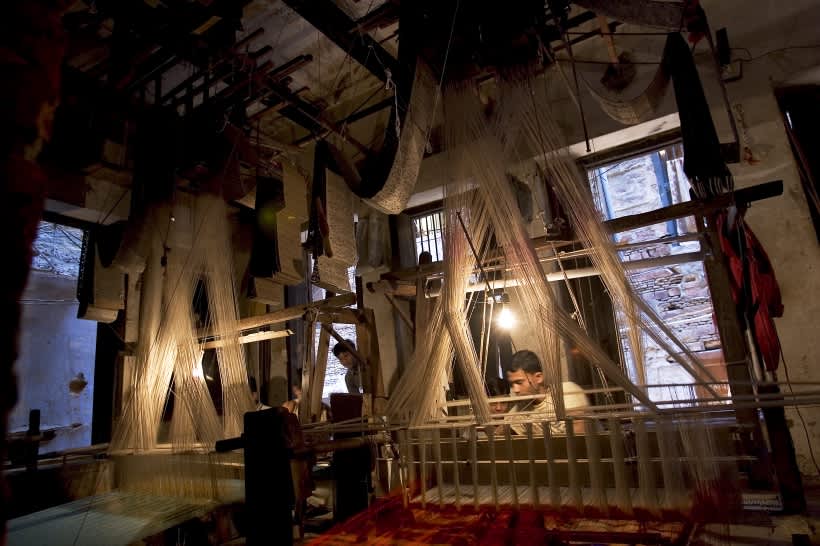 Who hasn't heard of fine Banarasi silk sarees that are known for their silver and gold brocade work and exquisite embroidery. They are pretty world famous and seeing the art through your own eyes is an experience in itself. Sarai Mohana is the original name for weaver's village. The products at this village are extremely unique and distinct and can even take up to 6 months to be made. 
10. Take On A Tour Of Sarnath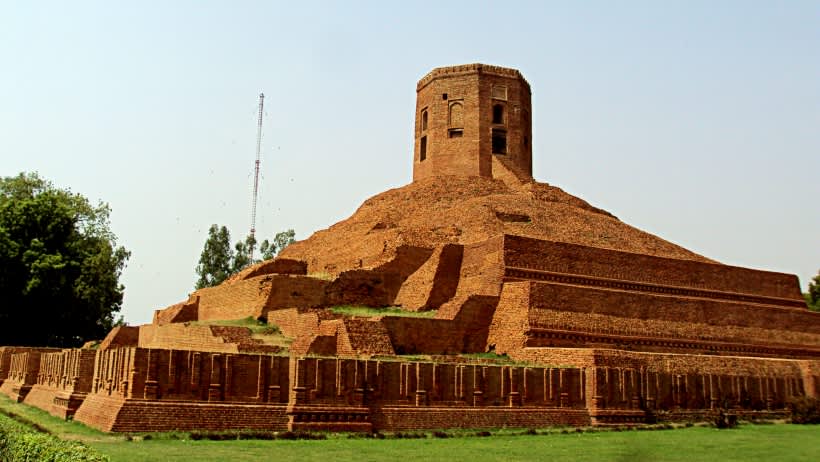 Sarnath is the site where Lord Buddha first taught the meaning of Dharma after his enlightenment. Located 12 Kms away from Varanasi, Sarnath is also famous for the ancient relics found here like the Dhamekh Stupa and the Ashoka Pillar. Besides this, there is also a Tibetan monastery and a museum here exhibiting most of the statues found at this archaeological site. Take it from us, you will definitely enjoy this peaceful site away from the ever bustling city of Varanasi!
Don't miss out on these experiences in Varanasi because they are hard to come by!