Live, Love And Eat At These 6 Most Romantic Lakeside Restaurants In Udaipur
Here for a honeymoon with bae and want to go out on a romantic dinner date? We know you've been asking locals and scrolling through Google all day long. Stop doing that and have a look our curated list of the most romantic restaurants in Udaipur which will give you and your SO an experience to remember! 
1. RaasLeela At Pichola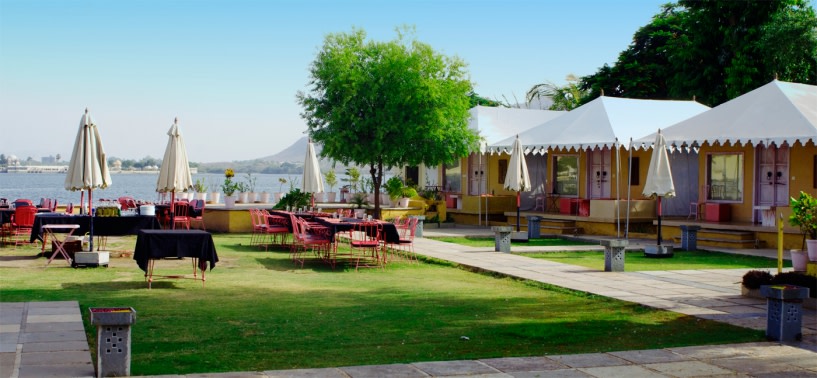 If you're looking to chill out with bae while keeping it light on your pocket, RaasLeela might do wonders for you. The ambience is amazing and so is the view of the lake from the restaurant. Brownies, Mava Naan, Vegetable Noodles, Chicken Tariwala, Laal Maans and Fish Fingers are some of the most popular dishes here. So, do yourself a favour, find this hidden gem and make it your date spot!
Meal For Two | Rs 750
Where | Soni Ji Ki Bari, Adjoining The Leela Kempinski, Pichola
Check Out Their FB Page |  https://www.facebook.com/RaasLeelaUdaipur/
2. Ambrai At Amet Haveli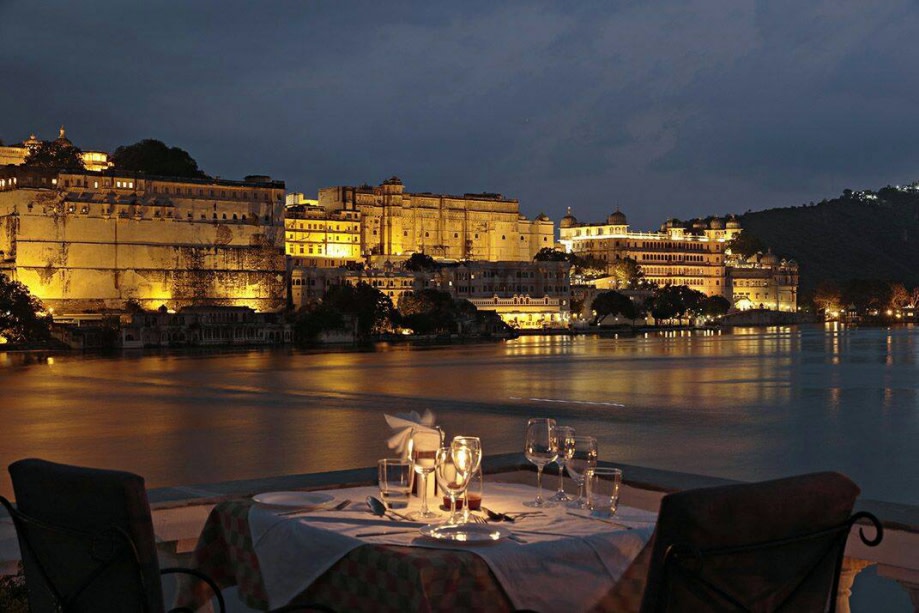 Ambrai has one of the most breathtaking views of the city and is best suited for a candle-lit night with your partner! The menu is vast and you'll find both Indian as well as international dishes on offer. If you wish to indulge in the cultural Rajasthani flavours, choose the 'Mewari' menu which includes delicacies like Laal Maans, Murgh Tikka & Gatte Ki Sabzi. Book the lake-side table in advance as it always gets snapped up!
Meal For Two | Rs 1,700
Where | Amet Haveli, Ambamata Scheme - A Road, Outside Chand Pole, Naga Nagri, Pichola
Check Out Their FB Page | https://www.facebook.com/Ambrai-652151838174465/ 
3. Upré By 1559 AD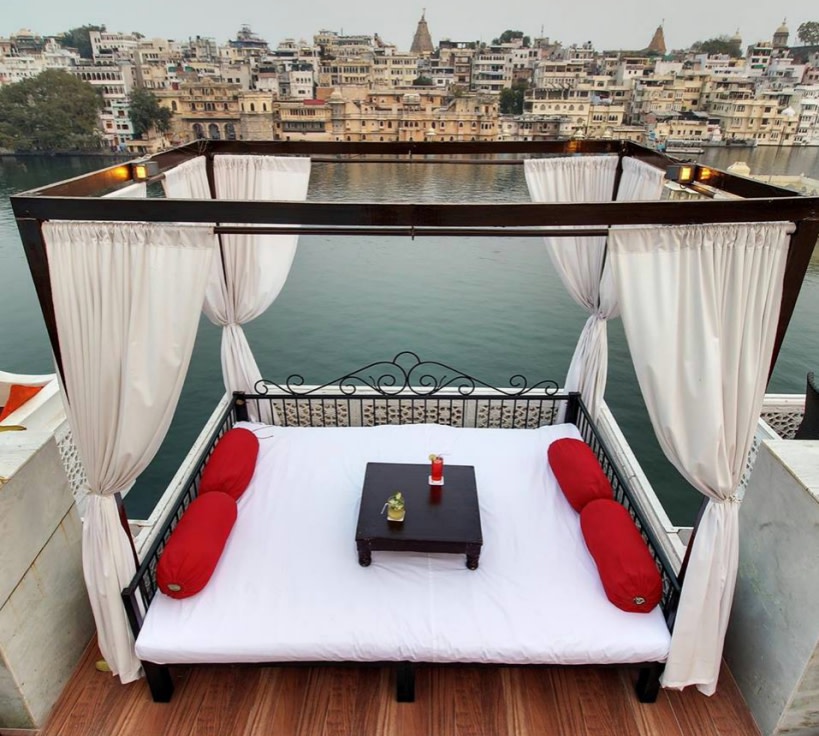 If you're looking to have some homely Indian food with your partner on a windy and pleasant night, Upré by 1559 AD is the place for you. You might face difficulty in reaching here as the way to the terrace is a bit narrow. But once you're here, the food you'll be served will be worth the trouble. Laal Maans, Veg Kebab Platter, Seekh Kabab and Malai Tikka are the most popular dishes offered here. You must visit this place at night, the view is spectacular!
Meal For Two | Rs 1,900
Where | Lake Pichola Hotel, Outside Chandpole, Pichola
Check Out Their FB Page | https://www.facebook.com/Upr%C3%A9-by-1559-AD-159250597465854/ 
4. Aravalli Lakeview At Radisson Blu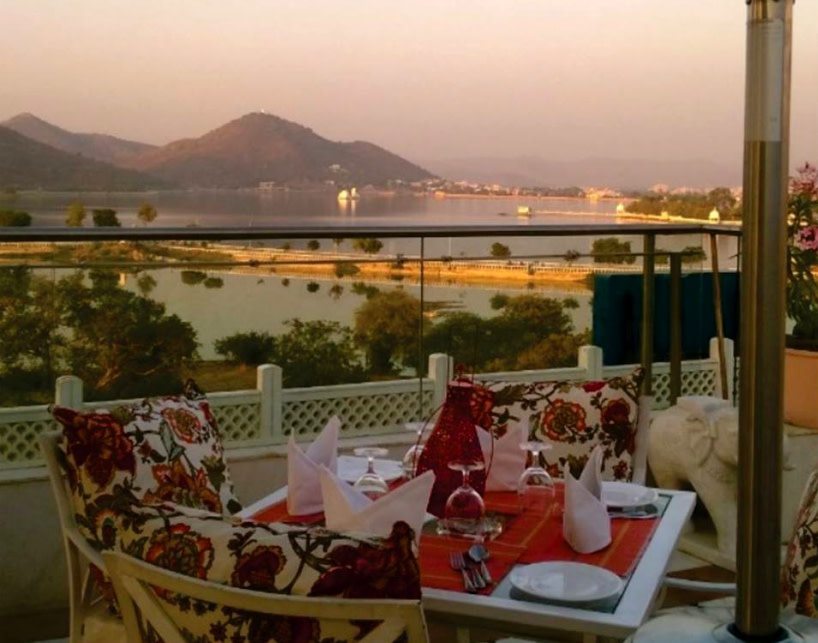 If you're near Fateh Sagar and are looking for a place to spend some quality time with your better half, then Aravalli Lakeview will fulfil all your needs. The elegant architecture and delicious food of this place will blow your mind and will surely leave you and bae awestruck. Their Lamb Burger is possibly the best burger one can find in the city. It's a great escape from the hustle and bustle going on in the city, so make sure to pop in for a break!
Meal For Two | Rs 2,500
Where | B-1, Opp Aravali, Hospital Rd, Ambamata, Fateh Sagar
Check Out Their FB Page | https://www.facebook.com/aravalilakeview/ 
5. Tribute Restaurant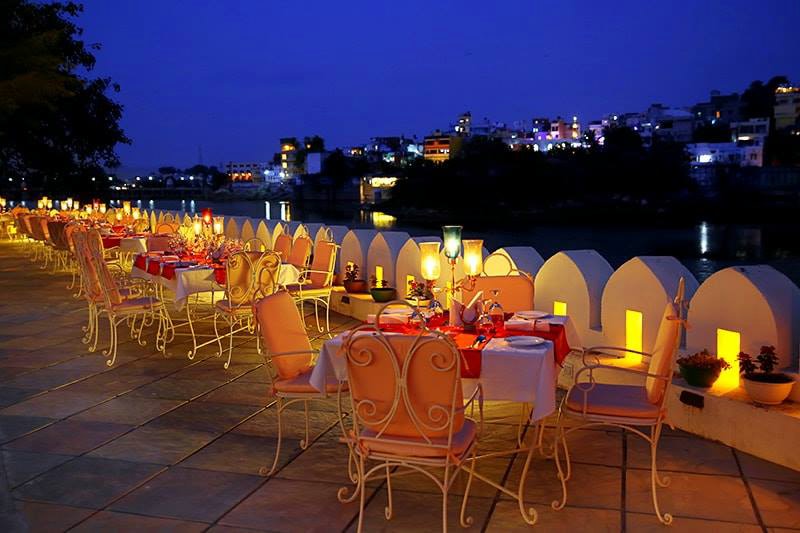 Another place where you can go for lunch/dinner with your partner is Tribute! The restaurant comes with an indoor as well as outdoor seating area. Manchurian, Tomato Soup, Gatta Curry, Laal Maans, Paneer Tikka Masala, Pasta and Dal Fry are some of the specialities of the restaurant. So head to this restaurant to enjoy top-quality Rajasthani food accompanied by a glass of beer, in a relaxed and welcoming environment!
Meal For Two | Rs 1,500
Where | 89-B, Monica Complex, Ambamata Temple Road, Fateh Sagar
Check Out Their FB Page | https://www.facebook.com/TributeRestaurant/ 
6. Charcoal By Carlsson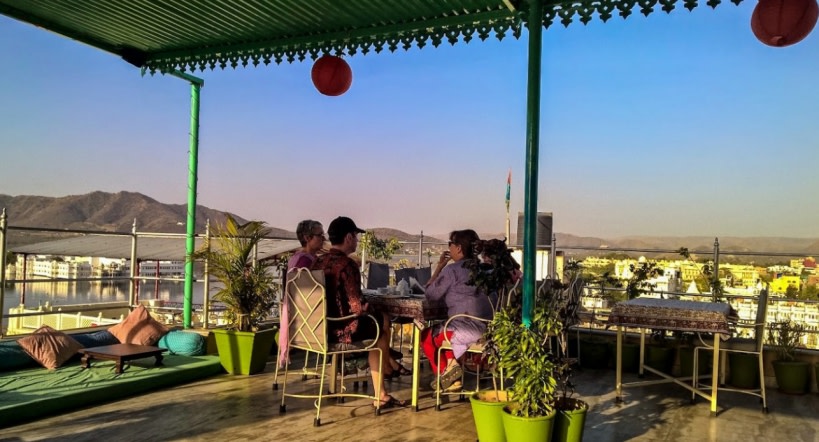 If you want take your partner on  cozy candle-lit dinner, this is the place to be. The traditional cushioned seats add to the romantic ambience of the place and the dim lights coupled with slow background music will transport you to another land. This restaurant deserves a 5 star rating as it's equally good in terms of food, location as well as hospitality. Thus, it's little wonder this place is a home away from home for many tourists!
Meal For Two | Rs 1,000
Where | 12, Lal Ghat, Behind Jagdish Temple, Chandpole
Check Out Their FB Page | https://www.facebook.com/charcoalpb/ 
There you go - we just gave you the only list you'll ever need. Enjoy your dinner date, love birds!