The historical city of Udaipur is known for its palaces and forts all over the world. In fact, the most beautiful and royal ones in India are found here. While you're here, we don't want you to miss out on the best ones the city is blessed with. And so here's a list of the 8 best forts and palaces in and around Udaipur. Check it out!
1. Kumbhalgarh Fort In Rajsamand District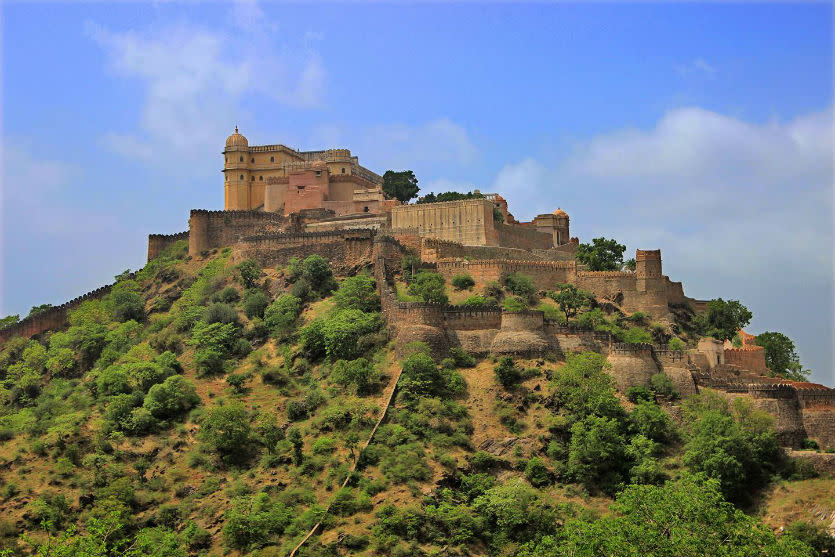 Ever wondered which is the second largest wall in the world after The Great Wall of China? Well, you may want to pay a visit to the Kumbhalgarh Fort in Rajsamand to find out the answer! The walls of the fort extend to an astonishing length of 36 kms, which is why it's found a place in international records. With 360 temples and numerous palaces and gardens inside the fort, this one's a must-visit!
Timings | 9 AM - 5 PM 
Cost Of A Ticket | Rs 10 (Indians) & Rs 100 (Foreigners)
Check Out Their FB Page | https://www.facebook.com/KumbhalgarhfortRajsthan
2. Chittorgarh Fort Near Udaipur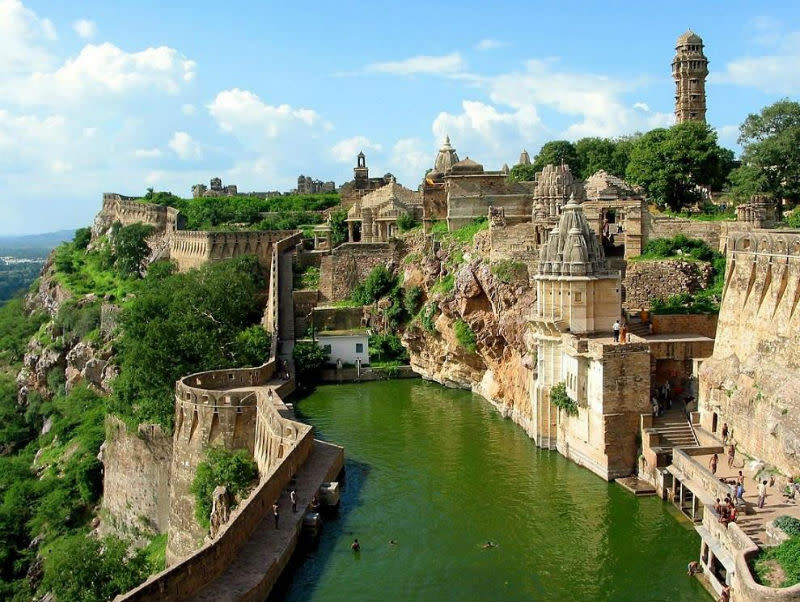 Also known as the 'Pride of Rajasthan State', this is the largest and the most famous fort in India. It's located in Chittorgarh which is placed at a distance of 112 kms from Udaipur. The most convenient way to reach Chittorgarh Fort is by hiring a taxi or taking a bus from Udaipur. Vijay Stambh (Tower of Victory) and Kirti Stambh (Tower of Fame) are the two major attractions of the fort. You must visit the fort in the evening for an enthralling experience of the light and sound show.
Timings (Light & Sound Show) | 7 PM Onwards
Cost Of A Ticket | Rs 50 (Adults) & Rs 25 (Children)
Check Out Their FB Page | https://www.facebook.com/chittorgarhfort/ 
3. City Palace On Pichola Lake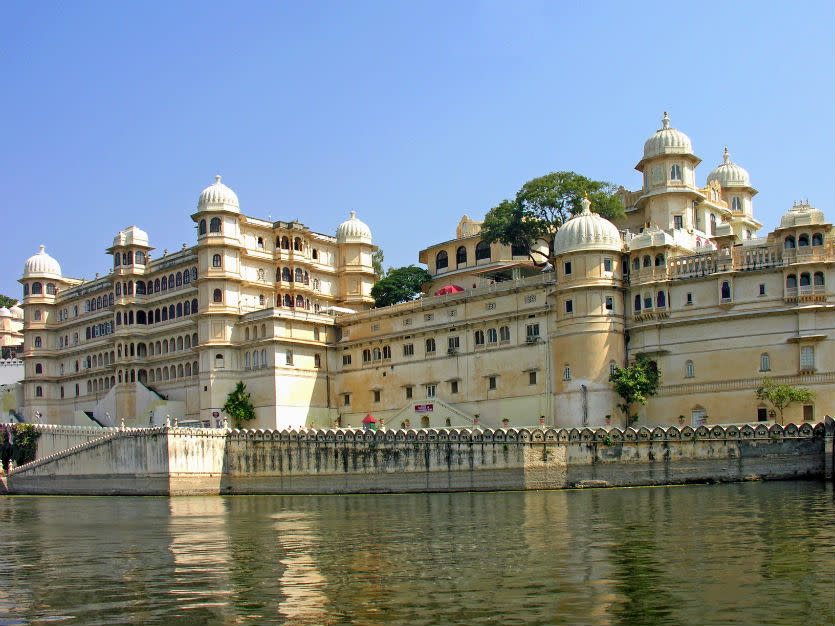 Known as Rajasthan's largest palace complex, this immemorial architectural beauty was built in an ostentatious style by Maharana Udai Singh II in 1553.  This magnificent palace located on Pichola Lake gives a splendid view of the Lake Palace, Jag Mandir, Jagdish Temple, Monsoon Palace and Neemach Mata temple, all of which are just a walk away *WIN WIN*. You can simply take a bus, taxi or a tonga from the city to reach the palace. Come visit! 
Timings | 9:30 AM - 5:30 PM
Cost Of A Ticket | Rs 30 (Adults) & Rs 15 (Children)
4. Bagore-Ki-Haveli At Gangaur Ghat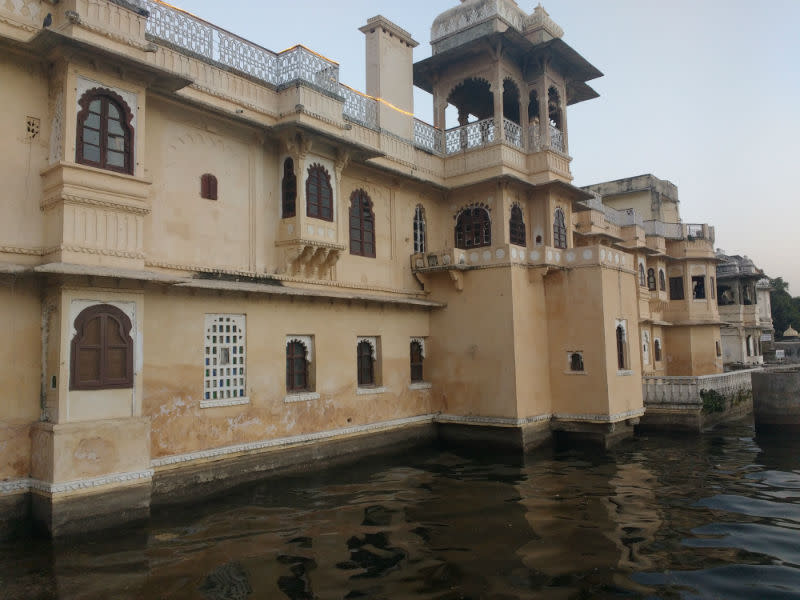 Head to Bagore-ki-Haveli to enjoy a blissful cultural evening of musical dance shows, magic shows and puppet dances inspired by Rajasthani culture, all in just one hour, without even burning a hole in your pocket! The show celebrates festivals, weddings, birth of children and arrival of seasons, among others. It is the perfect place to explore the royal lifestyle of the Rajputs.  Do visit this place when in Udaipur, 'cause it's totally worth it!
Timings | 7 - 8 PM 
Cost Of A Ticket | Rs 60 (Indians) & Rs 100 (Foreigners)
5. The Monsoon Palace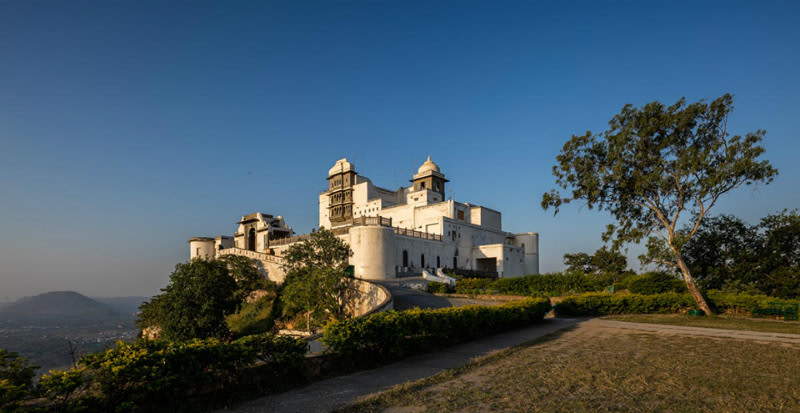 Formerly known as the Sajjangarh Palace, the Monsoon Palace is a hilltop residence that offers a spectacular view of palaces, lakes and the surrounding countryside. As the name suggests, this palace was built to watch the progress of the monsoon clouds. Located in the Aravalli Hills, the palace glows with a golden orange colour in the evening and proves to a perfect sunset gazing spot. Don't forget to visit the nearby Sajjangarh Wildlife Sanctuary!
Timings | 9 AM - 6 PM 
Cost Of A Ticket | Rs 10 (Indians) & Rs 80 (Foreigners)
6. Jag Mandir On Pichola Lake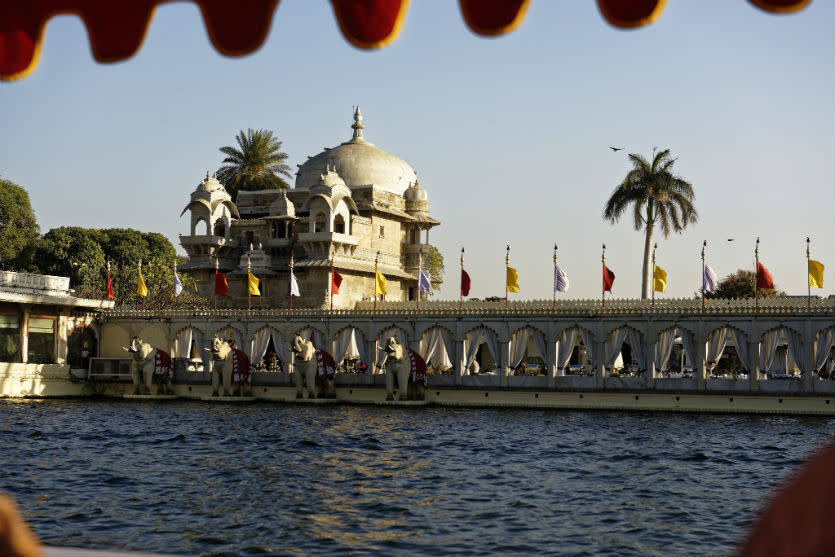 Popularly known as the 'Lake Garden Palace', this palace is undeniably the most resplendent sights one can find on Pichola Lake. Built on an island, this palace was used by royal families as a summer resort and pleasure palace for hosting parties. The Gul Mahal, Garden Courtyard, Bara Patharon ka Mahal, Zenana Mahal and Kunwar Pada ka Mahal are the must see attractions inside the palace. Don't forget to stop by the Darikhana Restaurant for a memorable dining experience as well!
Timings | 10 AM - 6 PM
Entry & Boat Ride Ticket | Rs 325 (Adults) and Rs 165 (Children)
7. Fateh Prakash Palace At The City Palace Complex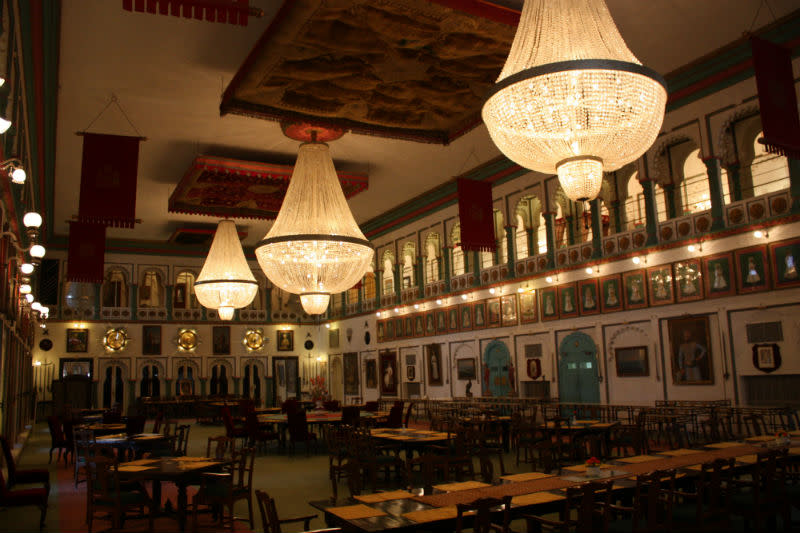 This majestic palace is located on the eastern shore of Lake Pichola and must be visited if one wants to experience the rich and vibrant culture of Rajasthan. The palace houses the most rare collection of paintings, portraits, royal artefacts and crystals. It attracts thousands of tourists every day as it's known to offer the best traditional Marwari hospitality in all of Udaipur. You must visit the Durbar Hall inside the palace - it's too beautiful to miss!
Timings | Open 24 Hours
Entry | Free 
8. The Taj Lake Palace At Pichola Lake
Possibly one of the grandest and the most romantic hotels in the world, this stupendous property was built in 1746 as the pleasure palace of Maharana Jagat Singh II. Sounds regal, eh? Well, we assure you that every corner of this beauty absolutely is just that. Touted as a floating vision in marble, each of the 66 rooms and 17 suites here is designed to capture contrasting moods and stunning views day and night! If you wish to feel like royalty with a dream-like experience, check in right away!
Timings | Open 24 Hours
Entry | Free
Check Out Their FB Page | https://www.facebook.com/TajLakePalace1746/ 
So, that's all for now, history lovers! Remember, there's more to Udaipur that just these forts and palaces. You must explore every nook and corner of the city before you head home. Happy exploring!