Udaipur
8 Awesome Pocket Friendly Restaurants Serving Great Meals For Backpackers In Udaipur
If your budget is stretched a little too thin, and you wanna grab a quick bite without burning a hole in your pockets, then we've got your backs! We've helpfully gone and hunted down a comprehensive and curated list of 8 great eateries in Udaipur that not only offer stellar grub and good service - but are also damn affordable - read on!
1. Millets Of Mewar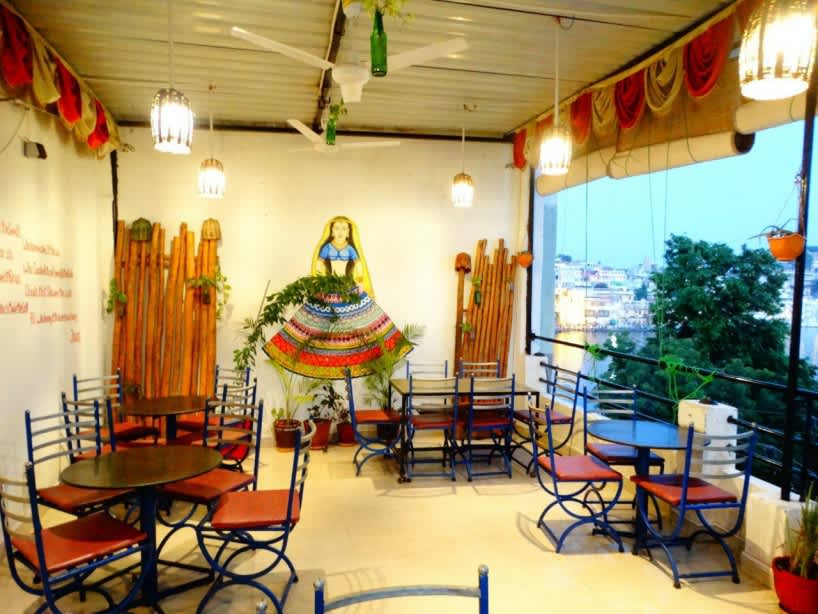 If you're looking for a pocket friendly restaurant that offers good food and gives a splendid view of Lake Pichola, Millets of Mewar is the right place for you. An interesting fact about this restaurant is that they prepare all their meals from millets. Though their menu is not overly expansive, but they serve some deliciously amazing food. Do try their Masala Omelette and pancakes when you land up here!
Meal For Two | Rs 600
Where | 16, Bhim Parmeshwar Marg, Hanuman Ghat, Outside Chandpole, Pichola
Check Out Their FB Page | https://www.facebook.com/MilletsOfMewar/ 
2. Sun & Moon Restaurant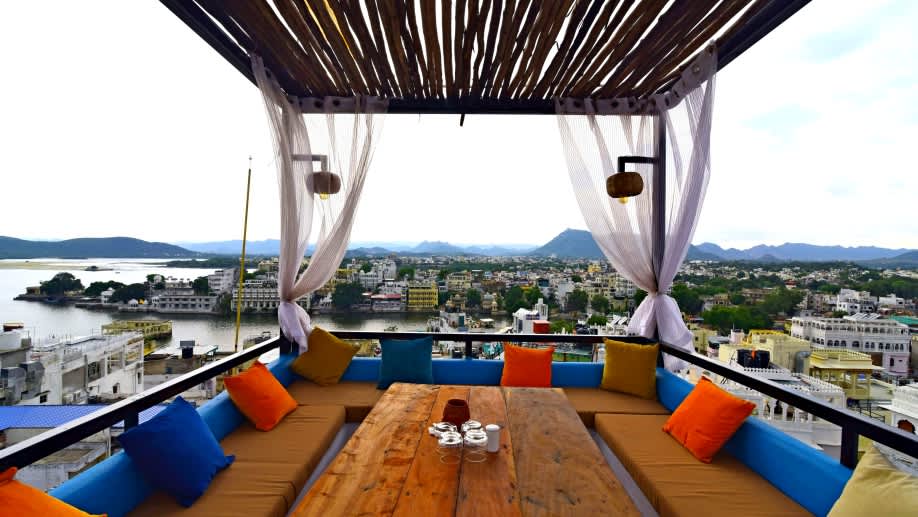 This fast food North Indian restaurant located between Jagdish Chowk and Bagore Ki Haveli claims to be the highest rooftop restaurant in Udaipur. Situated on the 5th floor, it gives the most scenic views of the lake. You'll find good quality food here at the most reasonable rates. Do try the Veg Biryani, Dal Tadka and Fish Tikka if you're planning on coming here!
Meal For Two | Rs 750
Where | Near Jagdish Temple, Gangaur Ghat, Chandpole
Check Out Their FB Page | https://www.facebook.com/Sunnmoonudaipur/
3. Cafe Edelweiss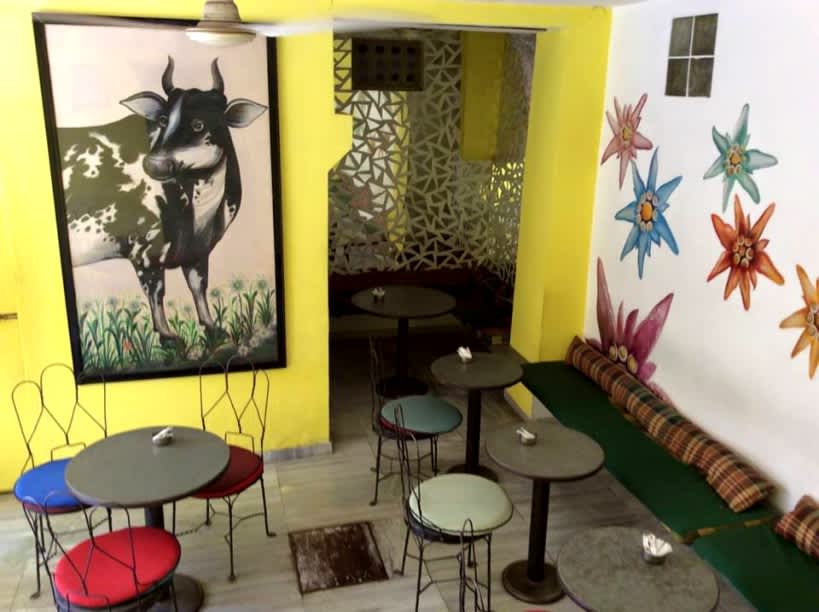 Are you an incorrigible sweet tooth? If yes, then you'd definitely want to grab a quick bite at this cute little bakery near Gangaur Ghat. Often patronized by tourists, this cafe sells Apple Crumble, Apple Pie, Cinnamon Roll, Brownie, Cappuccino and much more at super affordable prices. Gather your gang, drop your backpacks and have a hearty meal - at pocket-friendly prices!
Meal For Two | Rs 400
Where | 71, Gangaur Ghat, Chandpole
4. Cafera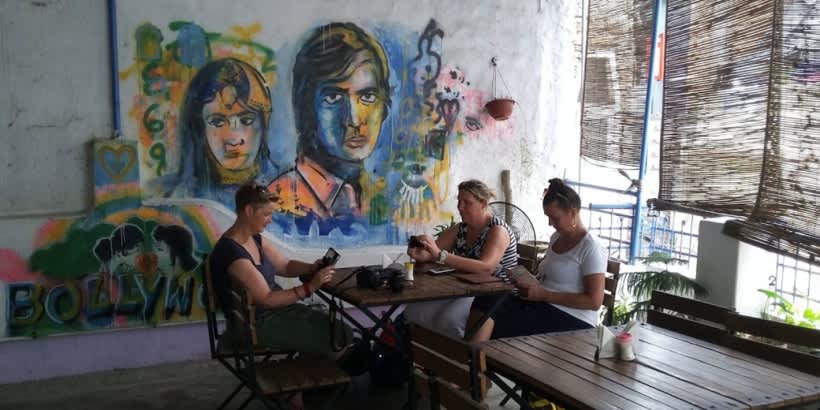 Picture Credits: Rob Wesel
Cafera, located in the lanes of Chandpole, is a full on filmy cafe devoted to our beloved & glitzy Bollywood. The place is filled with frames of Bollywood stars and famous dialogues of cult movies like DDLJ, Jodhaa Akbar, 3 Idiots - et al. We recommend you try some desi dishes like Aaloo Paratha, Masala Chai and Dal Fry to name a few. Make your way to Café Ra and unleash your inner Bollywood buff!
Meal For Two | Rs 350
Where | 3, Gangaur Ghat Road, Jagdish Chowk, Chandpole
Check Out Their FB Page | https://www.facebook.com/Cafera-bollyfood-cafe-restaurant-1513681525573295/ 
5. Cafe De Zostal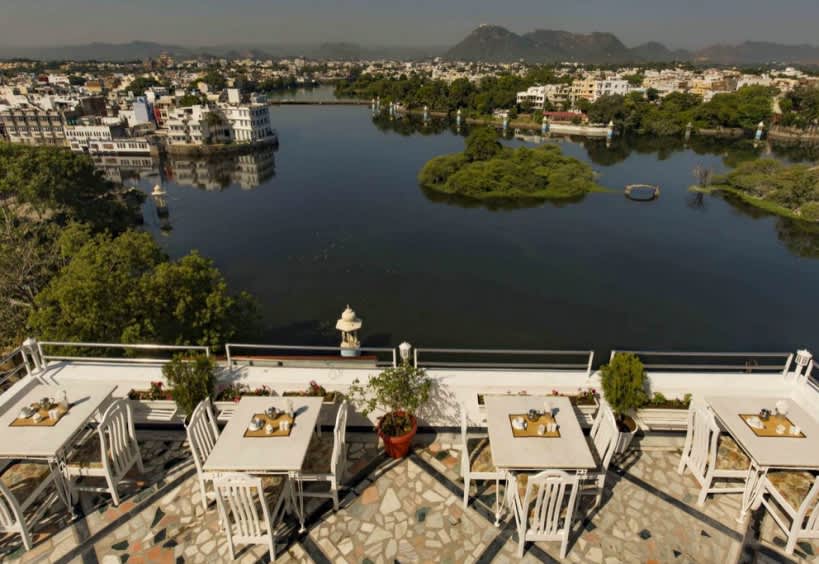 This rooftop restaurant is a part of Zostel Udaipur and serves tasty snacks and coffee at damn reasonable prices. You must try their Egg Cheese Sandwich and Malai Kofta - they are too good to miss! Visit the place during sunset for a memorable and beautiful experience. You will leave Cafe De Zostal with a happy tummy and not-too-light pockets! 
Meal For Two | Rs 700
Where | 25/26, New Ghat, Pichola
Check Out Their FB Page | https://www.facebook.com/Zostel/
6. Cafe Satori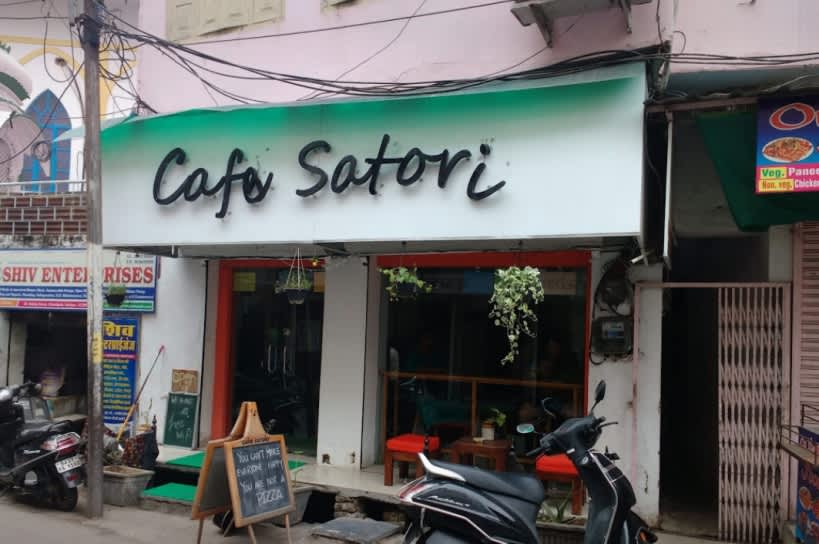 Picture Credits: Reema Nagarkoti
All the book and food lovers out there, this is your spot! This place offers a make-do library from where you can pick out a book while enjoying your meal. You can continue reading for hours and nobody will disturb you. If you wish to keep it light on your pocket while having quality food, Cafe Satori is your best bet!
Meal For Two | Rs 600
Where | 59, Gadiya Devra, Chandpole
Check Out Their FB Page | https://www.facebook.com/Cafe-Satori-758901047494228/ 
7. Savage Garden Restaurant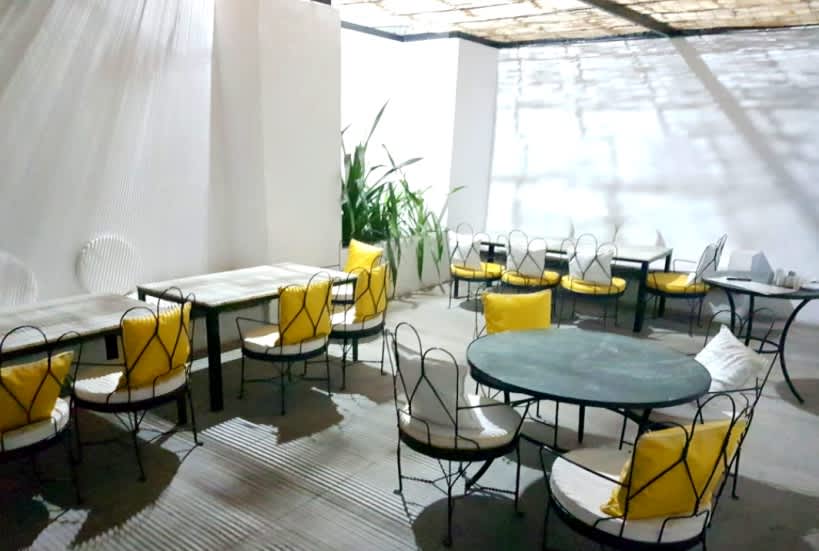 Picture Credits: Deepak Kashyap
This restaurant is part of a 250-year-old haveli with bowls of flowers, tables in alcoves and a pleasant courtyard. You will fall in love with the joint the moment you enter! It serves some amazingly fresh home cooked dishes like soup, pastas and more. Try the Ravioli with Lamb Ragu and the sweet-savoury Stuffed Chicken Breast with nuts, cheese and carrot rice. Happy binging!
Meal For Two | Rs 1,700
Where | 21, Chandpole
Check Out Their FB Page | https://www.facebook.com/savagegardenudaipur/ 
8. Peace Eye Bob Marley Cafe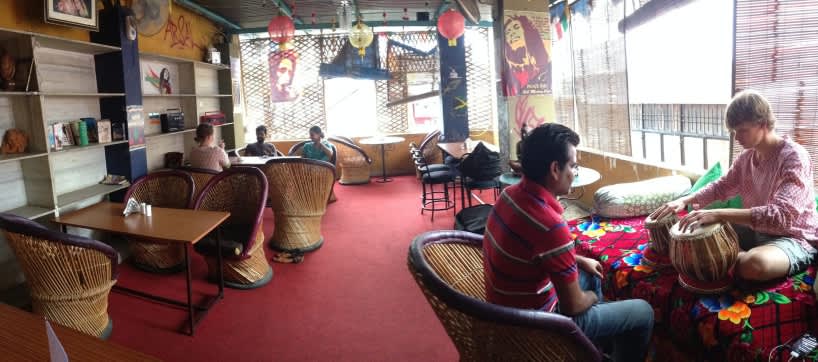 If you want to stop at a cute cafe just to have some refreshments, Peace Eye Bob Marley Cafe is the just the place to pop by at. Although Peace Eye Bob Marley Cafe has a limited menu, but each and every dish here on it is to-die-for. They serve freshly prepared, home cooked Asian as well as North Indian dishes. The service can sometimes be a bit slow but the delicious food more than makes up for it. Come on by!
Meal For Two | Rs 250
Where | 15, Bajrang Marg, Outside Chandpole
Check Out Their FB Page | https://www.facebook.com/PeaceEyeBobCafe/ 
Pick one (or all) and take your backpacker friends along too!