Udaipur
4 Awesome Things To Do In Udaipur That Do NOT Include Palaces & Lakes
1. Pay A Visit To The Vintage Car Museum
Picture Credits: Kishneel Kishore
Are you a sucker for all things vintage, royal and fancy? Then the  Vintage and Classic Car Museum in Udaipur is the place for you to go during your staycation in Udaipur! The museum exhibits the rarest and most superior collection collection of royal cars, jeeps, trucks and old horse drawn coaches which belonged to the Maharanas of Mewar both past and present.  Make sure to give this place a visit! Fair warning – You are not allowed to have access to the car or check its interior. 
Ticket Cost | Rs 250
Rent A Vintage Car | If you just can't resist the urge to driving one of these beauties, you can contact Sarthi Travels and Tours!
Location | Gulab Bagh Road
2. Experiencing A Hot Air Balloon Safari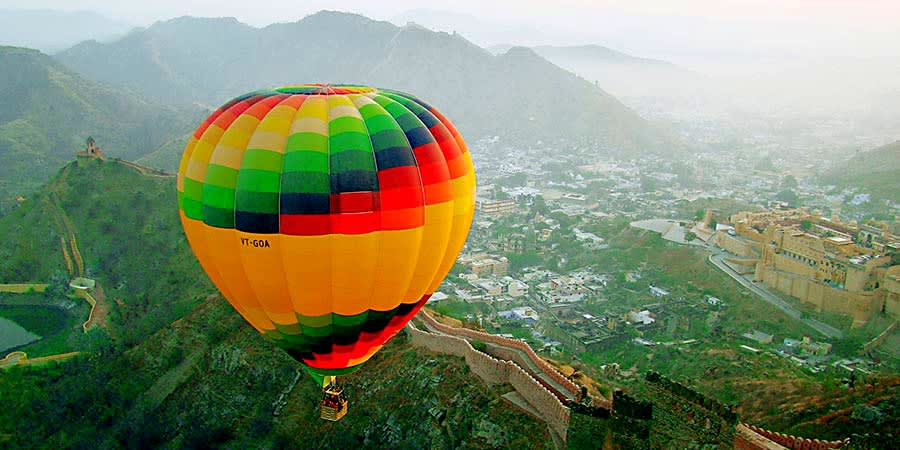 Picture Credits: rajasthandirect
If you wish to see the City of Lakes from a bird's eye view that spans all the highlights, a hot air balloon ride is highly recommended for you! The ride covers spectacular forts, monuments, palaces and lakes. It's a truly thrilling experience, one you should definitely go in for at least once!
Getting Ready | You don't have to leave your hotel, a vehicle will come to your place and pick you up. After reaching the spot, you can enjoy refreshments as you watch the balloons being inflated and prepared to fly. 
Taking Off | Before you can take off, a safety briefing would be conducted by your pilot. After a few short blasts from the burners, and you will soon up in the air - literally!
Gliding Through The Sky | Since there's always uncertainty as to where your air balloon will land because that is totally dependent on the wind direction; the pilot will fly the balloon low to the ground to offer you a sneak-peak into the hidden treasures of Udaipur and up high again to offer you a glimpse of the color and contour of the city.
Taking Off | The safari lasts for 60 minutes (approx) after which the vehicle drops you back to your place again. 
Book Online Here | http://www.skywaltz.com/destinations.html
3. A Ride On The Mewar Helicopter Service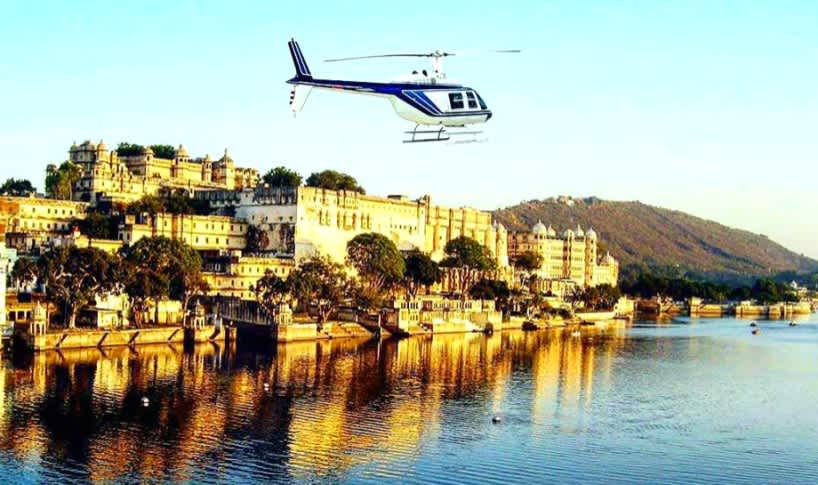 You might think that a helicopter ride would dig a hole in your pocket, but we've found a service for you which is cheap and takes the adventure quotient of your trip to another level. Mewar Helicopter Services gives you the option to choose from 3, 4 and 5 seater helicopters which are extremely safe and reliable and aim to provide you with superior comfort. 
There's also a two-way intercom which permits spontaneous communication with your pilot. The joyride begins from Lake Udaisagar and covers Udaipur city, Lake Pichola, Lake Palace and City Palace, Sajjangarh Palace, Lake Fateh Sagar and Nimach Mata Temple, finally ending at the helipad base.
Price | Indian - Rs 2,000 Onwards & Foreigner $60 Onwards
Book Online Here | http://www.mhsrides.com/site/contact
Location | 15, Sarang Marg, Garden Hotel Road, Near Vatika Inn
Check Out Their FB Page | https://www.facebook.com/mewarhelicopterservices/?ref=page_internal
4. Witnessing The Puppet Theatres Of Rajasthan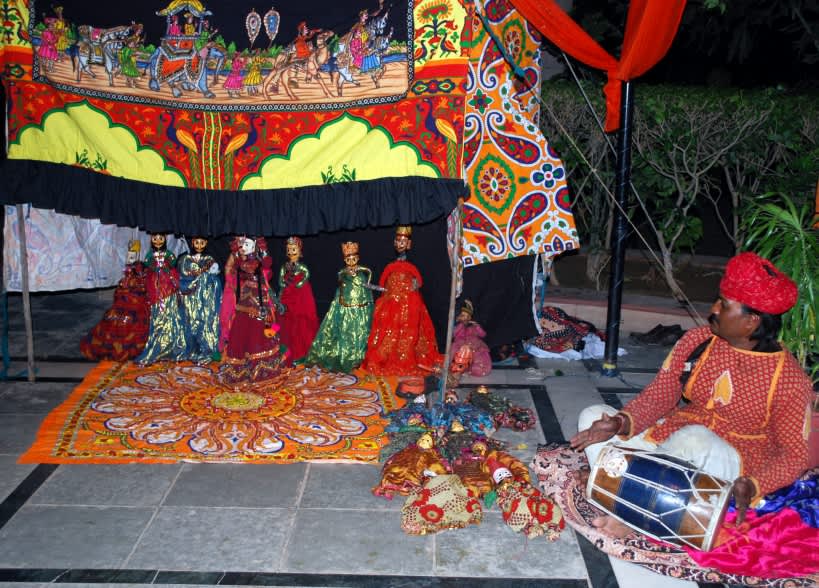 If you're fond of art and culture and have an immense love for puppet shows, then you should definitely visit Bharatiya Lok Kala Museum and Govind Puppet Theatre. Puppet shows are an integral part of Rajasthani culture and are conducted at various places in Rajasthan. 
This dying form of art is performed in such an innovative way that you would leave the place with a smile on your face. The puppet show is followed by a folk dance which in total costs Rs 80 at Bharatiya Lok Kala Museum. Tickets are available on the spot so there is no need to book in advance - come on by!
Bharatiya Lok Kala Museum
Tickets | Rs 30 For Indians & Rs 50 For Foreigners 
Timings | 10 AM - 6 PM
Location | Near Chetak Circle, Udaipur
Bagore Ki Haveli
Tickets | Rs 60 For Indians & Rs 100 For Foreigners
Timings | 7 PM - 8 PM 
Location | Ambapol, Picchola Lake, Udaipur
There you go - if adventure and thrill float your boat more than just mere palaces and lakes, we've just given you a list of cool stuff to do in Udaipur!