Srinagar
6 Best Places For An Absolutely Delicious Wazwan Feast In Srinagar
Picture Credits: Faisal H Bhat
Wazwan is the crowning glory of Kashmiri cuisine. It initially came into being only to make use of all parts of a sheep so basically, it can be considered as gourmet meal of leftovers! A lavish meal of, generally, 5-6 dishes placed atop a mound of rice in a Trami, it's highly recommended to all those who visit Kashmir. Here's where you can find the best Wazwan in Srinagar.
1. Ahdoos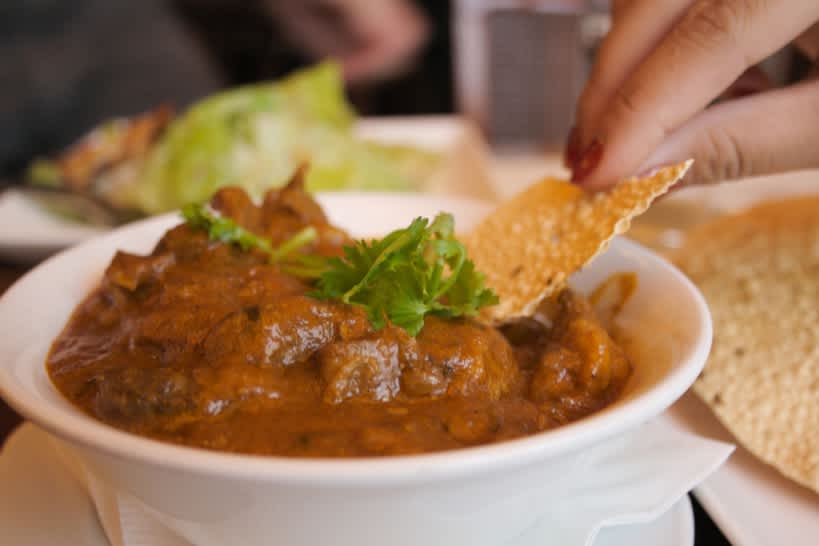 This legendary restaurant has been satiating rumbling bellies since decades, especially for their lavish wazwan. Their Tabak Maaz is to die for, the quintessential Rogan Josh is cooked to perfection and their Ghoshtab and Rista are showstoppers in their own right. Check out their in-house baked breads like Bakarkhani and Katlam; they're ambrosial.
Where | Residency Road, Regal Chowk
2. Mughal Darbar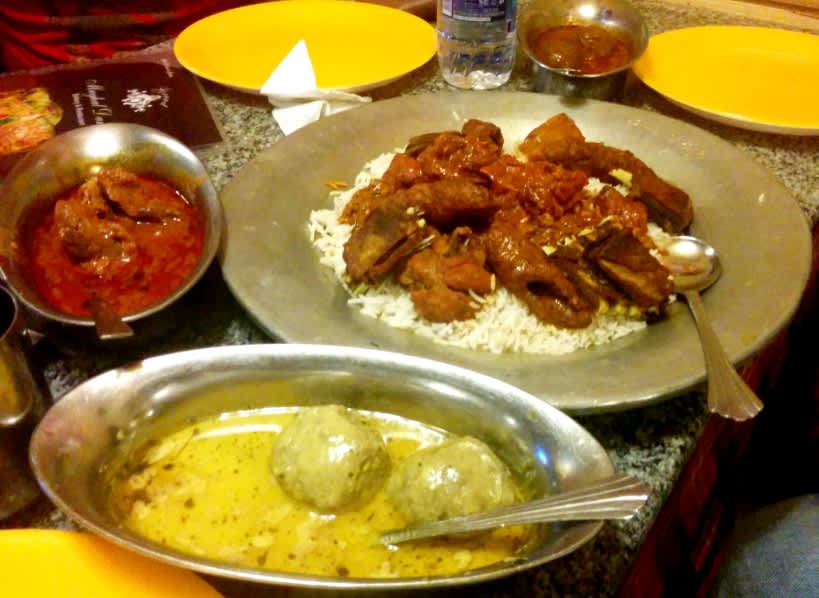 Another legend, Mughal Darbar's royal ambience sets the tone for what's to come on your table. Their juicy kebabs and soft paneer are a delight to the taste buds. Vegetarian dishes like Nadur Yakhni and Haakh are not to be missed as a part of their wazwan. Mop up some of that delicious Rista with a Naan and you'll know what nirvana feels like!
Where | Residency Road
3. Shamyana Restaurant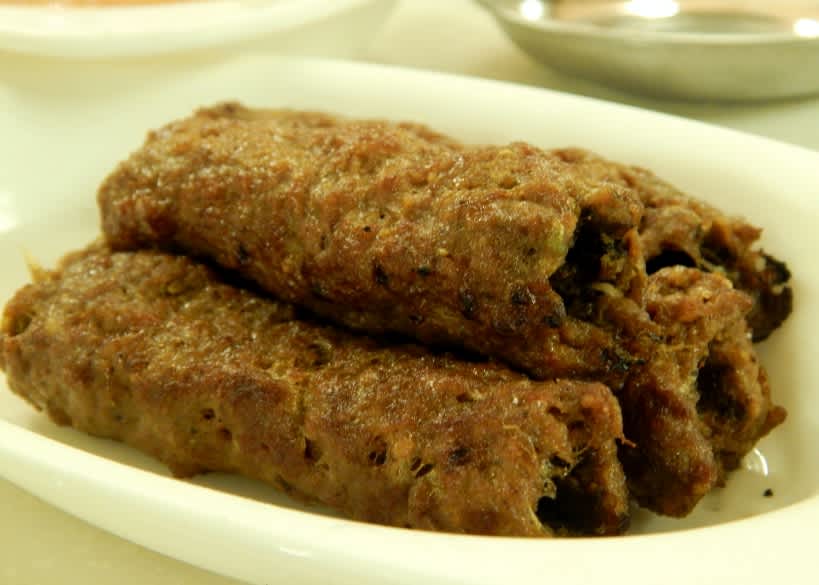 Close to the Dal Lake, this place serves up authentic wazwan. Though their Butter Chicken and Rogan Josh are highly recommended by the locals, try their Seekh Kebabs and Mutton Kanti to whet your appetite before the Trami arrives. The glorious meal is bound to be etched in your memory for a long time.
Where | Dal Gate, Boulevard Road
4. Grand Hotel and Restaurant
A simple family restaurant, their Tramis are easier on the stomach as compared to the above mentioned restaurants. Here, they are not as loaded as the ones served in other places. Their Dum Aloo and Rogan Josh are fiery and the yakhni is smooth. The delish Tabak Maaz will leave you asking for seconds.
Where | Residency Road
5. Bismillah Restaurant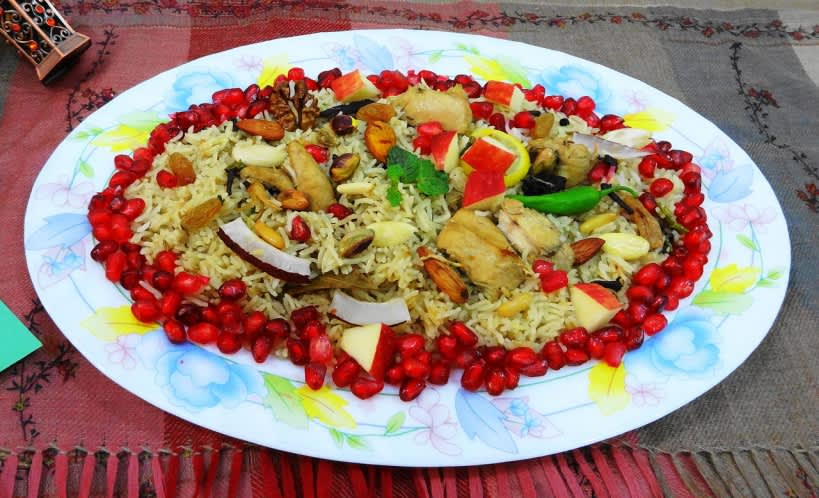 The restaurant is known for its Kashmiri Pulao which has a slight sweetness to it. It's prepared with a whole lot of dry fruits and spices like cloves and cardamom, and served with an amazing walnut chutney. It's something you should definitely order along with their delectable Trami.
Where | Jawahar Road
6. The Chinar
Imagine sitting in a well manicured garden amidst Chinar trees as you gorge on a sumptuous wazwan feast. That is what you get when you order a meal at The LaLit Grand Palace's restaurant- The Chinar. Though it is a multi cuisine restaurant, it's their wazwan preparations that steal the show, making even the locals come back for more.
Where | The LaLit Grand Palace, Gupkar Road
So who's up for a meaty affair?!