Train journeys are the best journeys. For a true traveller, it brings about a mesmerizing and challenging experience, embracing distinct landscapes and stirring the soul. The toy train, also known as the Kalka-Shimla rail is 96 kms long and with its curvy and steep pathways, it passes through plenty of tunnels across various heights.  
The Barog tunnel is the longest tunnel on the route and the view is just spectacular! The beautiful arched bridges add to the adventure of this journey along the mountains and you can cherish each and every moment as it does not go that fast. It has comfortable seats and you can find people of all ages traveling in the cutesy looking train.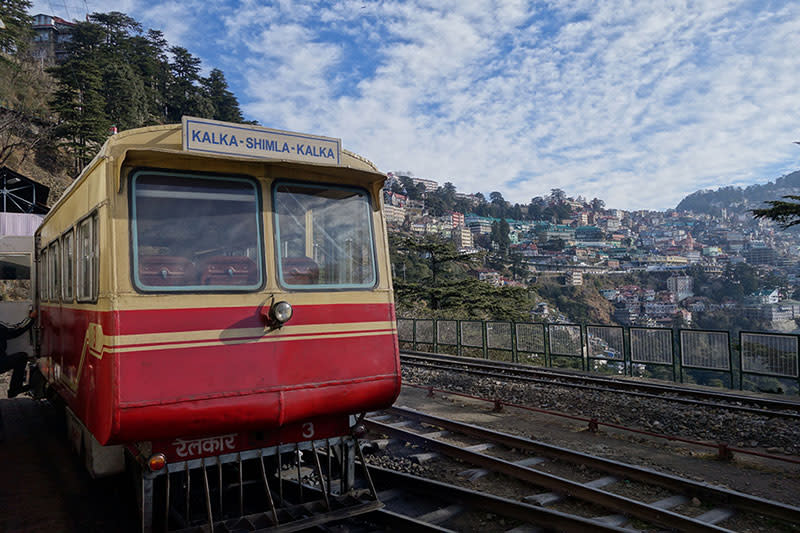 Picture Credits: Sanoop
Catch the train from Kalka but make sure to book your tickets in advance during the peak season. Also, ensure that it is a day journey so that the scenic beauty can be truly enjoyed.
So hop on to witness a unique connection with nature on this terrific expedition!