Shimla
A Blast From The Colonial Past! Relive History By Exploring The 7 Best Colonial Spots In Shimla
Shimla is filled with colonial architecture with a plethora of churches, temples and historic buildings that you can witness at every corner of the city. This aspect definitely adds to the charm of the place so let's take you on a colonial trail!
1. Viceregal Lodge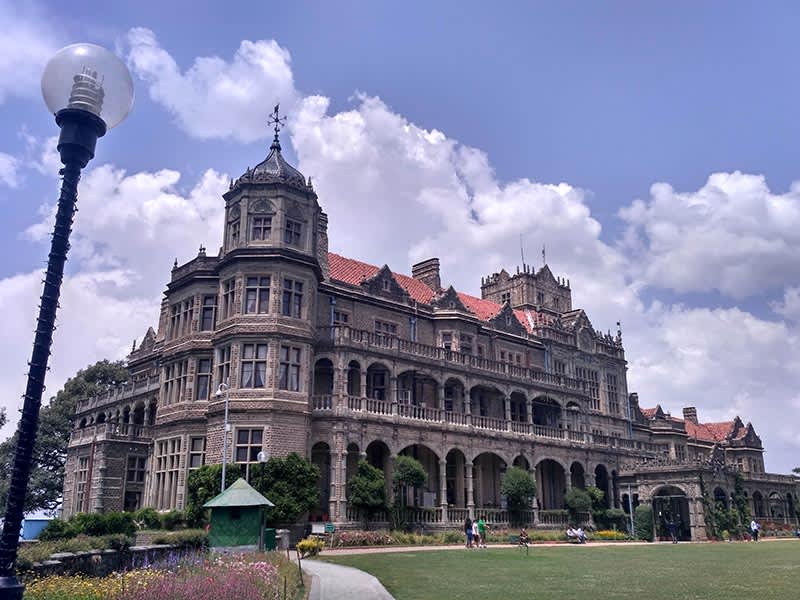 Built on the second largest hill of Shimla, this colonial structure is known for its splendid and intricate British architecture. Viceregal Lodge was built as a summer residence for the Viceroy of India. It was designed in the Jacobethan style by architect Henry Irwin and made from local sandstone. The lodge served as a residence for various viceroys until India gained its independence in 1947. You'll find a colossal gallery made of teak that is surrounded by rooms on all sides and is surrounded by resplendent gardens. Don't miss it!
Where | Rashtrapati Niwas, Observatory Hill, Near The Summer Hill Railway Station
2. Christ Church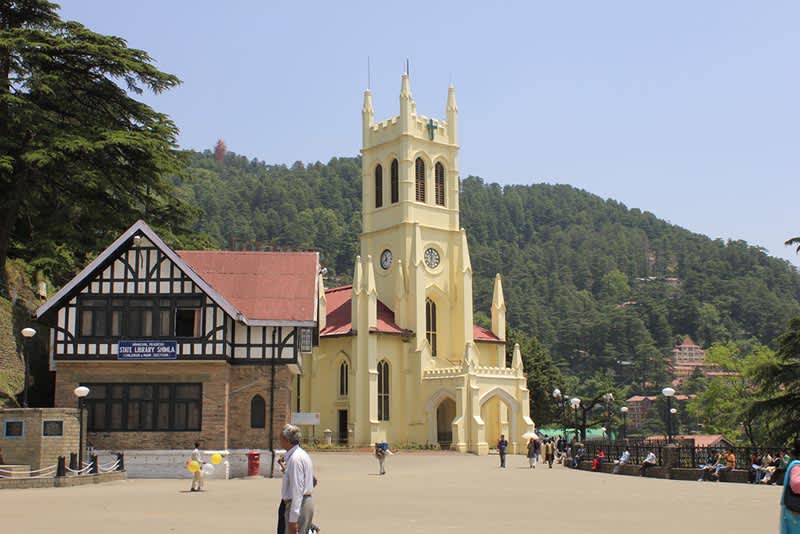 One of the important landmarks of the city, it is the second oldest church in North India. With its excellent architecture and rich historical significance, the church remains one of the most important legacies of Colonial India and with good reason! It's been spotted in many Bollywood flicks too so go visit.
Where | Mall Road, Lakkar Bazar
3. Gaiety Theatre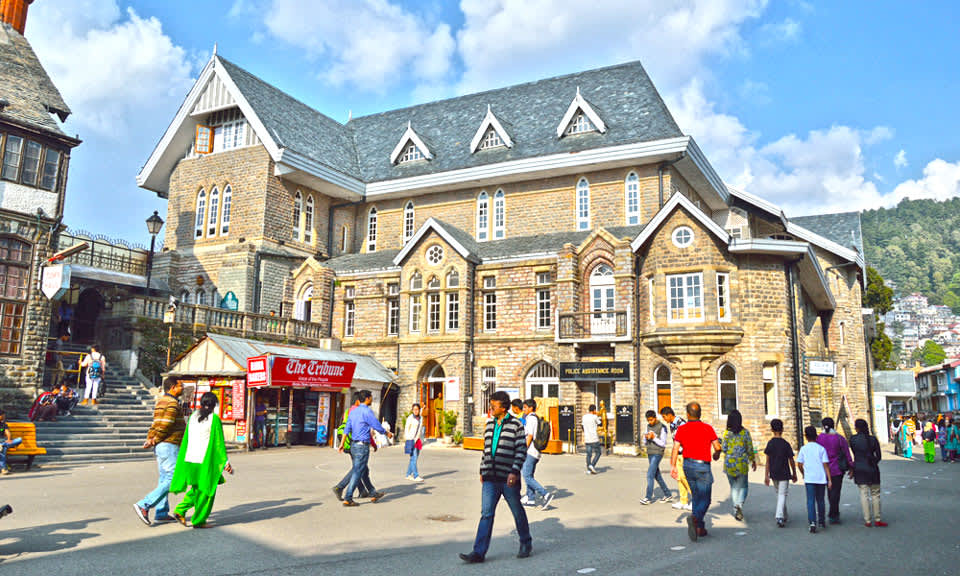 Drawing influence from the theatre tradition during the British era, this extravagant theatre is present in the heart of the old town hall in Shimla. This restored Gothic Theatre adorned with beautiful Paper Mache panels is reminiscent of the old colonial era. It comprises of an art gallery, exhibition hall, amphitheatre, multipurpose hall, old theatre, a conference hall and the City Museum.
Where | The Mall
Visit Their Website | http://www.gaiety.in
4. Gorton Castle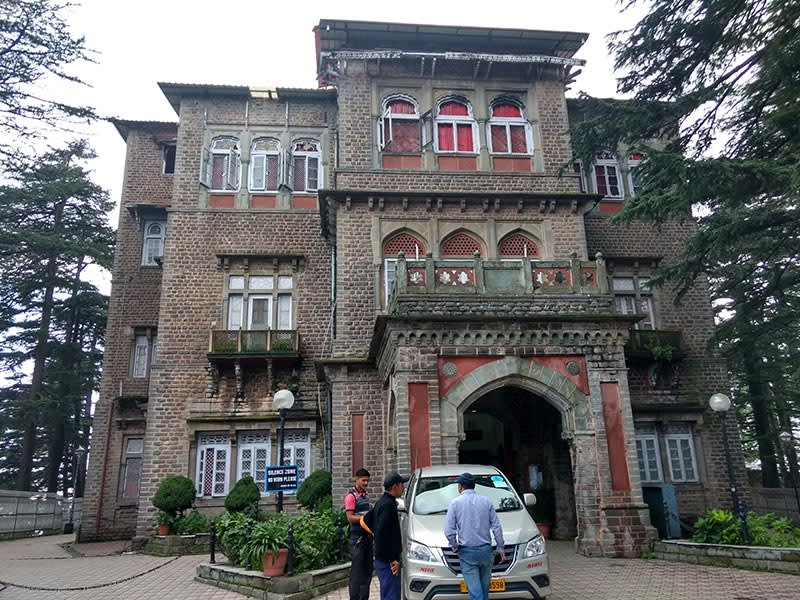 Inspired by the Neo-Gothic architecture of the colonial era, the Gorton Castle is a heritage site in Shimla. The three-storeyed building is surrounded by timber blocks, mostly of rosewood and the roofs are made of red tiles. It is surrounded by huge deodar trees that offer a gorgeous view from its balconies. Yes, it is a castle right out of your favourite fairytale so go explore!
Where | Mall Road, Nabha
5. Woodville Palace Hotel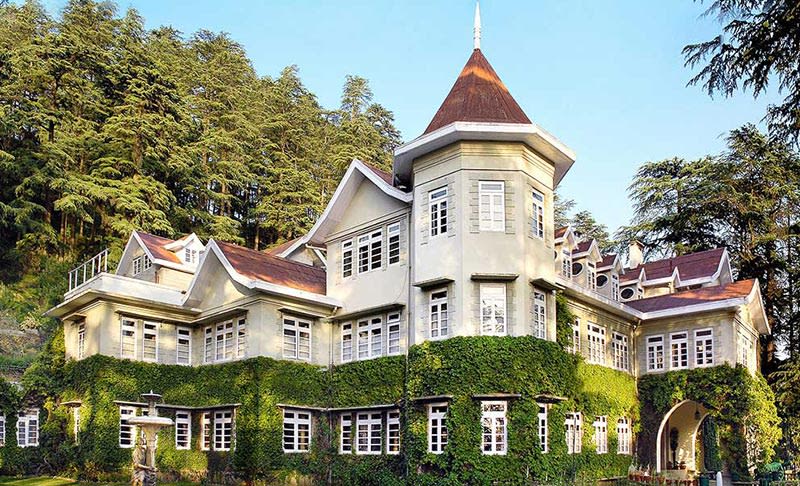 The history of Woodville Palace, with its gabled roofs and turrets, is as romantic as its locale. General Sir William Rose Mansfield, Commander-in-chief of the Imperial British Army, was the first recorded owner of Woodville! Nestled in 4 acres of greenery, it is possibly the only Palace Hotel in Shimla and is inspired by the 1930's art deco era and personal artefacts of the family. You'll easily find more hotels in Shimla, inspired by the colonial era!
Where | Raj Bhawan Road
Visit Their Website | http://www.woodvillepalacehotel.com 
6. Shimla Town Hall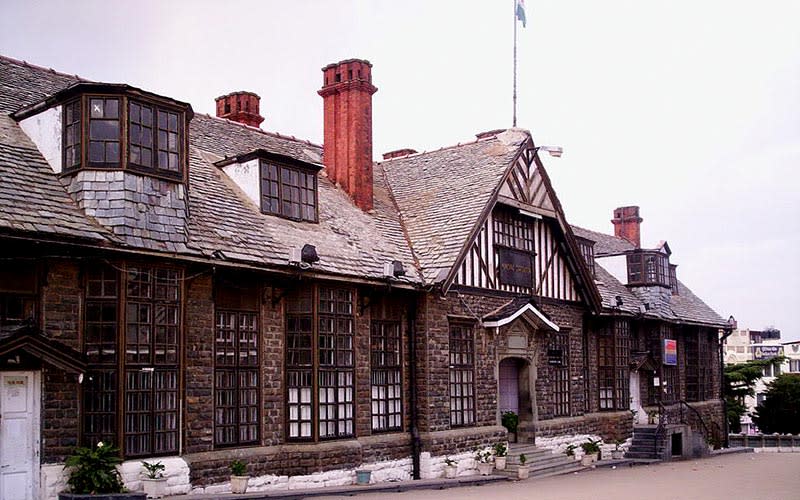 The Town hall is an iconic spot in town and a favourite haunt for many locals taking a stroll on the Mall Road. Constructed back in 1908, it has a British-era Tudor-style structure with half-timbered Tudor style-all-wooden frames and shingled eaves and it currently houses the Shimla Municipal Corporation. They plan to revamp the building so let's wait and watch what happens.
Where | Mall Road
7. Himachal State Museum
Perched on a lovely hilltop, The State Museum is housed in an old Victorian mansion carefully altered into a museum. Previously, the building remained a private residence of Lord William Beresford, the Military Secretary to the Viceroy, Lord William Bentick. When he left India, the building was occupied by other officials. It officially opened as a museum in 1974 to collect and preserve the ancient artistic, historical, archaeological and ethnological treasures from the past and definitely needs to be visited!
Where | Near Doordarshan Kendra, Chaura Maidan
Visit Their Website | http://www.himachalstatemuseum.in
So head out to explore Shimla from the eyes of a bygone era!