Shimla
7 Things You Cannot Miss Doing On Shimla's Most Popular Road - The Mall Road
Located in the heart of Shimla, the Mall Road has plenty of attractions to keep you going - from street shopping, to sightseeing and plenty of eating options! Spend a day here, exploring, unwinding, pampering yourself and just embracing the fresh cool breeze and the warmth of the people!
1. Reliving History At Christ Church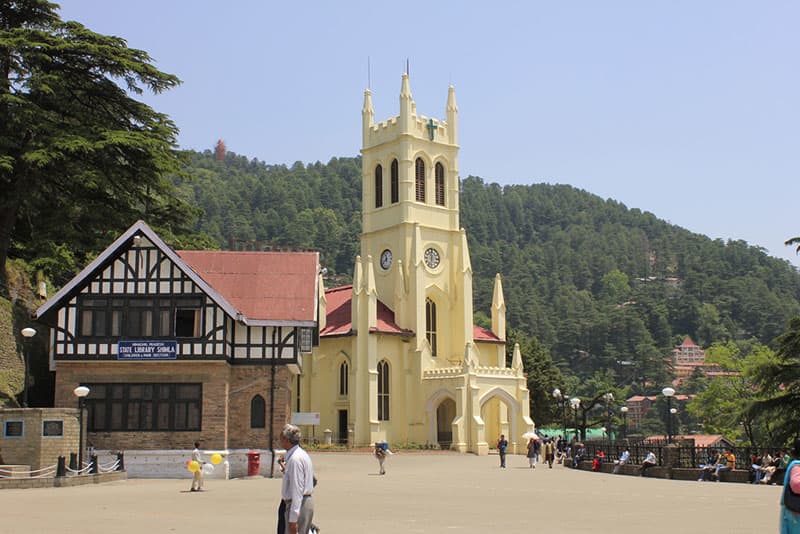 One of the important landmarks of the city, it is the second oldest church in North India. With its excellent architecture and rich historical significance, it is an extremely popular tourist spot and has been spotted in many Bollywood flicks too.
2. Strolling Down Scandal Point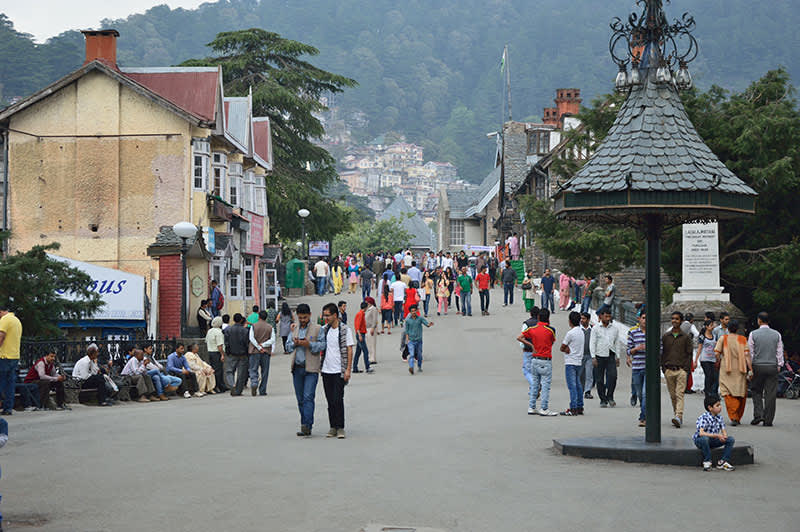 The place where the Ridge and the Mall Road converge is the Scandal point of Shimla. It is the heart of Shimla and brings to you the real city life experience. Evening walks are a delight here. A spot aligned with shops, cafes & stores - this place will give you an enriching shopping experience.
3. Exploring The Gaiety Heritage Cultural Complex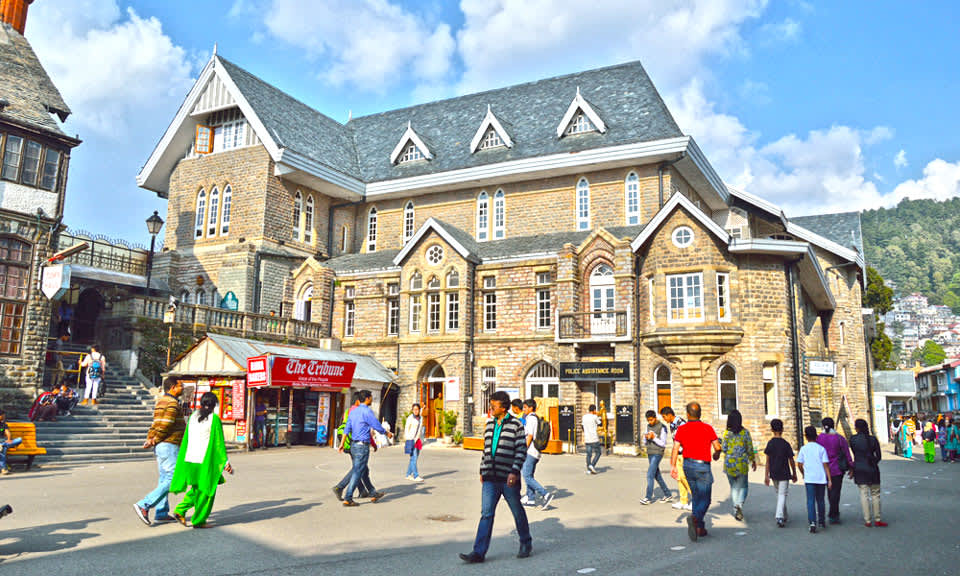 Drawing influence from the theater tradition during the British era, this extravagant theater is present in the heart of the old town hall in Shimla. It is the epitome of Victorian-theatre architecture. It comprises of an art gallery, exhibition hall, amphitheater, multipurpose hall, old theatre, a conference hall and the City Museum.
4. Indulging At Cafe Simla Times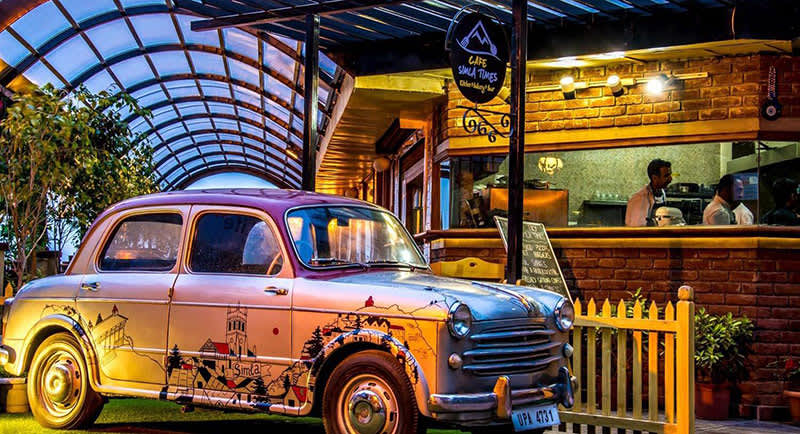 This beautiful café lying adjacent to the Hotel Willow Banks with its artistic interiors and warm ambience is the perfect spot to grab a book and while away your afternoons! During the evenings, the place turns into a lounge with live music by various local bands! The menu incorporates cuisines like Italian, Chinese and Indian. Do try their bruschettas, wood-fired pizzas and the sinful tiramisu.
5. Shopping At Himachal Emporium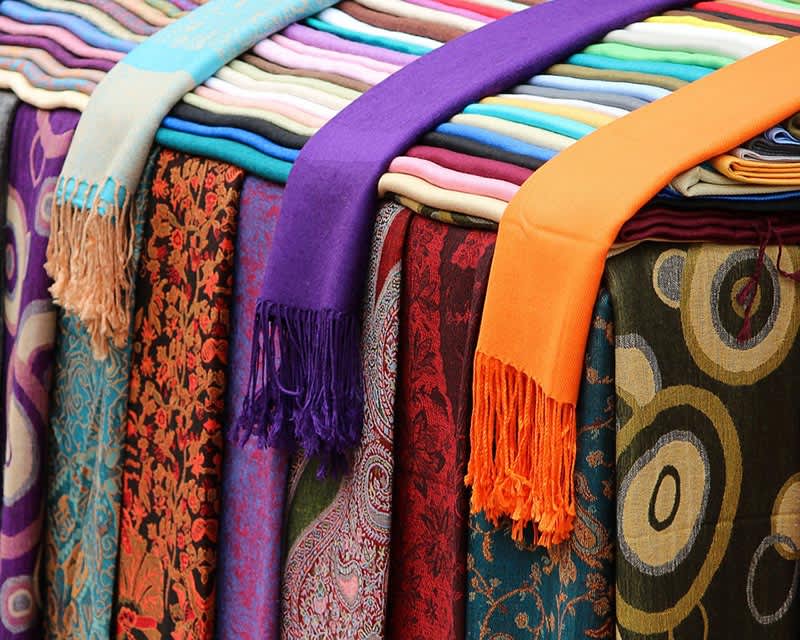 From caps to mufflers, from footwear to jewellery, you will find everything here. Head here to satiate the shopaholic in you and grab stuff that speaks of the Himachali culture. They have a beautiful collection of paintings, artifacts, a lot of handcrafted goodies and stunning Kullu and Kinnauri shawls, all at fairly reasonable prices!
6. Buying Souvenirs At The Ridge + Lakkar Bazar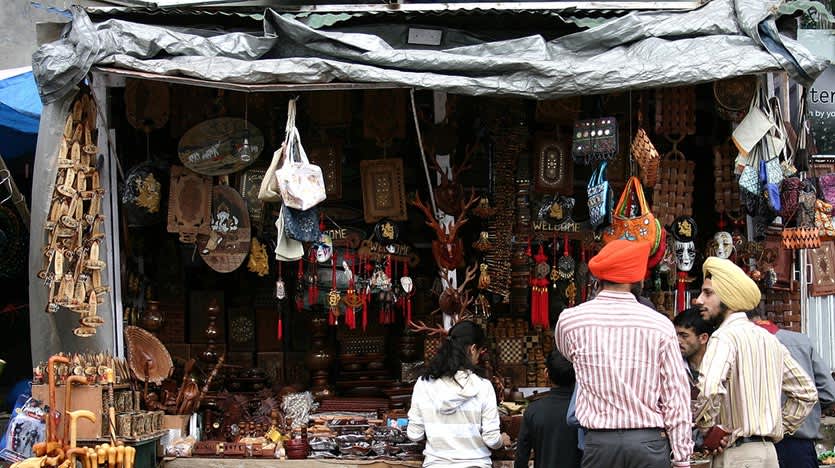 You can spend an entire day shopping in this part of town! It has innumerable markets selling various wooden items with beautiful intricate carvings. This is the best place to buy souvenirs. The wooden walking sticks are a speciality here. Meanwhile, don't forget to binge on some Chole Bhature from Sita Ram and Sons.
7. Spend A Couple Of Hours At Minerva Book House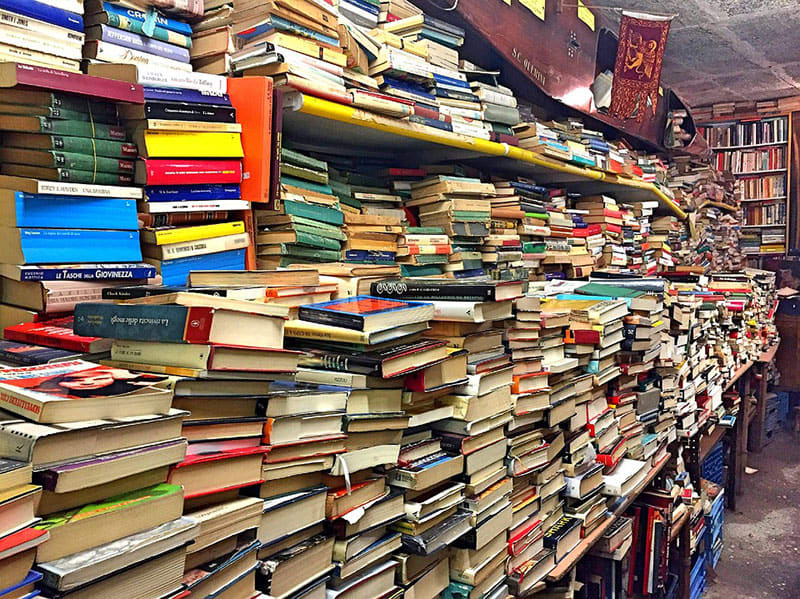 For the book enthusiasts and avid readers, this is your haven. With innumerable books stacked up waiting to be picked up and read, it brings to you a large variety of books from all genres. Spend a few hours here and indulge in this knowledge-seeking haunt.
This is the perfect way of spending your precious time at the Mall Road so head out!