The north-east of India and especially Shillong is renowned for its delectable delicacies. It is not all about the local Khasi food, but the street treats of Shillong are also revered by locals and tourists alike. A lot of these treats are available in other parts of the country as well, but no place does it quite like Shillong! Here are our picks of the street food to gobble down in Shillong.
1. Pork Momos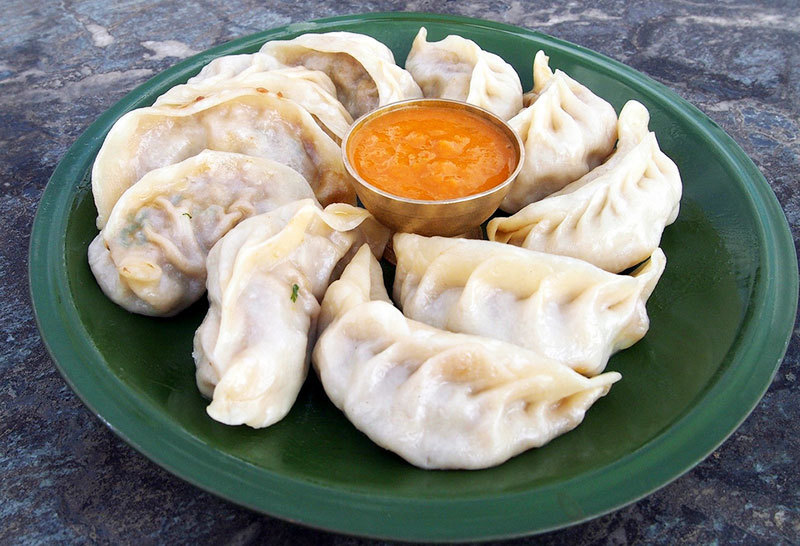 Fast becoming the staple street diet all over India, no one can miss a chance to gobble up some good ol' momos. A steaming plate of dumplings is a common sight in Shillong. A Tibetan delight, north-east's proximity to that part of the world means that the momos here are like nowhere else in India! Go out and grab some Pork Momos now!
Where To Indulge | Jhalupara, Jail Road & Mawprem
2. Aloo Muri
A street food loved to be devoured by people of all ages, this all-time fav dish would seem like a new love once you try it Shillong style. The combination of the spices along with the staple boiled potatoes is certain to have you longing for more. Just be sure to survey the place where you're having this from, for hygiene purposes.
Where To Indulge | Outside Lady Hydari Park, Don Bosco Square, Laitumkhrah & Near Governor's House
3. Jalebis

The name is enough - after all who can resist the temptation to gulp down some crunchy jalebis! The Delhi Misthan Bhandar, situated in the bustling Police Bazaar, is the go-to place for all jalebi lovers. One of the oldest sweet shops in Shillong, they offer a number of other sweet treats you can treat yourself to!
Where To Indulge | Delhi Misthan Bhandar & Unique Sweet & Snacks, Police Bazaar
4. Chowmein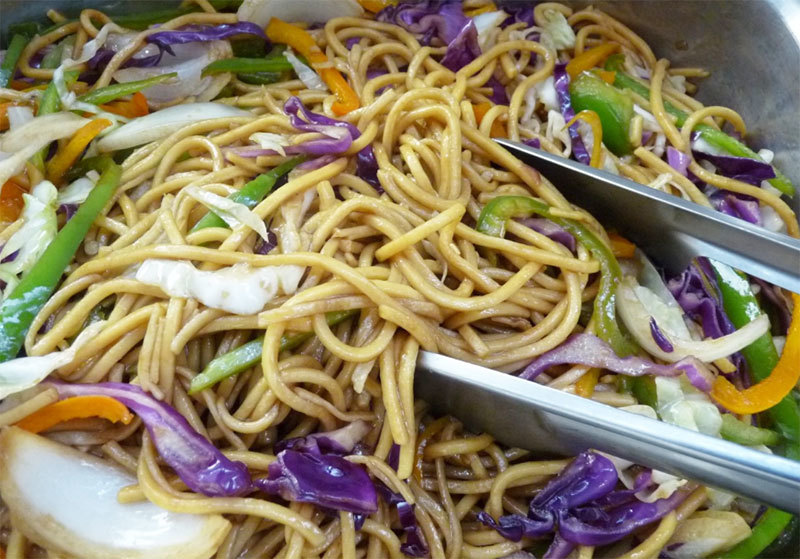 Found in every street corner in India, chowmein is perhaps the most popular street treat in the entire country and Shillong is not to be left behind in this chowmein craze. Utilising the best of spices and north-eastern delicacies, Shillong's chowmein is a must try!
Where To Indulge | Police Bazaar, Laitumkhrah, Barik, Don Bosco Square, Malki & Dhankheti
5. Pineapples & Other Seasonal Fruits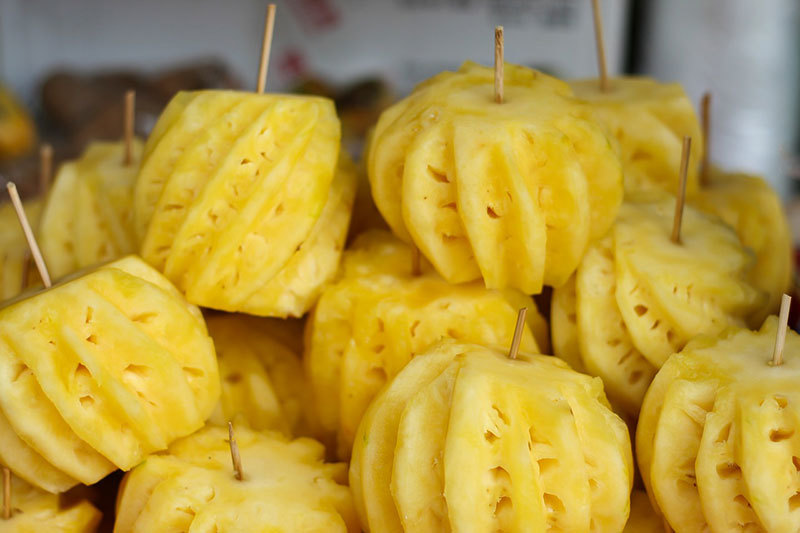 Wait, pineapples?! Yes, you heard that right! With vendors adding salt and spices as per your wishes, the pineapple here would trump every other pineapple you've had. Relished by the locals, you might even find yourself waiting in line to get a taste! You can also have other seasonal fruits like Jackfruit, Guavas & Bananas etc. in the same way.
Where To Indulge | Police Bazaar, Laitumkhrah, Nongpoh & Shillong-Guwahati Highway
6. Aloo Chana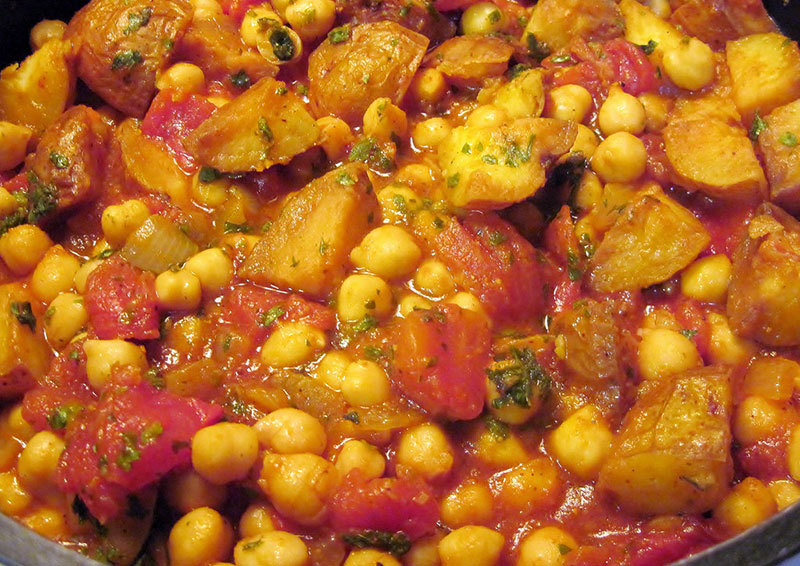 A treat of choice for all chaat lovers, the Aloo Chana of Shillong is certain to make you fall in love with this innocuous dish even more. A mixture of chickpeas, potatoes, peanuts and other bite sized delicacies topped off with gravy and spices, this street treat will get your taste buds racing. Grab a plate right away!
Where To Indulge | Outside Lady Hydari Park, Near Governor's House & Don Bosco Square
7. Pani Puri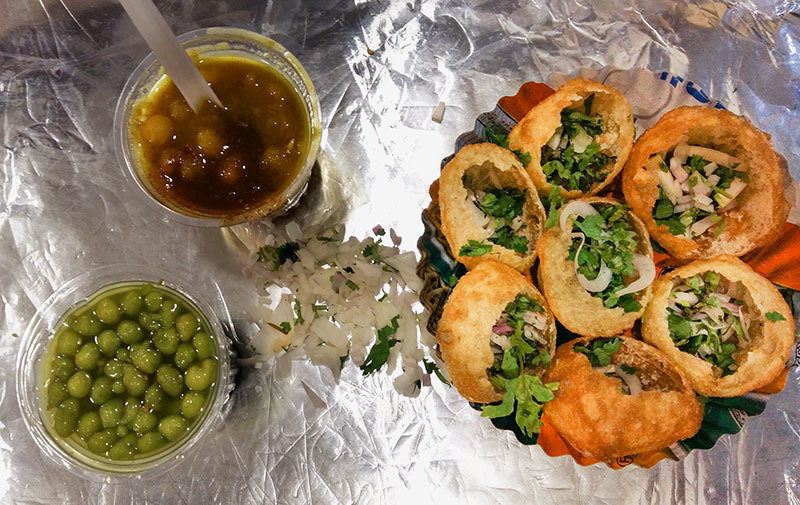 Aah! The good old Pani Puri. No matter where you travel in the country, you can be sure that you would never be too far away from a plate of it! This street treat devoured all the way from north to south to east to west, makes its way into the North-East as well. A unique mix of chutneys, flavoured water, spices, and potatoes, it can be enjoyed anytime, anywhere! 
Where To Indulge | Police Bazaar, Don Bosco Square & Barik
So go out and indulge in your guilty pleasures!