Shillong
A Breathtaking Sight To Behold: Check Out These 6 Magical Living Root Bridges Of Shillong!
Meghalaya is home to a unique phenomenon. With the amount of rainfall the region receives, the man made bridges in the state often do not last a long time but this is where nature comes into its own; tree roots have intertwined to create natural living root bridges that outlast any man made structure and its a sight to behold! 
Here are the places where you can find these bridges that breathe:
1. Mawlynnong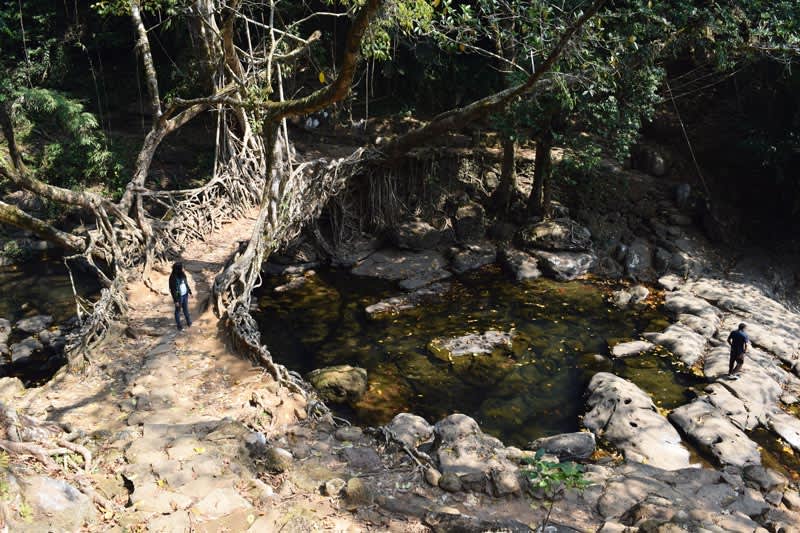 Referred to as "God's Own Garden", Mawlynnong has been recognized as the cleanest village in Asia. In addition to a living root bridge, the village also houses a natural balancing rock, and lush greenery as far as the eye can see. Head on over to Mawlynnong for an otherworldly experience in a village that is certainly like no other in the world!
Location | East Khasi Hills District
2. Cherrapunji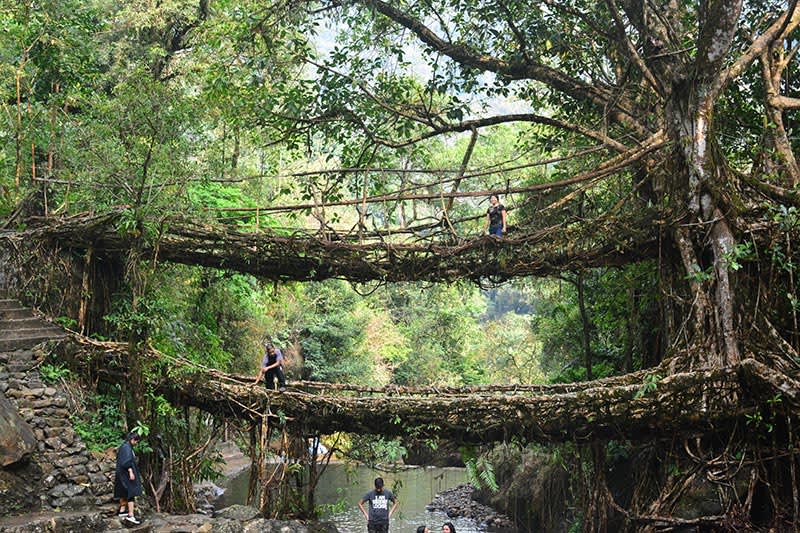 One of the wettest places on the planet, Cherrapunji is overflowing with a host of tourist attractions to keep you busy. But none are more famed than its unique living root bridges. Cherrapunji houses the only double decker living root bridge in the world, making for some photos to make your friends extremely jealous!
Location | East Khasi Hills District
3. Kongthong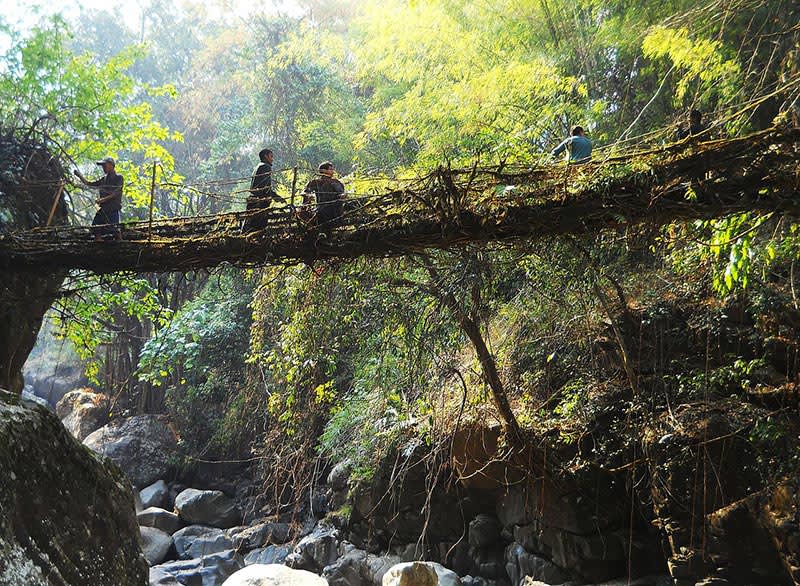 Another pristine piece of land unexplored by many, Kongthong is calling you! Known not just for its living root bridges, the village has a rather eccentric claim to fame. The villagers instead of having a name, are addressed by a tune that is assigned to them. So sing along with your adventurous buddies all the way to Kongthong!
Location | East Khasi Hills District
4. Ummunoi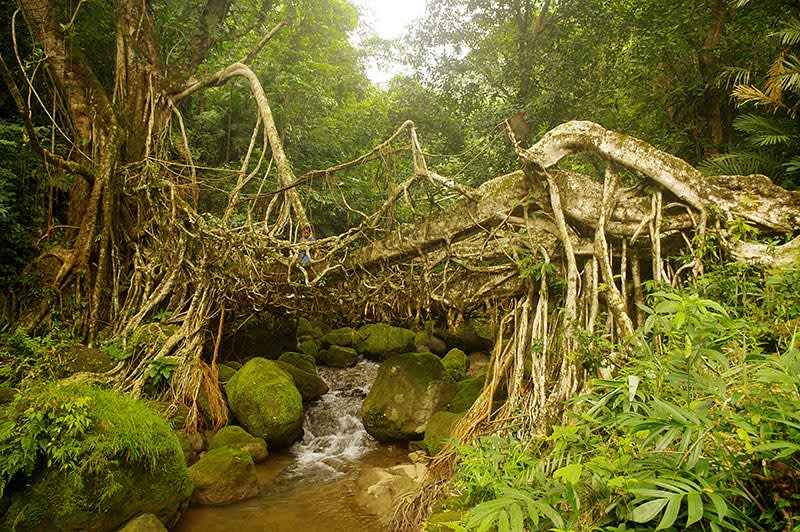 Taking a break from the rather unknown and obscure villages, the root bridges in Ummunoi are among the most visited in the state. Accessible by a steep trail, the route to the living root bridge is as exhilarating as the view of the natural wonder itself. The Ummunoi river further accentuates the jaw dropping beauty of the environs. 
Location | East Khasi Hills District
5. Nongriat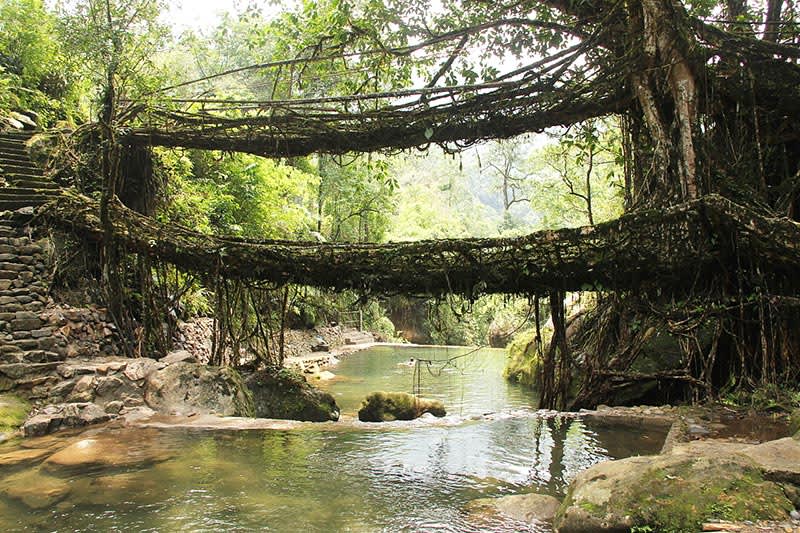 Nongriat is a village which is best known for, not one, but two living root bridges - one of them being a double-decker suspension bridge called Jingkieng Nongriat, intertwining and weaving to look most magical and mesmerising! Don't miss it.
Location | East Khasi Hills District
6. Tynrong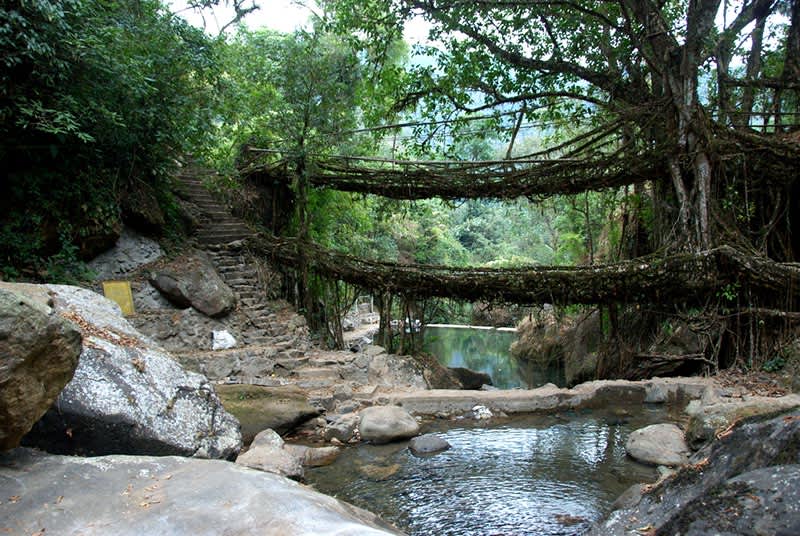 One of the lesser known living root bridges in the state, Tynrong has a quiet charm about it. Located in the remote village of Tynrong, the living root bridge is unexplored by many. If you like a challenging hike, this is the place for you. And with such a beautiful reward at the end of it, it is time to get going!
Location | East Khasi Hills District
Do not miss out on this unique experience when in Shillong. Lying a few hours drive away from the city, these living root bridges truly are a sight like no other!