Rishikesh
Lace Up Your Hiking Boots & Gear Up For 8 Awe-Inspiring Treks In & Around Rishikesh
Popularly known as the meditation centre of the world, Rishikesh has slowly but surely acquired the status of one of the best trekking centres of India as well. And so, we have here a list of the most popular, the best trekking trails that you must take on if you're an adventure junkie! Bon voyage!!
1. Chandrashila Trek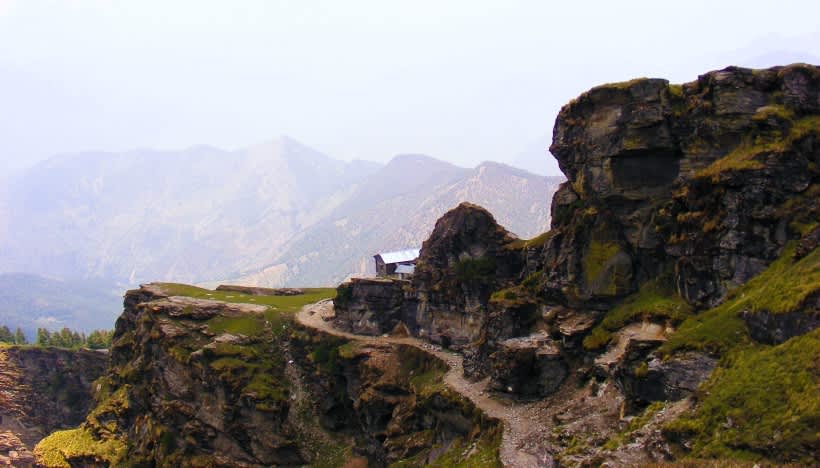 Imagine a scenery with snow laden mountain peaks, green meadows, pebbles and cobbles and you trekking amongst them. If you wanna make it a reality, Chandrashila is the place to be. Chandrashila meaning 'moon rock' is a summit of Tungnath located 13,000 ft above sea level. Visit the Shiva temple atop, witness the glistening beauty of Garhwal Himalayas and soak yourself in the beauty of nature. The best season to trek is autumn. 
2. Roopkund Trek
Picture Credits: Abhijeet Rane
Also known as the mysterious lake, the Skeletal Lake engraves over 500 skeletons from the primitive ages and is one of the major attractions on the trek. Roopkund Lake will weave a magical spell on you once you're there. Located amidst the scrupulous greens and white Himalayas, it'll definitely keep your trekking abilities in check. Being one of the most tedious and exciting trek trails, it's an experience to cherish for a lifetime.
Find More Information Here | http://roopkund.com/ 
3. Dayara Bugyal Trek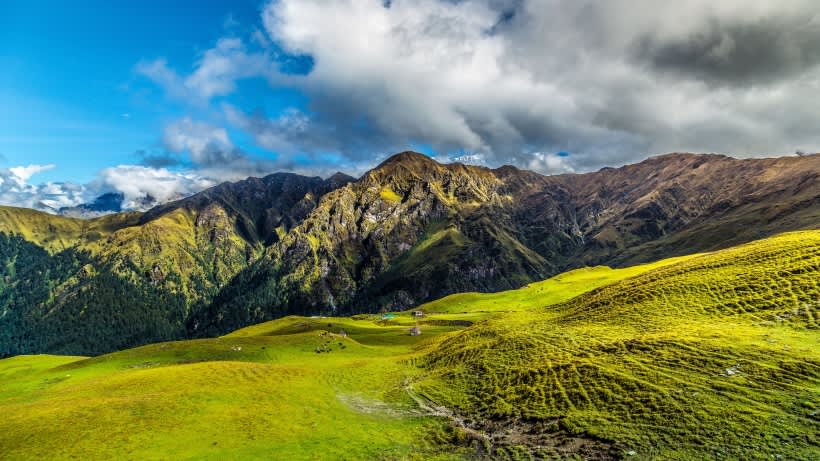 With its tall alpine mountains, green valleys, crystal-clear brooks and highland meadows, the Dayara Bugyal Trek is the most eye pleasing of all the treks in this particular list. The reflection of the snow-filled peaks in the lake water and the beautiful blue sky laden with floaty clouds are too surreal to look at. Sounds like heaven? That's what it is! Book your package and enjoy autumn amidst God's creation.
4. Dodital To Yamunotri Trek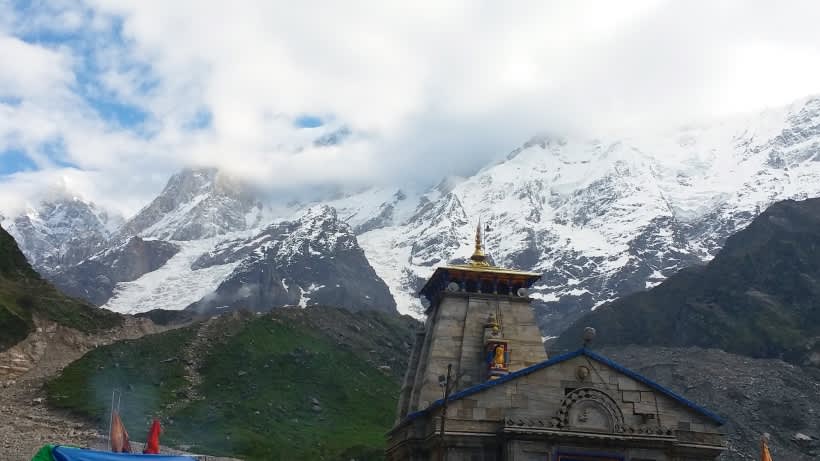 The name may not sound familiar but the association with nature is NO different.  You can reach here by taking the road to Kuflon from Haridwar. Dodital devoted to Lord Shiva and Ganesha abounds with rhododendrons and oaks. Dodi (trouts) are often visible in the clear water of the lake which is why the track is called so. The trail passing through coniferous forests and shimmering waterfalls will surely leave you awestruck. A must experience, in our opinion!
Find More Information Here | http://dodital.in/ 
5. Source Of The Ganga Trek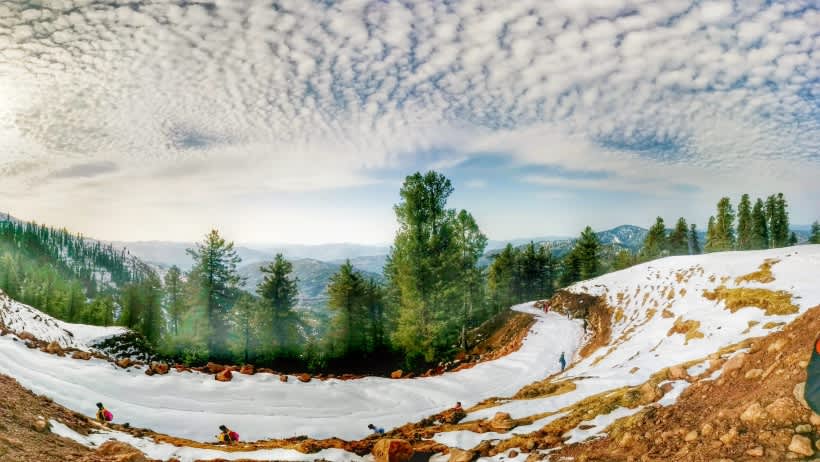 Famous as a pilgrimage centre, the origin mouth of the Ganges, GOMUKH is also a great place for trekking. It's situated at an altitude 3,048 meters above sea level and monsoon is an ideal time to come here for those who don't like much of an exertion. For adventurous souls the post monsoon weather is perfect with white sheets of snow all around. Whichever time you decide to visit, the place will not fail to fascinate you.
6. Kuari Pass Trek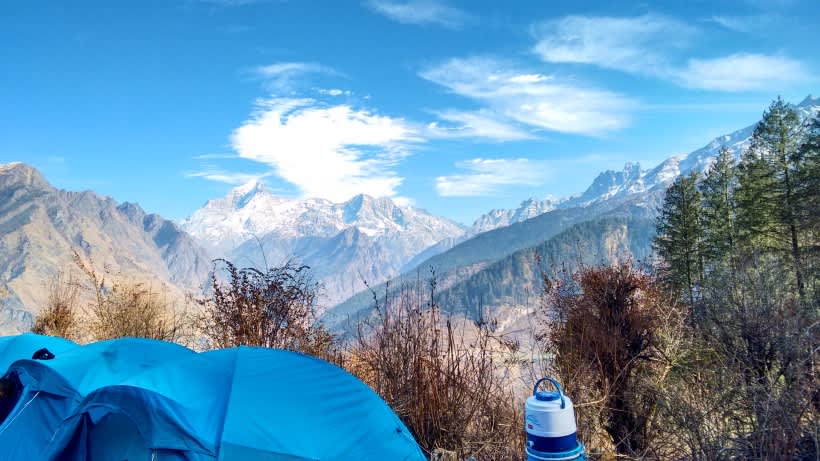 Kuar meaning door, literally serves as one during the Kuari Pass Trek because it opens the doors to the beautiful Mt. Nanda Devi. The spectacular sunrise and sunset views with alternate terrestrial arrangement of meadows and forests give you a one of a kind experience. The trek starts from Joshimath and ends at Kuari pass. The topmost point will give you the feels of an amphitheatre surrounded by golden brown land and white Himalayas.
Find More Information Here | https://kuaripasstrek.co.in/ 
7. Tapovan Trek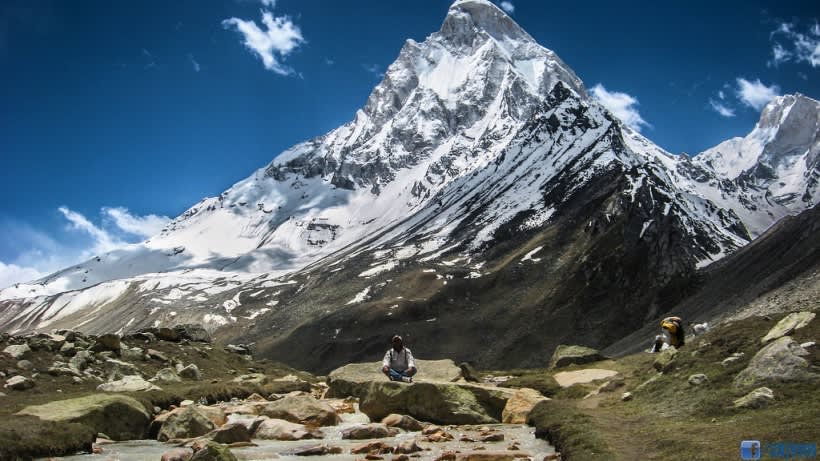 A combo of spiritualism and adventure, the Tapovan Trek creates magic in the heart and soul of every person who visits it. The area of Mt. Shivling is a unique mix of steepy peaks, sloppy terrain, high end grasslands and wintry snowfall. Once you're here, you'll fall in love with the blue green water bodies and rusty forests. A visit to this place will rejuvenate your soul and will give you an experience you'll cherish for a lifetime!
Check Out Their Website | http://www.gangotri-tapovan-trek.com/ 
8. Sahasra Tal Trek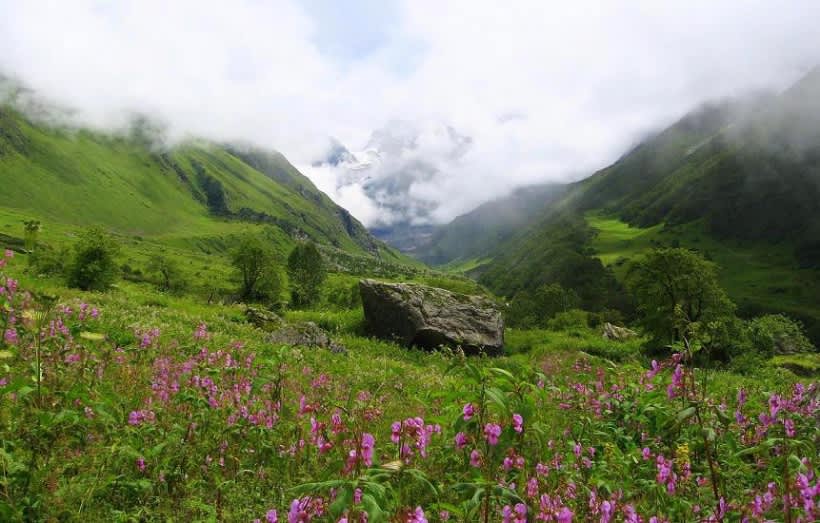 Deriving its name from the Sahasra Lake and located in the Garhwal district of Uttarakhand, this one's such an eye pleaser. Laced up by meandering rivers, rusty hamlets, green woods and sky touching mountains, The Sahastra Tal Trek will take your breath away as you'll make your way through the valley. The trek requires a good strength and fitness level. Prep yourself well and climb on!
If you're not too confident on planning these treks on your own, here are a few trekking operators we'd recommend you can get in touch with :
Red Chilli Adventure | https://www.redchilliadventure.com/ 
Trekking In India | http://www.trekkinginindia.com/ 
Himalaya Trekkers | https://himalayatrekker.com/ 
Adventure Nation | https://www.adventurenation.com/ 
So take on these awe-inspiring treks and feel the sense of achievement and purpose!