Rishikesh
Go On An Ethnic Shopping Spree At These 8 Popular Spots To Buy Handicrafts In Rishikesh
We visit a place, fill our stomachs with yummy food, take on the local activities and explore around which includes checking out the local markets! So, if you're in Rishikesh and want to go on a shopping spree, visit the spots  and splurge on some handicrafts!
1. Shri Gandhi Ashram Khadi Bhandar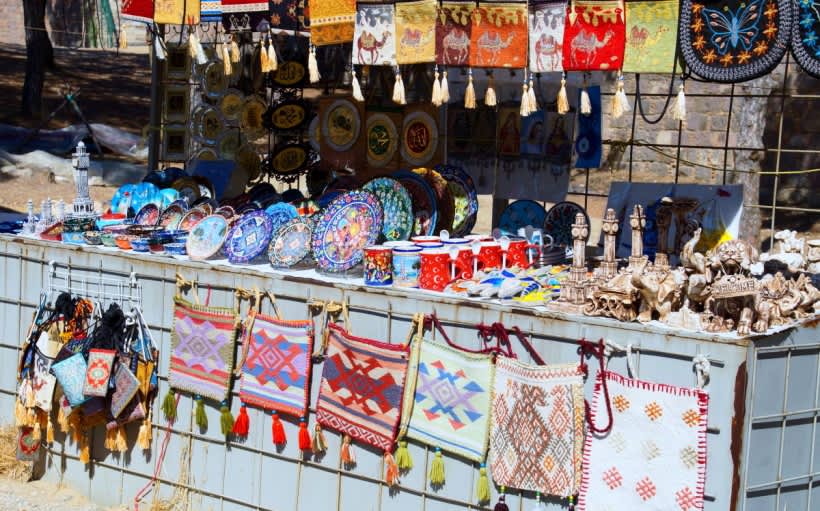 Khadi revolutionised during the colonial period has become a fashion trend over the years. This Khadi Bhandar in Rishikesh offers a wide variety of khadi items and clothes. Pick up khadi kurtas, jackets, handbags, soap bars, shampoos and other decor products. Visit SGAKB and become a part of the khadi movement!
Where | Shri Gandhi Ashram Khadi Bhandar, Lakshman Jhula Road
2. The Best Shop
Loaded with beautiful handcrafted woollens & many such things, this is certainly the BEST Shop in Rishikesh! It's not hard to locate this shop as it's immensely popular amongst the locals as well as tourists. It has a myriad of amazing clothes be it scarves, shawls, sweaters or pullovers. Deriving fans from all over the globe, this is the ultimate destination for shopaholics.
Where | Lakshman Jhula Road, Tapovan
Check Out Their FB Page | https://www.facebook.com/The-BEST-SHOP-303154986468157/
3. Sudha Chandran Mahal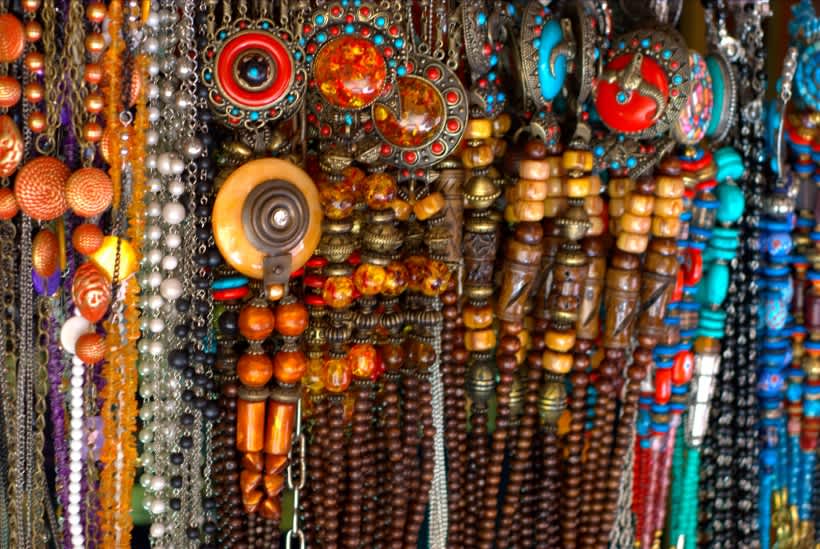 The Sudha Chandra Mahal has everything from precious stones to funky necklaces that will help you lace up your simple and sober style. The handcrafted decorative pieces are made of original stones and pearls! The shop also sells genuine rudrakshas. This beautiful place is the best shop to buy semi precious stones and tulsi chains. Head there now!
Where | 16, Parmarth Niketan Road, Bharat Sadhu Samaj, Swargashram
4. Garhwal Wool and Craft Shop
By making use of Garhwali wool in all its fabrics, Garhwal sells the finest woolen clothes in Rishikesh. The popular shop can identified easily as it is jam packed day and night. The shop also has a wide range of saris, kurta, bedsheets, yoga mats and rugs on offer. You can also take away some handcrafted items to give them to your friends and family as souvenirs. 
Where | Garhwal
5. Bhajan Sangam Music Shop
Music is magic be it in any form - Hindustani, Western, Bhajan, Devotional, Trance, Classical or any other! The once popular CDs and DVDs are still loved in the hilly town so much so that you'll find many CD shops near Ram Jhula. You can find CDs on yoga, meditation, classical music and even trance! So expect the unexpected and ameliorate your playlist! 
Where | Near Ram Jhula
6. Rishikesh Main Market
Majorly famous among the locals, the main market is also frequently visited by the tourists as it's located near the Triveni Ghat. The bazaar sells many useful items like bedcovers, curtains, clothes, kitchen products and even edible items. The chunky jhumkas and funky necklaces will make your shopping spree incredible! Remember that the market remains closed on Thursdays. 
Where | Triveni Ghat
7. Ram Jhula Market
If you really want to trace the soul of a city, explore the streets and go shop from the street vendors and you'll stumble upon the best things. From clothes to jewellery to gemstones and books, there's nothing which you won't find here. The market remains closed on Thursdays.
Where | Ram Jhula
8. Lakshman Jhula Market 
With makeshift shops curled up together with colourful clothes and bags hanging from them, this market should definitely be on our list. From ayurvedic oils to medicines to clothes and jewellery, this market has it all. The rates are higher because it's a major tourist spot but you can always bargain your way out! The market remains closed on Thursdays. 
Where | Lakshman Jhula
Enjoy a fascinating shopping spree at these markets and bring home a bunch of handmade products for yourself and your loved ones. Happy shopping!