Pune
9 Phenomenal Places To Go Trekking With Your Squad For An Exhilarating Experience
If you're looking for a vacation away from the city chaos where you can explore and embark on an exciting adventure, this list is for ya! Here's your handbook to 9 breathtaking trekking destinations in and around the city to get that adrenaline racing. After all, the best view comes after the hardest climb!
1. Sinhagad Fort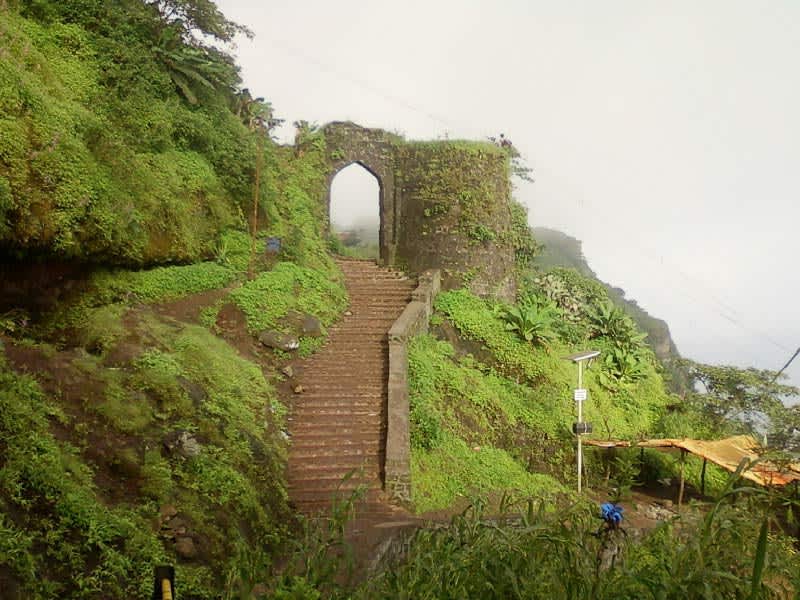 Picture Credits: Kailas Jadhav
A picturesque fort constructed nearly 2,000 years ago, the Sinhagad Fort means the fort of the lion and was renovated periodically by the rulers who captured it; many wars have been fought here and this gorgeous property became a famous spot among the Marathas during the Mughal rule. Perched on an isolated cliff of the Sahyadri mountains approximately 1312m above sea level, the destination makes for an adventurous trek. Although vehicles are allowed, we recommend trekking your way up. The aesthetic beauty of the fort and the surroundings are sure to blow your mind! The best time to visit the fort is during monsoons.
Where | Sinhagad Fort - Sinhagad Ghat Road, Thoptewadi
Distance From Pune | 35 Kms
2. Lohagad Fort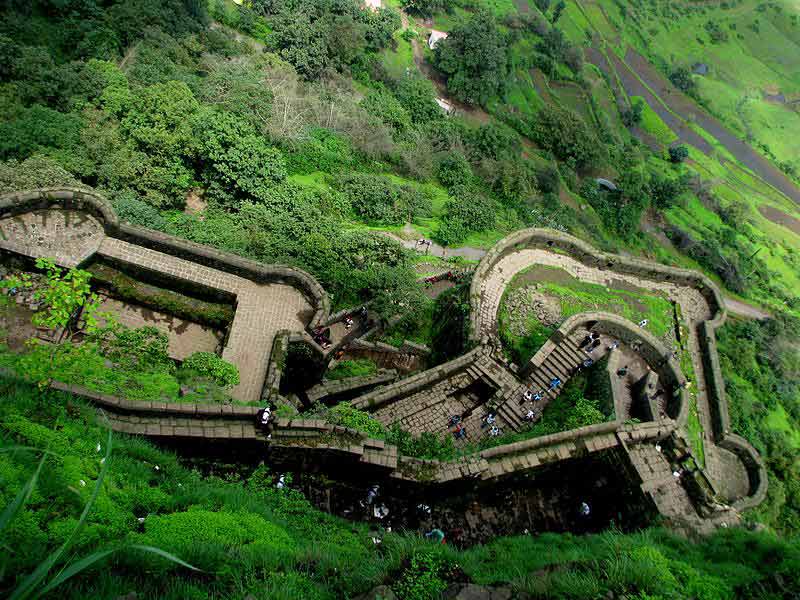 Built in 1564 by Guru Gobind Singh, Lohagad Fort was supposedly designed as a prison. Over time, after being shuffled in the hands of the Mughals and the Marathas repeatedly, the building has now been identified as a UNESCO site. Whether you're a trekking enthusiast or a history buff, you're bound to enjoy your trip to Lohagad Fort. You can also trek to an even higher elevation till Lohagad Fort's twin, Visapur Fort.
Where |  Lohagad Fort - Lohagad Trek Road, Khandala, Lonavala
Distance From Pune | 63 Kms
3. Rajmachi Trek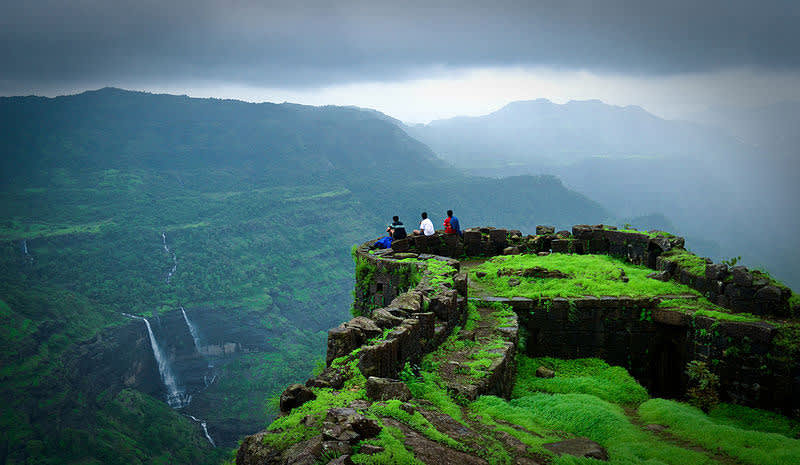 Rajmachi Fort is one of the most ancient forts in Maharashtra. Built at an altitude of 2710ft, this citadel provides the perfect opportunity to embark on a challenging trek. With astonishing views of the valley, the Rajmachi peak has two fortified structures: the Shrivardhan fort and the Manaranjan fort. The trail is covered with thick vegetation and rocks. Try to reach the highest point and the view from the top will surely blow your mind away!
Where | Rajmachi Fort - Lonavala, Pune District
Distance From Pune | 80 Kms
4. Korigad Trek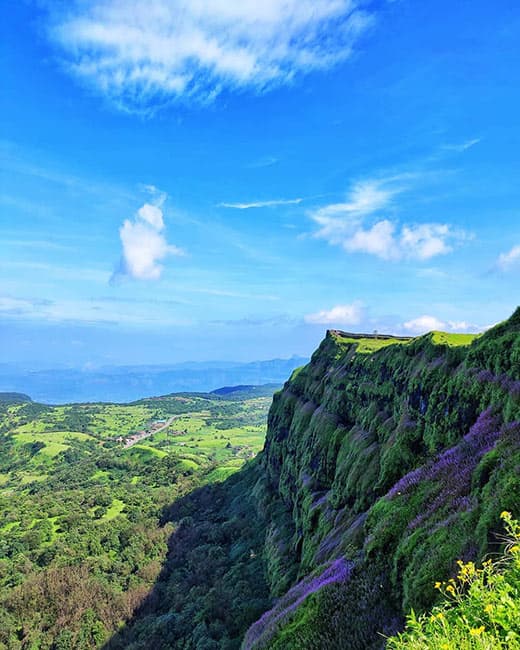 Picture Credits: goofyguy_alrk
Nestled 923 meters above sea level, the best part about this one-day trek is that you can visit it almost any time of the year. While trekking, enjoy the panoramic views of Amby valley that make for a perf backdrop for all your Insta-worthy posts! Korigad trek is one of the shortest and easiest treks and is ideal for beginners as well!
Where | Korigad Fort - Aamby Valley City
Distance From Pune | 90 Kms
5. Sudhagad Fort Trek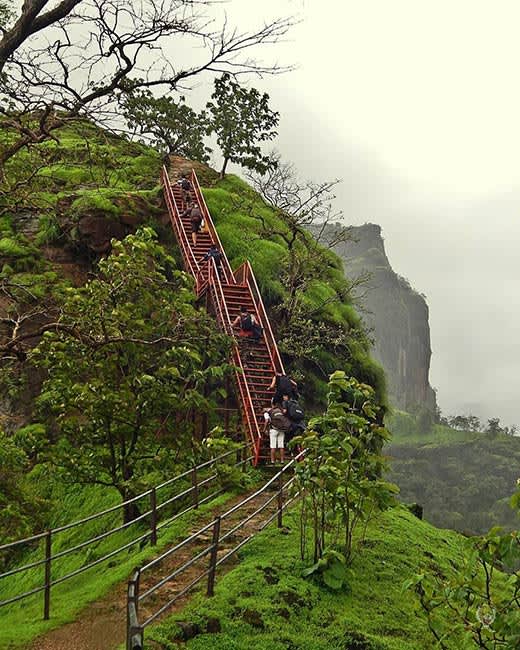 Picture Credits: snehalprasade
Sudhagad, also known as Bhorapgad, is another popular trekking destination. Witness the lake-laden pathways and your heart is sure to skip a beat! Although it's the perfect one-day getaway, the Sudhagad Fort trek can also be paired with the Sarasgad trek if you long for more. Camp at night and experience stargazing like never before!
Where | Sudhagad Fort - Ghera Sudhagad, Avandhe
Distance From Pune | 132 Kms
6. Pratapgad Fort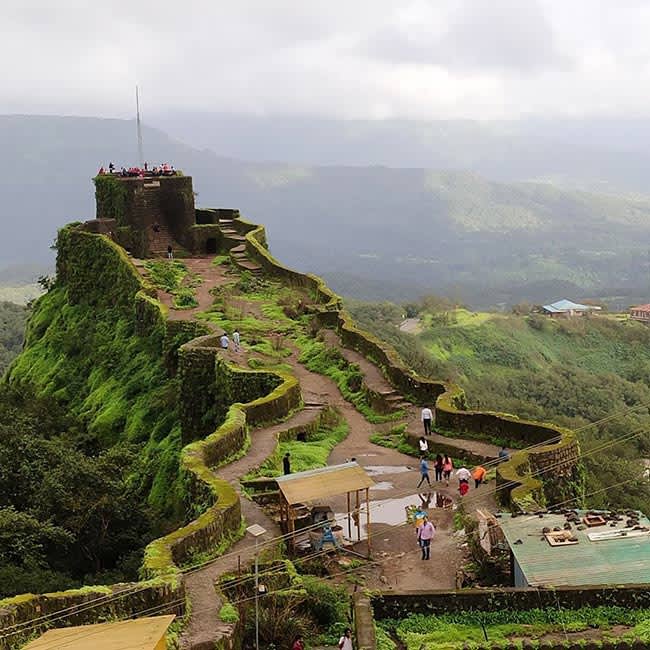 Picture Credits: mandava.bhargav
Pratapgad Fort is one of the largest forts in the Satara district of Maharashtra. Situated at an altitude of 1080ft, the trek to Pratapgad Fort is enthralling and one of the most spectacular treks. The fort has a strategic vantage point to overlook the road between the Par and Kinesvar villages. Significant as the site of the Battle of Pratapgad, the fort is now a popular tourist hotspot!
Where | Pratapgad Fort - Hinjavadi, Maan Road
Distance From Pune | 139 Kms
7. Harishchandragad Fort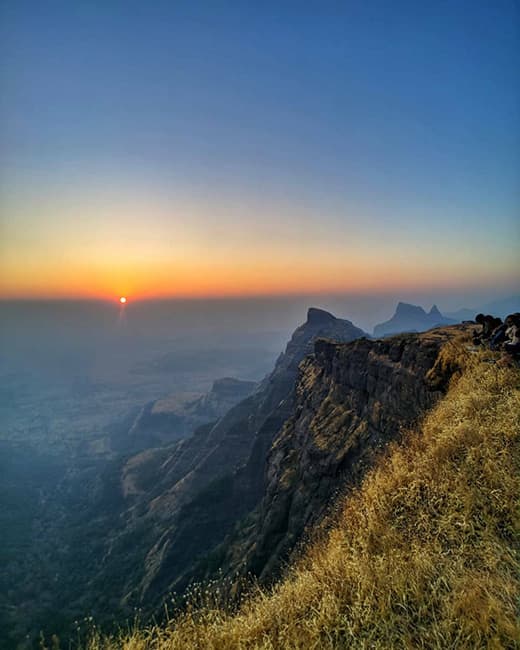 Picture Credits: _kartikmehta
Harishchandragad Fort trek is what we call a trekker's paradise. The fort is situated at an altitude of 1424m and played a pivotal role in protecting the neighbouring lands from enemies. It is the most famous destination for camping and offers rock climbing, rappelling, and valley crossing. There are nearly 9 caves in total including 2 massive ones on Harishchandragad.
Where | Harishchandragad Fort - Konkanda
Distance From Pune | 170 Kms
8. Kalsubai Peak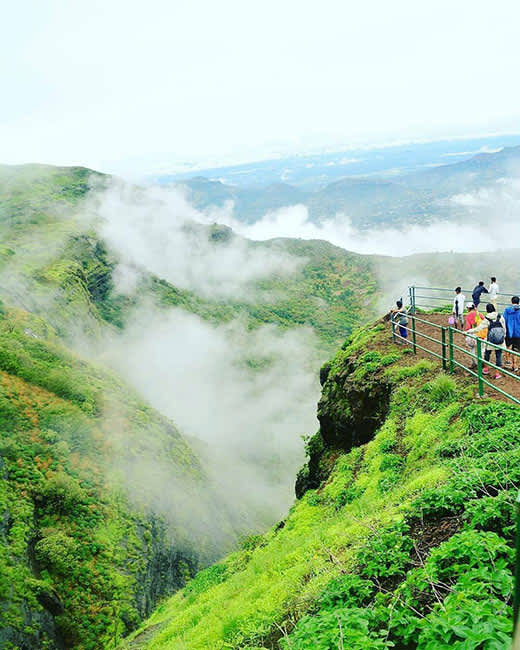 Picture Credits: huntforspot_adventures
Located just 180 kms from Pune, Kalsubai Peak is the most visited destination by travellers. Situated at an altitude of 5400ft, Kalsubai Peak is the highest peak in Maharashtra and it's a part of the Sahyadri mountain range. With a majestic and mind-blowing landscape, trekking to Kalsubai Peak will be an exciting experience for ya!
Where | Kalsubai Peak - Mount Kalsubai, Indore 
Distance From Pune | 180 Kms
9. Ratangad Fort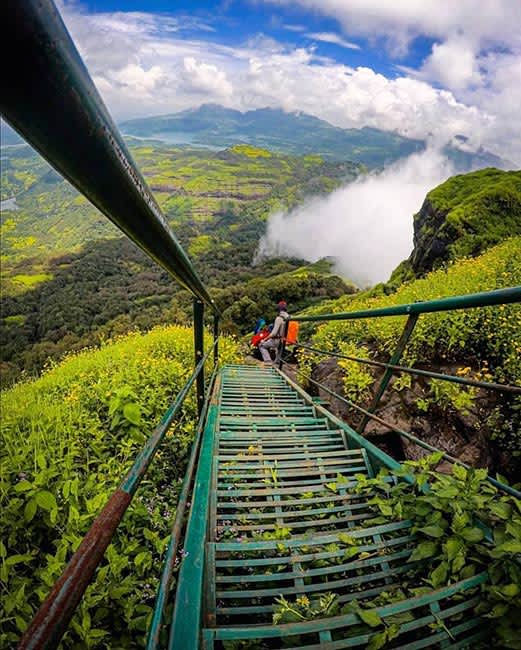 Picture Credits: goprobuoy
Touted to be the best treks in the Maharashtra district, Ratangad Fort surely calls for a visit! It is located in the district of Ahmednagar and is located about 4255 feet above sea level. It lies in the Ajoba mountain range surrounded by great mountains of Kulang, Alang, Kalsubai, Katrabai, Ajoba and Ghanchakkar. For an experience of trekking in the night, add Ratangad Fort in your travel list!
Where | Ratangad Fort - Ratanwadi Village, Bhandardara
Distance From Pune | 185 Kms
Grab your best buds and head over for the most exhilarating trek!