Pune
9 Incredible Places In Town Where You Can Go On A Shopping Spree With Your Bestie
From trendy apparel to swanky footwear and snazzy accessories, we can shop all day without complaining! We have come up with a list of the best streets and flea markets to hoard these goodies, where we can get everything under one roof at pocket-friendly prices. Check out these places in town where you can shop 'til you drop without spending a bomb. 
1. Hong Kong Lane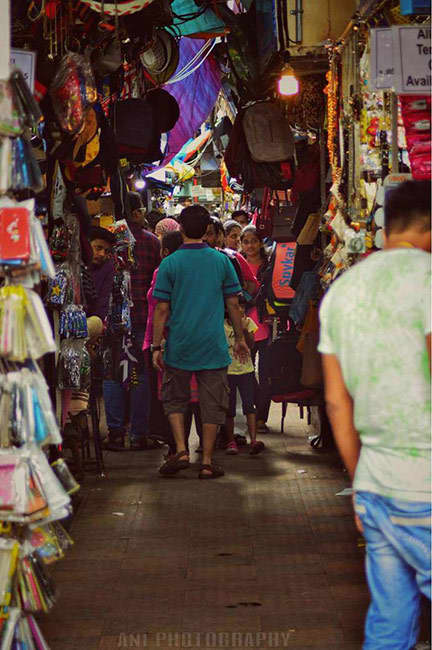 Picture Credits: toh.chale
As the name suggests, Hong Kong Lane is a hub of imported items from South Asian countries. Lil' shops are lined on either side of the lane selling perfumes, denim wear, belts, junk jewellery, cosmetics, phone covers, and electronic goods. You can also hoard apparel at dirt cheap prices here!
Where |  Hong Kong Lane - Deccan Gymkhana
Timings | 10 AM - 7:30 PM
2. Laxmi Road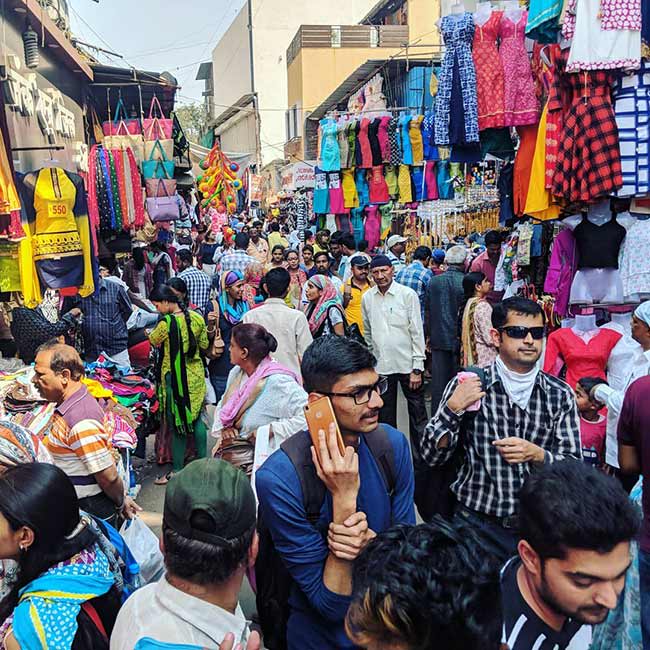 Picture Credits: erics_escapades
Laxmi Road is a bustling market that's swarmed with patrons and vendors selling their merch right under the sun. From printed kurtas to trendy bags, you can find everything here. If you're good at bargaining, you may find ah-mazing items like jewellery, footwear, and dresses at super affordable prices!
Where | Laxmi Road Market - Laxmi Road
Timings | 10 AM - 11 PM
3. Fergusson College Road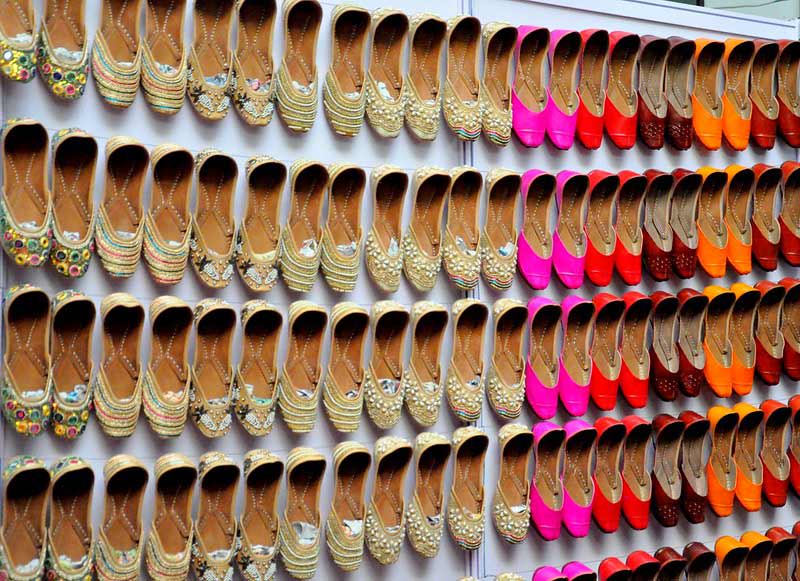 This Is A Representative Image
Fergusson College Road market is one of the most famous shopping destinations in the city. Clothes, jewellery, stunning mojaris, accessories, food - you name it and you get it here! Do check out the absolutely remarkable collection of chappals available at various stores on the street. You can also snag shirts for as low as 100 bucks here!
 
Where | Fergusson College Road - Shivajinagar
Timings | 10 AM - 10 PM
4. Fashion Street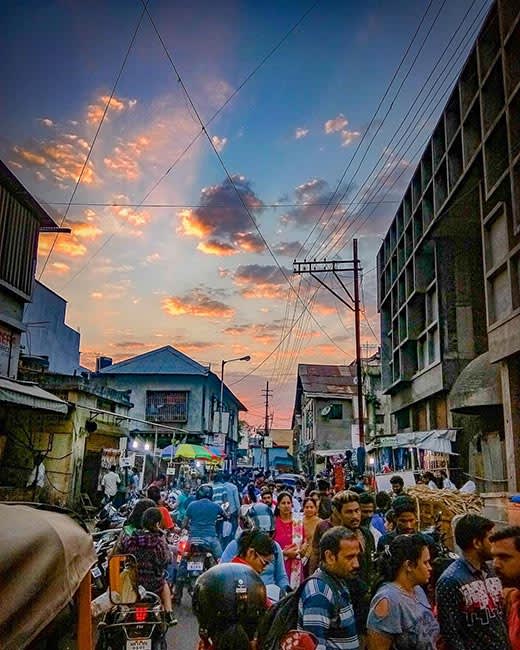 Picture Credits: manoj_ekhande
If you're low on cash and still want to go for a shopping haul with your BFF, Fashion Street is the place for you! One of the cheapest markets in the city, it houses over 450 retailers selling a variety of mind-boggling products at outstandingly reasonable prices. Visit this market and give your wardrobe a trendy makeover RN!
Where | Fashion Street - Bhavani Peth, Shobhapur, Kasba Peth
Timings | 9 AM - 9 PM
5. Koregaon Park
This Is A Representative Image
Amidst all the clubs and cafes, Lane numbers 1 & 2 harbor a buzzing market. Koregaon Park market is famous for colorful juttis, pretty earrings, and trendy purses. The gorgeous kolhapuris, embroidered bags, and juttis are the bestsellers here. Get your hands on 'The Osho Chappal' and go boho with the kaftans & meditation robes that come at pretty great prices here!
Where | Lane Number 1&2 - Koregaon Park, Ghorpadi
Timings | 10 AM - 11 PM
6. Bajirao Road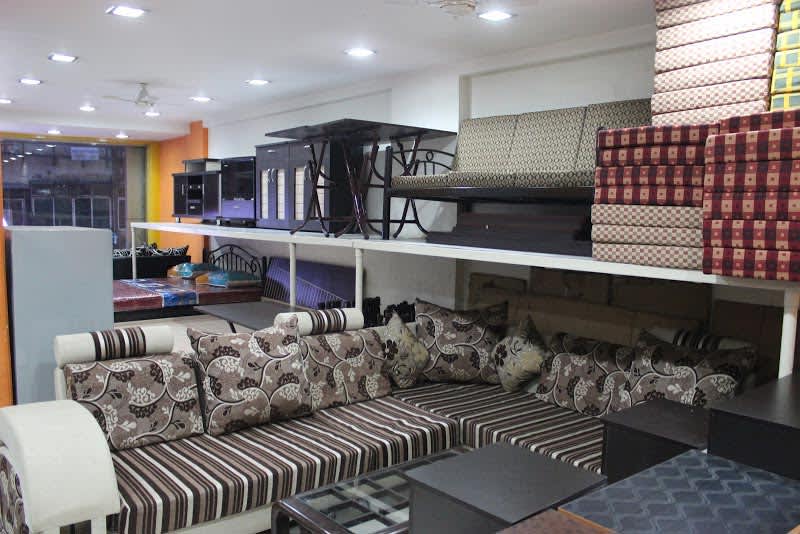 Picture Credits: Indiacom Ltd
Bajirao Road is considered to be the furniture paradise of Pune. If you've just moved to a new house and are looking for elegant furniture that won't break the bank, head to Bajirao Road ASAP! While Teak furniture is a specialty here, you can also find amazing collections of aluminum, steel, and plastic. To top it off, you can get your furniture customized! What are you waiting for?
Where | Bajirao Road - Puram Chowk
Timings | 9:30 AM - 6 PM
7. Juna Bazaar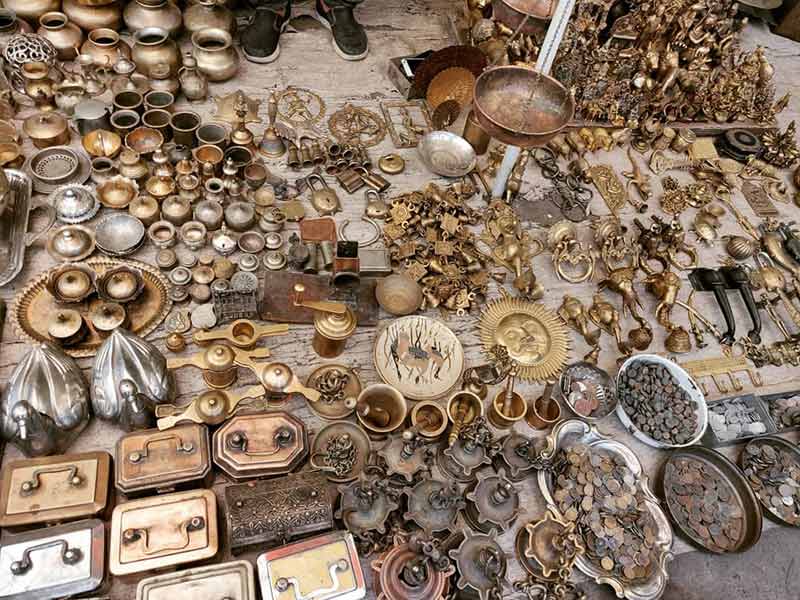 Picture Credits: rashmee_raut
Mark your calendars because this amazing flea market opens only on Sundays and Wednesdays! Popular for antiques and gorgeous relics, the Juna Bazaar is a MUST visit. From classical gramophones and traditional telephones to exquisite doorknobs and rustic hourglasses, every single item here has a history behind it.
Where | Juna Bazaar - Veer Santaji Ghorpade Road, Kasba Peth
Timings | 10 AM - 10 PM
8. TulshiBaug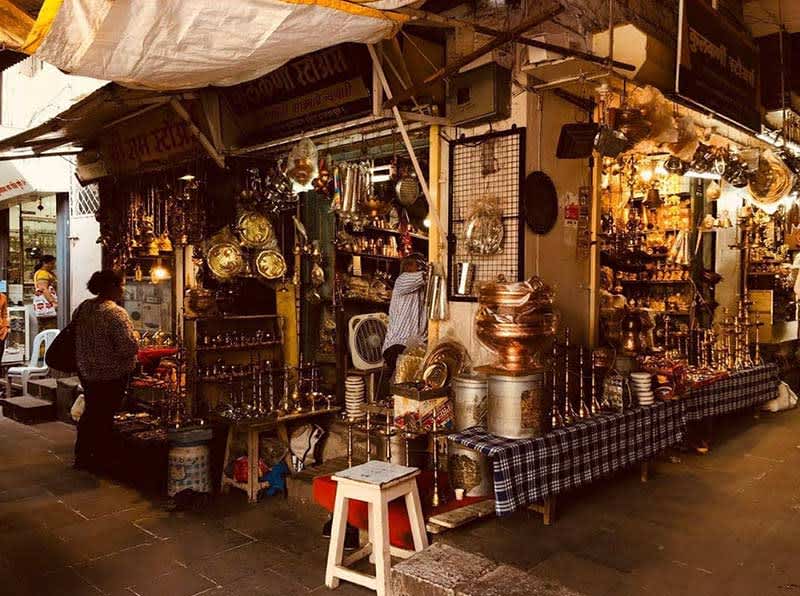 Picture Credits: blured_focused
Tulsi Baug is said to be the Chandni Chowk for Punerians. Located in the heart of the city, it's almost impossible to visit this market and leave without overfull shopping bags. Although Tulsi Baug is famous for affordable shoes and clothes, you can also find unique home decor and accessories here. All the shopaholics, where ya at?
Where | Tulshibaug - Budhwar Peth
Timings | 11 AM - 9 PM
9. ABC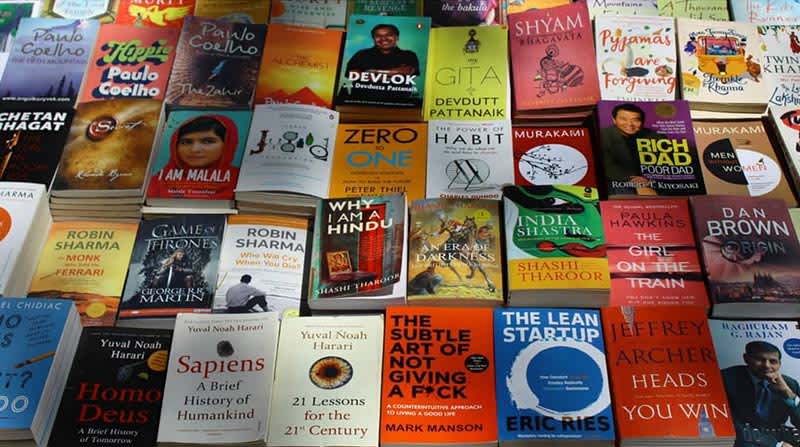 Picture Credits: view_finder_97
ABC or Appa Balwant Chowk is heaven for bookworms. ABC offers a wide range of competitive textbooks, bestsellers, and paperbacks in every genre and every language. If you've been looking for a particular book and can't find it anywhere else, you'll surely find it here at wholesale prices!
Where | Appa Balwant Chowk - Near Laxmi Road, Budhwar Peth 
Timings | 9 AM - 10 PM
Come check out these amazing flea markets in the city!