Ooty
Check Into These 8 Beautiful & Uber Luxurious Hotels For A Vacation In Ooty
If you're heading to Ooty anytime soon, we've got your accommodation woes sorted with a list of the best, most luxurious hotels in Ooty that will make your stay all the more worthwhile! Pick your fav and check in right away. 
1. Sherlock Hotel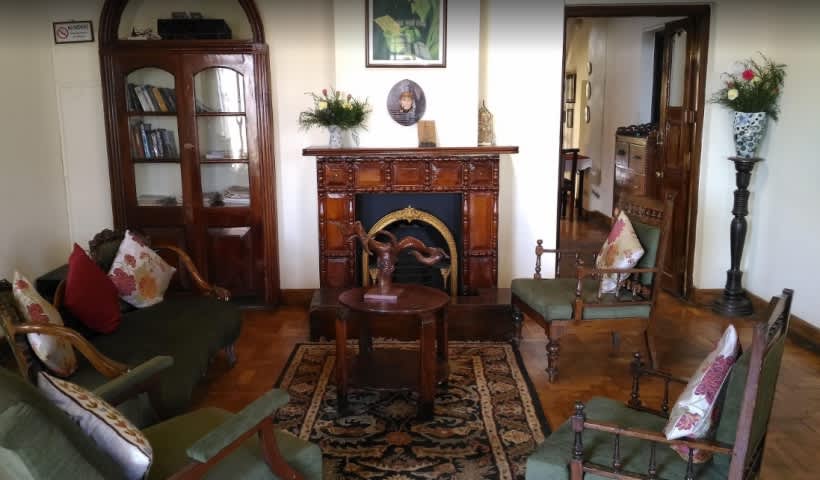 Picture Credits: Dillip Mohapatra
Let 'The Adventures of Sherlock Holmes' unravel as you plan your stay at this Holmes-inspired mansion! Travel back in time to the Victorian era of the late 1800s at this quaint hill cottage. With a fabulous panoramic view of the blue mountains and verdant tea estates, it offers glorious views to enjoy a hot cuppa coffee in the misty mornings of Ooty! Oh, and did we tell you that the rooms in the cottage are named after the cases solved by Holmes *starry eyed*! 
Location | Sherlock Hotel, Tiger Hill Road, Thalayatimund
Browse Through Their Website | http://www.littlearth.in/sherlock/
2. Sinclairs Retreat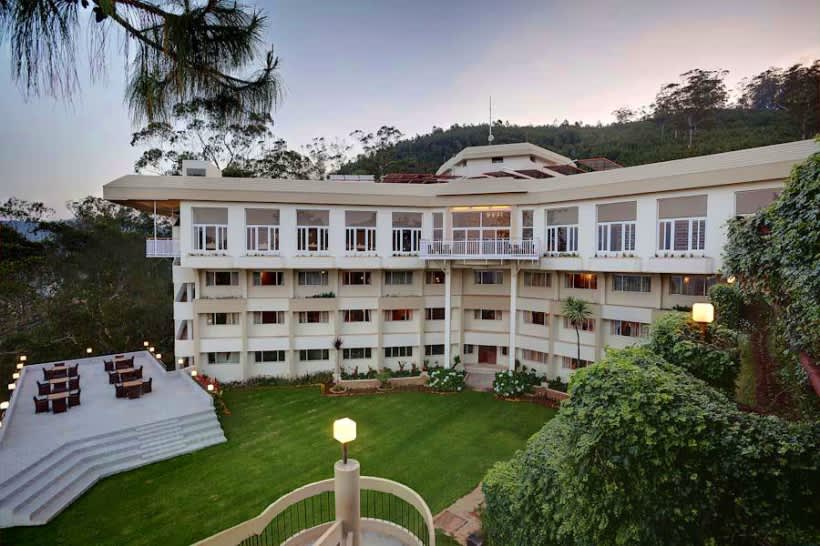 Located at a height of about 8,000 feet, it's touted to be the highest resort in South India! Located exactly where the 'Queen Of Nilgiris' was discovered, the resort renders a majestic view of the Ooty valley with the blue mountains on one side and the pristine forests interspersed with eucalyptus trees on the other. With all the luxurious amenities, the place is perfect for all those looking for some tranquility!
Location | Sinclairs Retreat Ooty, 444, Gorishola Road
Browse Through Their Website | http://www.sinclairshotels.com/ooty
3. Kurumba Village Resort
Named after the Kurumbas - a forgotten tribe, the resort is a tribute to the ancient clan that happily co-existed with nature in this hotspot of great biodiversity. The resort hosts several recreational activities indoors & outdoors for adults as well as kids, ensuring a perfect holidaying experience for everyone in the fam. Away from the clamour, amidst the glistening tea trees and misty Nilgiris, get ready to lose yourself in the charm of this resort!
Location | Kurumba Village Resort, Hillgrove Post, Kurumbadi
Browse Through Their Website | http://www.natureresorts.in
4. Taj Savoy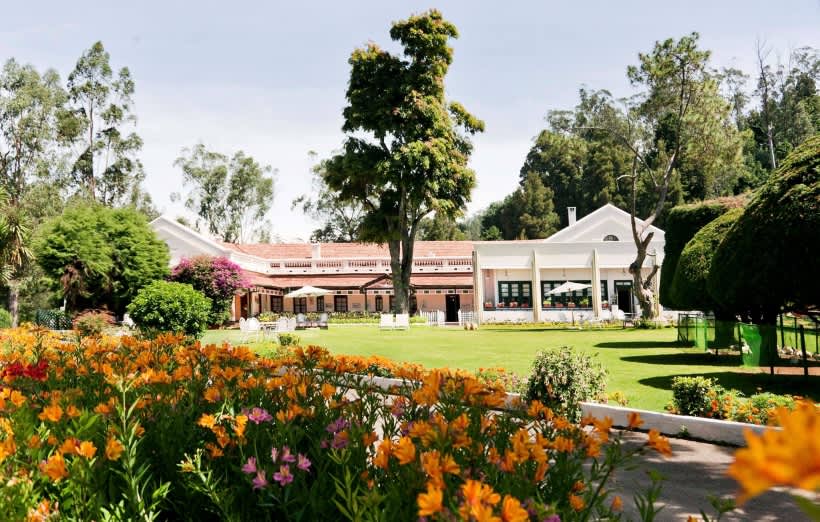 Located a short distance away from the city, Taj Savoy is an ideal retreat to unwind at. The colonial architecture of the hotel adds grandeur to your experience, and the place exudes a calming atmosphere and serenity amidst the verdant Nilgiris. The Dining Hall serves some of the most sumptuous food in Ooty! Complemented by warm service as well as all other modern business amenities, Taj Savoy is perfect for business travellers or a happy vacay with your fam!
Location | Taj Savoy Hotel, 77, Sylks Road
Browse Through Their Website | https://gateway.tajhotels.com/en-in/savoy/
5. Accord Highland Hotel
A contemporary style structure with a traditional feel, Highland Hotel is located at one of the most picturesque locations in Ooty, at 2,240 metres above the sea level in the Nilgiri Hills. Its interiors are aesthetically done with classic furnishings in its 49 rooms and 4 suites. It offers a substantial array of cuisines and is perched on a 10 acre landscaped hill slope, overlooking the beautiful valley!
Location | Accord Highland Hotel, 4/278, Kotagiri Road Doddabetta Junction, The Nilgiris
Browse Through Their Website | http://www.theaccordhotels.com/accord-ooty
6. Hotel Gem Park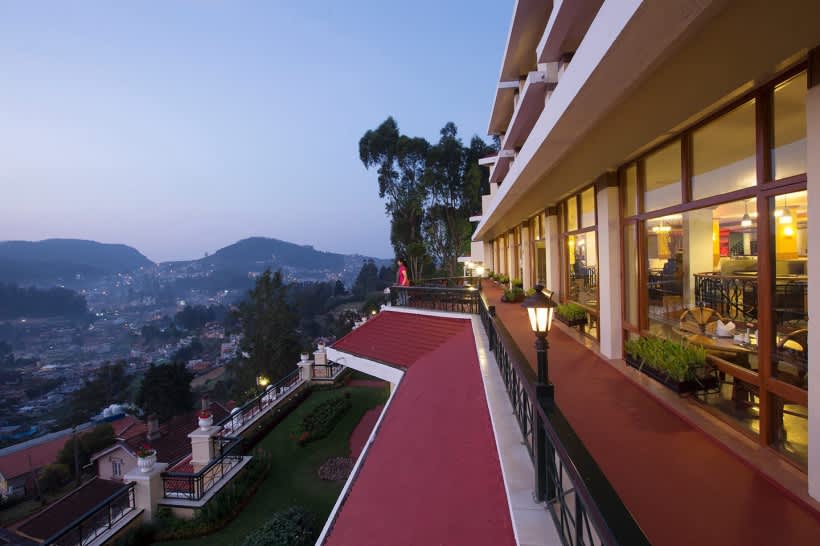 A perfect hotel for a pleasant and comfortable stay, Gem Park offers a fine experience and impressive services along with an exquisite view of the beautiful city overlooking the misty Nilgiris. 
Their Chinese cuisine restaurant - Jade Garden, and the multi-cuisine restaurant Toda Cafe, offers delicious treats. Complete with a full-service spa, this place is ideal for a stay in the heart of the city!
Location | Sheddon Road, Nilgiris
Browse Through Their Website | http://www.gemparkooty.com/
7. Hill Country Lovedale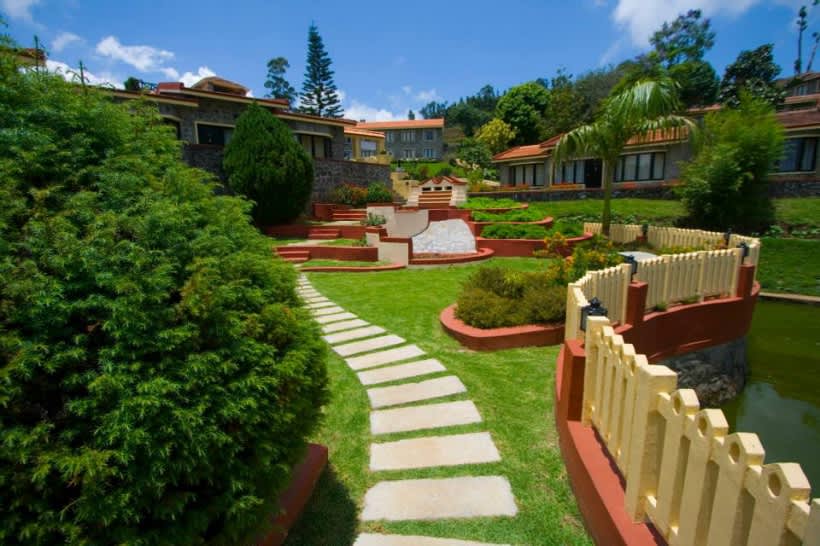 Nestled on the slope of a gentle hill in the Nilgiri range, overlooking the breathtaking Ketti Valley, Hill Country Holiday Resort provides the perfect escape from the hustle & bustle of the city life. Experience tranquility, wellness and rejuvenation at their Sowkhya Ayurvedic Wellness Centre. 
A quiet, undisturbed hamlet just a few Kms away from Ooty town, the setting here is idyllic and the weather supremely pleasant!
Location | H Grand Duff Road, Valley View, Lovedale
Browse Through Their Website | http://www.hillcountry.in/lovedale/
8. Fortune Resort Sullivan Court
Picture Credits: Jay Bastia
Set amidst lush green lawns and a colourful patterned garden, Fortune Resort Sullivan Court is a modern-day tribute to John Sullivan, who founded the scenic town in 1821. This beautiful family resort offers 67 well-appointed rooms with most of them providing scenic views of the slopes and makes for an ideal getaway for a fun-filled vacation with family & friends!
Location | Rose Garden Road
Browse Through Their Website | https://www.fortunehotels.in/ooty-fortune-resort-sullivan-court.dh.33
So pack your bags and get ready to rejuvenate yourselves at these luxurious hotels!