Nashik
6 Best Trekking Spots In And Around Nashik For The Adventure Seekers
Bored of your daily routine? Well how about taking a break from all things mundane and indulging in some adventure! Nashik has some pretty amazing trekking trails to offer in and around Nashik and we've picked out 6 that you must take on!
1. Overnight Trek To Ratangad Fort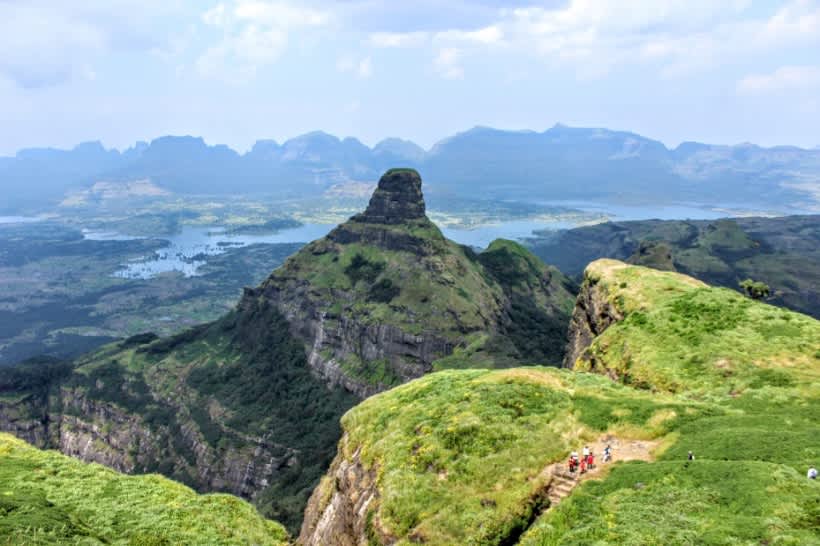 Known as the jewels of the fort, this 2000 year old fort is about 4225 ft. high! The trekking route is rather adventurous and takes up around 3 hours to hike. You can have an overnight stay at the base village - Ratanwadi and visit the nearby places too! Apart from the fort, you can spot the natural rock peak, Nedhe, and enjoy the spectacular view of Bhandardara Dam from here!
2. Trek To Harihar Fort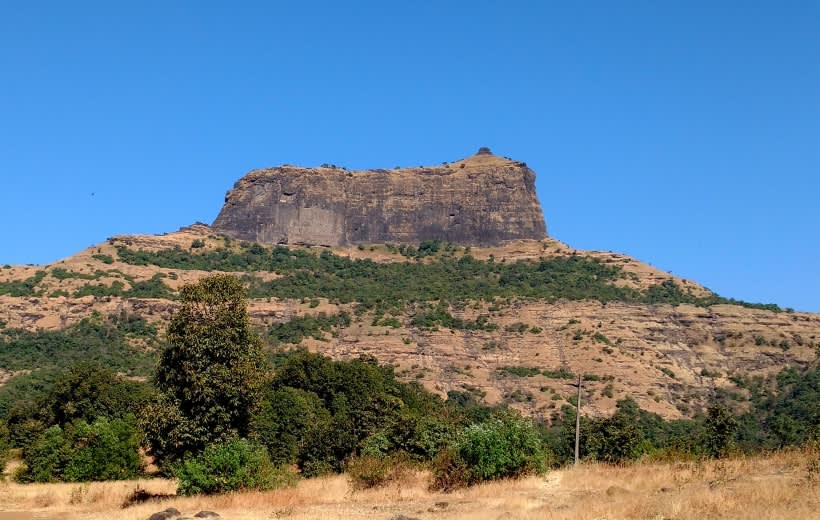 Just about 48 Kms from Nashik, this fort is located in Igatpuri district of Maharashtra and the trek can be completed in a single day and is ideal for those looking for a weekend adventure! It's very popular amongst the tourists for its peculiar rock cut steps and relatively easy hike.
3. Sandhan Valley Trek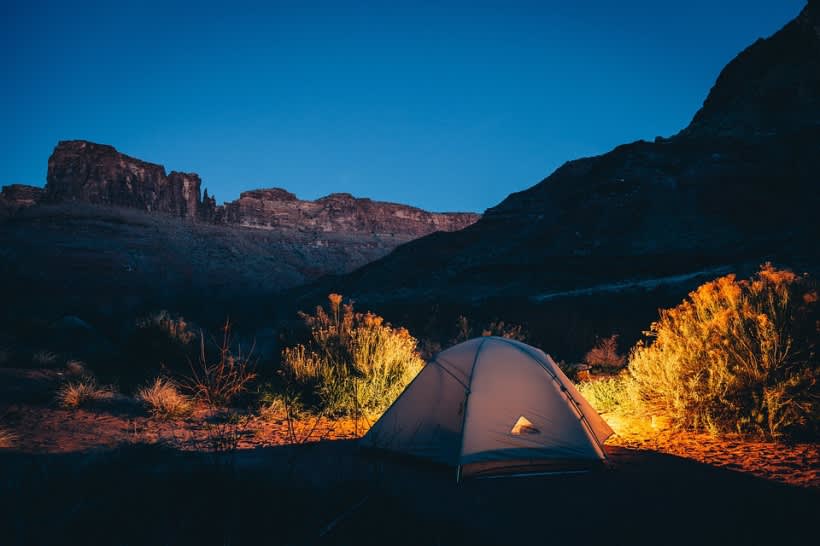 A trek to Sandhan Valley is a one of kind experience! One of the greatest canyons of
Sahyadri range, it has a narrow rock floor pathway squished between two 300 ft high rock walls and it's a sight for sore eyes! This water carved valley is quite famous amongst the travellers and you can also try out water rappelling here.
4. Kalsubai Trek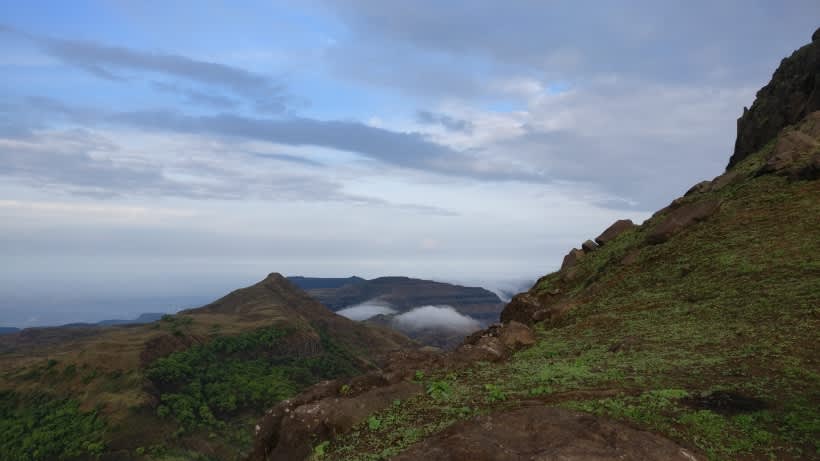 At about a 5400 ft. height, Kalsubai is the highest peak of Maharashtra! With a calming ambience and breathtaking views, this place needs to be on every backpacker's list! A trek to Mt. Kalsubai is like walking on clouds *heart eyes*! The trek has gained immense popularity and thus has been made convenient for the trekkers by constructing steel railings, ladders and chains to assist in climbing.
5. Kulang Fort Mountain Trek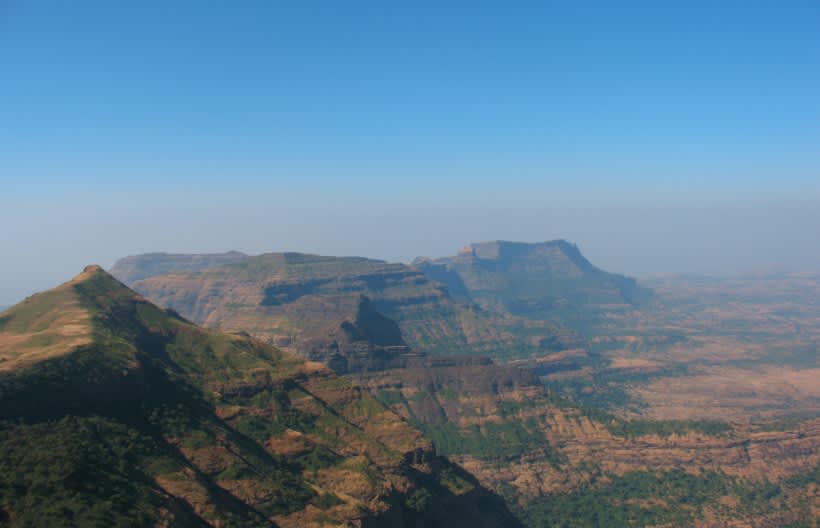 A trek to Kulang Fort is quite a tough one! The best time to go on this trail would be during winters. After you're done trekking, you can relax and camp here overnight! With splendid views and an exciting hike, this trek had to be on our list of the best treks around Nashik!
6. Alang-Madan-Kulang Trek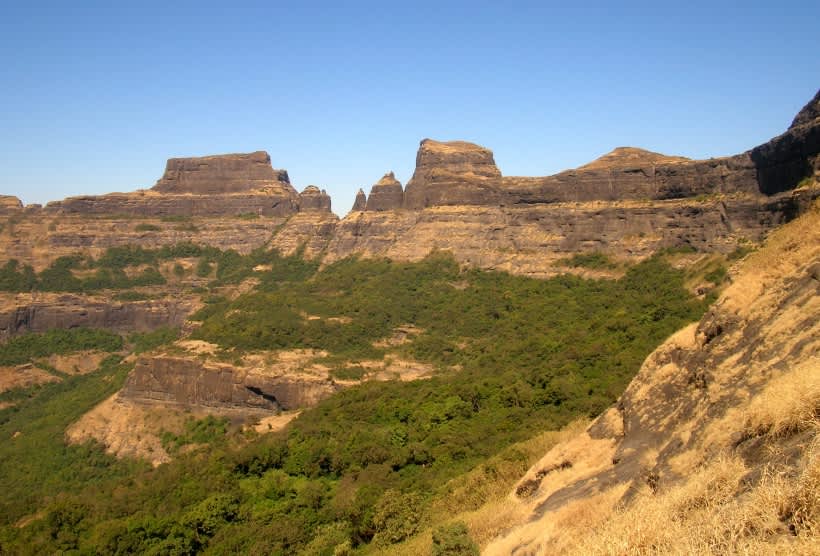 Popularly known as the AMK trek, this is probably the most difficult trek of the Sahyadri Range! Only advanced trekkers are advised to try this trek. The 3 forts are full of
rocky patches and one can easily lose the way while passing through the dense forests but the thrill and adrenaline is all worth it! 
Take note that it's not recommended to trek to these places during the monsoons, so plan accordingly and take on a thrilling journey like no other.