Mussoorie
Chick Chocolate In Mussoorie Is A 70-Year Old Sweet Haven If You're In Love With The Cocoa!
If you harbour a love for all things sweet, you may have heard of the wonderfulness of this famed cafe in the hills known as Chick Chocolate! Nearly 70 years old, it's (quite rightly!) considered the heart and soul of Mussoorie and we're here to tell you all about it! 
We love their simplistic and casual decor with light yellow hued walls adorning music memorabilia, posters of Hollywood movies, a black board with the day's special mentioned on it & a shelf with all kinds of books giving it a homey vibe.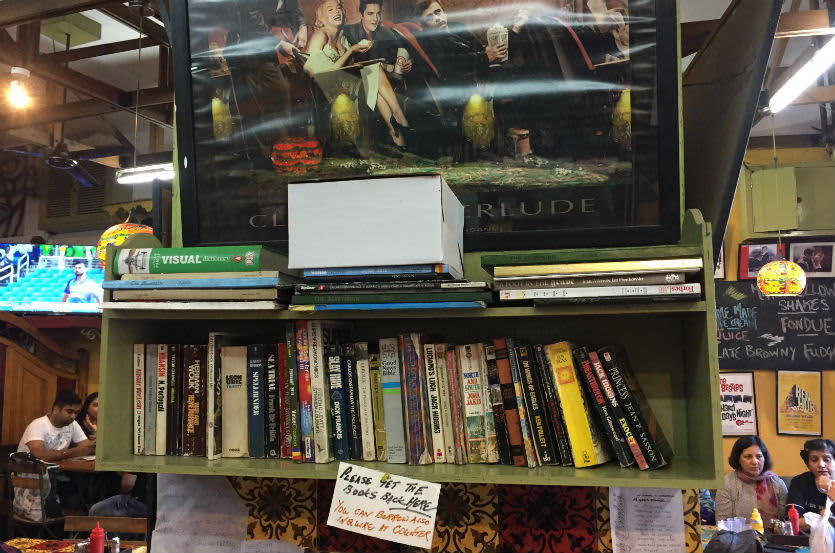 Sweet Deal | They've got everything from imported sweets to homemade chocolates, delicious Cold Coffee, Hot Chocolate, waffles and a whole bunch of pastries for you to devour! They're especially famous for their Fruit Cream. This place is also a popular brekkie spot as they serve up an authentic European breakfast with baked beans, eggs, pancakes and lots more *drooling*! 
So go ahead and hit this place up ASAP! 
Where | Landour Bazaar Rd, The Mall Road, Mussoorie
Browse Through Their FB Page | https://www.facebook.com/pages/Chic-Chocolate/174109382650358