Mussoorie
9 Best Hotels In Mussoories That Are Perfect For A Luxe Staycation!
We know how boring life can get with that weary schedule full of deadlines, appointments and targets which naturally leads to a longing for a quick escape from all the *recreation deprivation* and so we've curated a list of the best hotels offering all the luxuries torejuvenate yourselves ASAP! 
1. JW Marriott Mussoorie Walnut Grove Resort & Spa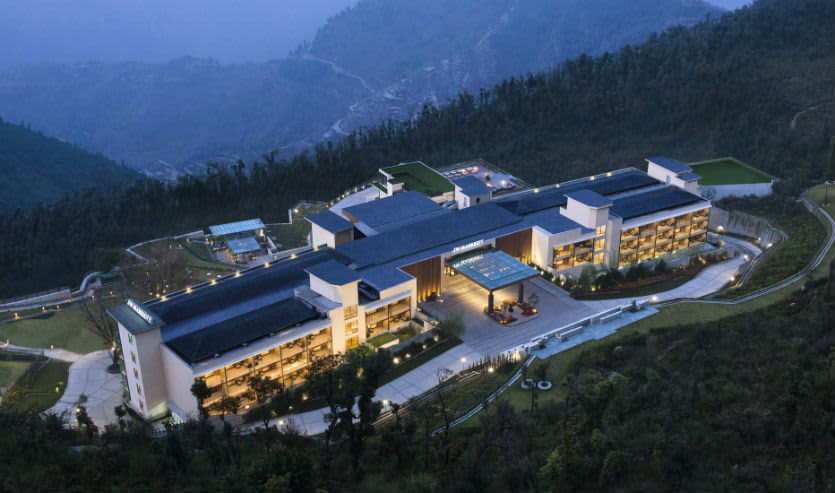 The luxury resort in Mussoorie borrows from its setting in the Himalayas with a style that is inspired by the area's historic walnut plantations and a design that highlights the beauty of the mountains. It showcases an amazing spa with an indoor swimming pool *heart eyes*, scrumptious food, an open tea lounge and so much more that you'd never wanna come back! This one is perfect for a weekend getaway with all the luxe feels! 
Location | Village Siya, Kempty Fall Road, Tehri Garhwal
Check Out Their Website | https://goo.gl/MWx8vR
2. WelcomHotel The Savoy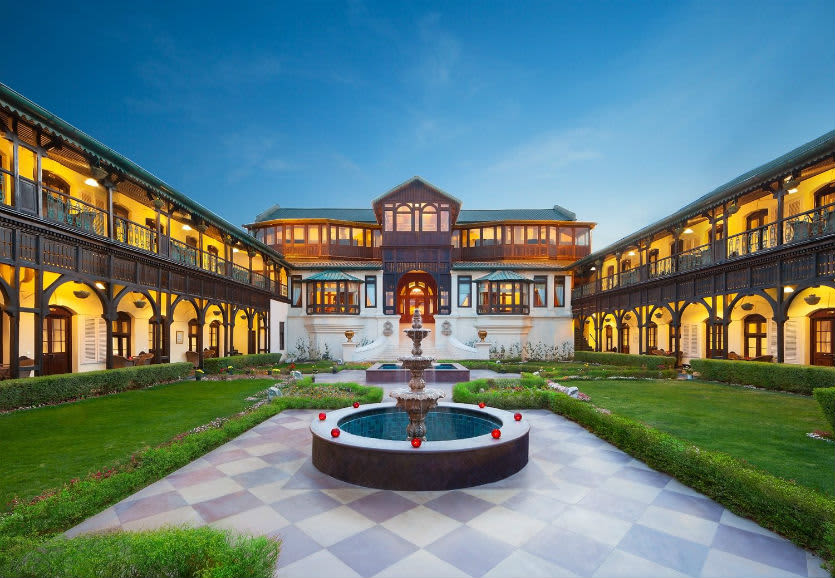 Chances are you might have heard of this hotel for its spooky, ghostly stories *inner horror lover rejoices*! While we might not ascertain you about what ghosts you may or may not encounter here, one thing's for sure - this place comes highly recommend for all its luxurious feels. The two turreted towers besides the main building, the gothic architecture and genteel country-style rooms - all this give this hotel a vintage look and is perfect for a peaceful getaway! 
Location | Library Bazar, Gandhi Chowk
Check Out Their Website | https://goo.gl/o1z2TD
3. The Amber - Vermont Estate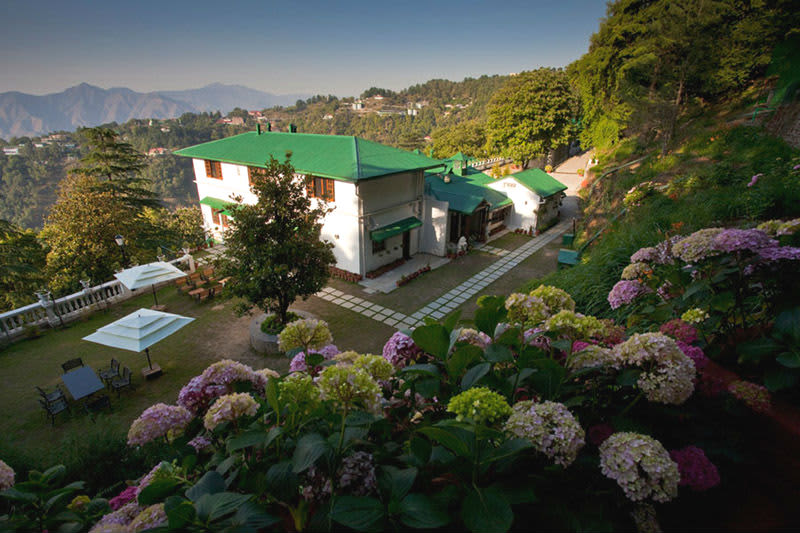 A few kilometres away from the hustle and bustle of the Mall Road - Amber is like an elysian in the hills! A manicured garden, full -fledged play area at the back and a beautiful view overlooking the Doon Valley - this hotel has it all! They have beds in the open area for you to lay down under the stars *starry eyes*, the rooms are spacious and fully equipped with all the luxuries so check it out!  
Location | Hathi Paon Road, Near Company Bagh
Check Out Their Website | http://www.vermontestate.in/
4. Jaypee Residency, Manor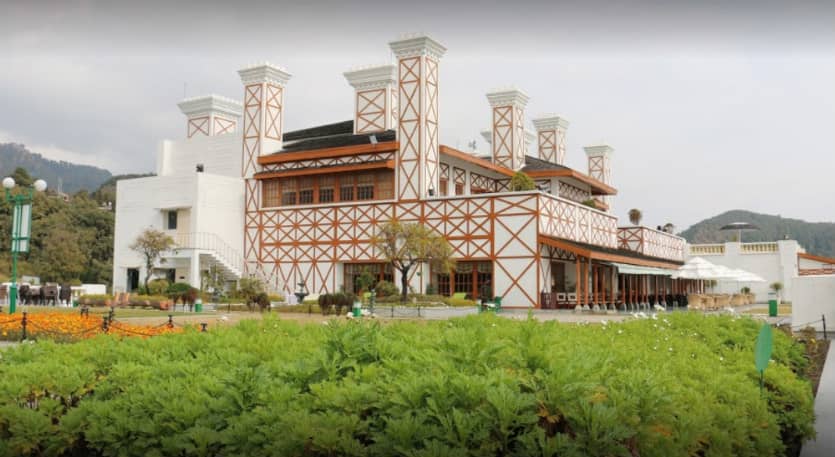 The white coloured huge building with edgy modern architecture, spread over 9 acres with vast gardens and a humongous chess sculpture in the middle of it all is simply beautiful and perfect for a refreshing getaway from the city. Indulge in an Ayurvedic Spa or high tea in the evening and have yourselves a lavish vacation!  
Location | Barlowganj Road
Check Out Their Website | http://www.jaypeehotels.com/residency-manor-mussoorie
5. Royal Orchid Fort Resort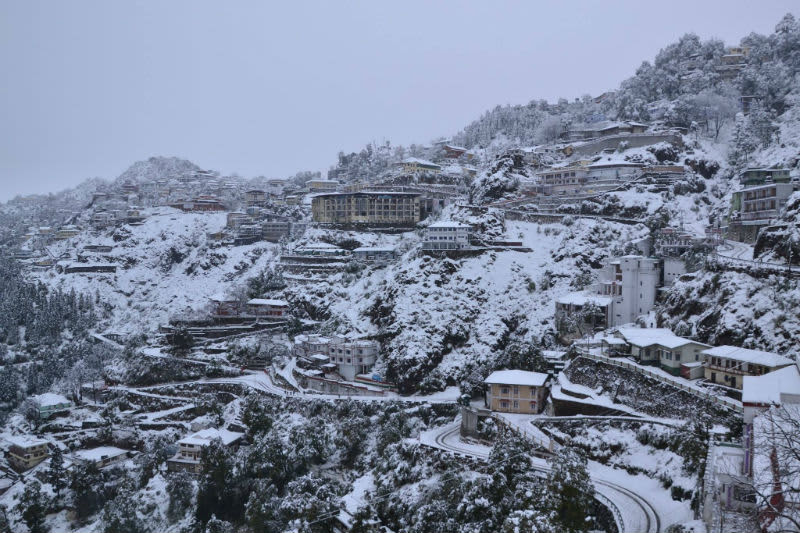 Right from the huge forts to the huge wooden gate - this hotel gives all the royal feels! Fine, delicious food, spacious rooms with wide balcony and a view to kill for, this one is perfect for a li'l luxurious vacay! Every corner of the resort is subtly done which will give you a very warm feeling, so bookmark this place for your next Mussoorie trip! 
Location | Tara Hall Estate, Picture Palace Road
Check Out Their Website | https://goo.gl/y8z8KN
6. Cloud End Forest Resort
If you want to experience nature in its true form then you cannot afford to miss out on a stay at this resort! The best part is that it offers numerous nature trails of its own so you really don't need to go anywhere else for hiking. You can enjoy the beautiful snow-capped Himalayan range from their Rose's Diner. And what we love the most about this place is that they welcome your pets too!
Location | Hathipaon Area
Check Out Their Website | http://cloudend.com/
7. Hotel Madhuban Highlands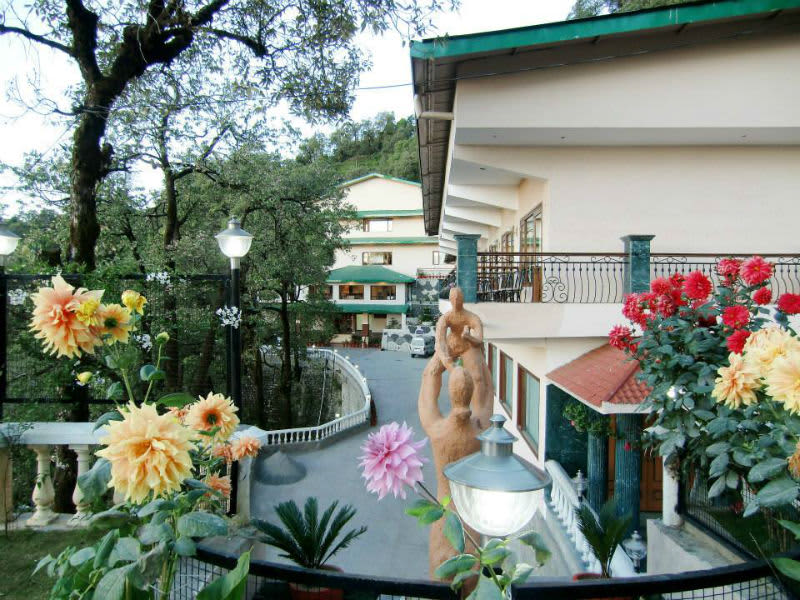 This hotel is a stroll away from the Mall Road and so you'll have lots to explore when staying here! The cottages have a colonial feel to it, plus they have a tastefully designed spa, a unisex salon, a well-equipped gym, a kids area with all the video games in the world, a pool table and everything you can possibly imagine so plan that getaway ASAP. 
Location | Brightland Estate, Near Library Chowk, Charleville Road
Check Out Their Website | https://goo.gl/s6qoWx
8. Country Inn & Suites By Carlson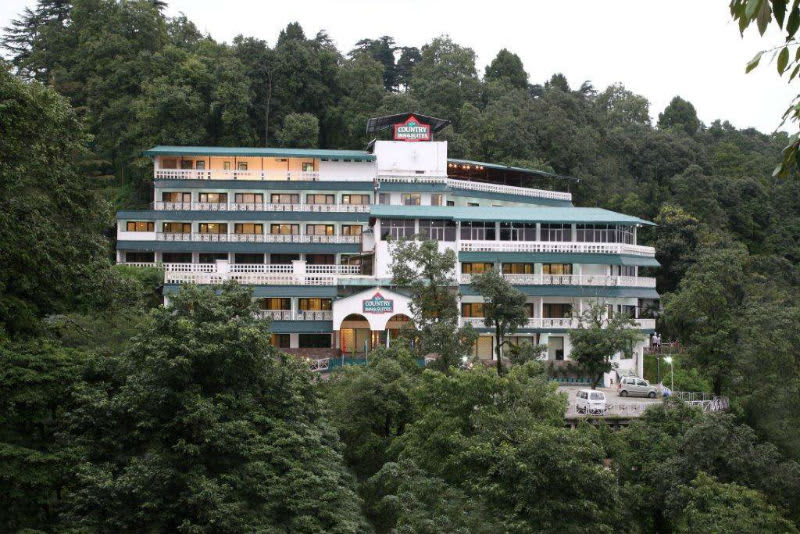 Located in quite a secluded area, this hotel has a very modern and edgy architecture and decor! The 50 rooms are tastefully designed with hardwood floors which makes them super cozy. The hotel also has a lovely library to keep you busy so what else do you really need?!
Location | Convent Road, Near Library Chowk
Check Out Their Website | https://goo.gl/H9G4At
9. Fortune Resort Grace
This resort is located at the library end of the Mall Road yet retains its charm of being a quiet country resort! It's tastefully done up in a contemporary décor with enchanting valley view rooms! The dining area has a separate open area section where it feels like you're surrounded by the mountains from all directions. They also have a spa and a well-equipped gym so that you're all set!  
Location | Library Bazar, Gandhi Chowk
Check Out Their Website | https://goo.gl/1tLJZ1
So choose your favourite, pack your bags and GO!