Mussoorie
7 Spots With A View-To-Kill-For In The Picturesque Hills Of Mussoorie
Planning a getaway to your fav hill station - Mussoorie soon? We have all the reasons why you should, just in case you needed some motivation! These 7 places in this beautiful hill station will definitely be a treat to your sore eyes with their enthralling views and peaceful surroundings. Read on!  
1. Camel Back Road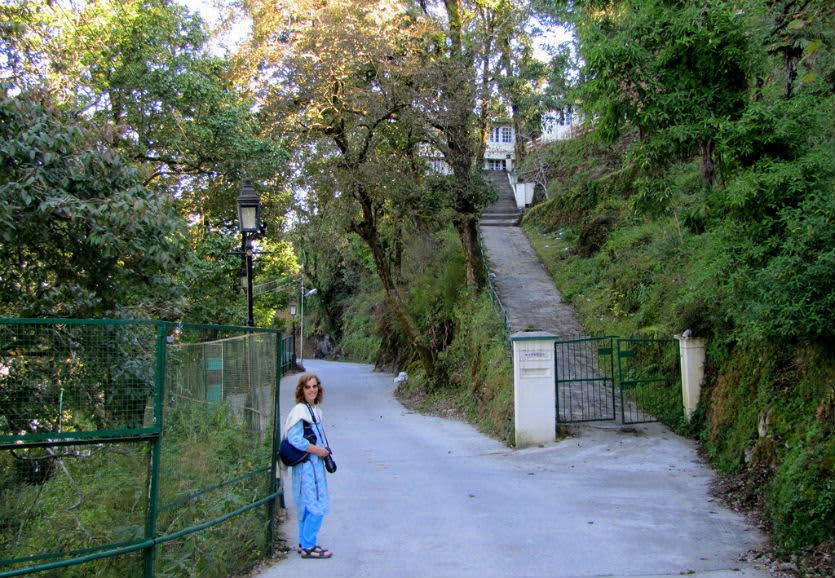 Camel Back Road, got its name because of its natural rock formation which looks like a camel's back with a hump! The road extending up to 3 kilometers is quite famous here and is a jogger's paradise because of its peaceful surroundings and abundant greenery! One can witness a romantic sunset and sunrise from this road easily. A perfect walk with nature all around - don't miss this stupendous sight! 
2. Gun Hill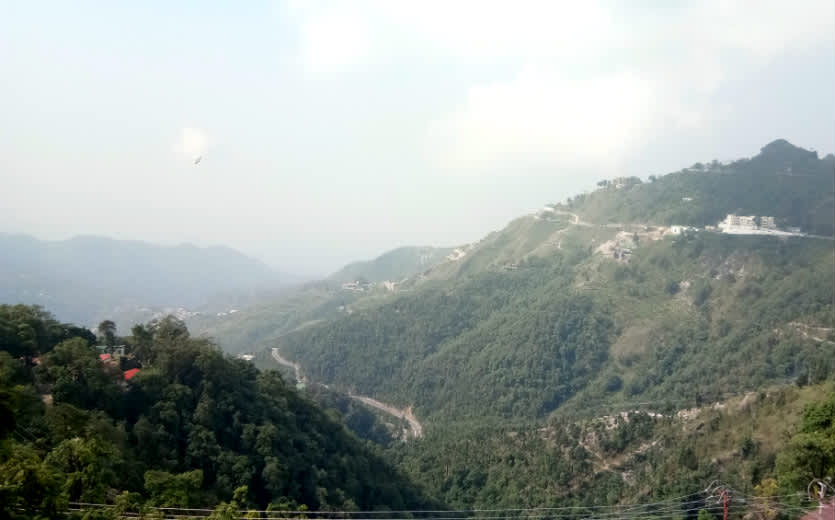 Located at an altitude of 2024 meters, one has to board a cable car to reach the top of this hill! Once up, you can enjoy the enthralling view of the Doon Valley, the whole of Mussoorie and the Himalayan hills. The cable car is a fun ride to take on and is a must experience! 
3. Lal Tibba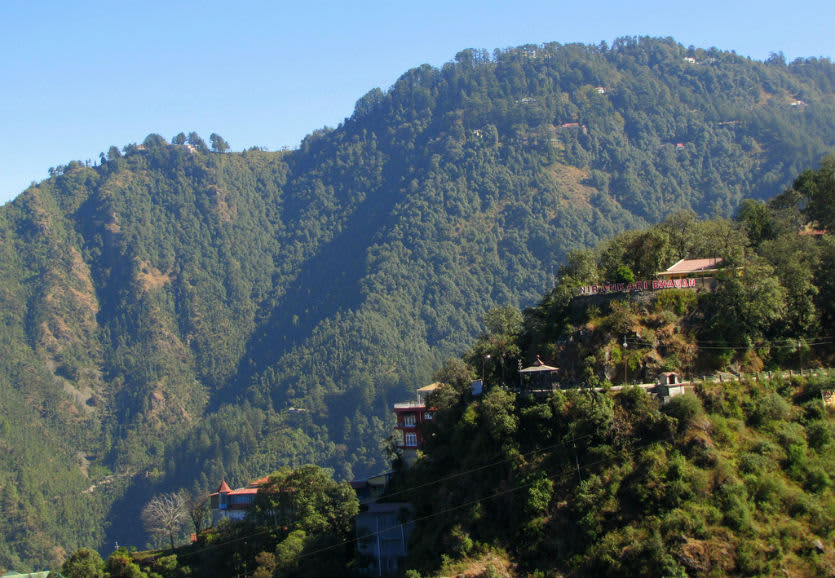 It is the highest point in Mussoorie and what we love the most about this place is that it is still untouched by commercial activities! Located at the Landour area in Depot Hills, you can get  a mesmerizing view of the Himalayan mountain peaks like Badrinath, Kedarnath , Bandarpunch with the help of municipality installed telescope that dates back to 1967! With the British architectural style of houses and the tranquil environment it holds around itself - this place is simply beautiful!
4. Nag Tibba Trek
If you're looking for a weekend getaway, take on the Nag Tibba Trek which is a moderate trek offering some of the best camping spots and picturesque trails as the route goes through thick deodar forests *heart eyes*! With only a day into the trek one reaches a very remote region with almost no habitation. This one is perfect and a great refresher overall. 
5. Happy Valley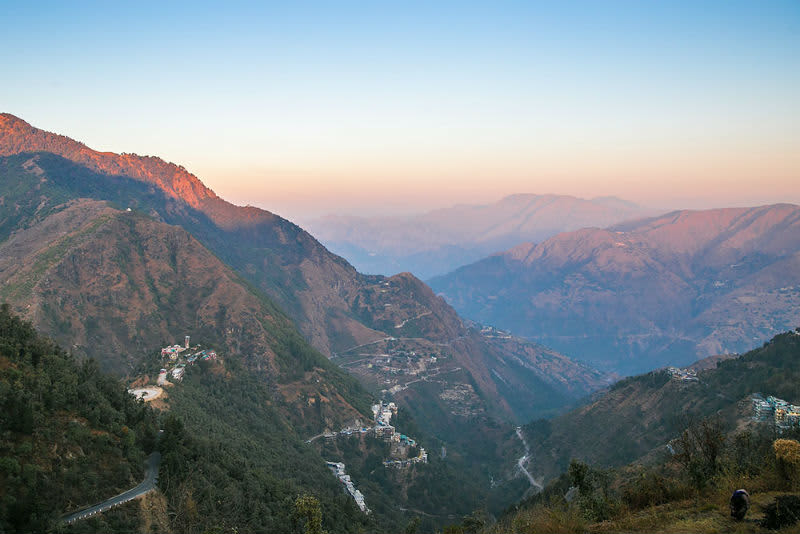 Picture Credits: SID
This place is named after the fun, frolic and laughter that echoes in the air above the tiny valley! The valley was the first home of the 14th Dalai Lama and it's a permanent home for many followers of Dalai Lama who had taken refuge in this valley. The presence of a monastery and school where the students are taught to maintain their Tibetan culture alongside a thorough educational experience spreads the divine message of Buddhism. The place is beautiful and should definitely be on your bucket list! 
6. Sir George Everest's House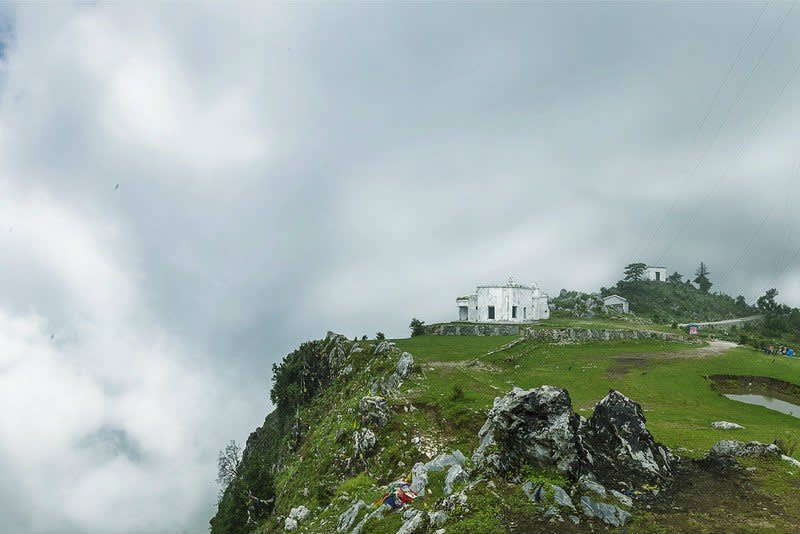 Built in 1832, this place was the home and laboratory of Sir George Everest and is now a beautiful ruin! The home is situated in a place where one can get great panoramic views of the Doon Valley on one side and the snow clad Himalayan Range on the other. The house is under the jurisdiction of the archaeological Survey of india and is still intact though no one is allowed to enter it now.
7. Clouds End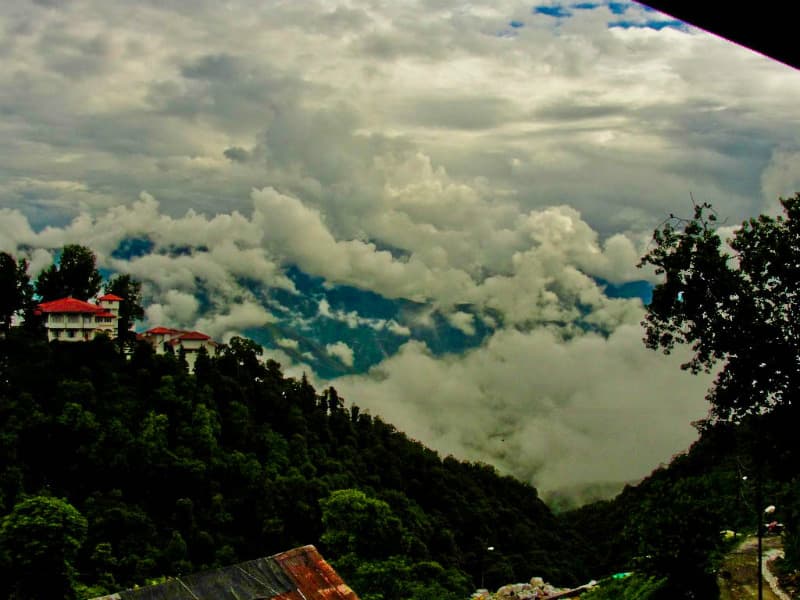 Marking an end to Mussoorie - Clouds End is a place that showcases beauty with its widespread oak and deodar trees amidst 2000 acres, taking you to Benog Wildlife Sanctuary and Jwala Devi Temple at a further 2 kms. One can witness beautiful views and a peaceful atmosphere at this place. The site is best enjoyed when reached on foot by travelling through the Hathipaon Road from Happy Valley! 
So don't forget to check all these places out on your next vacation to this beautiful station!