Mumbai
6 Skilled Makeup Artists Who Will Give You A Stunning Makeover On Your Wedding
Your wedding day is one of the most cherished days of your life, a golden memory that's going to remain special till eternity. Every bride wants to look perfect- from her regalia lehenga to her makeup, she invests a lot of time in this. Mumbai has a number of fab makeup artists that cater to different requirements so,  if you're trynna figure out a makeup artist for your wedding then this list is exactly what you need!
1. Kajol R Passwan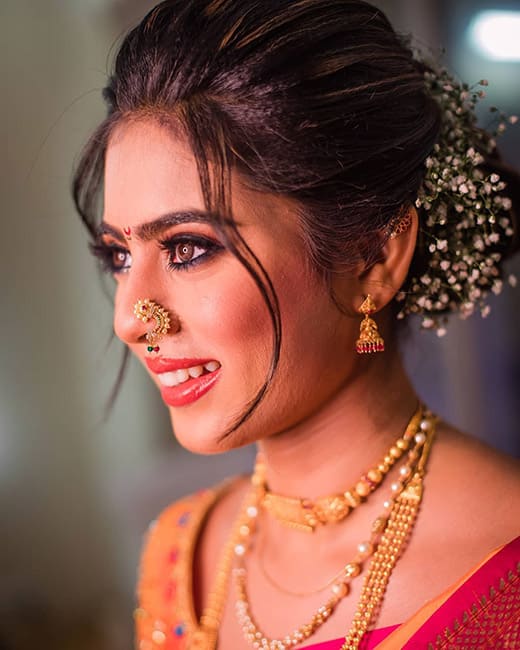 Kajol R Passwan is a paramount name in the makeup industry who uses premium opulent products with a chic minimalist style as her forte. Specialising in HD airbrush makeup, she's gonna make you feel completely at ease throughout the entire process and works her magic based on sheer understanding of all the itsy bitsy details. Let it to her to ensure your makeup dazzles with your attire and how! 
Skim Through Her Insta Feed | https://www.instagram.com/kajolrpaswwan/
2. Makeup Missile By Preeti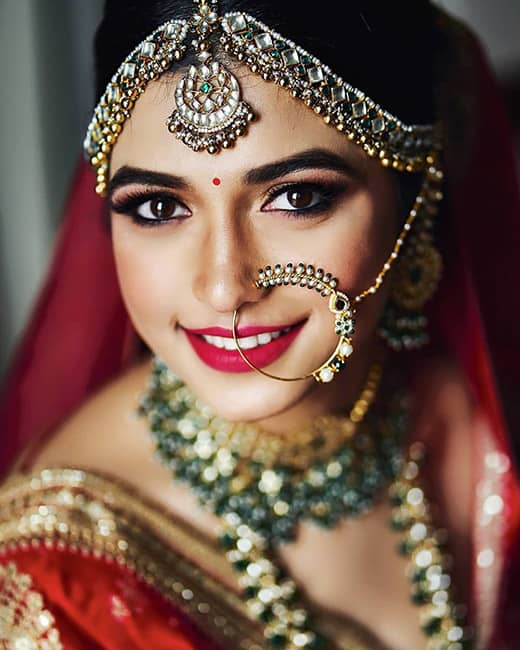 An internationally-certified makeup artist, Preeti Jain has created a niche clientele for herself by providing personally customized rafts for every bride-to-be. Additionally, she also offers pre-bridal beauty services with a prime focus on enhancing your best features. Be it smokey eyes or accentuated lips, she will give you the perfect makeover! Hair styling, draping, airbrush makeup, party and bridal makeup, you name it and she'll ace it! 
Skim Through Her Insta Feed | https://www.instagram.com/makeupmissile/
3. Nidhi Agarwal
Right-hand of well known celebrity makeup artist Namrata Soni, Nidhi has already created striking bridal makeovers in the short span of 3 years. A huge AF bonus is that she presents free trials to her clients before pinning down the final look. Be assured that she only believes in using luxe brands such as Charlotte Tillbury, Bobbi Brown, Huda Beauty and Chanel. If you're keen, she will also aid you with your makeup trousseau shopping! 
Skim Through Her Insta Feed | https://www.instagram.com/nidhiagarwalmua/
4. Naishaa Parekh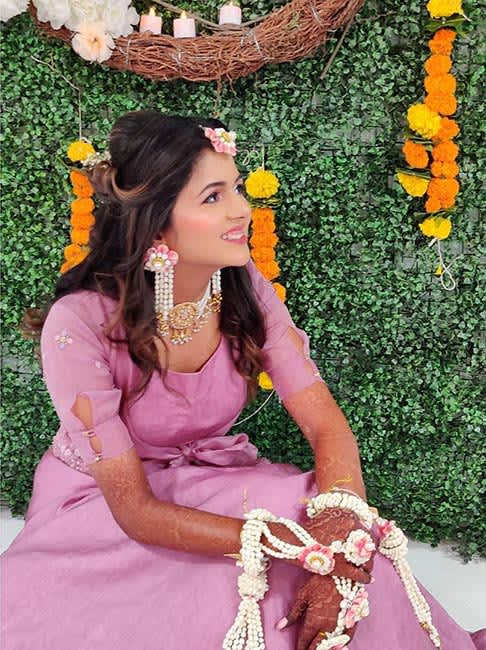 With her seasoned and advanced techniques, Naishaa Parekh is a wiz in ensuring there's no scope for makeup woes. She focuses on creating contemporary non caked-up looks, 'cause hey, we're all for subtlety. Trust her to give attention to the minutest of your wishes & presenting to you the dulhaniya look of your dreams. Her tailor-made proposals are light on the pocket and  widely in demand amongst brides-to-be. 
Skim Through Her Insta Feed | https://www.instagram.com/makeup_by_naishaa/
5. Nidhi Kaushal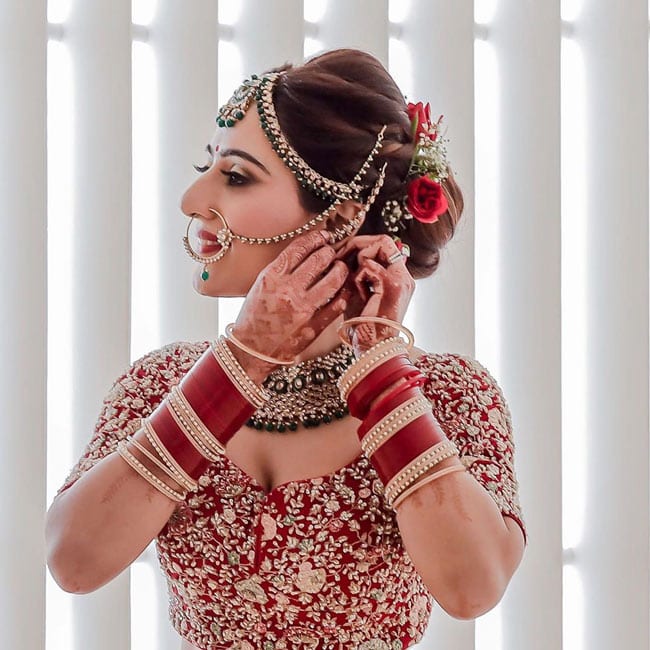 Known for her natural yet glamorous makeovers, Nidhi Kaushal is certified by International cosmetic giants such as Bobbi Brown and Donald Simrock. She has also worked with(hold your breath) Sabyasachi Mukherjee in Lakme Fashion Week. With oodles of experience in the makeup industry under her belt, Brides-to-be, this makeup artist will go out of her way to deliver to you your desired bridal lewk. 
Skim Through Her Insta Feed | https://www.instagram.com/makeupbynidhikaushal/
6. Meghna Butani
One of the oldest makeup artists in the bay, Meghna Butani has worked with B-town bombshells such as Bipasha Basu, Malaika Arora Khan, Lisa Haydon, Kiara Advani and a plethora of others. Patient and a thorough professional, her forte lies in dewy contemporary looks while she strongly believes in steering clear of layers. We love that Meghna does an incredible job at uplifting one's best features in creating an iconic look that's bound to become the talk of the town!
Skim Through Her Insta Feed | https://www.instagram.com/meghnabutanihairandmakeup/
Ladies, we know for sure that you're gonna look every bit of the fairytale goddess you've secretly wished for. Do ensure to grab this opp at the earliest since their slots fill up really fast and you wouldn't want to miss it!