Mumbai
6 Eateries That Are Serving Lip-Smacking Vada Pav And Has Got Us Drooling!
Disclaimer: Bearing in mind the current health crisis befalling the city and the world at large, we're tweaking our content policy and recommendations. Stay positive, keep hygiene levels up and don't fall prey to panic and misinformation.
Vada Pav is officially this city's fave street food and every nook & corner of this town is brimming with lil kiosks and eateries that are dishing out delectable authentic vada pav. We've curated a list of some of the best places in town from where you can devour mouth-watering vada pav, so read on folks!
1. Gajanan Vada Pav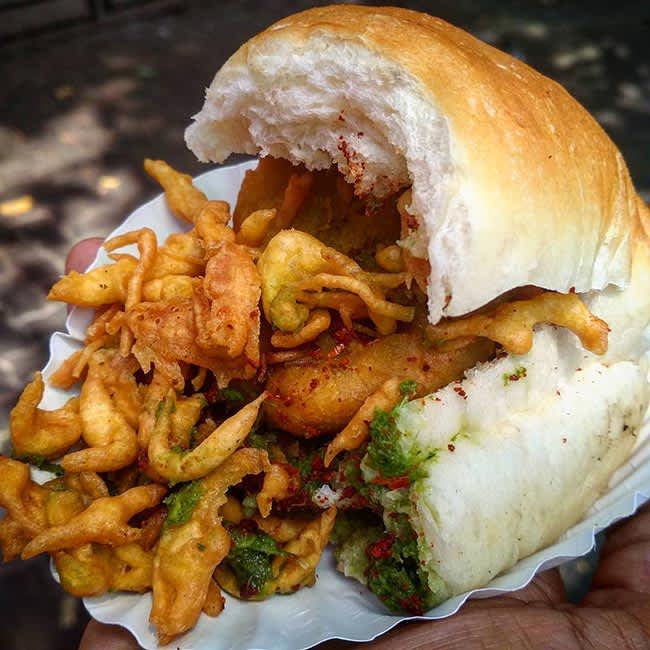 Picture Credits: macroajit
Crispy vadas with toasted pavs served with a zesty chutney, that's Gajanan Vada Pav for y'all! They ONLY serve vada pav and are a hot fave amongst students. Their signature besan chutney served with your fave street food is what makes this very stall stand out from the others, so head over if you haven't already!
Where | Gajanan Vada Pav - Thane West, Thane East, Dombivali West & Other Locations
Timings | 7:30 AM - 10 PM
Meal For Two | Rs 150
Call Them | +91 9167 540 011 & +91 2225 407 867
2. Ashok Vada Pav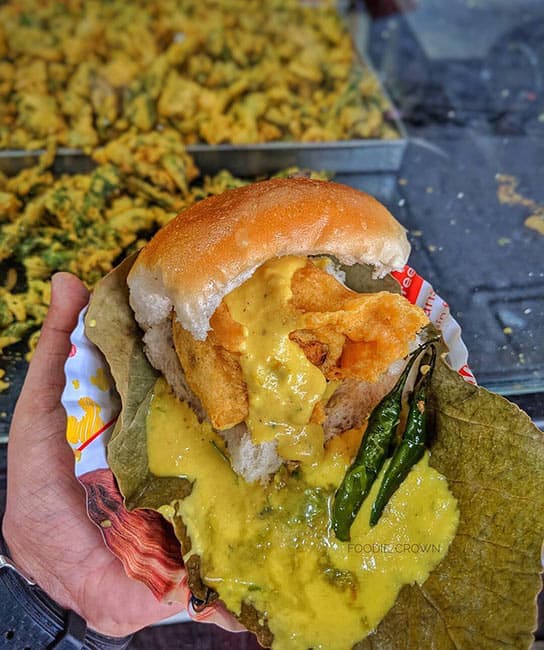 Picture Credits: foodie_crown
Ashok Vada Pav flung its doors open in the city over 35 years ago and is an absolutely popular vada pav haunt in town. They've sure maintained the quality over the years and serve only one kind of vada pav that's made with over 40 ingredients. Cray, right? Even B-town biggies like Shabana Azmi, Sonu Nigam and Madhuri Dixit come over to this kiosk to get their fill of vada pav!
Where | Ashok Vada Pav - Off Cadel Road, Kirti College Lane, Prabhadevi
Timings | 11 AM - 9:30 PM
Meal For Two | Rs 100
Call Them | +91 2224 369 003
3. Babu Vada Pav'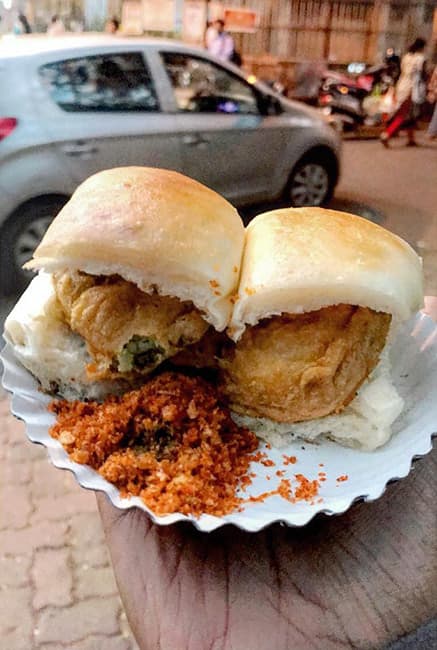 Picture Credits: _food_stop
Started in 1960, Babu Vada Pav serves ah-mazing vada pav that's already created a lotta buzz in town. Served with a lip-smacking gunpowder chutney, the delish vada pav will satiate your cravings like no other. Don't forget to also dig into their Kothambir Vada and Misal Pav! 
Where | Babu Vada Pav - Vile Parle East, Mahakali, Chakala & Other Outlets
Timings | 9 AM - 9 PM
Meal For Two | Rs 100
Call Them | +91 9820 144 842
4. Anand Stall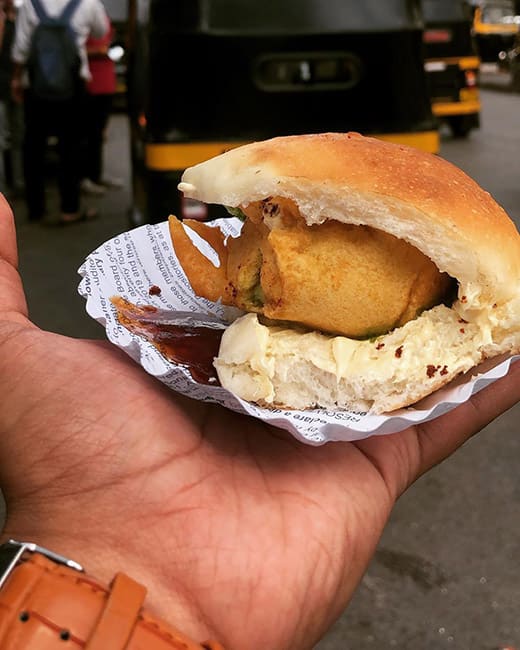 Picture Credits: wantgoodfood
Swarmed with locals, especially on rainy days, head over to Anand Stall if you want to devour ah-so-spicy vada pav! They're popular amongst the locals and also serve other scrummy yummies like Cheese Masala Dosa, Junglee Grill Sandwich, Butter Vada Pav, Cheese Vada Pav and many more! Spoilt for choice? Yes, totes!
Where | Anand Stall - Vile Parle West & Vile Parle East
Timings | 8 AM - 11:30 PM
Meal For Two | Rs 200
Call Them | +91 9152 147 155
5. Aaswad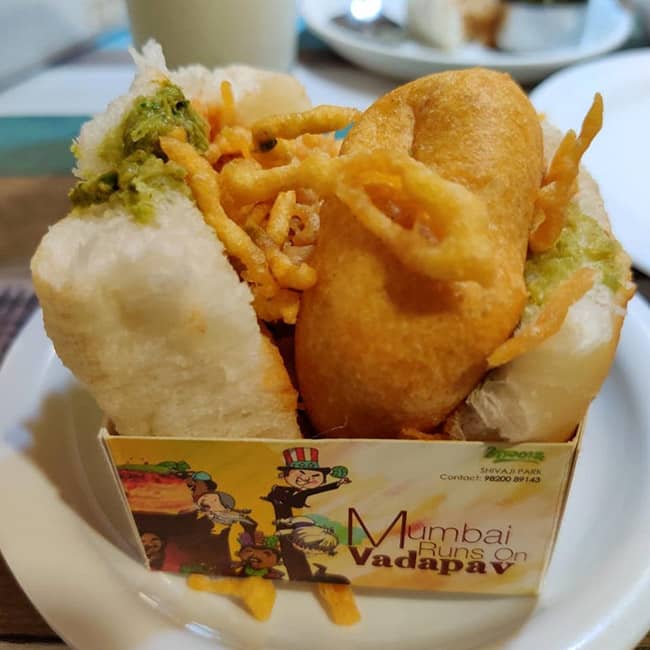 Pictue Credits: mumbaifoodmad
A modern eatery with pristine interiors, Aaswad is another of our fave when it comes to vada pav! Apart from lip-smacking vada pavs, they also serve tasty delicacies like Kothimbir Vadi, Batata Vada Sambar and Sabudana Khichadi.
Where | Aaswad - 61, Mejwani, Sadanand, Gokhale Road, Opposite Amar Hind Mandal, Dadar West
Timings | 10 AM - 10:30 PM
Meal For Two | Rs 300
Call Them | +91 2224 451 871 & +91 2224 451 876
6. Jugaadi Adda
Picture Credits: vegguruindia
We're absolutely drooling over those cheesy vada pavs served at Jugaadi Adda! They serve over 20 kinds of vada pavs that also look super Insta-worthyl! Y'all need to try the VIP Vada Pav, Jain Godfather Vada Pav, Jain American Mac & Cheese Vada Pav. 
Where | Jugaadi Adda, Worli - Worli, Dadar West, Girgaum & Other Outlets
Timings | 10 AM - 10 PM
Meal For Two | Rs 150
Call Them | +91 9664 202 525 & +91 7718 913 350
Check Out Their FB Page | https://www.facebook.com/jugaadiadda 
Did you just get up to grab your keys? Yep, so did we! See ya there!