McLeodganj
7 Best Breakfast Spots In Around Dharamshala Worth Waking Up For!
There's no better way to start the day than with some juicy bacon, sunny side up eggs, beans on toast, pancakes & iced coffee - try this and more at these amazing breakfast spots in Dharamshala.
1. The Crepe Pancake Hut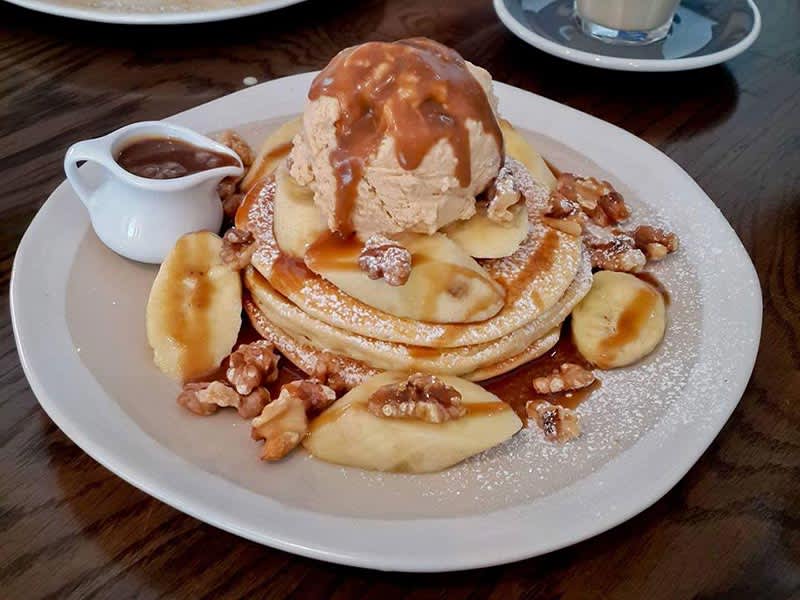 There's no better way to start your day than with some scrambled eggs, delicious pancakes and coffee. The little cafe with low tables and a cozy set up has organic flour-made pancakes with fresh fruit sauces besides a host of salads! Don't miss out on their homemade Pineapple & Ginger Beer as well! You can enjoy some Vegan food here too!
Where | Opposite Mt View Hotel, Jogiwara Rd
Meal For Two | Rs. 450
2. Moonpeak Espresso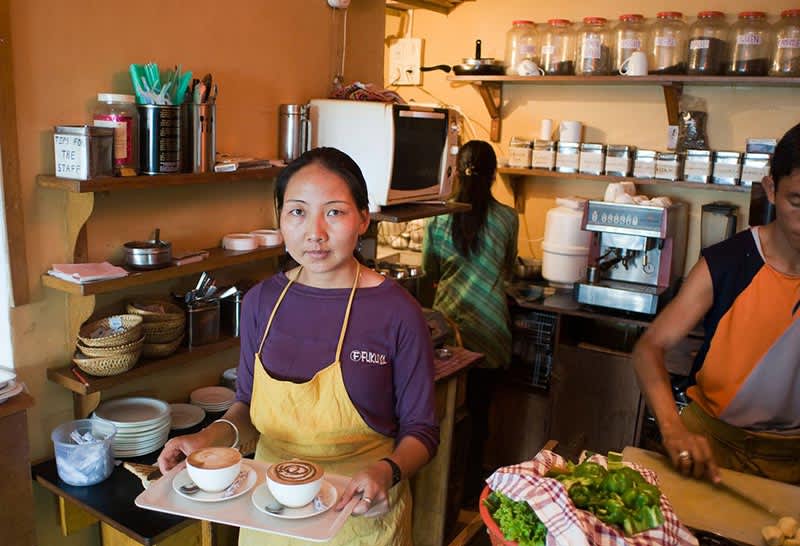 You can pop into this quaint café for a latte or a pot of premium tea, a gourmet sandwich or maybe one of their famous cakes! The menu features authentic Himachali cuisine cooked by local experts which makes it all the more special! The Moonpeak Thali, Apricot Chicken and the Chicken Sesame is a must have when here.
Where | Surya Complex, Temple Road
Meal For Two | Rs. 600
Check Out Their Website | https://moonpeak.org/restaurant-and-cafe/
3. Lobsang's Four Seasons Cafe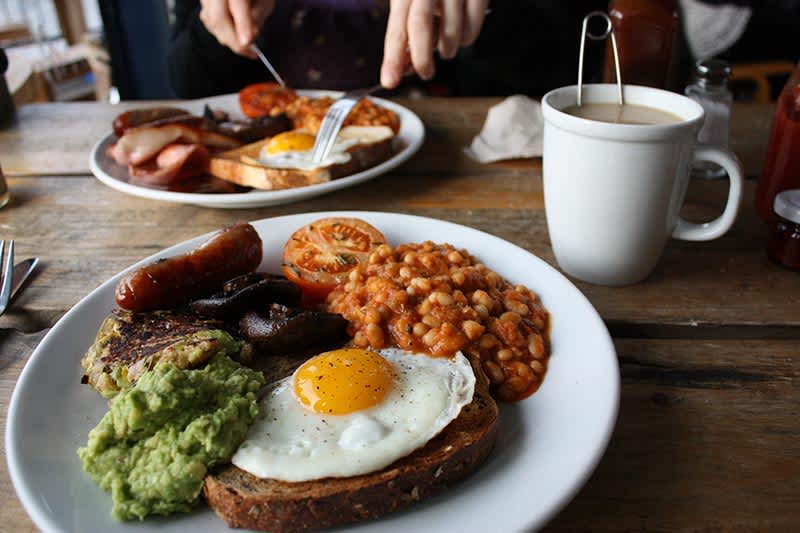 The perfect nook to indulge in food along with a book in hand is Lobsang's Cafe which is best known for its well balanced, wholesome and delicious breakfast so don't miss out! Do try their Chocolate Pancakes.
Where | Jogiwara Rd
Meal For Two | Rs. 500
4. Cafe Illiterati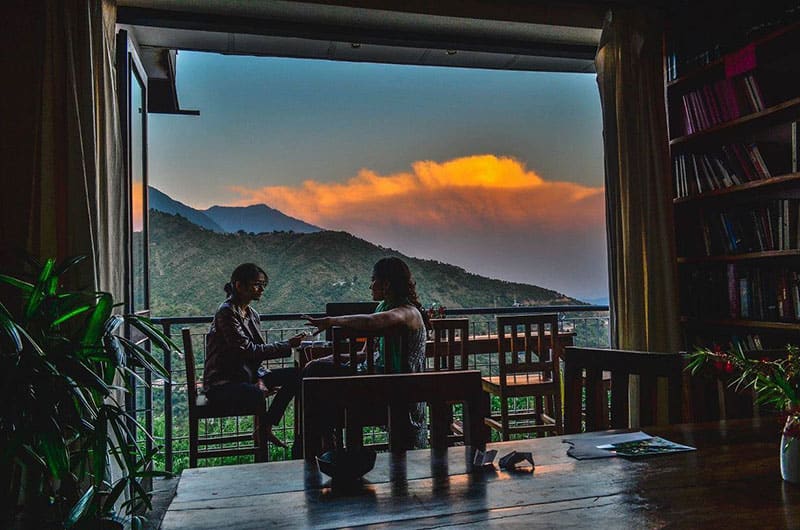 Beyond all the great food, the stunning views from the balcony and the amazing book collection *YAS*, this place is perfect to meet like-minded people thanks to their sharing tables. The scrumptious breakfast is too good to miss out on and the Bacon & Cheese Croissant is delish!
Where | Lower Jogiwara Road (Near The Bike Repair Shop)
Meal For Two | Rs. 1000
5. Shiva Cafe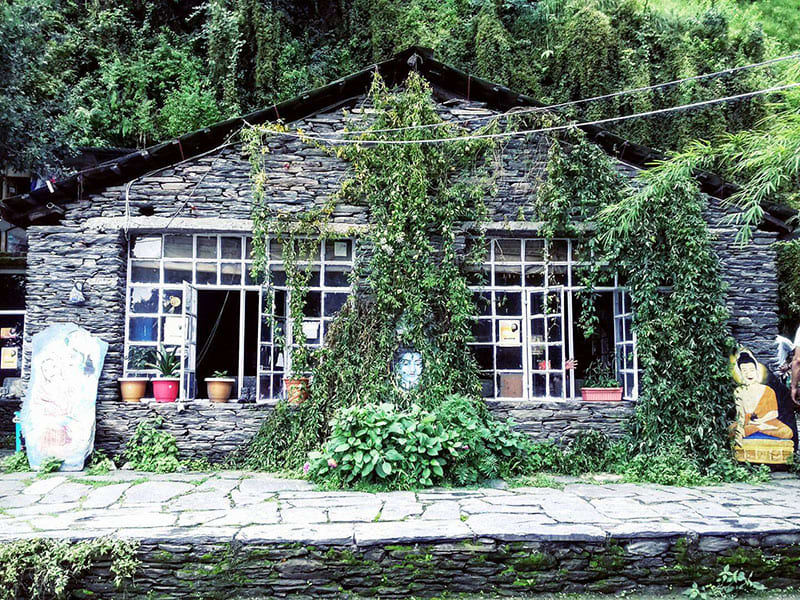 The place is near the Bhagsu Nag falls and is a must visit for all hippies, dreamers, nirvana and Bob Marley lovers. The view from the cafe is breathtaking and you can literally hear the sound of the cascading water at a distance which will engulf you in a trance. The hearty breakfast makes for a perfect morning.
Where | Bhagsu Nag Waterfall Pathway
Meal For Two | Rs. 400
6. Morgans Place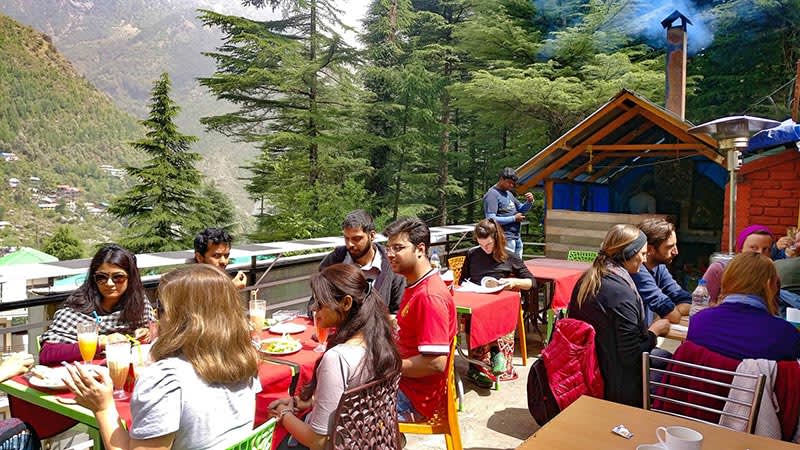 The cafe feels like a home away from home on a warm sunny morning! You can enjoy an English breakfast here with baked beans on toast, sunny side up eggs and bacon - go get your hands on a drool worthy breakfast!
Where | Dharamkot, Mcleodganj
Meal For Two | Rs. 300- 400
7. Woeser Bakery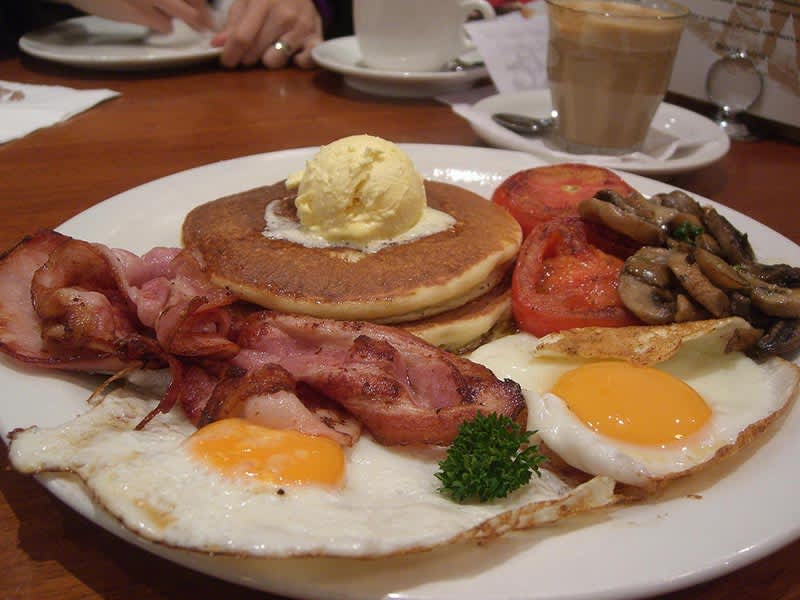 Located in the heart of Jogiwara Road, this bakery has everything under the sun and is one of our top picks for breakfast as well. The Semolina Cake, Walnut Tart, Carrot Cake and Raspberry Tea are things to try here. The bakery may be a little difficult to locate but the yummy goodies make up for all the effort. They also have a small library where books can be rented at just 20 bucks a day. 
Where | Jogiwara Road
Meal For Two | Rs. 300-500
So for all those who agree that breakfast is Bae, make your way over!