McLeodganj
10 Best Cafes To Chill At In McLeodganj And Enjoy Free Wi-Fi Too!
What do all these cutesy cafes have in common? A chilled out vibe, great food, amazing views and our little glimmer of hope in the hills that we call *free wifi*! So read on and get going *laptops in tow*. 
1. Nick's Italian Kitchen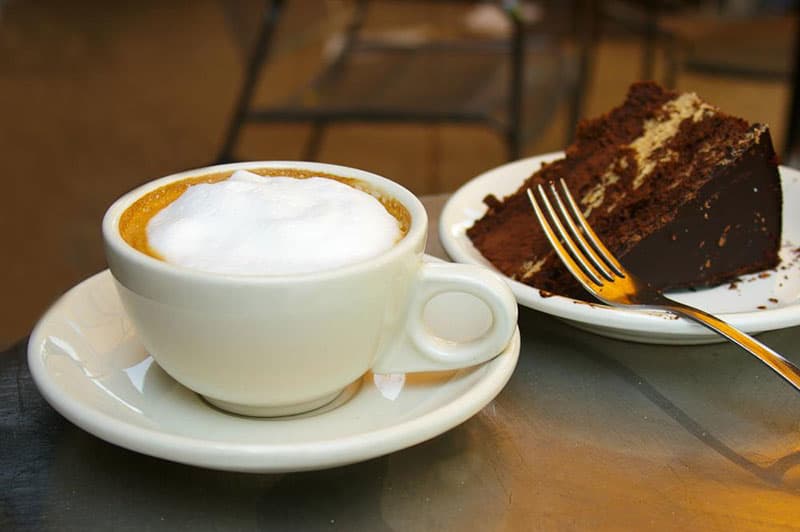 An intimate dining room decorated with old photographs of Tibet boasting of its own mini library, a traveler's bulletin board, free WI-FI and extensive pure-veg food is what makes this place special! Indulge in homemade pasta and pizzas, Indian curries and chapatis, Tibetan momos and Thukpa, quiches and savoury pies & everything in between!
Where | Bhagsu Rd
Meal For Two | Rs. 500
2. Carpe Diem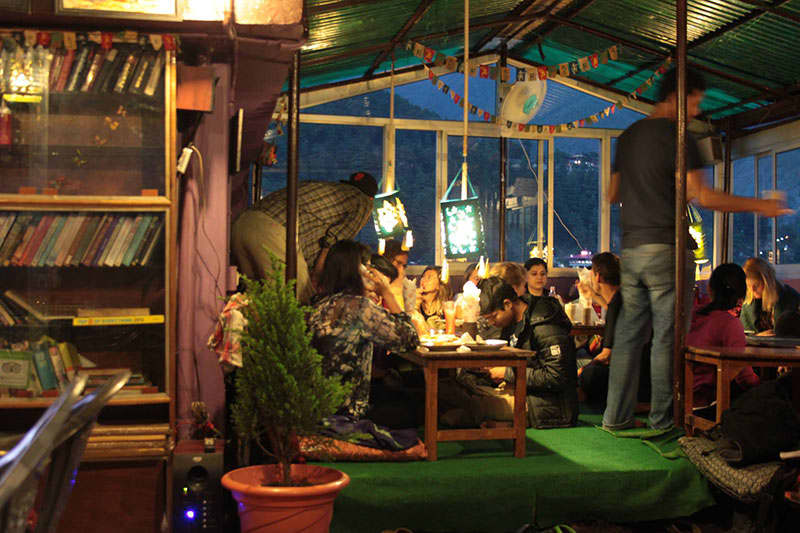 Indulge in oven fired pizzas as the mountains echo with warm company and an even cozier setup - think low seating and intimate conversations or wifi to keep you going! The American breakfast here is a good way to start the day and overall the cafe is a great place to chill and unwind.
Where | Jogiwara Rd
Meal For Two | Rs. 400
3. Jimmy's Italian Kitchen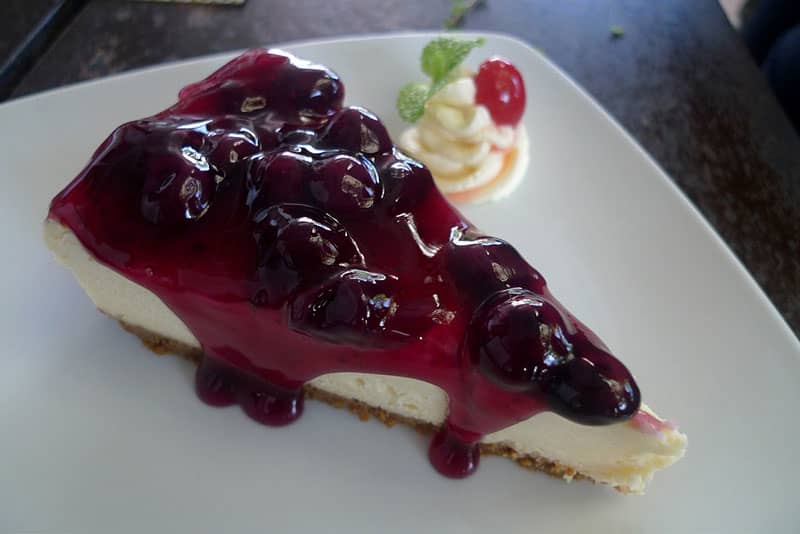 Picture Credits: Yvette Tan
This funky looking cafe has the most delicious and mouth watering desserts like Blueberry Cheesecake, Chocolate Mud Pie and pancakes that'll have you drooling. Needless to say the savoury dishes are just as good with oven fired pizzas and the pastas being the highlight. There is free wifi available as well which makes the experience even more awesome!
Where | Jogiwara Road
Meal For Two | Rs.1000
4. Seed Cafe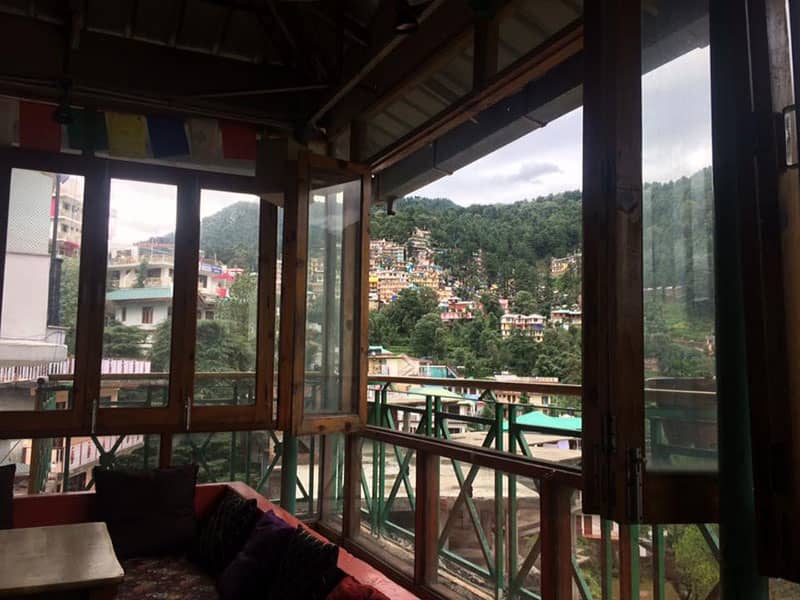 The place is aesthetic to say the least with high tables that overlook the valley and live music adding to the bob marley-esque vibe. And if the hearty breakfast and the wholesome food is not enough there's free wifi too! We highly recommend the Pancakes, the freshly brewed Coffee and the Thai Curry.
Where | Jogiwara Road
Meal For Two | Rs. 500
5. Café Illiterati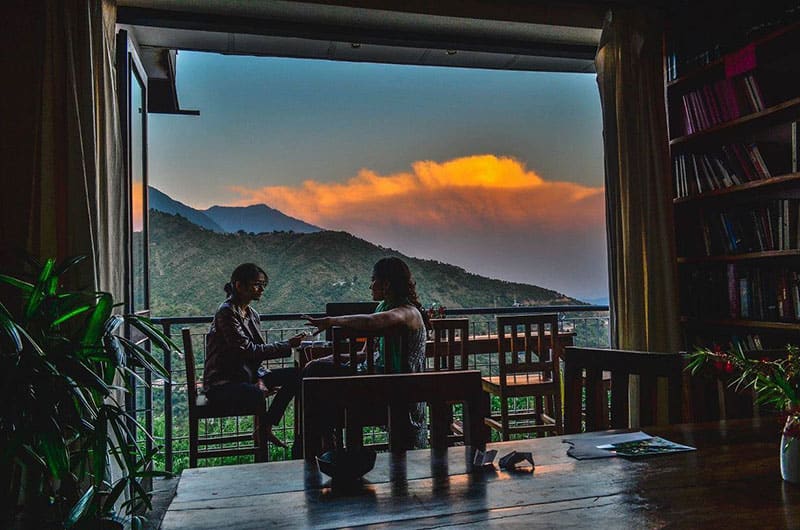 Picture Credits: Abhinav Chandel
If you're a bibliophile, this is your go-to paradise and also wifi? Hell yes! The good food makes the place hard to miss out on and the location adds to its beauty. We highly recommend trying the Baked Nachos, Bacon & Cheese Croissant, Chicken Schnitzel and their coffees. 
Where | Lower Jogiwara Road (Near The Bike Repair Shop)
Meal For Two | Rs. 1000
6. The Chocolate Log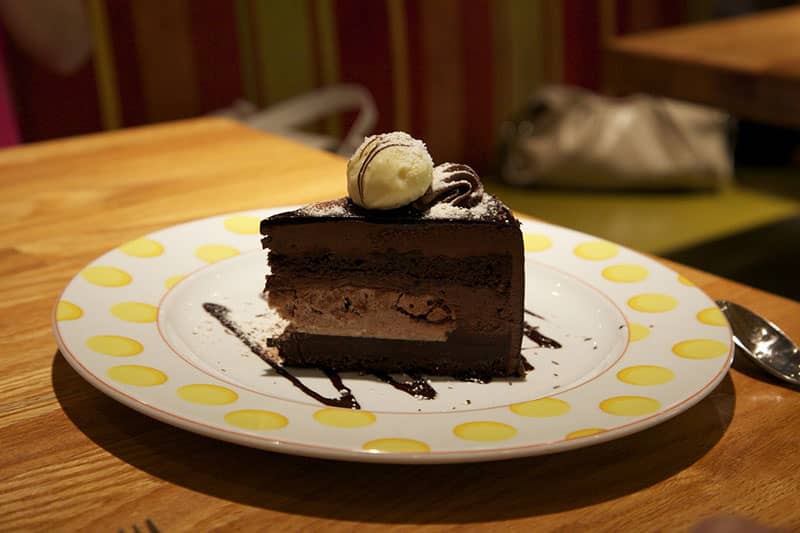 Picture Credits: J. Hendron
This place is sure to give you a sweet tooth as the name claims but it does serve up good food as well! The Death By Chocolate is a must have and their savoury dishes - quiche, thukpa and their variety of coffees are pretty darn good as well.
Where | Jogiwara Rd
Meal For Two | Rs. 300
7. The Tibet Kitchen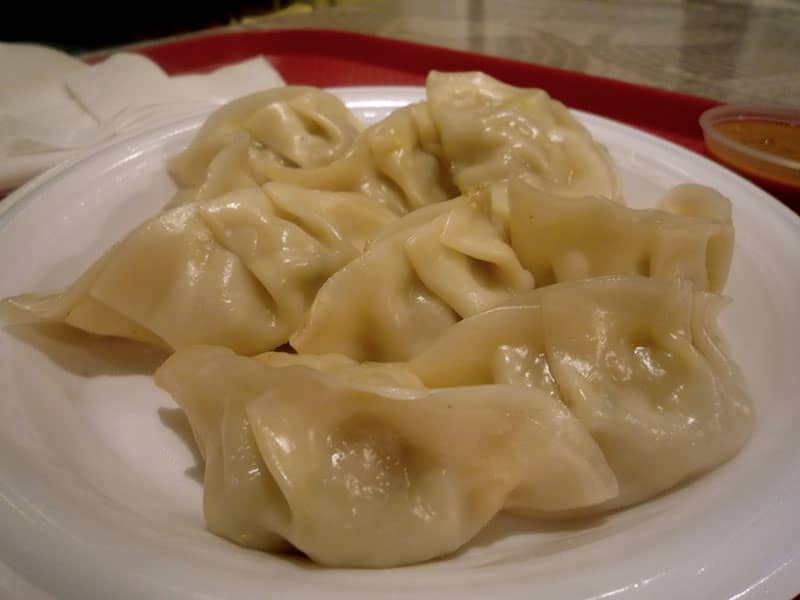 Picture Credits: Parimal Satyal 
The vibe of this place is totally worth the long queue with monks, tourists and locals all lining up to have a taste of the spicy Bhutanese food and the unusual Tibetan delicacies. The Roasted Lamb Slices and the Momos are packed with flavour and the Thai and Chinese dishes are a must try.
Location | Jogiwara Road, House #1, Mcleodganj Main Square
Meal For Two | Rs. 400
8. Moonpeak Espresso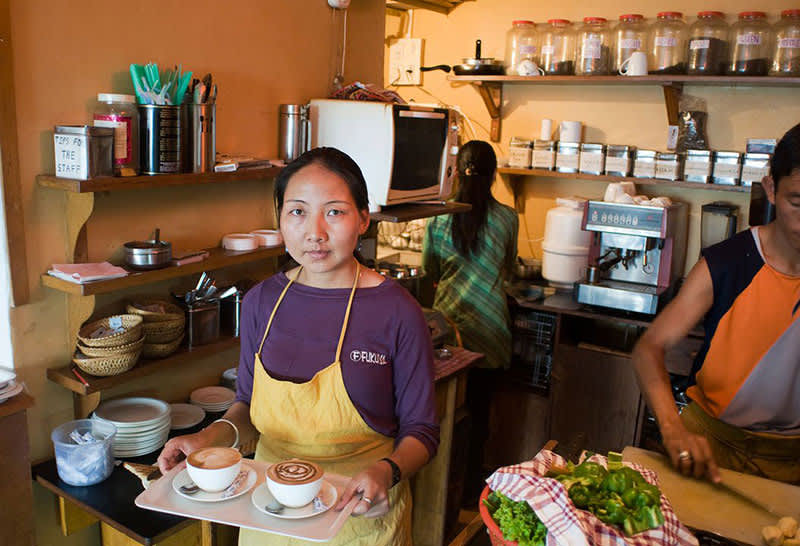 You can pop into this quaint café offering free wi-fi for a latte or a pot of premium tea, a gourmet sandwich or maybe one of their famous cakes! The menu features authentic Himachali cuisine cooked by local experts which makes it all the more special! The Moonpeak Thali, Apricot Chicken and the Chicken Sesame is a must have when here.
Where | Surya Complex, Temple Road
Meal For Two | Rs. 600
Check Out Their Website | https://moonpeak.org/restaurant-and-cafe/
9. Shiva Cafe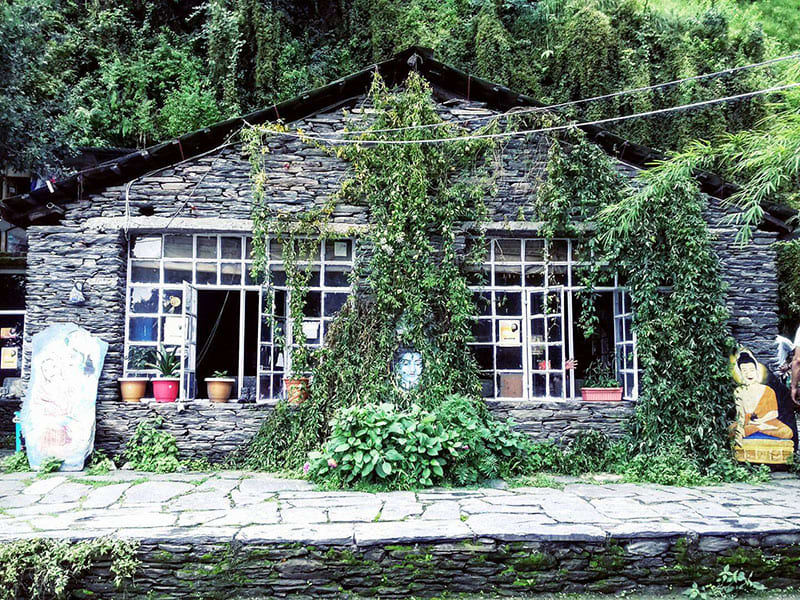 The place is near the Bhagsu Nag falls and is a must visit for all hippies, dreamers, nirvana and Bob Marley lovers. The view from the cafe is breathtaking and you can literally hear the sound of the cascading water at a distance which will engulf you in a trance. Don't miss out on the Chowmein, Hash Brown Potatoes, Chocolate Milkshake & Banana Pancakes. Also there is free wifi for all you insta lovers out there!
Where | Bhagsu Nag Waterfall Pathway
Meal For Two | Rs. 400
10. Lobsang's Four Seasons Cafe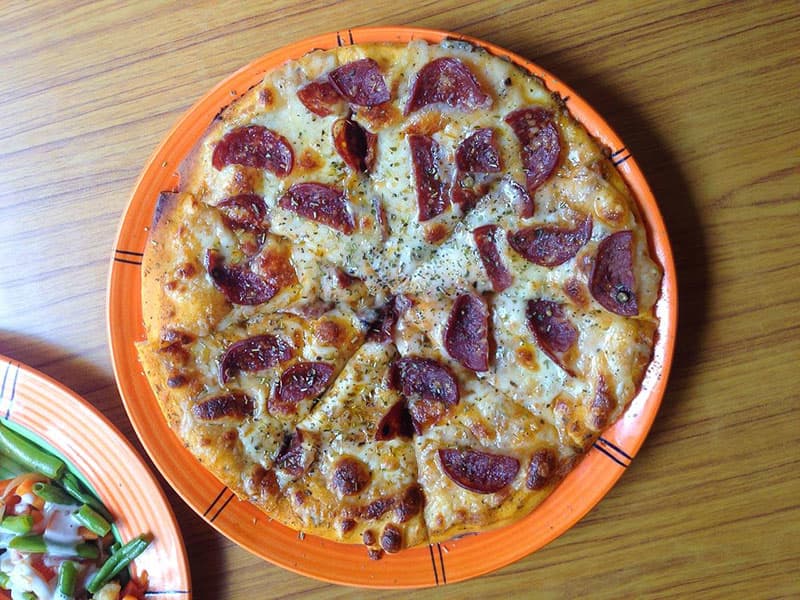 Picture Credits: Jenjad Srisongkram
The place showcases great flavours of Tibetan food and the Pomegranate Fizz with the Veg Thukpa is a delight as are their Momos. They also have plenty of Indo-Chinese food with a hearty breakfast too. 
Where | Jogibara Rd
Meal for two | Rs. 500
So head out for a lovely meal and upload all those insta worthy pics!