Leh
Shabalay, Laping & Thukpas - 5 Best Places Serving Authentic Tibetan In Leh
The Land of High Passes - Ladakh is very fondly known as "Little Tibet" because of how much it's influenced by Tibet and so you can indulge in delicious Tibetan delicacies at every nook & corner! We've compiled a list of the best places serving authentic Tibetan delicacies in Leh for you to feast at:
1. Tibetan Kitchen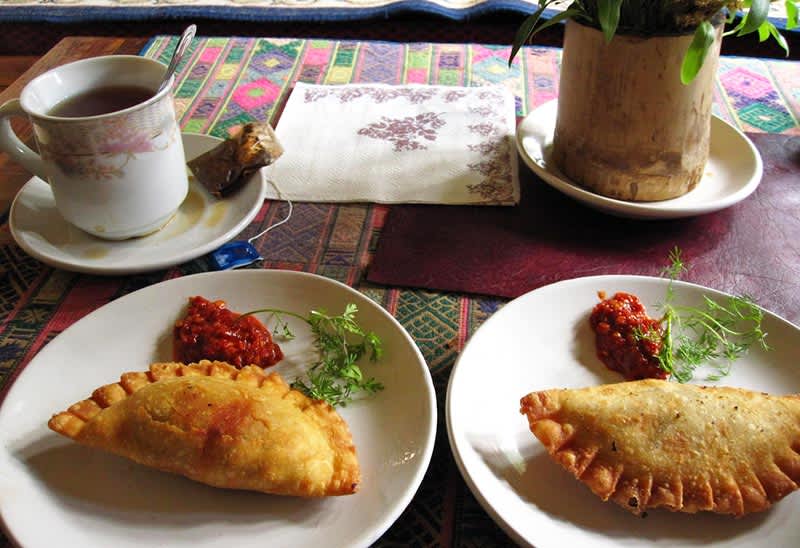 Picture Credits: Andrea Williams
If there's one place in Leh that gets ten on ten for authenticity, it has to be The Tibetan Kitchen. You'll find all kinds of Tibetan delicacies here that are finger licking good! The food is prepared from scratch, and they have both outdoor and indoor seating. Some must-tries include fried Mutton Momos, their thukpas, laping, gyakok and shabalay to name a few.
Meal For Two | Rs 500 - Rs 1000 
Location | Fort Road, Near Hotel Ladakh Villa, Behind Tibetan Handicrafts Market 
2. Chopsticks Noodle Bar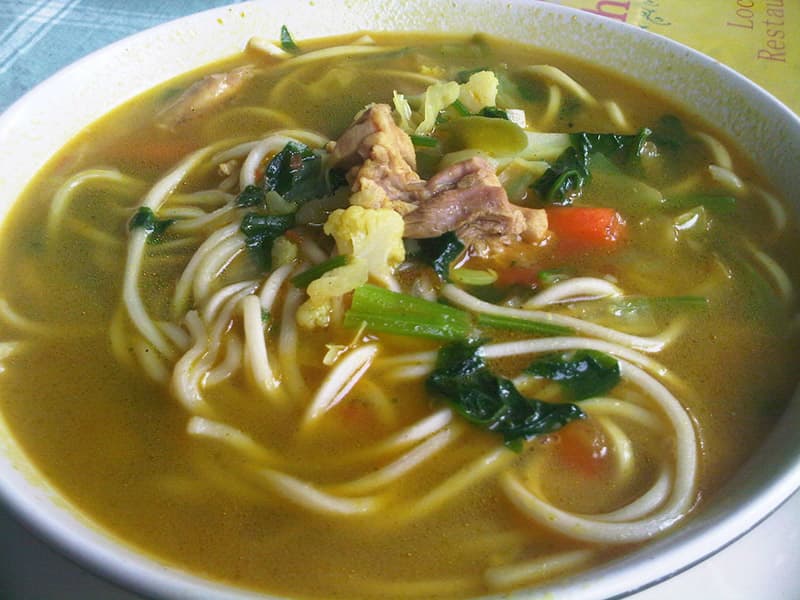 Picture Credits: Mikhail Esteves
This is one of the best places to head out to if you're craving some yummy thukpas and momos!
With a fancy ambience and top notch food, Chopsticks is a total crowd pleaser! The menu covers not only Tibetan, but also Thai, Indian & Ladakhi food! Their unique menu is also great where you just tick the dish you want and hand it over! Some of their must haves are the Mutton Thukpa and Mutton Dimsums!
Meal For Two | Rs 600 Onwards 
Location | Raku Complex, Fort Road
3. Tenzin Dickey Tibetan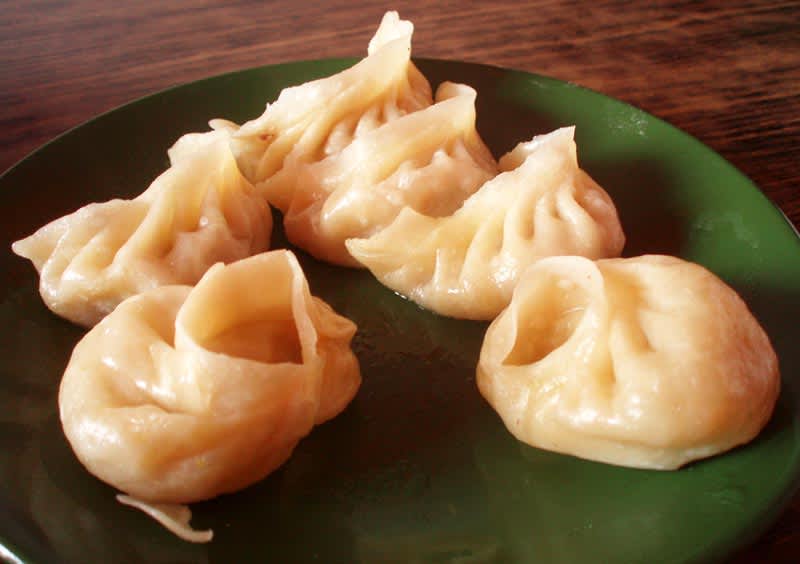 Picture Credits: Matthieu Aubry.
Tenzin Dickey Tibetan is a compact restaurant on the Fort Road. It's not a very fancy looking restaurant, but the food will get you salivating! It's pure vegetarian and has a variety of delicacies on offer! Go for the Special Thukpa, Egg Thukpa, Thenthuk, Veg Cheese Kothey and Tingmo!
Meal For Two | Rs 400 Onwards
Location | Fort Road
4. Summer Harvest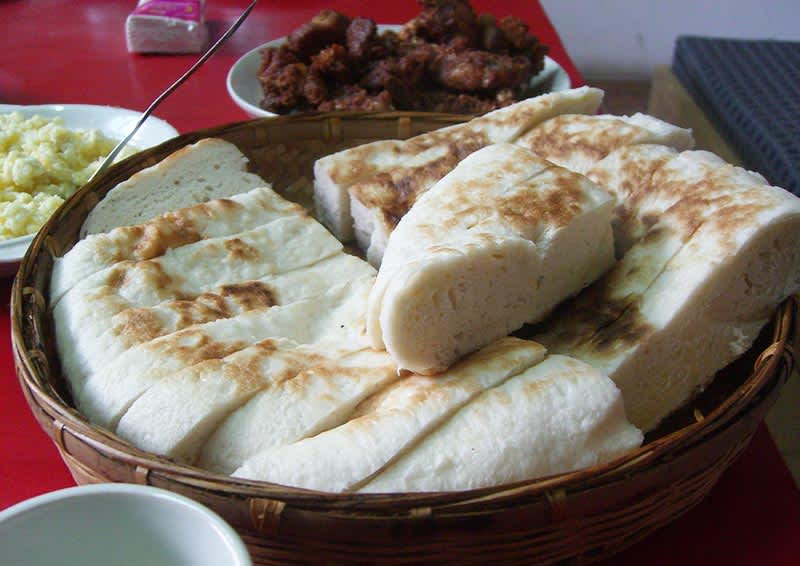 Picture Credits: Alpha
The Summer Harvest welcomes you with its traditional decor and lovely ambience. We recommend you to visit the place during the evenings when the lamps are lit and it makes for a beautiful setting. With a menu offering a number of delicacies, you won't be able to choose just one! Don't forget to try out their mutton delicacies. Their Chicken and Mutton Thukpas, Mutton Momos & Veg Kothey are crowd favourites! Although not Tibetan, but their Yak Cheese Pizza is to die for!
Meal For Two | Rs 500 Onwards
Location | Near Hotel Cozy Corner, Fort Road
5. Amdo Cafe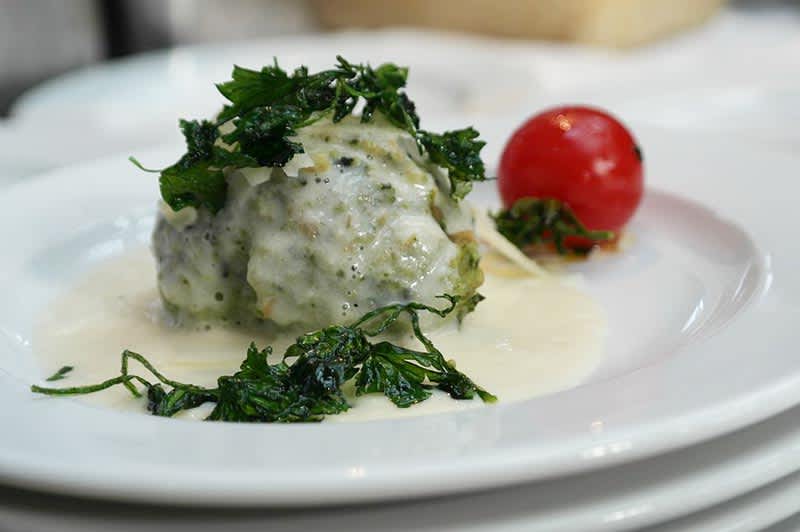 Hidden away in the narrow streets of the Main Bazaar, Amdo cafe is popular for its momos and thukpas. The place is usually packed, and is one of the locals' fav places to fill their tummys at and is pocket friendly too! Go for their thukpas and Cheese-Spinach Momos, they're totally lip smacking!
Meal For Two | Rs 400 Onwards 
Location | Above HDFC ATM, Leh Main Bazaar 
Do not forget to try out these restaurants and their lip smacking food! You won't be disappointed!