Leh
Done Exploring Leh? Take A Day Trip To The Surreal Looking Moonscape Of Ladakh - Lamayuru
There is literally so much to do once you're done roaming the streets of Leh. Lamayuru is a small place just about 127 kms from Leh situated on the Leh-Srinagar Highway, that you can explore in a day and here's why you definitely should! 
Lamayuru claims its fame from the moonlike landscape carved into the Himalayas. Legend has it that Lamayuru used to be submerged under a lake, but then the mystic Naropa arrived and he with his powerful prayers made the water recede. The sand at the bottom of the lake created certain patterns because of all the erosion leading to the moonscape. They're worth capturing as this isn't a sight to miss!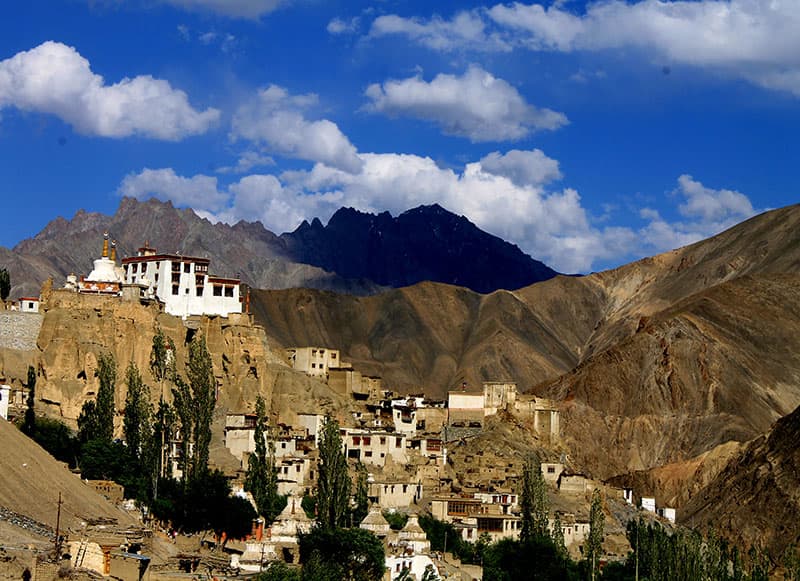 Besides this, Lamayuru is famous for being home to the Yuru Monastery, one of the oldest and most beautiful gompas in Ladakh. 
On a day trip, make a pitstop for lunch at the Lamayuru Restaurant or the Tharpaling Restaurant, both famous for their lip-smacking delicacies! You can also interact with the people of the village as they're super friendly!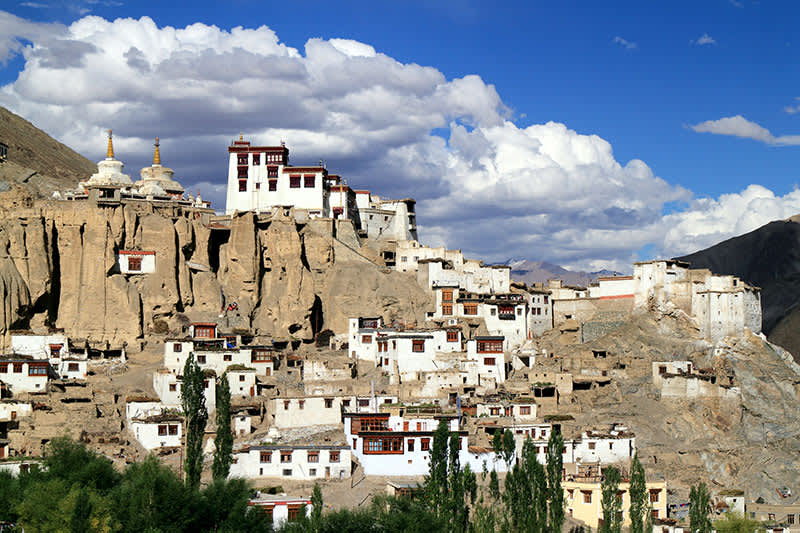 The road trip to your destination will also cover travelling through the highway, so you can also visit Fotu La, one of the magnificent passes of Ladakh if time permits! 
Head out here when you're done exploring Leh and are curious to see what other wonders the land of high passes beholds! 
Approx. Distance From Leh | 127 Kms