Leh
Defying Gravity or Nature's Trick? Find Out For Yourselves At The Magnetic Hill
Ever imagined that a car or any object will move uphill on its own? Probably not because it sounds unbelievably crazy however this phenomenon can be seen and experienced at the Magnetic Hill in Ladakh! 
Every year thousands of motorists travel to this small stretch on the Leh-Kargil-Batalik highway. Initially thought of to be haunted by the locals, the stretch fascinates people all around the globe! 
When you reach the Magnetic Hill, you'll see a board that says "The phenomenon that defies gravity. Park your vehicle in the box marked with white paint on the road". It is said that when you stop your car or bike at this one particular point on the hill, the car starts moving forward on its own uphill, defying gravity. All you have to do is turn the ignition off, set the car on neutral with the breaks off, and off you go!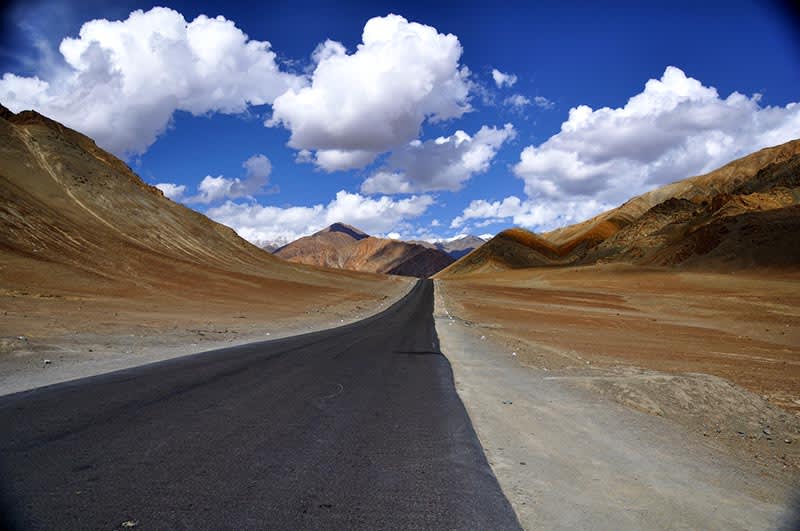 Initially the Magnetic Hill was thought of to be haunted by many of the locals. Then later it was assumed to be because of the hill's magnetic properties which are so strong they can pull cars uphill! And, hence the name "Magnetic Hill". However, it was later realised that the reason behind this crazy phenomenon is nothing but nature playing another trick on our eyes! 
Yes, the Magnetic Hill is apparently just an optical illusion. The slope of the hill is downhill and not uphill like it seems. The surrounding landscape and the layout of the slopes is what creates this illusion. So, you're actually moving down though it seems as if you're going uphill. 
The scenic beauty of clear blue skies and barren mountains is also an added advantage of visiting this destination! 
Sounds absolutely bonkers, doesn't it? So, why don't you be the judge and experience it for yourselves!