Leh
8 Pristine And Crystal Blue Lakes In Ladakh That Will Leave You Hypnotised
It's true, nature helps recharge our batteries and what better place to run off to if not the gorgeous and serene Ladakh? It feels amazing to be out and about in the mountains, breathing in fresh air, capturing moments and just relaxing besides a pristine lake, admiring its beauty. These are some of the lakes you should definitely check out when in Ladakh:
1. Pangong Tso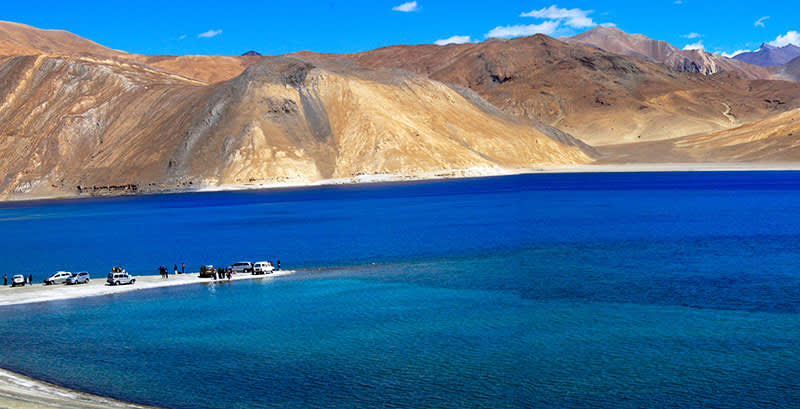 If you haven't heard of this lake, what world are you living in?! This is the very lake you saw in the movie 3 Idiots. And we assure you, it looks even more beautiful when you're standing right in front of it. It's the world's highest brackish water lake at about 4,250 meters. The shimmering blue water and the mountains surrounding it just transports you to heaven! It also acts as a fluid border between China and India.
Distance | About 225 Kms From Leh
2. Tso Moriri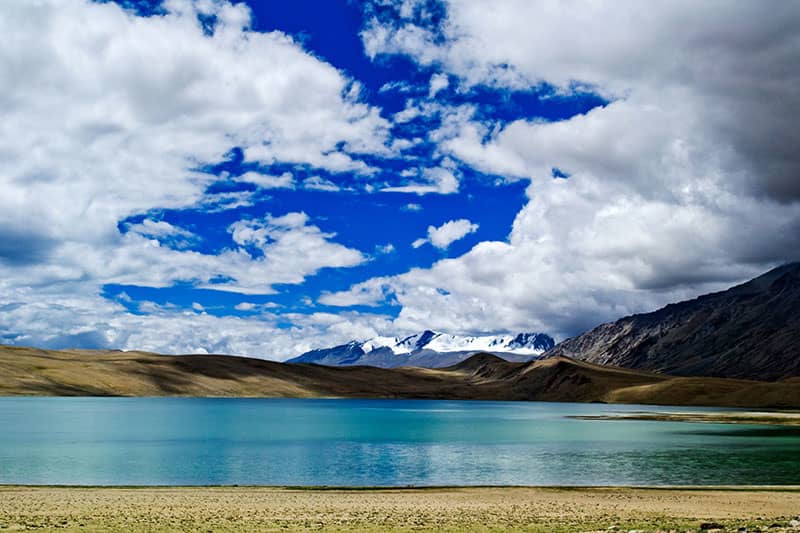 To witness the beauty of this lake is almost a blessing. At a height of 4500 m, part of a wetland reserve, the Tso Moriri is one of the most beautiful saline lakes in Ladakh and should definitely be on your list of places to go to. Since it's pretty far from Leh, it's not a frequent tourist spot. The untouched beauty, the crystal clear waters stretching to the horizon, surrounded by snow capped peaks & lush greenery, all of its leaves you spellbound. It's only accessible during summers!
Location | About 220 Kms Via Leh-Manali Highway, Rupshu Valley
3. Tso Kar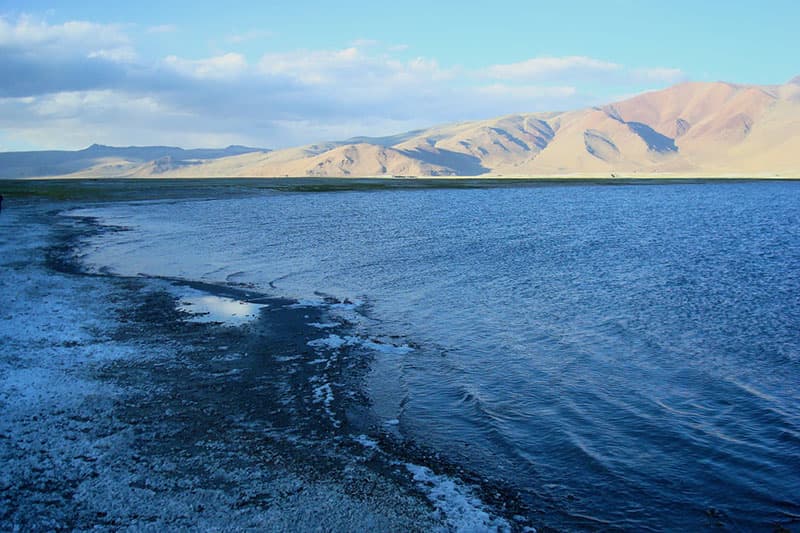 Another salt lake, Tso Kar is nestled in Rapshu, a part of southern Ladakh. It is known for its depth and size, and both keep varying. Situated at a height of 4,530 m, because of the altitude, the temperature during winter drops down to 40 degrees and during summers it might rise up to 30 degrees. It is also kind of a twin lake, where the western part is salt water and the eastern is fresh. The bluish water contrasts with the brown mountains very well! You can camp out on the western bank of the lake as well!
Location | About 153 Kms From Leh, Rupshu Plateau
4. Kiagar Tso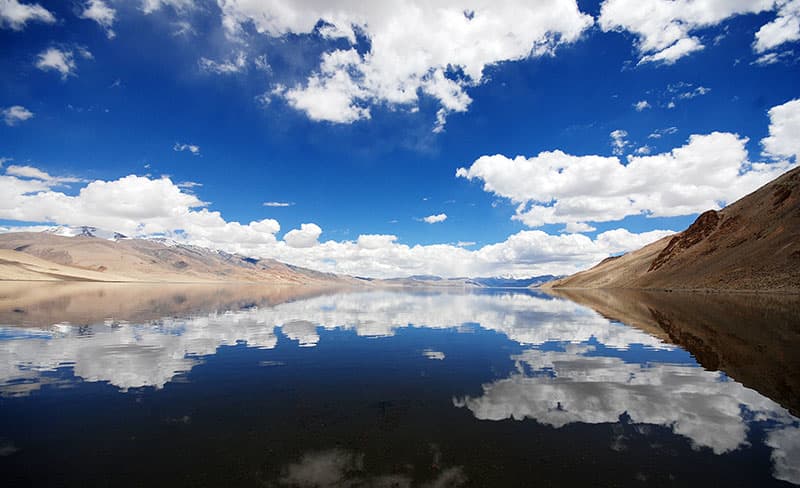 Another marvel of nature, the Kiagar Tso is placed on the Changthang Plateau and is on the way to Tso Moriri. At an altitude of 4500 m, it's bound together by golden sand and gentle slopes and is home to the nomadic Ladakhis, Changpas. When you go to this lake, be careful as the sand keeps shifting and is pretty loose. 
Location | About 191 Kms From Leh, Rupshu Valley
5. Yarab Tso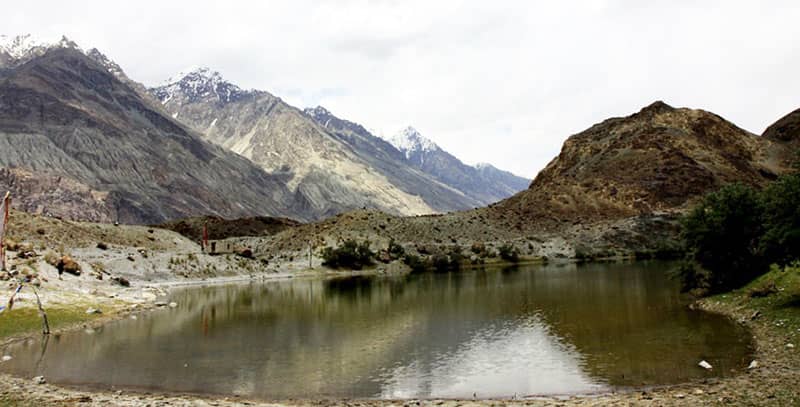 Picture Credits: lehladakhindia
Tucked away in the Nubra Valley, this holy lake is also called the "Hidden Lake" . Around 15 Kms from the holy region of Diskit, the lake is situated near the Sumur Village. You reach the lake after a 20 minute uphill trek from the Panamaik Village, and the view just leaves you awestruck. The fresh water lake along with the raw terrain captivates you. 
Location | About 15 Kms From Diskit, Near The Sumur Village, Nubra Valley
6. Yaye Tso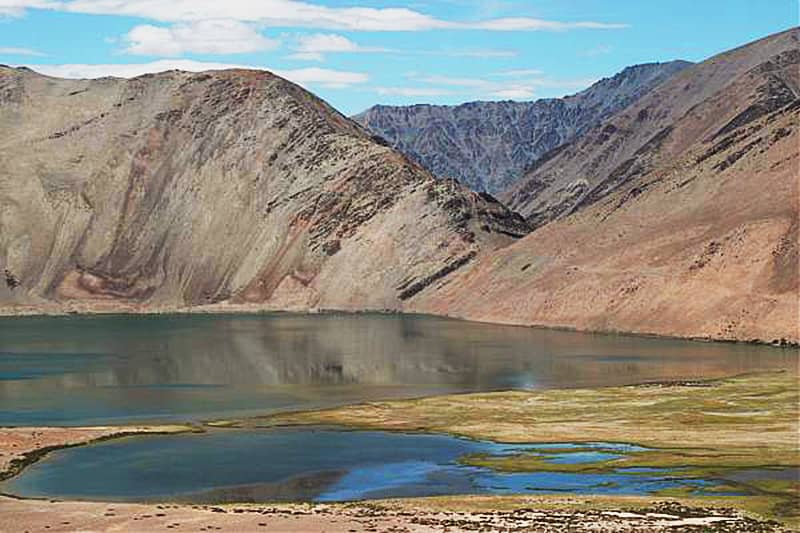 An enchanting lake, the Yaye is nestled in a volcanic crater and that's what makes it so special. You might hear about it but you can only understand the real beauty of the lake once you've seen it for yourselves. At 4,988 m the Yaye is absolutely picturesque with the desolate mountains surrounding it from all around and a little greenery near the lake, contrasting it most beautifully.
Distance | 12 Kms Above Mahe Gompa
7. Stat Tso & Lang Tso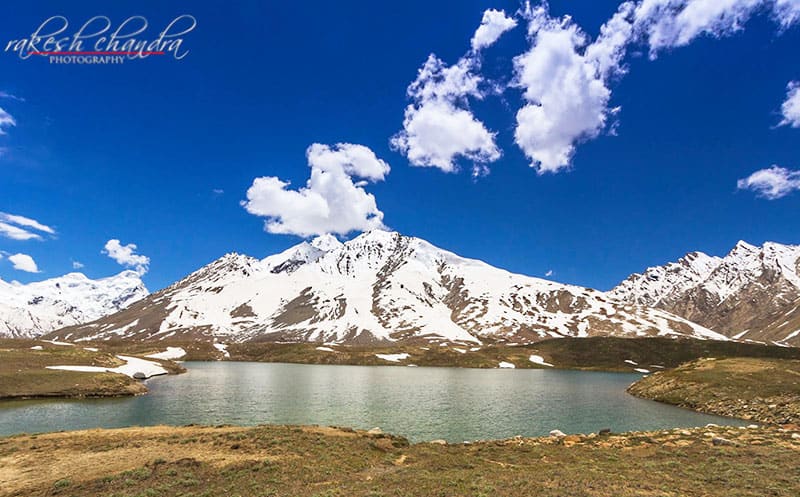 Picture Credits: Rakesh Chandra Photography
Nestled at the highest point in the Zanskar region, Pensi La at 4400m, the Stat and Lang are twin lakes, found really close to each other. A barren terrain as well as snow capped peaks act as a backdrop to these lakes. The view is as scenic as it gets - it's a delight for all the shutterbugs out there!
Location | Zanskar Valley Near Pensi La
8. Kyun Tso & Ryul Tso
Another set of twin lakes, the Kyun Tso or the Chilling Tso and the Ryul Tso are located near Hanle and Nyoma and are at a height of 5000 m. They aren't a popular tourist attraction as it's a bit tedious to get there as, at times, you may need permits. However if you feel adventurous, do head out here!
Location | Near Nyoma & Hanle Village
Try to visit as many of these lakes as you can. We promise you, you won't be disappointed!