Leh
6 Best Spots To Enjoy The Unbeatable Combo Of A Hot Plate Of Maggi + Chai in Ladakh
Picture Credits: Nadir Hashmi
There's just something special about having maggi in the mountains, it tastes different (read better!). Combine it with some piping hot kadak chai and there you have it, the perfect meal! 
Specially when you travel to Ladakh and are out and about exploring, cafes & restaurants are not readily available, which is where Maggi & Chai come to your rescue. 
We've curated a list of places where you can grab yourself a hot cup of chai and some delish maggi, as you enjoy the view:
1. Rinchen Cafeteria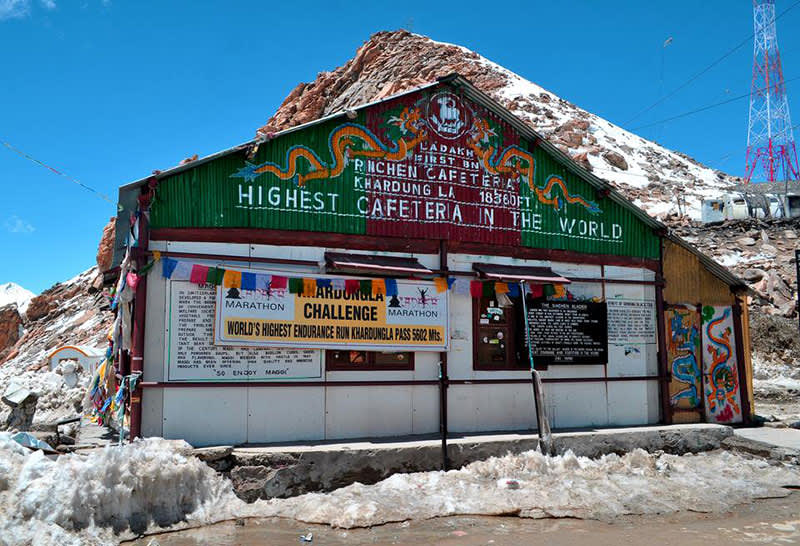 Picture Credits: Sitanshu Mohan Banerjee
Rinchen Cafeteria comes to the rescue for many travellers after their long journey to Khardung La Pass. Also known as the "Highest Cafeteria in the World", this place is simply unforgettable! It's not very big and looks like a tin shack but you will absolutely love the food. It's very famous for the maggi it serves and another speciality is the Black Tea, served in paper cups. Gorge on!
Meal for Two | Approx Rs 100
Location | On The Khardung La Pass
2. Dogra Wet Canteen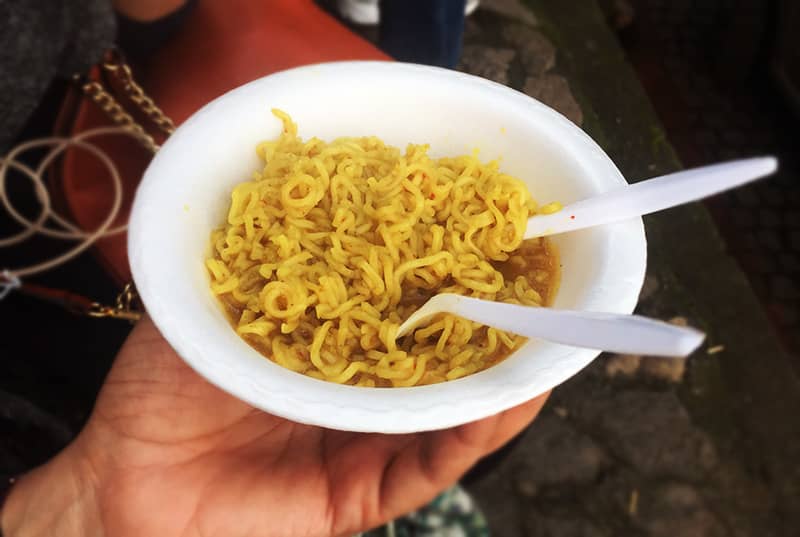 Located on the way from Leh to Diskit, on the Khardung La Pass, this canteen is the best place to grab yourself a Chilli-Onion Maggi. The canteen looks more like a hut but comes to your rescue when you're tired and hungry. Their omelettes are pretty great too. Sip some chai with it and experience pure bliss! 
Meal for Two | Approx Rs 80
Location | South Pullu Camp, Leh to Diskit, Khardung La Pass Road
3. Shanti Stupa Monastery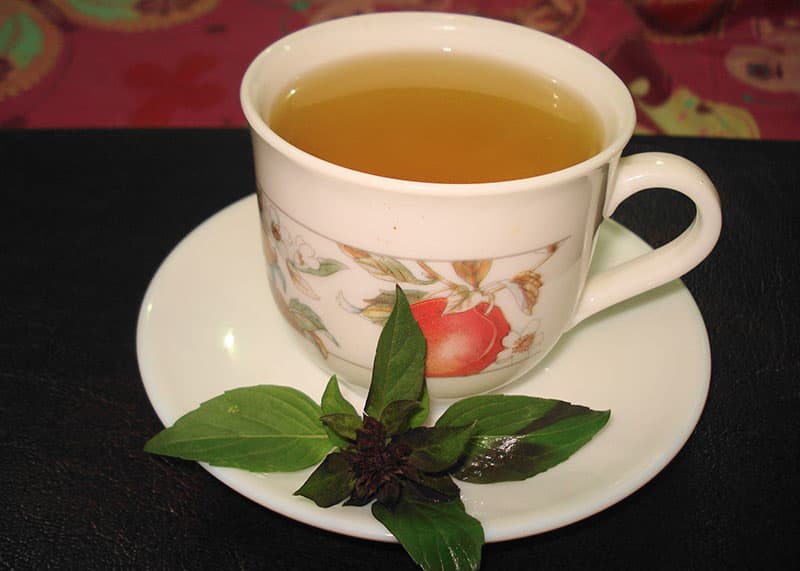 One of the best attractions of Leh is the Shanti Stupa Monastery. It gives you a whole view of the Leh Valley as you stand in the balcony and sip some hot tea - do try their very famous tea - the Saffron Kahwa Tea just for Rs 40. It will put your taste buds in a trance! They also serve various snacks at the cafe here.
Meal for Two | Approx Rs 120
Location | 10 Kms From Leh, Changspa 
4. Common Kitchen, Thiksey Monastery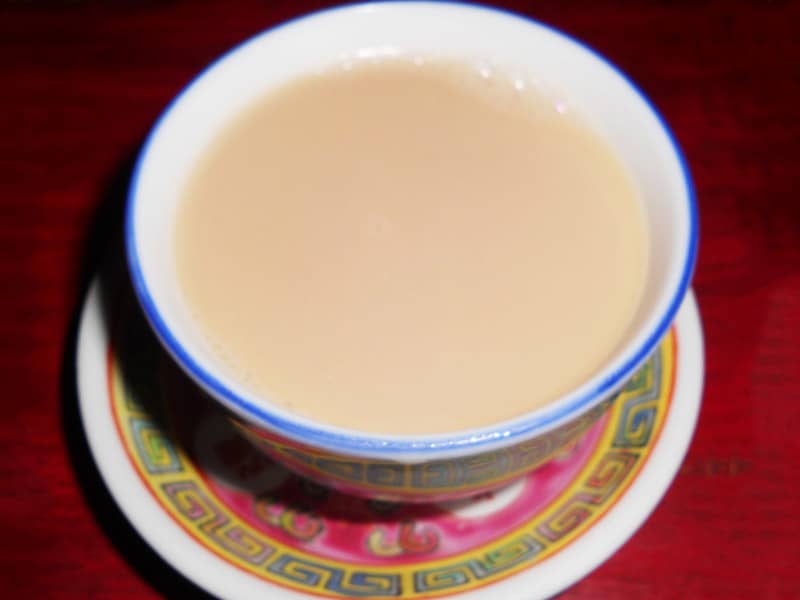 After exploring this marvellous monastery, you can go to their cafe and grab yourself some snacks and their very special Butter Tea. It's a traditional tea made from adding butter to the tea, and is absolutely yummy! Enjoy your tea in the monastery's soothing ambience. 
Meal for Two | Approx Rs 100
Location | Thiksey Village, Leh Manali Highway 
5. Dhabas at Pangong Tso Lake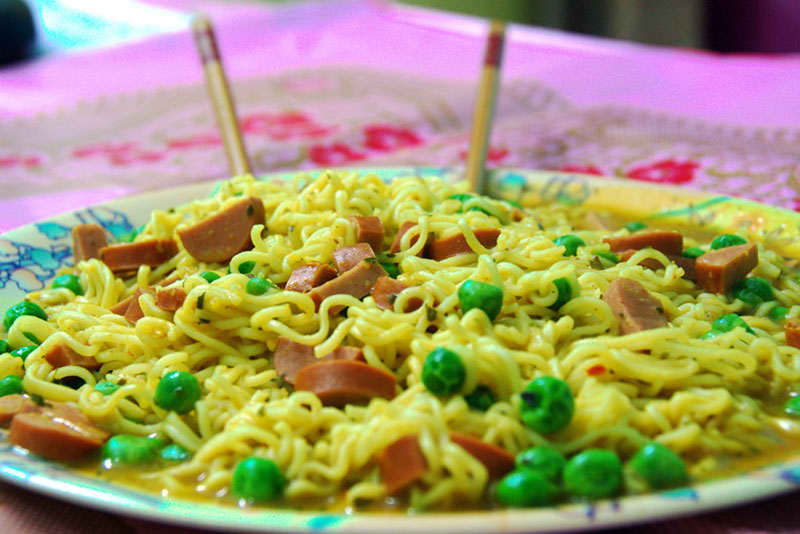 The Pangong Tso Lake is a tourist's hub, and also a very long journey from Leh. By the time you get here, hunger pangs will definitely take over! Don't worry though, there are a lot of dhabas here to satiate your hunger with yummy and spicy maggi with kadak chai. You can sit back, relax and enjoy the food with the gorgeous views of the lake! 
Meal for Two | Approx Rs 100
Location | Pangong Tso Lake
6. Coffeesutra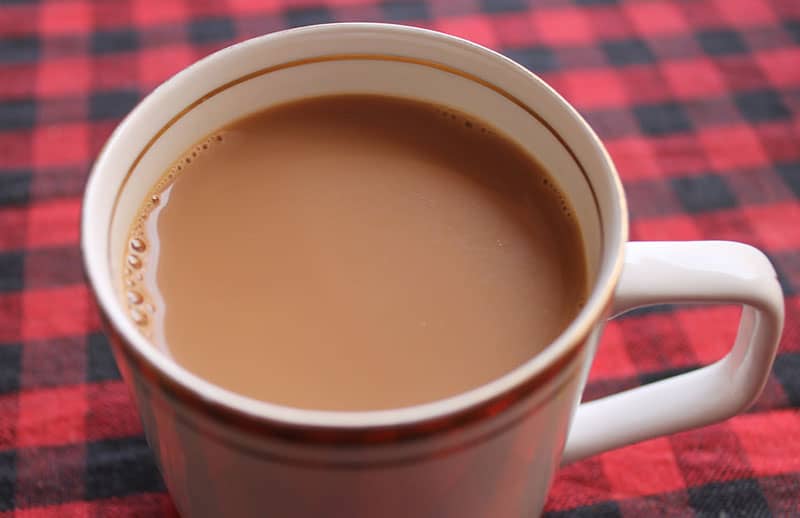 If you just want to laze around in the city of Leh, Coffeesutra is the best place for you! Their Masala Chai is a crowd pleaser and therefore is a must try! You can also tuck into a plate of maggi and their Omelette Croissant. The vibe is great, and there's free wifi too so you can't go wrong!
Meal for Two | Rs 200
Location | Coffeesutra, near SBI ATM, Old Fort Road 
So sip some chai, slurp some maggi and have a blast as you enjoy the wonder that is Ladakh!