Kolkata
6 Fascinating Museums In The City Of Joy That'll Take You Through The Bygone Era
Amidst the city madness, catching up with our historical roots can be tough. Although the added effort is worth it, as it is imperative to know and acknowledge the archaic significance of the city we call home. Reformers like Rabindranath Tagore and Swami Vivekananda among others have added immensely to the city's rich heritage.Take a stroll through these museums to acquaint yourselves with this heritage!
1. Victoria Memorial
This marbled wonder was built as a posthumous homage to Queen Victoria. The pristine white structure has impressively conquered the test of time, all the while maintaining its allure with beautifully landscaped gardens and stunning British architecture. Besides making for a picturesque sight, the monument provides an in-depth educational journey through the colonial era of India. Take in the views and some knowledge!
Where | Victoria Memorial Hall, 1, Queens Way, Maidan, Kolkata
Call Them | +91 3322 231 890
Timings | 10 AM - 6 PM 
Entry | Rs 30 Onwards
2. Nehru Children's Museum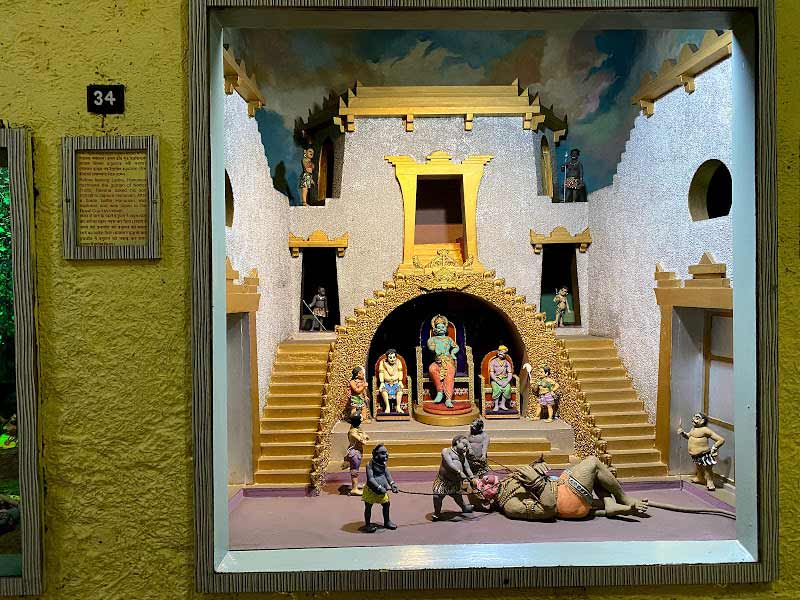 Picture Credits: Aditya Banerjee
Unpopular opinion: Dolls don't always have to be creepy, they can be pretty fascinating too! This museum is a magical land of dolls and toys, which apart from being a playful marvel is also a full factbook on the history and diverse culture of dolls. Although it houses dolls from 88 countries, a special emphasis is given on our heritage with a floor that's dedicated to The Mahabharata and Ramayana, where scenes are depicted through dolls. They host workshops and competitions too!
Where | Nehru Children's Museum - 94/1, Chowringhee Road
Call Them | +91 3322 231 551
Timings |11 AM – 7 PM
Entry | Rs 10 Onwards
3. Indian Museum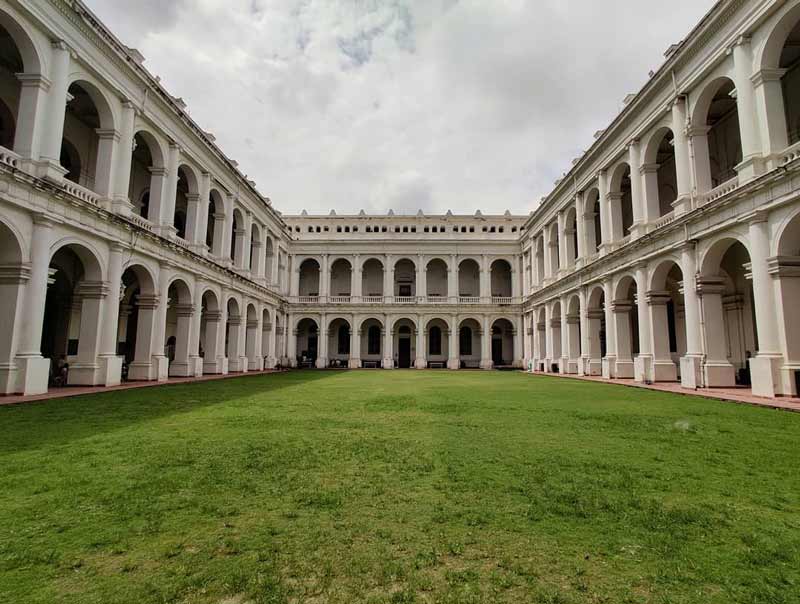 Picture Credits: chayanika_dhar
This legendary house of wonders proudly stands as the largest museum of India! One of the 10 oldest museums in the world, The Indian Museum houses more than 60 galleries, each one with a unique theme that makes your history books come to life. With some iconic attractions like The Egyptian mummy, the preserved fossil skeletons of prehistoric animals and a huge collection of meteorites, the museum makes for a holistic learning experience for the whole fam!
Where | Indian Museum - 27, Jawaharlal Nehru Road
Call Them | +91 3322 521 790
Timings | 10 AM - 6:30 PM
Entry | Rs 20 onwards
4. Smaranika Tram Museum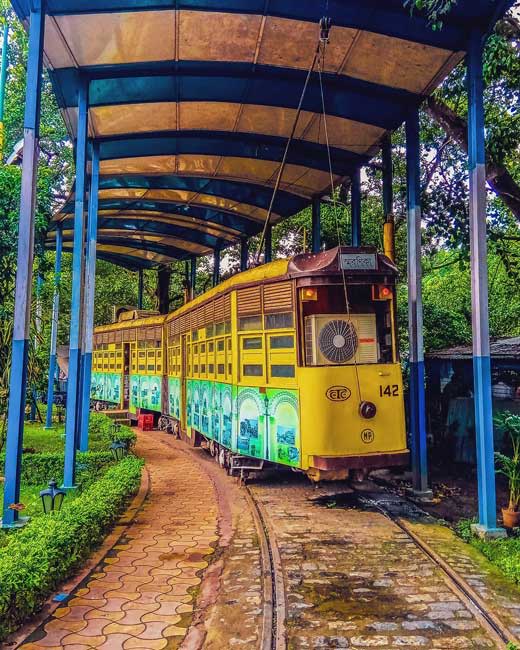 Picture Credits: priyam_reds
Rekindle your childhood memories of bumming around in the tram at the Smaranika Tram Museum.  Take a trip down the 150 year-long heritage of the popular conveyance with this pre-independence era museum! There is an exhibitory display of trams from the olden days, a display of newspaper cuttings from around the world celebrating tram journeys along with posters glorifying the famous trams of Kolkata.
Where | Smaranika Tram Museum - 6, Sido Kanhu Dahar, Maidan,
Call Them | +91 8017 727 759
Timings | 3 PM - 8 PM 
Entry | Rs 10 onwards                                           
5. State Archaeological Museum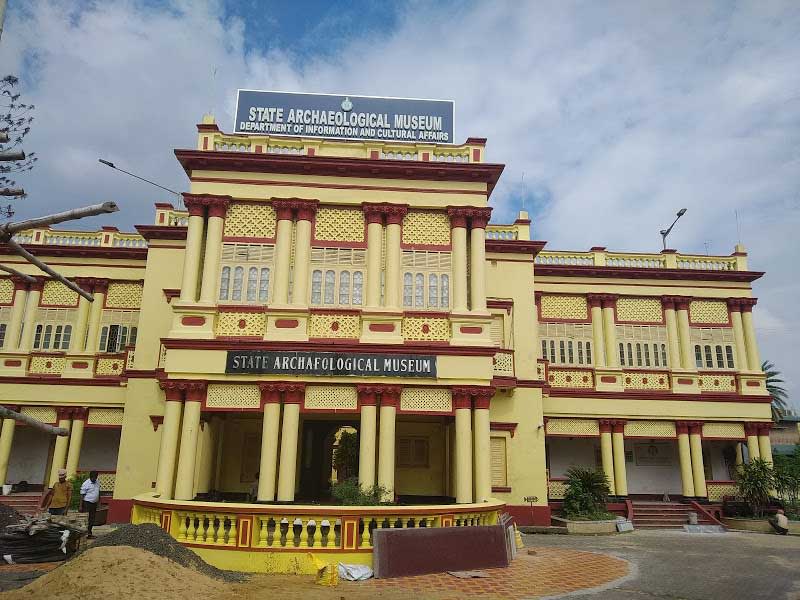 Picture Credits: Moznu Muhibur Rahman
Get a glimpse of the stone age with this archaeological museum that comprises 7 galleries with oodles of artifacts outlining the different eras of Bengal. With an extensive display of rare tools of the early ages and a splendid collection signifying the artistic talent of Bengal, this place is a must-visit for history buffs. The vibrant paintings of deities and old women will captivate you with its intricate detailing. The museum's Historical Art section also displays a huge assortment of artefacts like terracotta, textiles, bronze, wood-carvings and manuscripts.
Where | State Archaeological Museum - 1, Satyen Ray Road, Behala 
Call Them | +91 3323 978 191
Timings | 11:30 AM - 4:30 PM 
Entry | Rs 5 Onwards
6. Kolkata Police Museum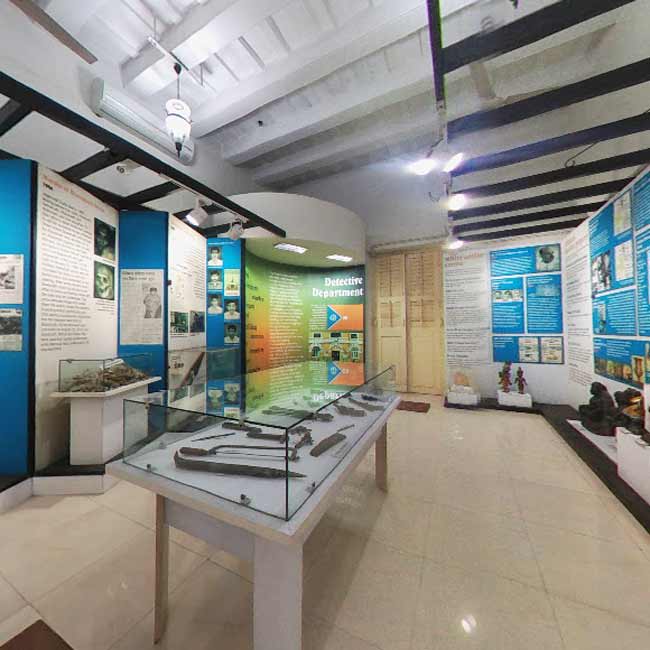 Picture Credits: Dr. Shaunak Das
Paying homage to the frontline warriors of the city, this hidden gem tucked away in the northern corners of the city is packed with stories of the Police force! Kolkata Police Museum is housed at the home of the legendary social-reformer, Raja Ram Mohan Roy. This 19th century structure shelters a collection of old arms and ammunition that was used in the Indian freedom struggle. The display of guns, rifles and aluminium bombs will blow your mind! The fabled case files of Netaji Subash Chandra Bose are also kept here. *chills*
So there you have it, a jam packed itinerary for you to learn about the things to make you a "Gorbhito Bangali"! 
Where | Kolkata Police Museum - 113, Acharya Prafulla Chandra Roy Road
Call Them | +91 3323 607 704
Timings | 11 AM - 5 PM