Kolkata
5 Best Homestays In Darjeeling To Book For A Comfy & Welcoming Stay
Darjeeling is a picturesque, sleepy town, located in the lesser Himalayan region of West Bengal. The glistening Mt. Kanchenjunga is situated here, and the captivating scent of the popular  Darjeeling Tea envelops the city. A plethora of cosy homestays are available to complement the city's serenity and what better way to escape the pandemic fever than to snuggle up with a warm cuppa tea amidst the majestic hills. Keep on scrollin' to know about some comfy homestays that complement this beautiful destination! 
1. Samir's Homestay and B.B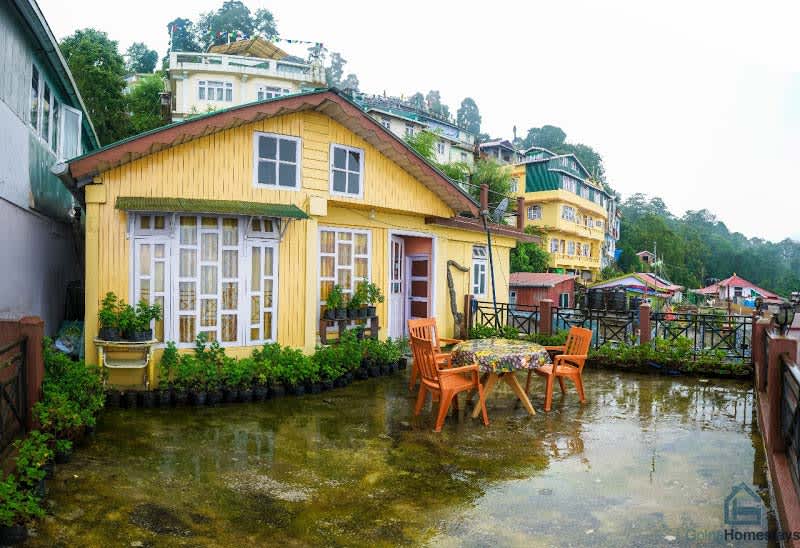 Featuring cosy, wooden rooms that offer a splendid view of the mountains, that's Samir's Homestay and B.B for y'all. The rooms are well furnished and complete with modern amenities. BTW, you can watch the tranquil sunset from the room, while you're all cosied up with your SO *UwU*. If you're looking for a home away from home, book Samir's Homestay and B.B right away! 
Where | Samir's Homestay and B.B - Hermitage, 10 A Road
Call Them For Reservations | +91 3542 254 125 
Tariff | Starts from Rs 2,744
Check Out Their FB Page | https://www.facebook.com/samirshomestay/
2. Snowlion Homestay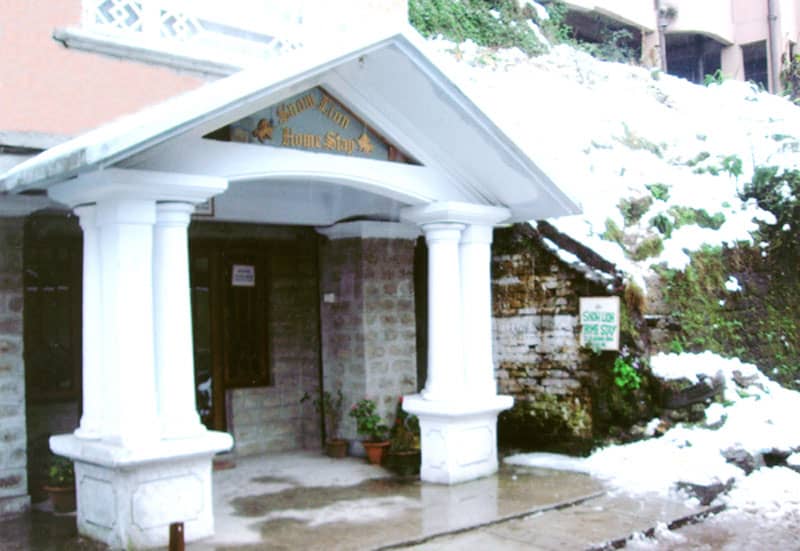 Nestled in the heart of the city, Snowlion Homestay is run by a native Tibetan family. The rooms are warmly lit and have a hospitable ambience. Snowlion Homestay is located close to the central market, surrounded by the bustling city chaos. An excellent homestay in this quaint town for you to experience Darjeeling like the locals!
Where | Snowlion Homestay - 27/A, Gandhi Road Opposite Bethany Primary school
Tariff | Rs 2,450 Onwards 
Call Them For Reservations | +91 3542 255 521
Check Out Their FB Page | https://www.facebook.com/SnowlionHomestay/
Here's Their Website | http://snowlionhomestay.com/?fbclid=IwAR32ulm3Dwr16VzHBxH1Hjhl-r7NyD6R48LxulVFAwsQOMuEe3WUIGedhpA
3. Blue Horizon Homestay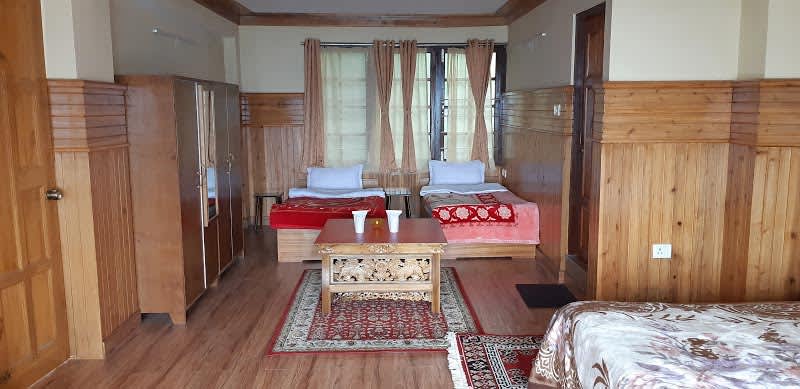 A cutesy blue hut snuggled amidst the picturesque hills of Darjeeling, Blue Horizon Homestay offers spacious, clean rooms that ensure a comfortable stay. You can laze around in the cosy rooms and bask in the beauty of the majestic hills. Offering a perf spot to have a peaceful time away from the city chaos, the hotel is your one-stop destination for a weekend getaway!
Where | Blue Horizon Homestay - Bethel 1, West Point,
Tariff | Rs 1,814 Onwards 
Call Them For Reservations | +91 6294 602 409
4. Nestle Homestay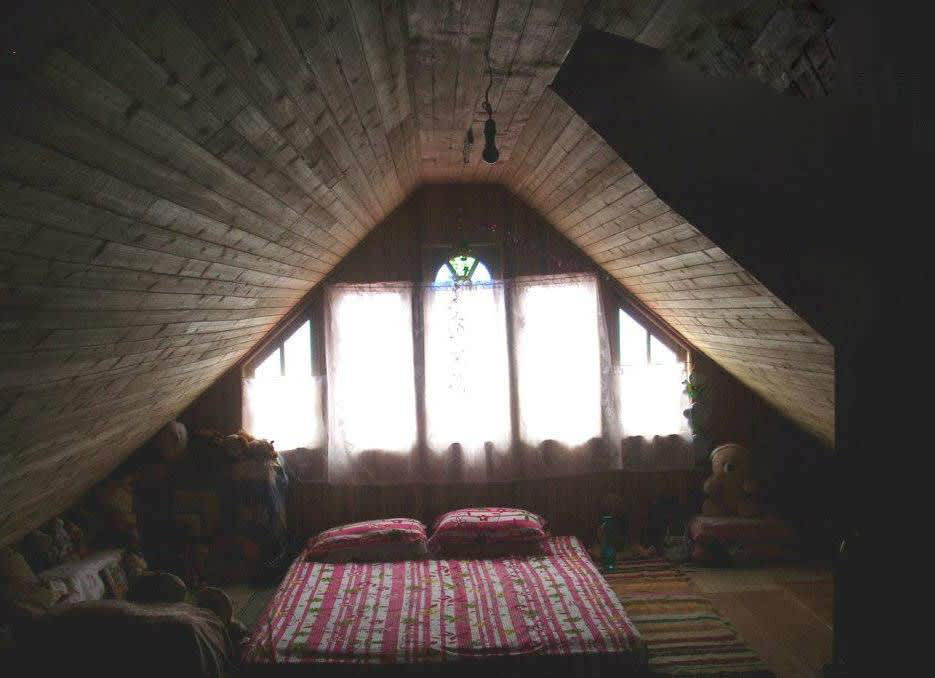 Run by a warm and hospitable retired couple, Nestle Homestay provides a homely environment for all its visitors to tuck in and relax with a warm cup of tea. The homestay is located 15 minutes away from the city, and the main attractions of Darjeeling. With a mini library, board games and delicious meals cooked with a homemade touch, this homestay is perf for a getaway with your fam!
Where | Convent Road, Below District Magistrate's Office, Haridas Hatta
Tariff | Rs 1,850 Onwards
Call Them For Reservations | +91 9434 209 954
5. Teesta Homestay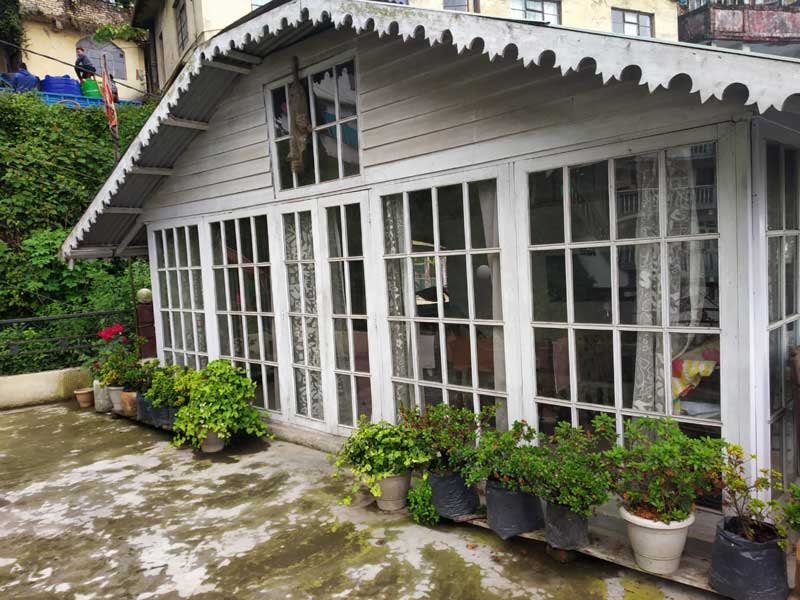 Picture Credits: Yash Gupta
Conveniently situated about 1.8 km from the town, Teesta Homestay comprises of 4 rooms and 2 shared bathrooms. The house also has a fireplace and small library, for you to snuggle up with your bae all day *wink wink*! The hosts are warm and friendly, so pack your bags and come over for a peaceful time!
Where | Teesta Homestay - Lebong, Hill Cart Rd, North Point
Tariff | Rs 1,500 Onwards 
Call Them | +91 9932 039 582
Book Your Stay On Airbnb Here | https://www.airbnb.co.in/rooms/16738133?source_impression_id=p3_1574755999_1t9N%2B2GUK0gPoCpu
Peeps, now you know where to head on to for a peaceful getaway without emptying your pockets!
P.S. Tariffs Mentioned Are As Per Those Recorded On 18th August, 2020