Kolkata
18 Things You Can Do In The City Of Joy That Literally Define The Spirit Of Kolkata!
If there's one thing that's absolutely undeniable about Kolkata it's that its rich heritage and culture are unparalleled. Each festival here is celebrated with a lot of enthusiasm and love, the locals are so warm and welcoming, and every delicacy that's served has an age-old recipe. But there's much more to this lively city than just its magnificent monuments and fluffy roshogullas. Keep readin' as we give you a glimpse into everything that translates the beautiful soul of this joyous city!
1. Soak In The Glory Of British Architecture @ Victoria Memorial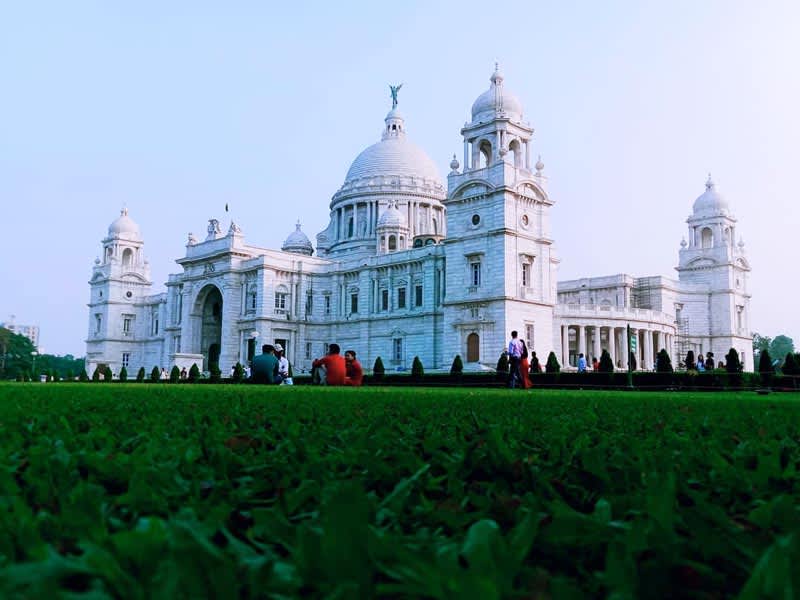 Picture Credits: biswas
Built in the memory of Queen Victoria, Victoria Memorial is a pristine white, majestic monument that has proudly stood the test of time. The landscaped gardens as well as the intricate British architecture are sure to take your breath away. Come over and spend a day here, learn about the bygone era and yes, don't forget to click a lot of pics!
Where | Victoria Memorial - Victoria Memorial Hall, 1, Queens Way, Maidan
Timings | 10 AM - 5 PM
Entry | Rs 30 Onwards
Check Out Its FB Page | https://www.facebook.com/victoriamemorialhall/?ref=br_rs
2. Enjoy A Cup Of Coffee @ Indian Coffee House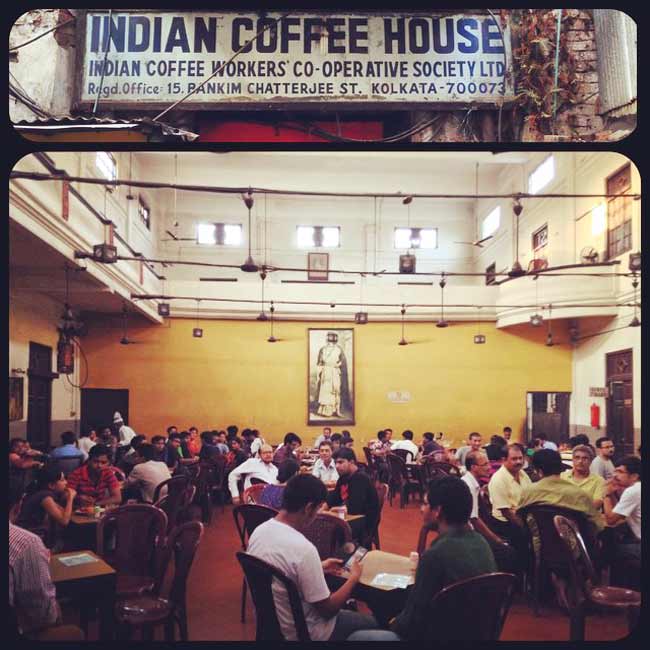 Picture Credits: meiyangchang
One of the most legendary places in the city, Indian Coffee House has an inexplicable old charm to it. The rugged, age-old interiors and the aroma of chai and coffee blankets the air here and we can't help but feel nostalgic. Did you know this cafe has also been a rendezvous place for legends like Rabindranath Tagore, Amartya Sen, Shashi Kapoor and many more? Head over here and enjoy that long-pending java date with your tribe!
Where | Indian Coffee House - College Street & Jadavpur
Timings | 9 AM - 9 PM
Meal For Two | Rs 300
Call Them | +91 9007 798 519
3. Wolf Down Crispy AF Fish Fry @  Allen Kitchen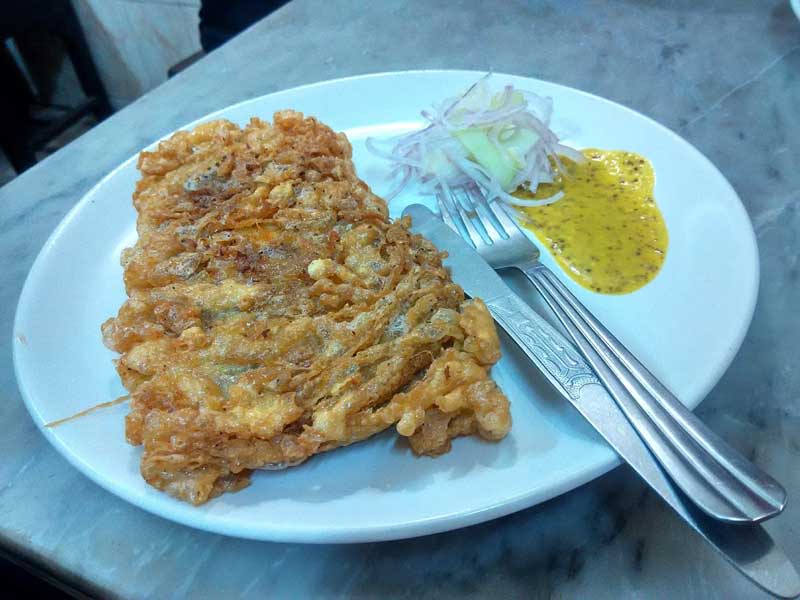 Picture Credits: Oishik Sarkar
Opened over 130 years ago, Allen's Kitchen is known for its chops, cutlets and fish fries. The dishes are prepared with lots of ghee and love, one of the many reasons why this lil eatery has run successfully for so long. We're crushing over the Fish Fry that these folks prepare that's not only flavourful but also crunchy AF on the outside and soft on the inside. We'll defo see you here, won't we?
Where | Allen Kitchen - 40/1, Jatindra Mohan Avenue, Shobha Bazar
Timings | 4 - 9 PM
Meal For Two | Rs 300
Call Them | +91 9836 803 572 & +91 8013 821 055
4. Book Shopping From College Street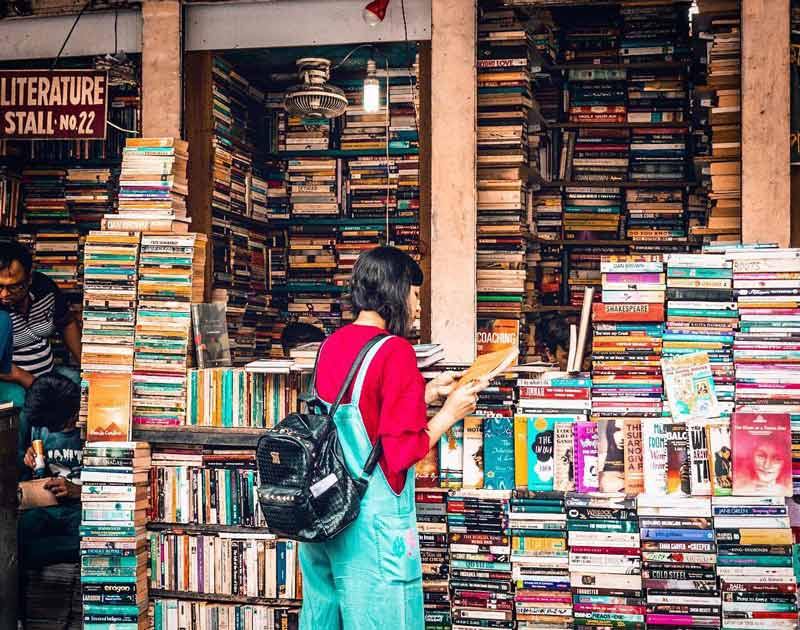 Picture Credits: traversedlands
The countless, aged bookshops one can find at College Street display a huge amount of old as well as new books in all genres, for all ages and that's why we call it a book lover's paradise. You can buy your fav books at throwaway prices, given that you bring your negotiating skills with ya (pun intended!). Famous publications like Ananda Publication are also located here, how cool is that? Bookworms, dash over in droves ASAP! 
Where | College Street - College Square
Timings | 10 AM - 11 PM
5. Shop Like There's No Tomorrow @ Gariahat Market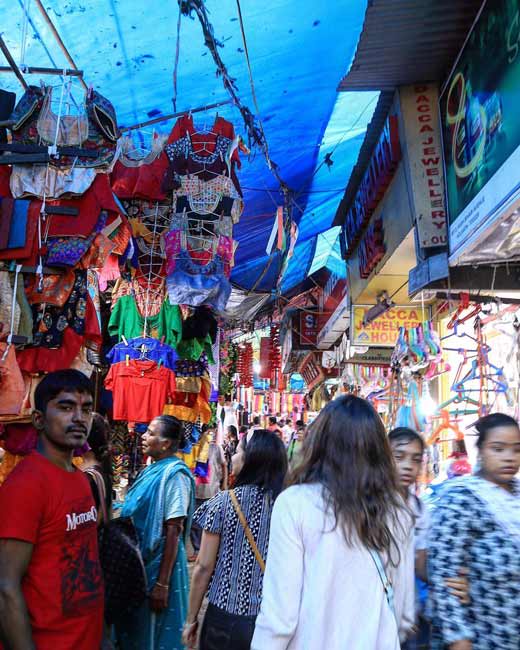 Picture Credits: _m6_film_
Gariahat Market is a vibrant, bustling market that's a shopaholic's paradise. Jewellery, footwear, cotton sarees, cosmetics, household items - you name it, they have it. If you're looking for authentic Bong sarees, this is where you need to be. This market also has a separate section for plants and flowers. So, what are you waiting for? Get your shopping bags ready and head over for the ultimate shopping experience!
Where | Gariahat Market - Gariahat Road, Rash Behari Road, Ekdalia, Ballygunge
6. Get Your Dose Of Inner Peace @ Shantiniketan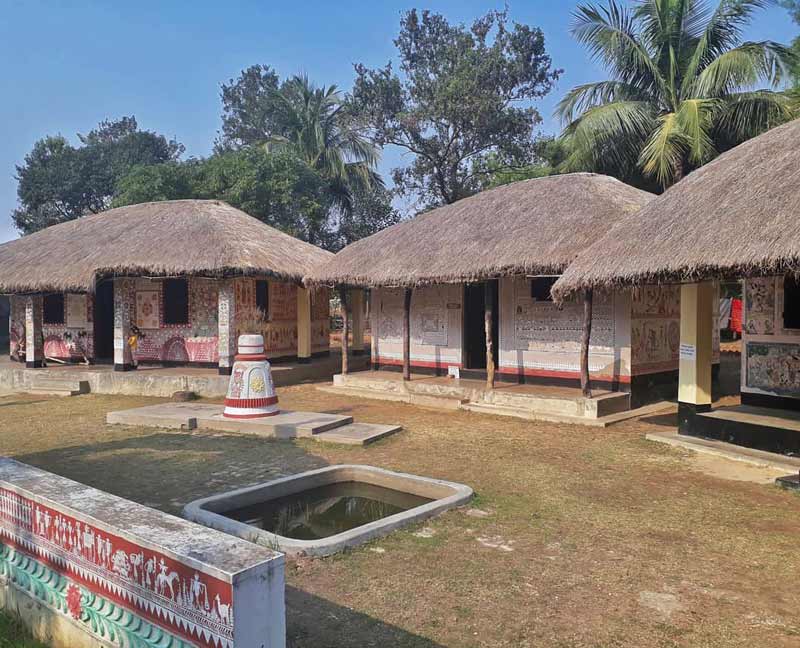 Picture Credits: ourtravel.blog
Tucked away in the quiet district of Birbhum, Shantiniketan was founded by the Tagore family. The campus is beautifully decorated with sculptures, paintings and murals of Rabindranath Tagore. Get your dose of inner peace and serenity here while the mystic minstrels chirp away in the background. Sounds like a plan, doesn't it?
Where | Shantiniketan - Uttarpara, Makla
7. Bask In The Glory Of The Almighty @ Dakshineswar Kali Temple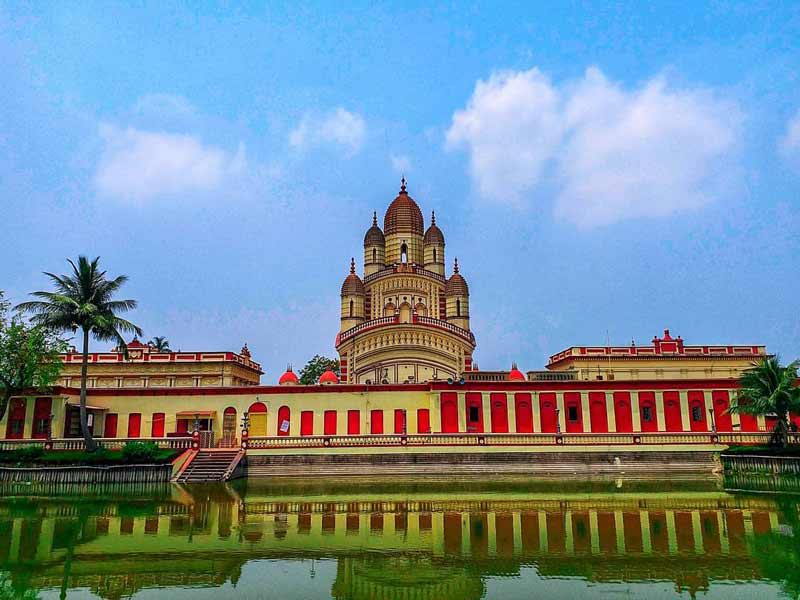 Picture Credits: chinmayapalei
A divine place nestled on the banks of the Ganges, Dakshineswar Kali Temple is still associated with many social reformers. The best time to visit this sacred place is in the early hours of the morning, where you can witness the grand pujas along with hundreds of devotees. So come by, fellas and strengthen your faith in the almighty!
Where | Dakshineswar Kali Temple - Dakshineswar
Timings | 5 AM - 8 PM
Call Them | +91 3325 645 222
8. Watch The Champions Play @ The Iconic Eden Garden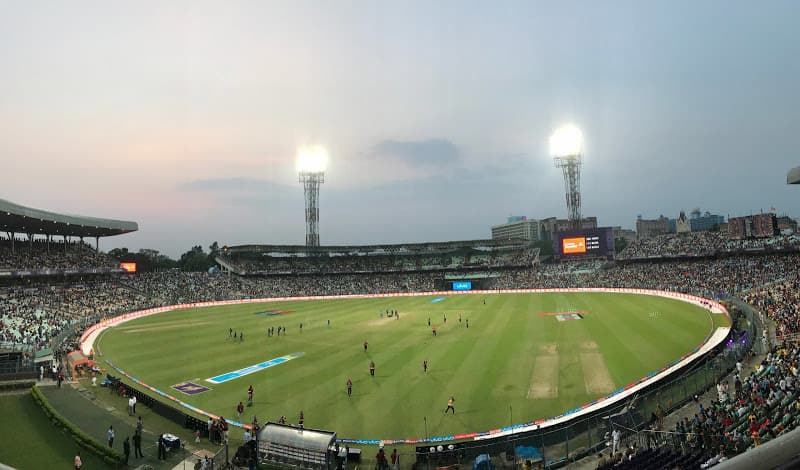 Picture Credits: Ranajit Saha
Established in 1864, Eden Gardens is the oldest cricket stadium in India. With a capacity to accommodate 66 K attendees, it has hosted over thousands of cricket matches since it opened. A trip to Kolkata is incomplete without watching the champs play at this world famous spot, don't y'all agree?
Where | Eden Gardens - Maidan, B.B.D. Bagh
Call Them | +91 3322 480 411
Check Out Their FB Page | https://www.facebook.com/Eden-Gardens-Kolkata-444704352279176/
9. Spend A Fun, Playful Day @ Nicco Park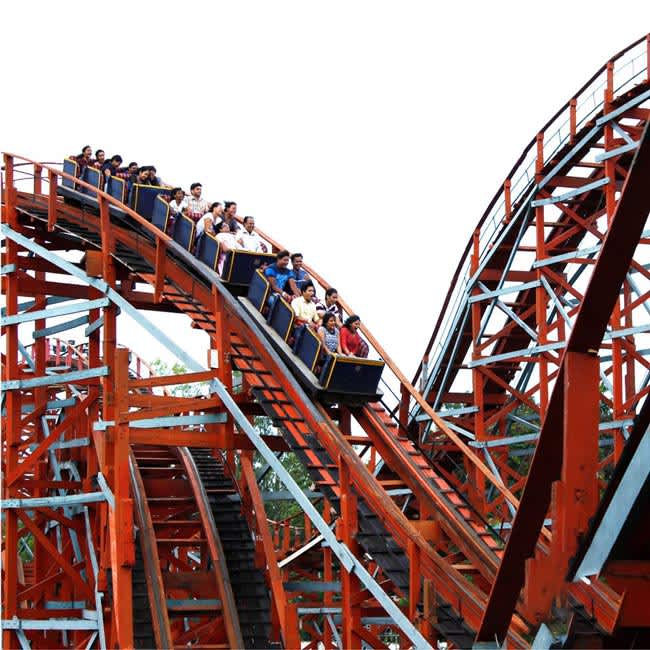 Nicco Park is lavishly spread over a 40 acres park that comprises over 35 different attractions. This amusement park has served more than a million customers since it opened its gates and offers a fun-filled experience to all its visitors. It has approximately 35 rides for both kids and adults, a rose garden and a waterfall - nice. Drop by and enjoy a fun day with your fam right here!
Where | Nicco Park - Salt Lake Bypass Jheel Meel, Sector IV, Bidhannagar
Timings | 10:30 AM - 7:30 PM
Call Them | +91 3366 285 509
Entry | Rs 250 Onwards
Check Out Their FB Page | https://www.facebook.com/niccopark.kolkata/
10.  Capture The Stunning Howrah Bridge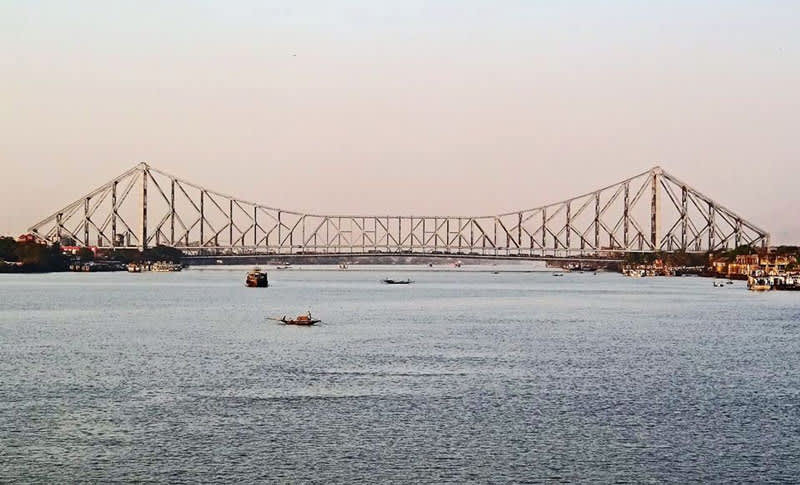 The stalwart structure suspended over the serene Ganges, Howrah Bridge is the heart of Kolkata. Thousands of commuters use this bridge on a daily basis, but nevertheless, the Howrah Bridge is a sight to behold, especially in the evenings. Get your DSLR and feed your shutterbug soul by capturing the stunning edifice!
Check Out Its FB Page | https://www.facebook.com/howrahbridg/
11. Take A Break And Relax @ Serene Princep Ghat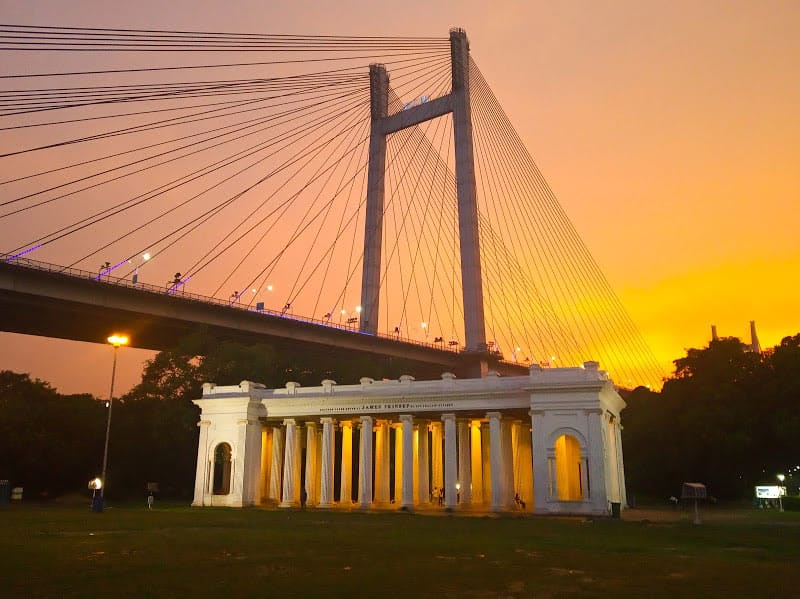 Picture Credits: Shovan Ghorai Official
Princep Ghat, one of the most romantic places in the city, is settled on the banks of the mighty Hooghly River. This place is usually swarmed with models and photographers, but the evenings here are super magical. The glistening lights from the Vidyasagar Setu, the starry sky and the salty sea air, sounds like the perf recipe for romance and relaxation, doesn't it?
12. Visit Asia's Largest Flower Market @ Mallick Ghat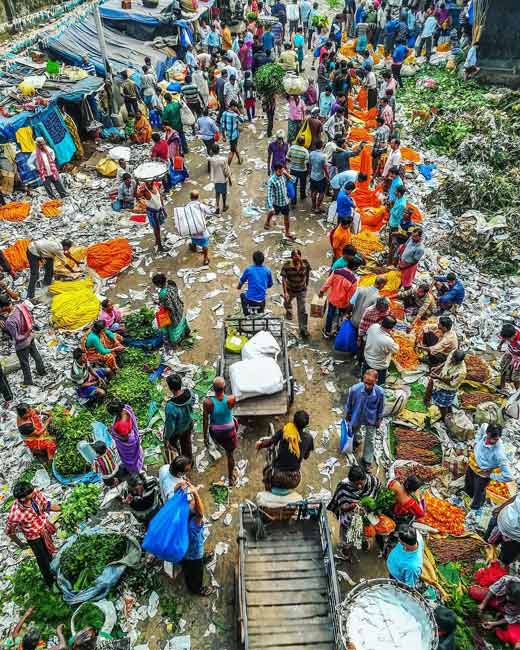 Picture Credits: photosticlife
Built by Ram Mohun Mallick in 1855 under the Howrah Bridge, Mallick Ghat is a bustling flower market that runs even for 24 hours during festive seasons. Usually super crowded, the best time to visit this market is early in the morning 'cause that's when you'll see the mandi in its full glory and the sight is truly a beauty to behold! 
13. Visit Rabindranath Tagore's Ancestral House @ Jorasanko Thakur Bari
Picture Credits: Makarand Sahasrabudhe
Kolkata is a land of literature lovers, in fact, a lot of locals remember the poems of Tagore by heart. The ancestral home of Rabindranath Tagore, calling Jorasanko Thakur Bari a legendary place would be a gross understatement. Drop by and check this abode out that gives us a glimpse inside the royal life of the Tagores!
Where | Jorasanko Thakur Bari - Ganesh Talkies, 267, Rabindra Sarani, Singhi Bagan, Jorasanko
Timings | 10:30 AM - 5 PM
Entry | Rs 5 Onwards
14. Explore The City Like The Locals In Tram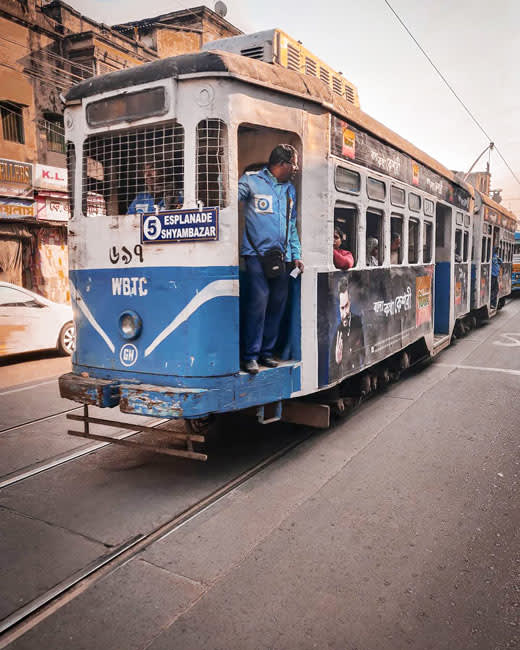 Picture Credits: doctoronroad
Nothing defines Kolkata more than the iconic Tram that's been running in the city since the 1800s. The trams can carry up to 24 passengers at the same time and recently, the tramcars were revamped and refurbished as well. If you're planning to explore the city, do it exactly as the locals do - on the trams!
15. Go On A Picnic With Your Fam @ Eco Park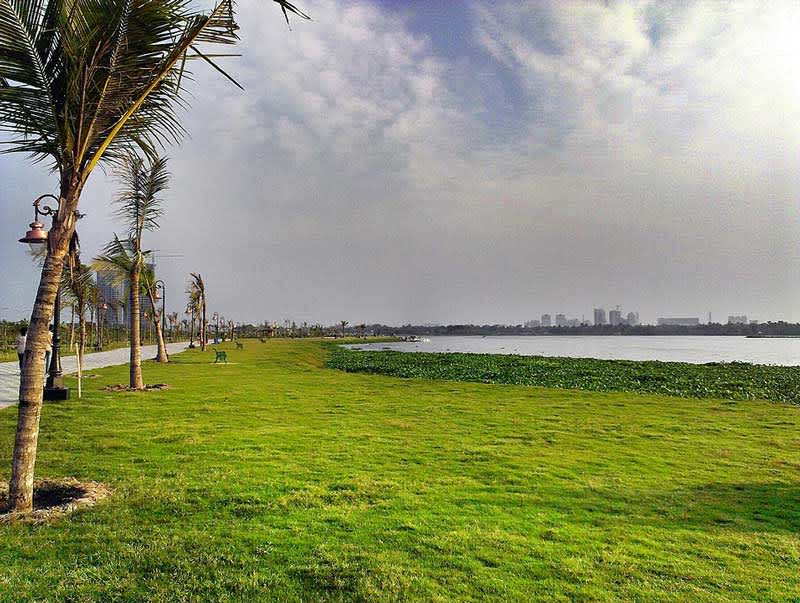 Designed and built to promote eco-tourism, Eco Park is an urban garden that's spread over an area of 475 acres. The picturesque landscapes, beautiful water body that surrounds the park and the recreational zones make this spot an ideal place to unwind. Spend some quality time with your loved ones and don't forget to capture it all for the Gram!
Where | Eco Park - Major Arterial Road(South-East), AA II, New Town
Timings | 2:30 - 8:30 PM
Call Them | +91 9051 087 099
Entry | Rs 30
Check Out Their FB Page | https://www.facebook.com/EcoParkNewTown.Official/
16. Gorge On The Delicious Mutton Biryani @ Arsalan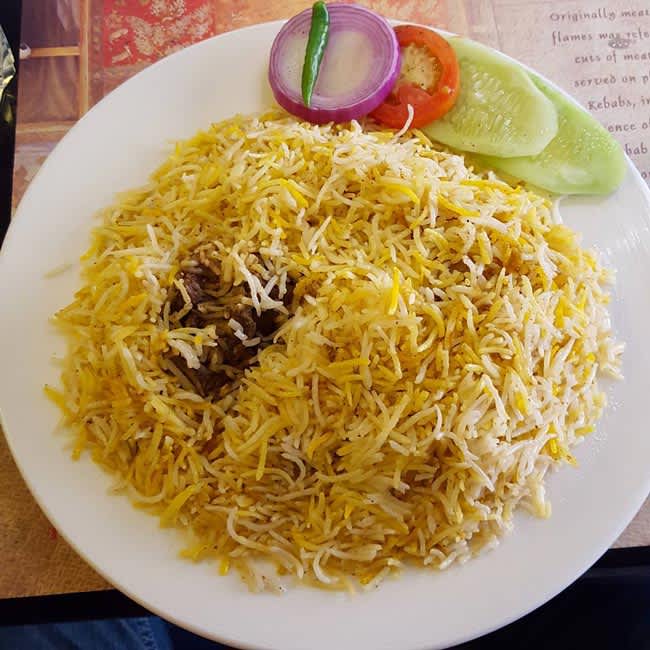 Picture Credits: culinary_diggers
Feast on the rich, aromatic Mutton Biryani that's made in Mughlai style from Arsalan for an ultimate gastronomical experience! This eatery is super popular amongst the locals and the delicacies served by them will defo make you wanna come back for more. BTW, their Fish Arsalan Kebab and Murgh Massallam are to die for!
Where | Arsalan - Chinar Park, Hatibagan, Park Street Area & Other Locations
Timings | 11 AM - 11:45 PM
Call Them | +91 9163 363 653 & +91 9163 363 654
Meal For Two | Rs 1,000
Check Out Their FB Page | https://www.facebook.com/arsalanrestaurants
17. Treat Yo' Self To Delectable Mishtis @ Balaram Mallick & Radharaman Mallick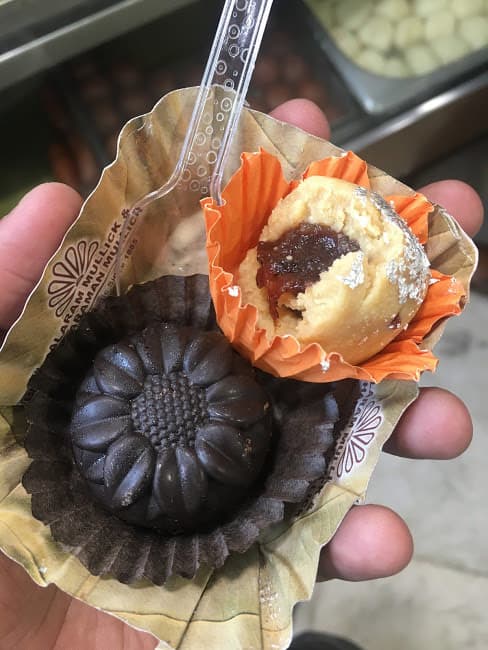 Picture Credits: Abhishek Devie
Is your trip to Kolaka even complete if you stuff your faces with langchas and sandesh from this popular mishti shop? They're a legend when it comes to Bong sweets, so drop by and satisfy your sweet cravings with baked roshogullas and the decadent mishti doi that we're so in love with!
Where | Balaram Mallick & Radharaman Mallick - Bhawanipur, Salt Lake, Kasba & Other Locations
Timings | 7 AM - 11 PM
Call Them | +91 3324 869 490 & +91 3324 540 281
Meal For Two | Rs 100
Check Out Their FB Page | https://www.facebook.com/BalaramMullickandRadharamanMullick
 18. Feast On Yummies From Calcutta's Oldest Chinatown AKA Tiretta Bazaar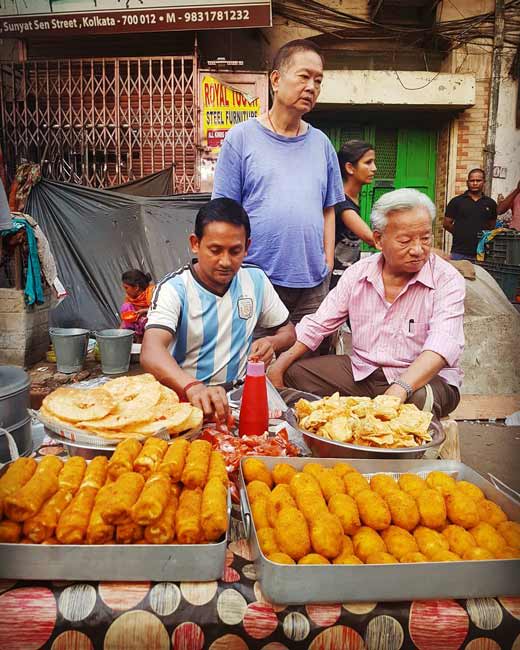 Picture Credits: kolkata_road_forkers
Once home to the original Chinese Indians, Tiretta Bazaar is one of the oldest places in the country where authentic Chinese delicacies are served. The musty alleys are flocked with lil kiosks that dish out scrummy dishes and we can't wait to feast on fish soups, pork chops, chicken pies, coconut balls and more from here!
Fellas, come explore the city of joy without missing out on the best!