Want To Experience What It's Like To Live In A Haveli? Check Into Pleasant Haveli
Want to experience what it's like to live in a haveli? Check into Pleasant Haveli for some true Rajasthani hospitality and the experience of a lifetime!
Located in Gandhi Chowk, this boutique hotel has an ornate façade, the old haveli style layout and bright, traditional décor. The hotel has nine rooms, each tastefully furnished with a different theme and all the modern amenities.
The Pleasant Haveli Restaurant on the rooftop has become well known in its own right, boasting of some piping hot desi food and a gorgeous view of the sunset. All the standard Continental and Chinese dishes are served here though it's the North Indian delicacies that steal the show.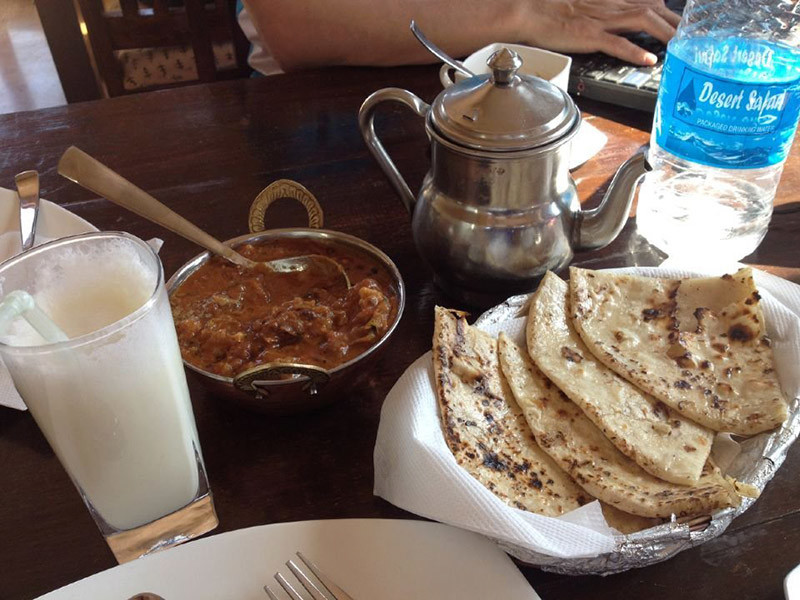 Try the delicious and tender Mutton Jaisana or order the famous Baigan Bhaji. The Stuffed Tomatoes and the Thali are also great options. 
With a superb ambience and excellent service, the restaurant is definitely worth a visit. An added cool factor is that the hotel makes efforts to go green and works in an eco-friendly manner.
So book a room and experience that old world haveli charm of a bygone era! 
Where | Pleasant Haveli, Chainpura Street, Gandhi Chowk
Explore The Website | http://www.pleasanthaveli.com/
Check Out The FB Page | https://www.facebook.com/HotelPleasantHaveli/
Browse Through More Images Here: