Stalwart Testaments To Jaisalmer's Glory: The 8 Most Iconic & Historic Havelis To Visit
Haveli's have a certain old world charm about them, there's no denying that! Entering one, immediately transports you to a bygone era with its grand scale, intricate architecture, an air of royalty and a glorious lifestyle and so to relive all that, here are some of the gorgeous old havelis in Jaisalmer you need to check out ASAP.
1. Patwon Ki Haveli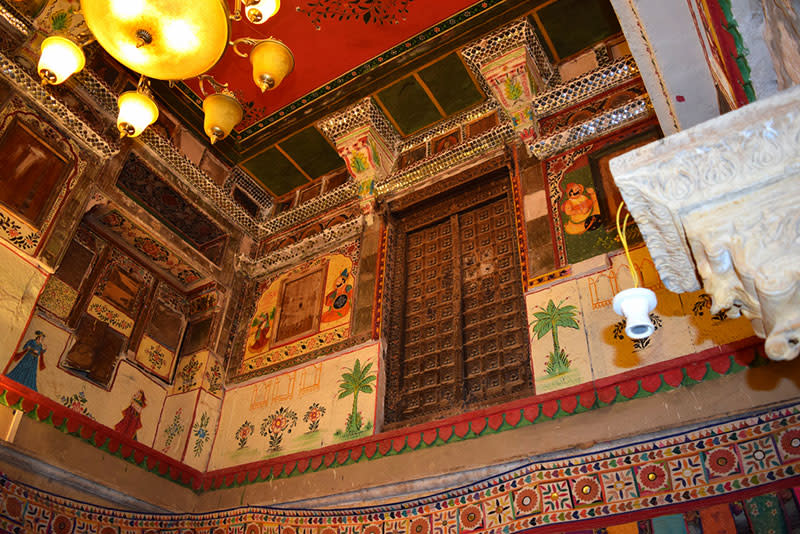 Nestled in a narrow street, is the largest and, arguably, the grandest haveli of Jaisalmer - Patwon Ki Haveli. Built in 1805 by the wealthy merchant Guman Chand Patwa, this beautifully engraved mansion is actually made up of five havelis! Yep, daddy dearest commissioned one elaborate haveli for each of his five sons. Walk under painted ceilings and check out the mirror work, ornate furniture, old cameras and even an intricately wrought chess set!  
Where | Patwa Complex
2. Nathmal Ki Haveli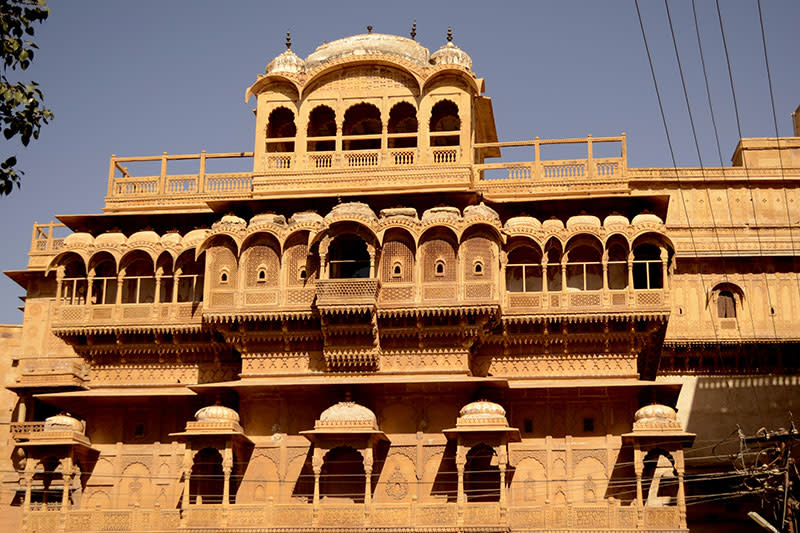 Constructed in the late 19th century, Nathmal Ki Haveli was once the residence of Diwan Nathmal, the Prime Minister of the state of Jaisalmer. The coolest thing about Nathmal Ki Haveli is that half of it was designed by the architect Hathi while the other half was simultaneously created by his brother Lulu. The result is an irregular and unique structure. Adorned with engravings, paintings and elephant sculptures, this haveli is a must visit!
Where | Sadar Bazar
3. Salim Singh Ki Haveli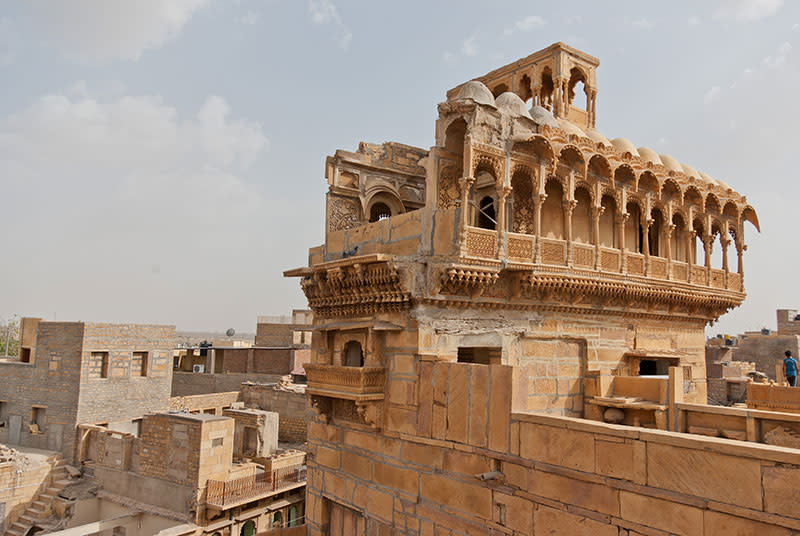 Erected over the remnants of an older haveli in 1815, stands the distinctive looking Salim Singh Ki Haveli. The architecture is inspired by the shape of a peacock with a number of engraved brackets and beautiful arched balconies. Narrow at the base and jutting out in the middle, this haveli is also said to resemble a ship's stern and has earned the name Jahaz Mahal. Commissioned by Prime Minister Salim Singh, the haveli is still partly occupied.
Where | Amar Sagar Pol
4. Nachana Haveli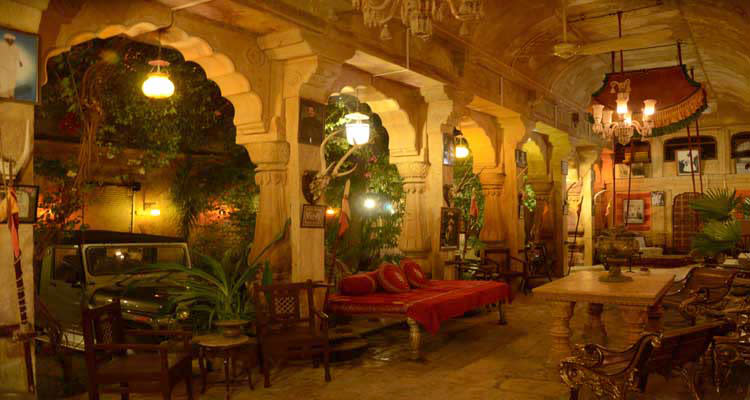 Nachana Haveli is a three centuries old royal haveli that now functions as a heritage hotel. With its vaulted ceilings, pillars and domes, this haveli definitely harks back to a different era. There's even a large basement that once served as a royal stable! The Nachana family traces its lineage right back to Maharawal Jaisal, the founder of Jaisalmer. Legend has it that the kings who lived inside the Jaisalmer Fort were cursed and so this amazing haveli was built outside.
Where | Gandhi Chowk
Know More | http://www.nachanahaveli.com/index.html
5. Jawahar Niwas Palace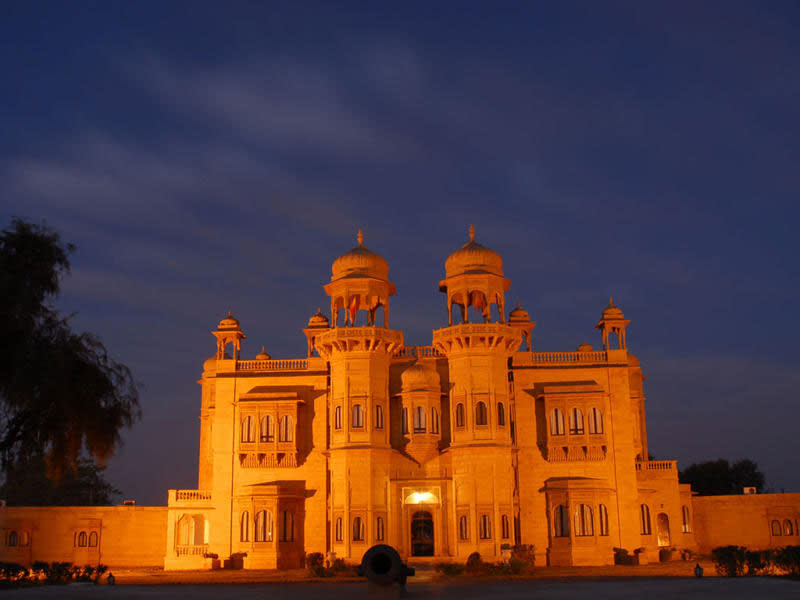 From British Viceroys to Amitabh Bachchan, this palatial haveli has served all kinds of royalty! Designed by a British architect and local craftsmen, Jawahar Niwas Palace was envisioned as a 'jewel in the crown' and was used as a colonial guesthouse. Today, the sprawling residence is a heritage hotel run by the 43rd ruler of Jaisalmer, Maharawal Brijraj Singh. The sandstone exteriors, carved chhatris and jharokhas make Jawahar Niwas Palace a sight to behold, especially at sunset. 
Where | 1, Bada Bagh Road
6. Shreenath Palace Haveli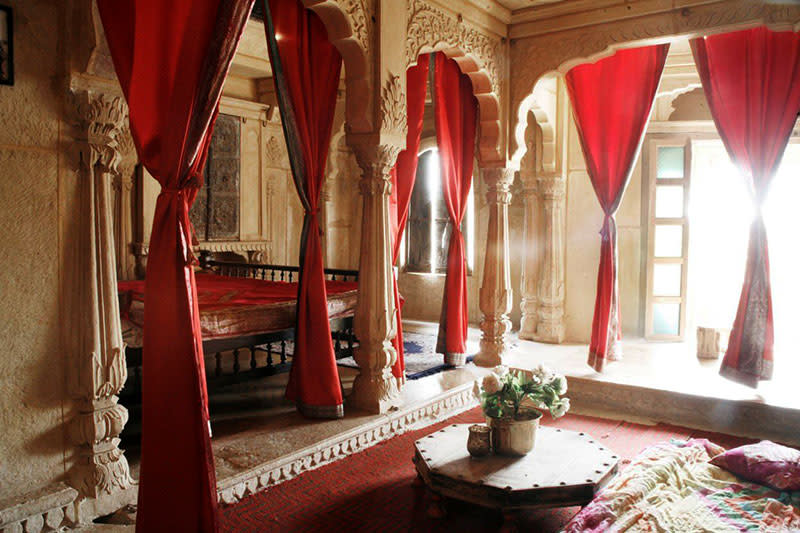 Good things are hard to find and even harder to leave! Believe it or not, the Shreenath Palace Haveli was built in the 15th century by the Vyas family and is still occupied by descendents of the original inhabitants. With striking arches, delicate carvings and narrow staircases, this small haveli is a beautiful piece of history. The interiors of this haveli-turned-hotel are a mix of the old and the new, with traditional hangings, old family photographs and colourful glass panels.
Where | Near Jain Temples, Jaisalmer Fort
Know More | https://www.facebook.com/Shreenath-Palace-jaisalmer-royal-haveli-106686792701446/
7. Mandir Palace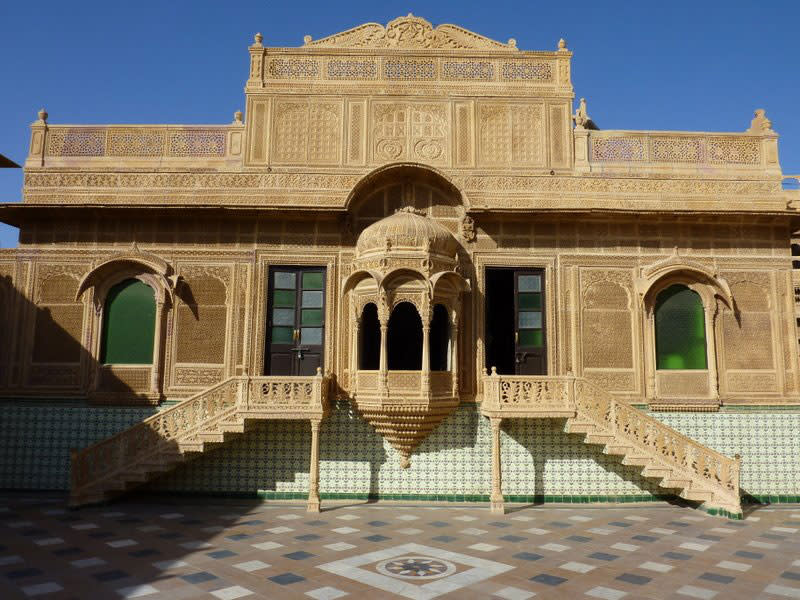 Originally built by Maharawal Mulraj about two centuries ago, the Mandir Palace has seen a number of additions over the years and is presently a luxurious heritage hotel. The exquisite architecture is a reminder of the historic glory and craftsmanship of Jaisalmer. Many of the rooms were once personal suites of the elite! The unique Tazia Tower, the tallest structure in the city outside the fort, is also a part of the Mandir Palace.
Where | Gandhi Chowk
Know More | http://www.mandirpalace.com/
8. Hotel Garh Jaisal Haveli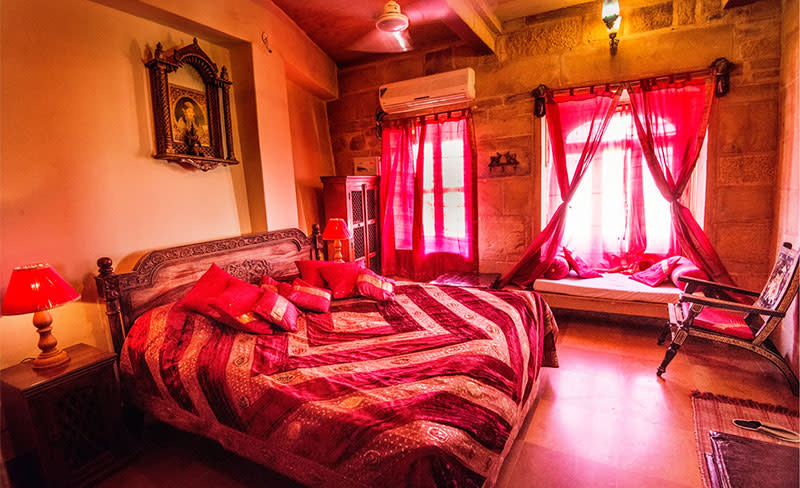 One of the perks of having the last 'living' fort in India is, of course, the option of actually living in the Jaisalmer Fort! Hotel Garh Jaisal Haveli is one of the old havelis that are a part of the 11th century bastion. While the bigger havelis offer a glimpse into the royal life, Garh Jaisal makes you feel like a common traveller in medieval times. The understated stone carvings and typical haveli-style layout give this mansion a quiet charm which has to be experienced.
Where | Fort Kotari Para
Know More | http://www.hotelgarhjaisal.com/
So make a date with history and check out these beautiful havelis right away!