Spicy, Meaty & Delicious: We've Hunted Down The 5 Best Places For Laal Maas In Jaisalmer
Laal Maas is the legendary red mutton curry of Rajasthan. Consisting of a thick spicy combination of Mathania chillies, yoghurt and meat, Laal Maas was once prepared for royalty. Read on to find the top 5 places where you can sample this fiery delicacy:
1. Milan Restaurant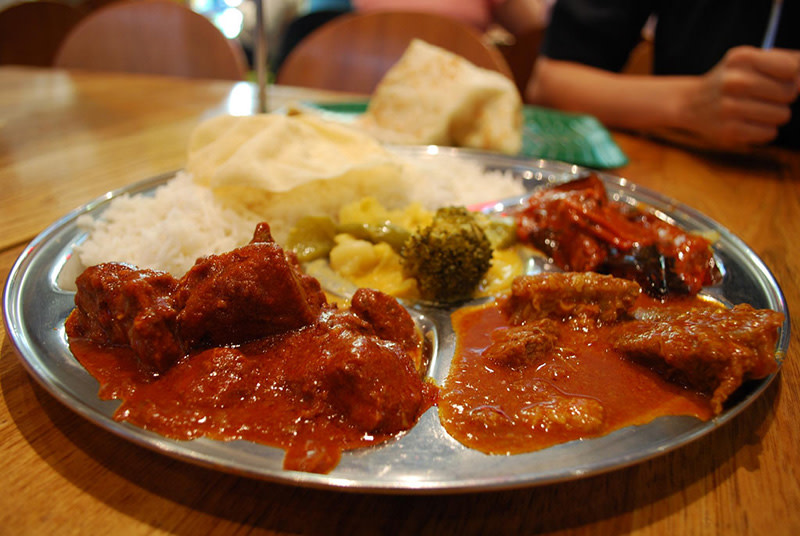 This modest looking restaurant has a dhaba like ambience and quick service. The Laal Maas at Milan Restaurant checks all the boxes! The flavours are bang on, the ingredients are fresh and the price is low. Relish it with a Butter Naan straight out of a proper clay tandoor. We'd also recommend trying the Tandoori Chicken.
Where | Main Road, Dhibba Para
2. Cafe The Kaku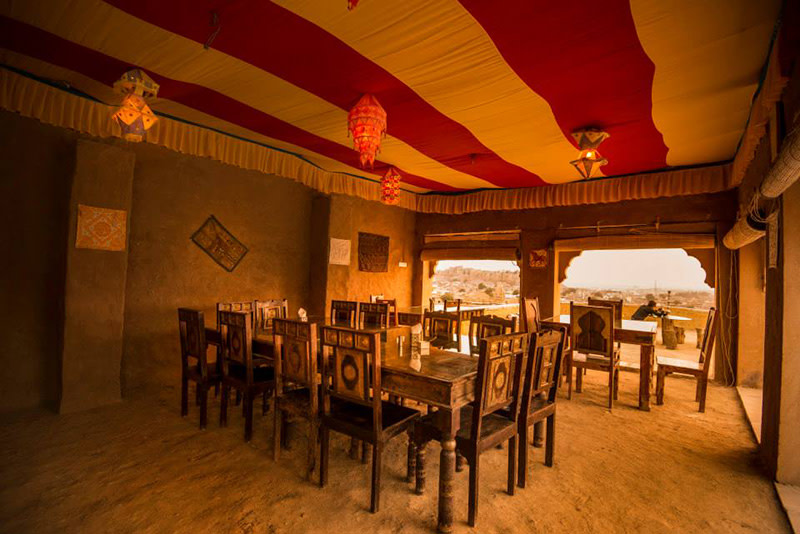 The traditional seating, hookahs and folk music at Café the Kaku create a lively Rajasthani atmosphere. The owner is known for being friendly and there's never a dearth of good conversation here! It serves some of the best Laal Maas in the city that's tender and slow cooked to perfection, and best paired with a Rajasthani Roti. If you need a break from the spicy meat, cool down with a Special Lassi or the Ghotua Laddoo. 
Where | Malka Pol, Near Suli Dungar
Check Out Their Website | http://www.cafethekaku.com/
Here's Their FB Page | https://www.facebook.com/cafethekaku72/
3. Rang Mahal Restaurant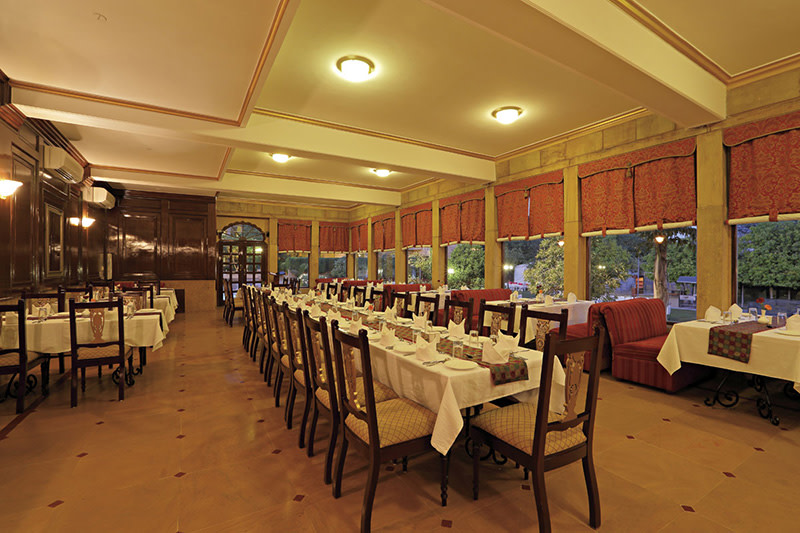 Feast like a king at the upscale Rang Mahal hotel's restaurant because after all, Laal Maas has its origins in court kitchens! Located next to a swanky open air pool and sprawling greens, this garden restaurant scores super high on ambience. The menu is designed to please all seasoned foodies and features a number of authentic Rajasthani dishes, apart from other Indian and European favourites. There's also a well stocked bar if you fancy a sundowner or two.
Location | 5, Hotel Complex, Sam Road
Check Out Their Website | http://www.hotelrangmahal.com/
Here's Their FB Page | https://www.facebook.com/Hotel-Rang-Mahal-137368333067261/
4. The Trio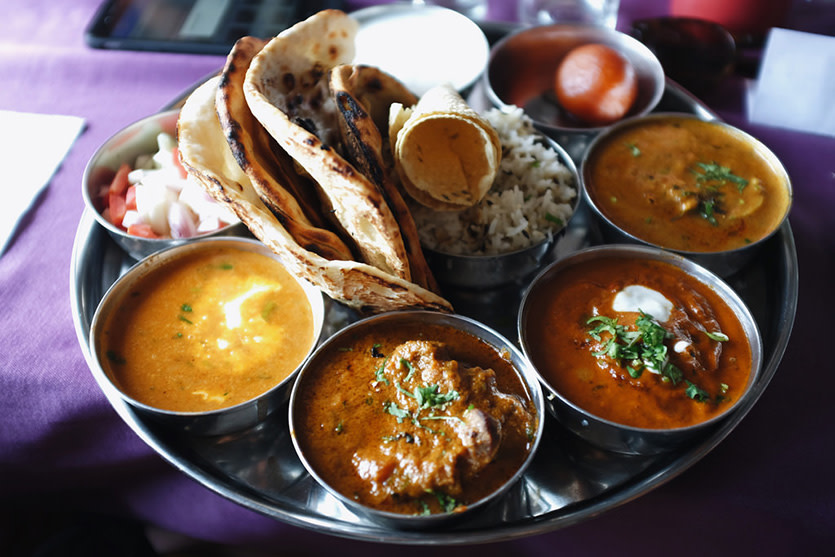 The Trio is one of the most well known restaurants in Jaisalmer where the spirit of tradition is alive and kickin'! The traditional wall hangings, old weapons and soulful music add to the charm of this rooftop hotel overlooking the markets. Dig into extra hot and spicy Laal Maas with a yummy Garlic Naan or Tawa Roti. You can also just order the signature thali which includes Laal Maas and Ker Sangri. The Mutton Nagori here is also stellar!
Where | Mandir Palace,Gandhi Chowk, Near Bank of Baroda
Check Out Their Website | http://royaldesertcamp.in/trio-restaurant/
5. Saffron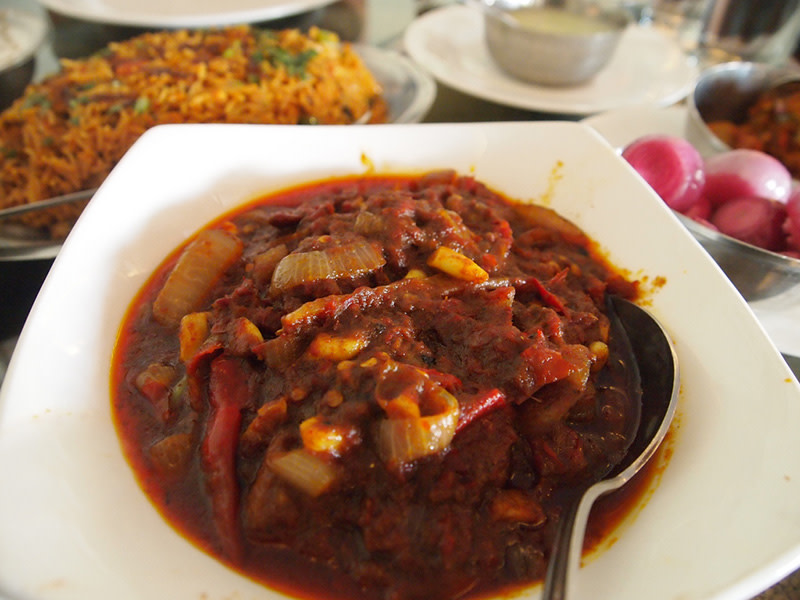 Perhaps the best place to find Laal Maas is in an actual haveli. Part of the Hotel Nachana Haveli, Saffron is known for the amazing and flavourful Laal Maas it serves. The dish is said to be prepared everyday because it's a favourite of the haveli inhabitants! The Junglee Maas and Bhuna Chicken are also equally robust. With great service, live music and candlelit tables, Saffron is the ideal spot for a dinner for two! 
Where | Gandhi Chowk
Check Out Their Website | http://www.nachanahaveli.com
So go try the Laal Maas at one of these places right away and thank us later. Bon apetit!