Sheer Poetry in Sandstone - Have You Checked Out Patwon Ki Haveli?
Bitten by the history bug? Have the perfect #ThrowbackThursday with a trip to the famous Patwon Ki Haveli!
Originally commissioned by merchant Guman Chand Patwa for his five sons, this 19th century gem actually consists of 5 havelis. With its beautifully carved jharokhas and arches, the exterior of Patwon Ki Haveli is sheer poetry in sandstone.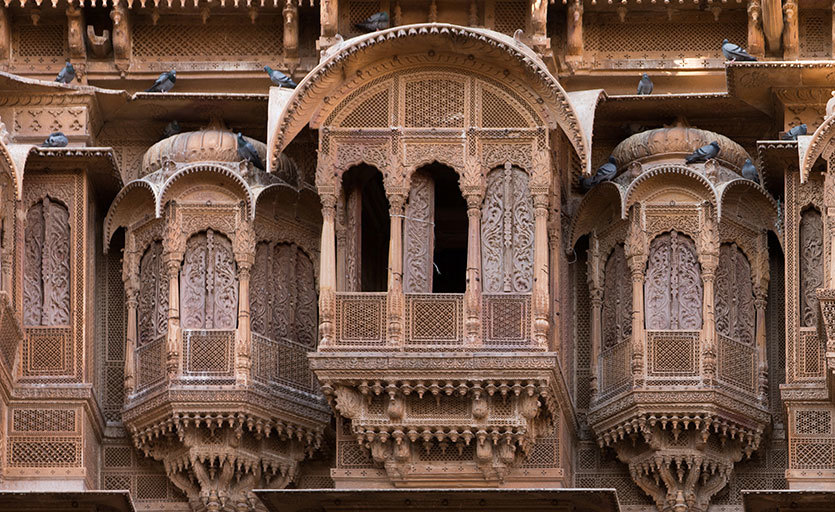 Stepping inside is like going back in time where you can totally picture yourselves as wealthy brocade traders putting on your finest in the dressing room! Walk under the gloriously painted ceilings, absorb the intricate architecture, beautiful jharokhas, archways and gateways and take some AMAZING pictures from the central courtyard.
Nestled in a narrow lane, Patwon Ki Haveli is the oldest merchant haveli that stands in Jaisalmer. 2 of the original 5 havelis can be visited - one owned by the government and the other is privately run.
A testament to the historic wealth and craftsmanship of Rajasthan and one of the most popular historic spots in the city - you can't give this one a miss!
Where | Near Patwa Complex