The Golden City lies in the heart of the desert and if you live here, you NEED to experience it for yourselves! Naturally, there a million and one desert tours and safaris in operation, but we've narrowed it down to the best of the best. Read on and plan your adventure!
Karan Desert Safari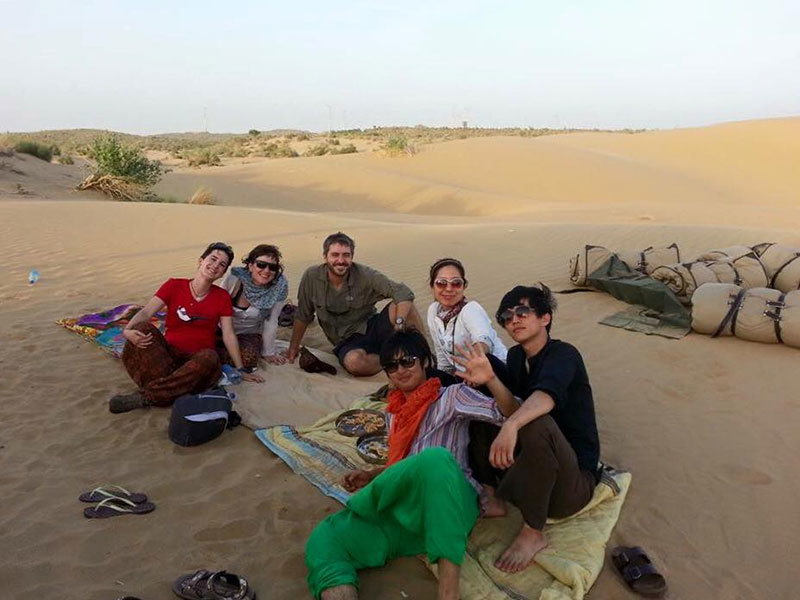 Lasting about three hours, Karan Desert Safari promises to take you deep into the Thar for the experience of a lifetime. Watch the sun rise over the dunes while sipping a hot cuppa or count the stars as you return after watching the day end. With trained riders to accompany you on your ride, flexible packages and the option of their own desert camp, this desert safari ensures both safety and comfort. The guides are known for being friendly and even break into traditional Rajasthani love songs if the mood strikes! 
Know More At | http://karandesertsafarijaisalmer.com/
Real Desert Man Camel Safari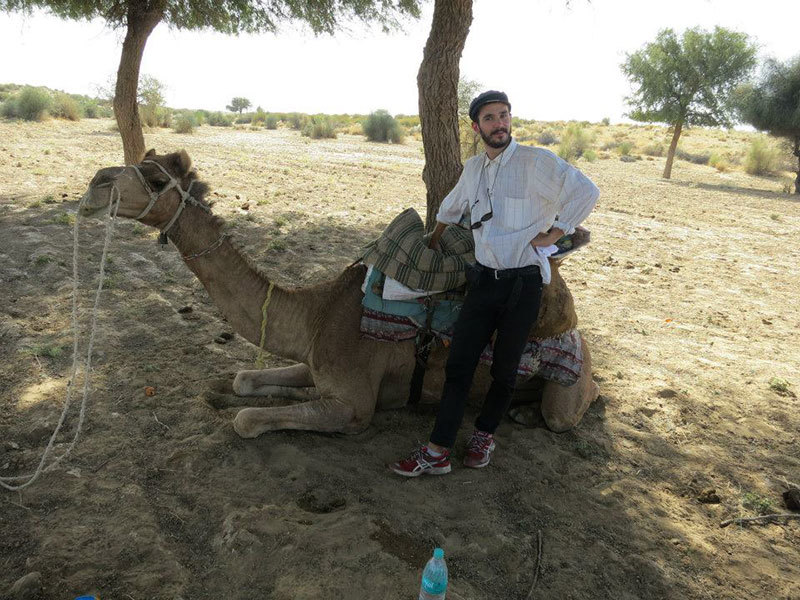 The Real Desert Man Camel Safari lives up to its name with most of the camel guides being locals born and raised in the desert. Started by "the real desert man" Sawai Dan, this camel safari has been in operation for over twenty years and takes you off the beaten track. Oh and here's a neat little perk. 15% of what you pay for this authentic tour of the Thar goes towards community development. Sounds like a win-win for everyone!   
Know More At | http://realdesertmansafarijaisalmer.com/
Wanderlust Camel Safari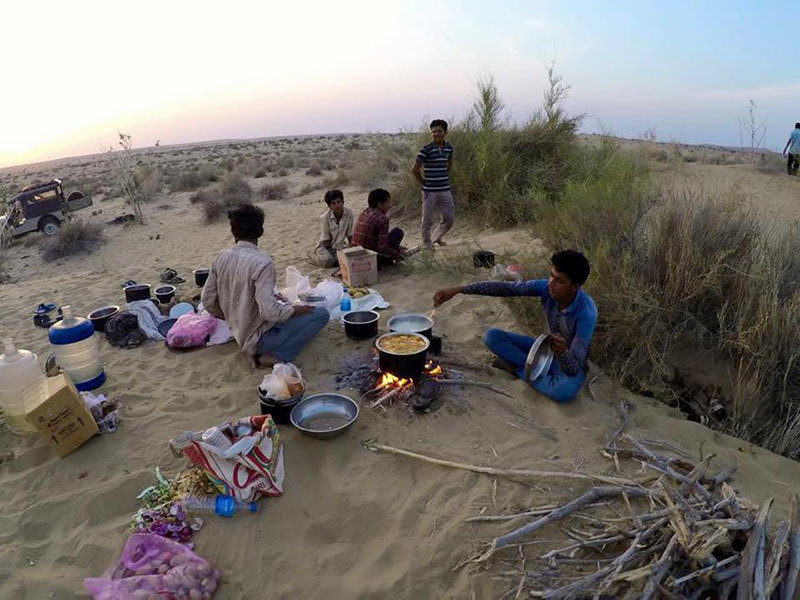 Sleeping under the open sky, galloping through the sand to visit local villages, learning interesting titbits about the desert fauna and flora you spot- these are some of memories you can make with Wanderlust Camel Safari. With plenty of freshly prepared food and drinks, rest assured that both you and the camels are treated well on this tour. Pst! You can even score some cold beers if you ask nicely. Tours can last half day, full day or one night and two days, depending on your budget.
Know More At | http://wanderlustcamelsafarijaisalmer.com/
Royal Adventure Tour
Offering camel safaris, jeep safaris and special packages for students, the people at Royal Adventure Tour are known for their kickass planning and efficiency. The evening tour includes a pickup from anywhere in the city and a camel safari lasting about two hours, followed by a cultural program. If you opt for the jeep, you will likely ride in an open top 4x4, with the wind in your hair and nothing but the endless desert in all directions. Sounds like a pretty epic adventure!
Know More At | https://www.tourpackagejaisalmer.com/camel-safari-package-in-jaisalmer.php
Kamal's Private Camel Tour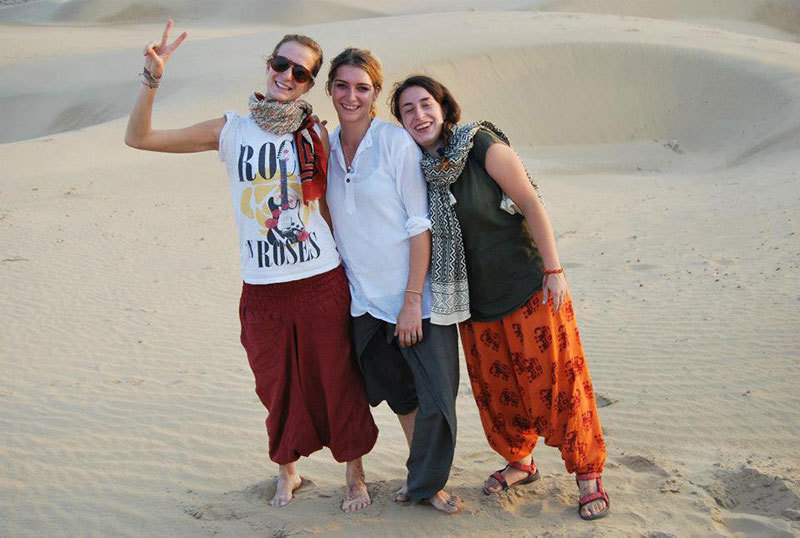 From long distance excursions as far as Barmer and Jodhpur to special trips in remote areas of the Thar, Kamal's Private Camel Tour has a lot to offer! Known as one of the friendliest safaris in Jaisalmer, this camel tour was started by a local camel man. The camels here are mostly bred in the village of Barna and 10% of the profits directly support a primary school of the village. Help out the community and have a kickass day of adventure while you're at it!
Know More At | https://www.kamalsprivatecameltour.com/
Wonbin Safari Jaisalmer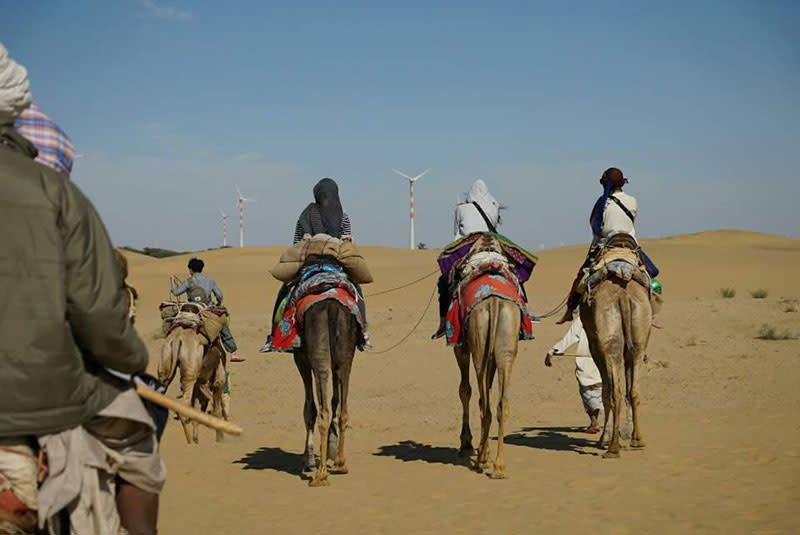 Camels are pretty much the poster boys of the desert, and the Wonbin Safari lets you visit an actual camel farm as the first stop of the tour. After you get to know all about these fantastic beasts and where to find them, try your hand at sand boarding! Surf the dunes and take some amazing photographs (before the inevitable tumble!). If that sounds too ambitious, just get some chic henna art on your hands and feet. The tour ends with a scrumptious barbeque dinner and some belly dancing too. Ooo la la! 
Know More At | http://wonbinsafari.com/
The Thar Experience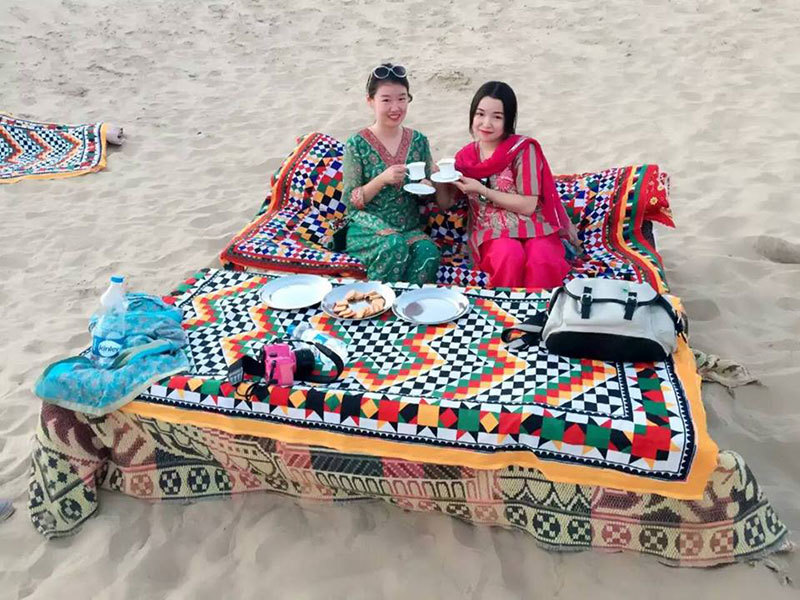 The Thar Experience is all about personalised service and going the extra mile! Munch on pakodas or crisps for starters and enjoy a filling Indian meal for lunch. Teatime amidst the dunes is also pretty darn memorable! If you opt for an overnight stay, the beds are comfy, clean and leave no room for complaints. With friendly and honest management, you're sure to have a great time! 
Fb Page | https://www.facebook.com/thetharexperience/
Abu Safari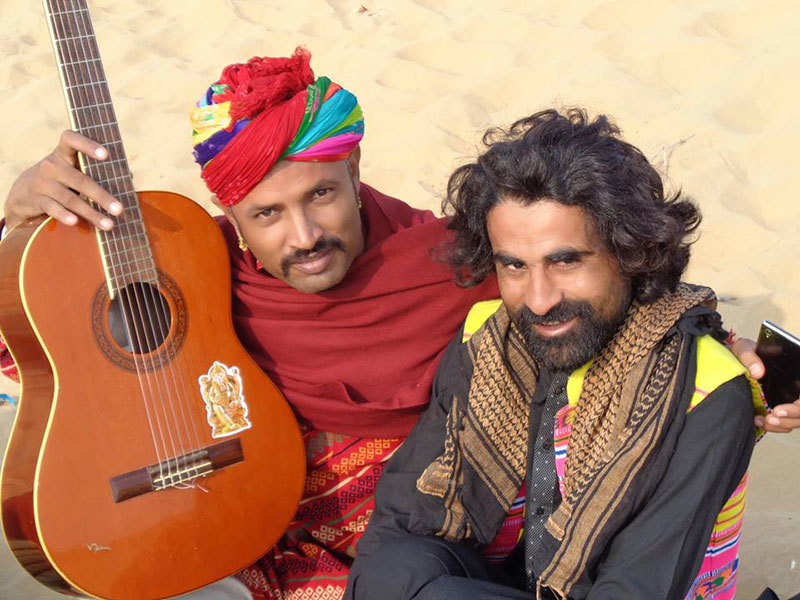 "Life is Mamma Mia!" That's the de-facto motto of the jovial and hippie bunch in charge of Abu Safari. Incorporating both a jeep and camel ride, many of the packages on offer take you deep into the desert (almost 55 kms!). You can also ride through a number of old villages if you prefer. Get to know the customs and traditions of the Thar or just hang out with the adorable kids.
Know More At | http://www.abusafari.com/
Chetram Voyages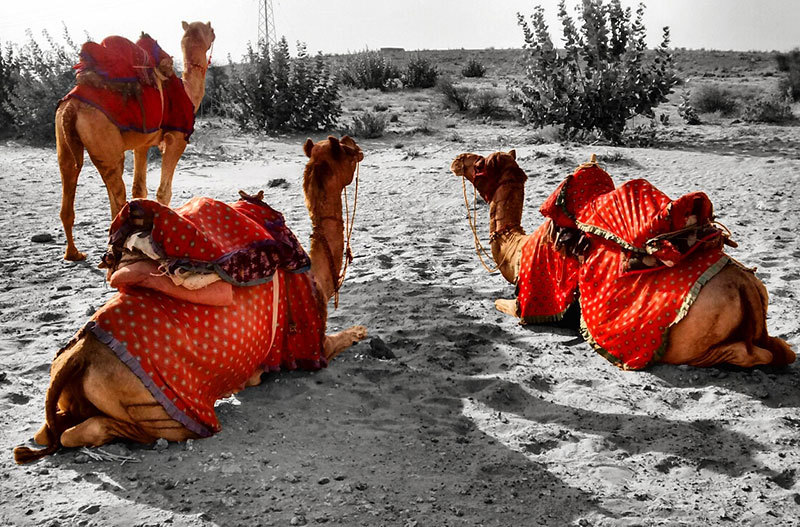 If you're looking for something wackier, Chetram Voyages offers a Night Safari, apart from the standard camel safari. Lasting about 90 minutes, this jeep safari allows you to see the moonlit desert after the sun has set. Sounds like the perfect date for an adventurous couple! As an award winning Tour Operator that has been in the business since 1995, Chetram Voyages guarantees a professional service and pretty reasonable rates. So tour the scorching sands without worrying about burning a hole in your pocket!  
Know More At | http://chetramvoyages.in/
The Desert Life Camel Safari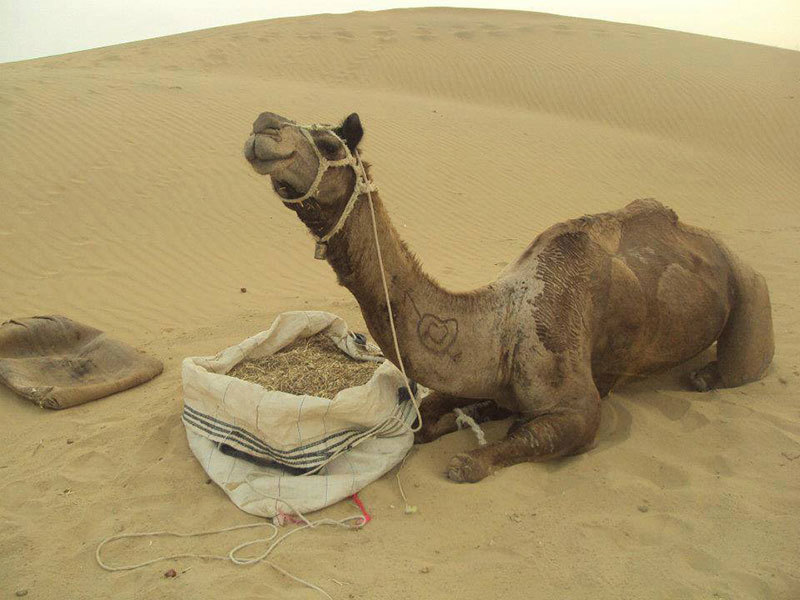 Established a few years ago by local camel guide Hanif Khan, The Desert Life Camel Safari takes pride in being a responsible and ethical business. The camels here are well looked after and never loaded with more burden than they can carry. Visit an oasis in the middle of the Thar or ride to an abandoned (and possibly haunted!) village. The packages are super flexible and the company is totally upfront and transparent when it comes to costs.
Know More At | https://www.thedesertlifecamelsafari.com/
What are you waiting for? Time to saddle up and ride into the sunset!