History buffs in Jaisalmer are spoilt for choice. In a city that seems to be living, breathing history, it can get pretty overwhelming to decide where to look first but we've got your back. Here's a list of the 100% non-negotiable items that should be on your to-see list.    
Jaisalmer Fort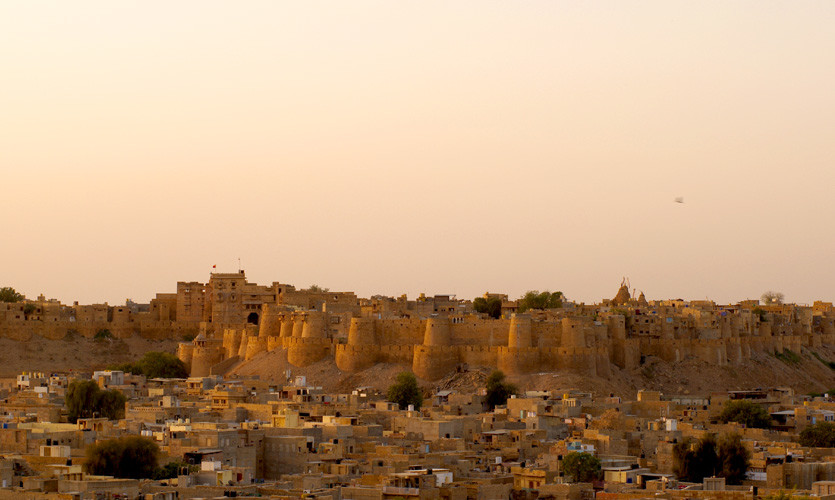 The city may have spread beyond these sandstone walls but the Jaisalmer Fort remains the heart and soul of Jaisalmer. Housing the royal palace, a beautiful Hindu temple, several ornate Jain temples and some colossal gateways, this majestic World Heritage Site is definitely a sight to behold. The coolest thing about this well-preserved structure is that it is still a "living fort". Yep, generations of local families continue to live in the traditional havelis within this 12th century bastion. Popularised as the Sonar Quila, or the golden fort, by Satyajit Ray, this landmark of Jaisalmer looks best at sunset.
Where To Locate It | Fort Road
Bada Bagh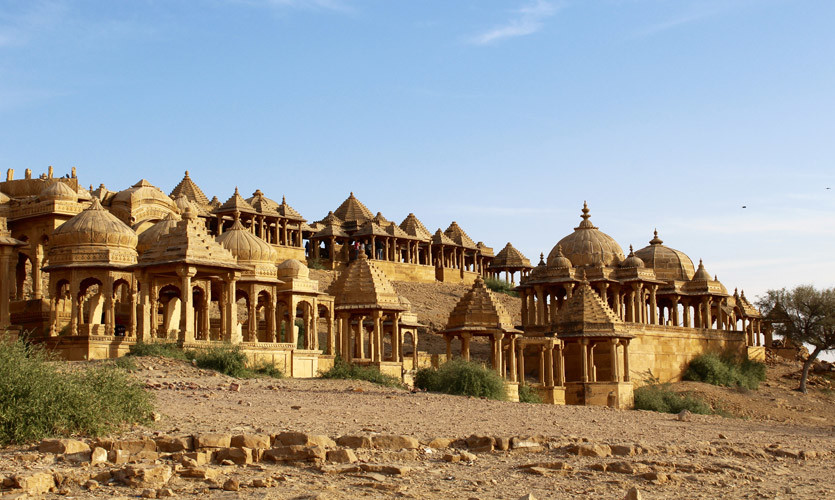 You can't have a garden in the middle of the Thar, they said. *Don't believe me? just watch*, Maharawal Jait Singh retorted. Okay, maybe no one was singing Bruno Mars back in the day, but Bada Bagh is really said to have been a garden complex. Located about 6 km from Jaisalmer, the site contains the royal cenotaphs, known as chhatris, which pay homage to the various Bhatti kings who ruled in the region. A dam commissioned in the 16th century ensured that Bada Bagh remained a little green spot in the desert. The Govardhan Stambh, a 1200 foot long pillar in the complex, was erected to commemorate this feat.
Where To Locate It | Ramgarh Road
Patwon Ki Haveli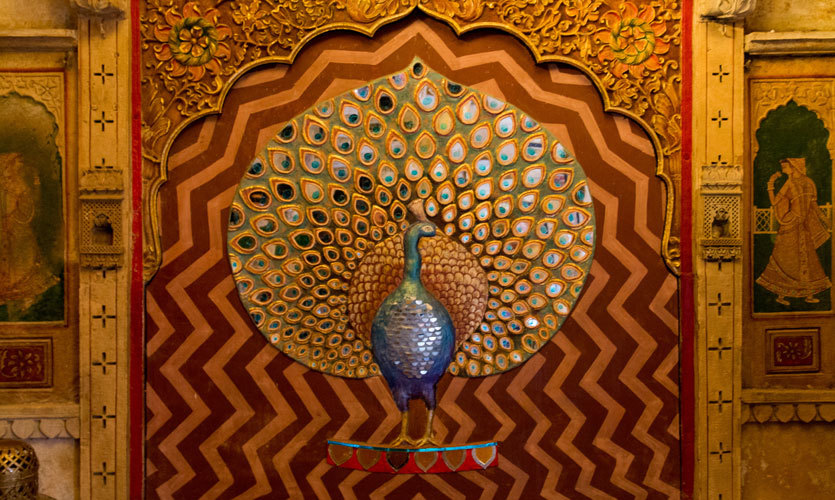 Imagine waking up to a ceiling of gold-edged mirror tiles. Now that's a #WokeUpLikeThis selfie worth posting. Patwon Ki Haveli is the largest, oldest and arguably the grandest haveli of Jaisalmer. Built in the 19th century, this renowned haveli is actually a set of 5 elaborate mansions that were constructed by Seth Guman Chand Patwa for his five sons. The exquisite detail in the outer carvings or the indoor paintings and mirror work reflects the historic craftsmanship and wealth of Rajasthan.
Where To Locate It | Patwa Complex
The Thar Heritage Museum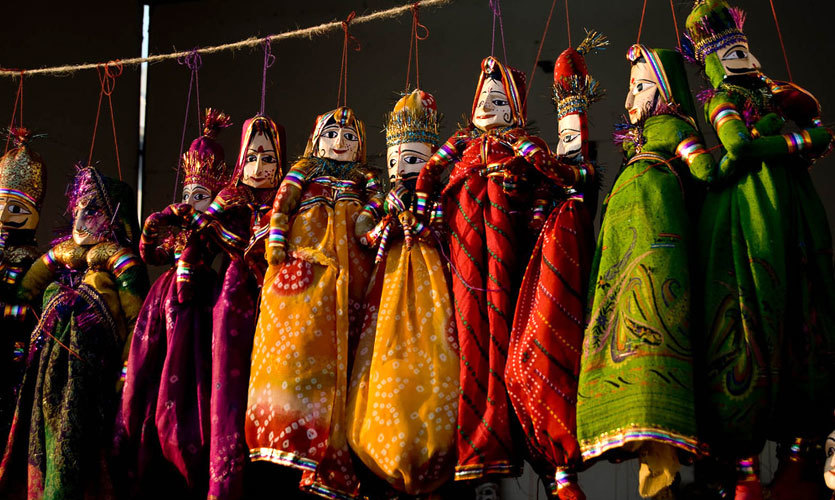 If enormous forts and vast museums tire you, the Thar Heritage Museum is the perfect place to get a tiny dose of history. Showcasing the private collection of local historian Laxmi Narayan Khatri, this cosy little museum houses everything from sea fossils and musical instruments to chillums and leather ghee containers. The man himself often gives personal guided tours to visitors. There's even a dramatic nightly puppet show with bits of social commentary thrown in! Who said history has to be boring?
Where To Locate It | Gandhi Chowk
Jaisalmer War Museum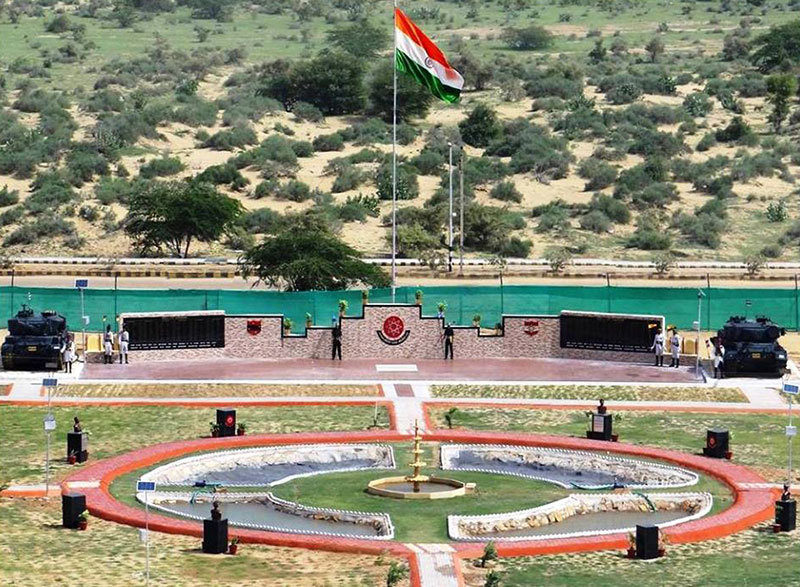 The Jaisalmer War Museum serves as an impressive tribute to the valiant Indian army. Located in the Jaisalmer Military Station, on the Jaisalmer-Jodhpur highway, this museum highlights various milestones in India's military history and war efforts. With richly detailed information, an audio-visual tour, real war equipment of the Indian army and even captured enemy tanks on display, this museum inspires a real sense of awe and patriotism.
Where To Locate It | Thaiyat Village
Longewala War Memorial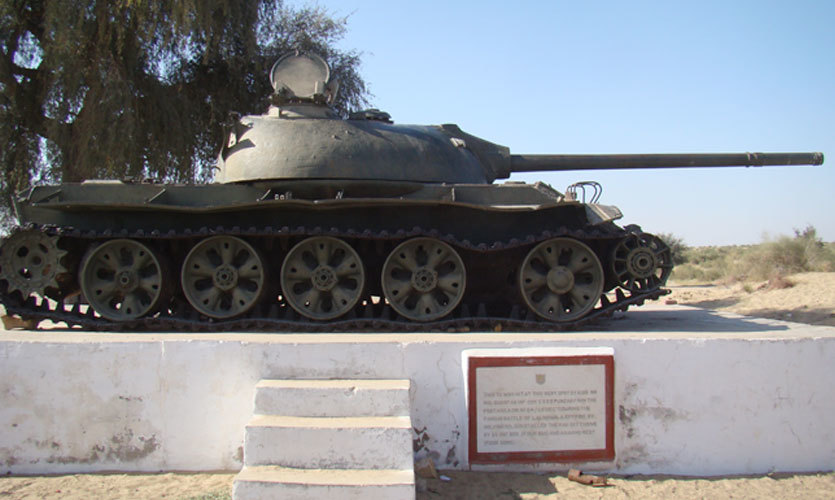 The Longewala Yudhstal is a war memorial commemorating the famous Battle of Longewala which took place here in 1971. Anyone who has seen the 1997 blockbuster Border can never forget the Longewala Battle and the heroic leadership of Major Kuldip Singh Chandpuri. You can listen to an interview of Major Chandpuri himself here, recounting the chilling tale of how the Indian armed forces overcame all odds and emerged victorious. The memorial also showcases how the Indian troops celebrated their victory, the weapons and bunkers that were used, and the demolished Pakistani tanks and jeeps. Situated about 15 km from the Indo-Pak border, this memorial is well worth the two hour drive from Jaisalmer city.
Where To Locate It | Longewala
Salim Singh Ki Haveli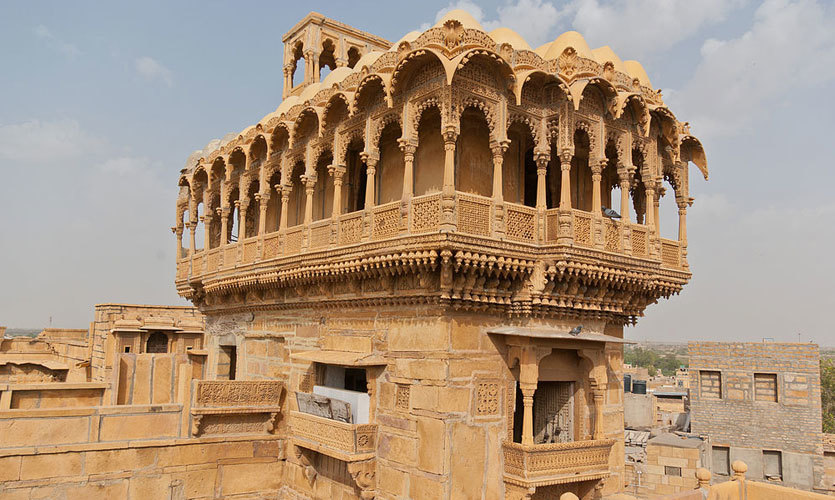 Constructed over the remains of an older haveli, Salim Singh Ki Haveli or Moti Mahal is a three centuries old structure known for its unique architecture. Named after Salim Singh Mahto, the former Prime Minister of Jaisalmer princely state, this haveli has peacock-shaped brackets supporting the roof and 38 distinct balconies. The façade of the building resembles a ship and the haveli is sometimes called Jahaz Mahal. Descendents of the Prime Minister Mahto still occupy this three-storey haveli.
Where To Locate It | Amar Sagar Pol
Government Museum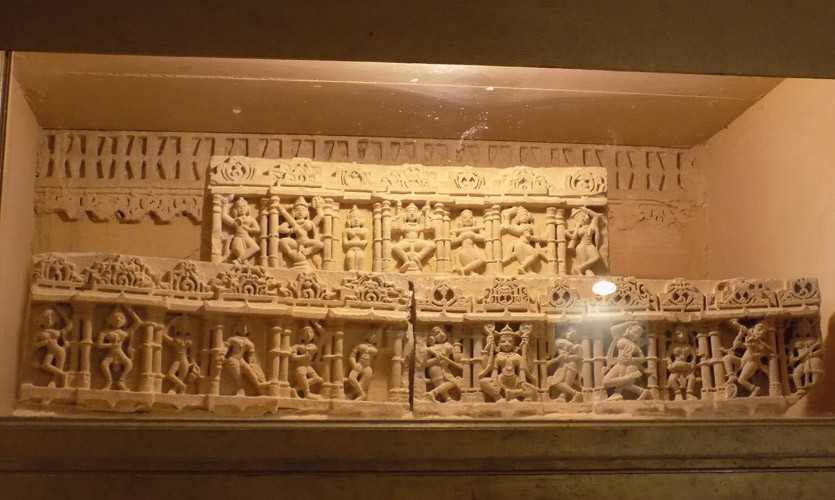 Fossils from the Jurassic period, rare local sculptures from Kairadu and Lodurva, authentic embroidered dresses and handicrafts- these are just some of the amazing things on display at the Jaisalmer Government Museum. Run by the Department of Archaeology and Museums, this museum has meticulously captioned displays and a good collection of relics. What's more, entry is only 10 bucks for Indian nationals but you can even walk in for free on Mondays! The museum is located within the Jaisalmer Fort itself, on the far western side.
Where To Locate It | Police Line
Gadsisar Lake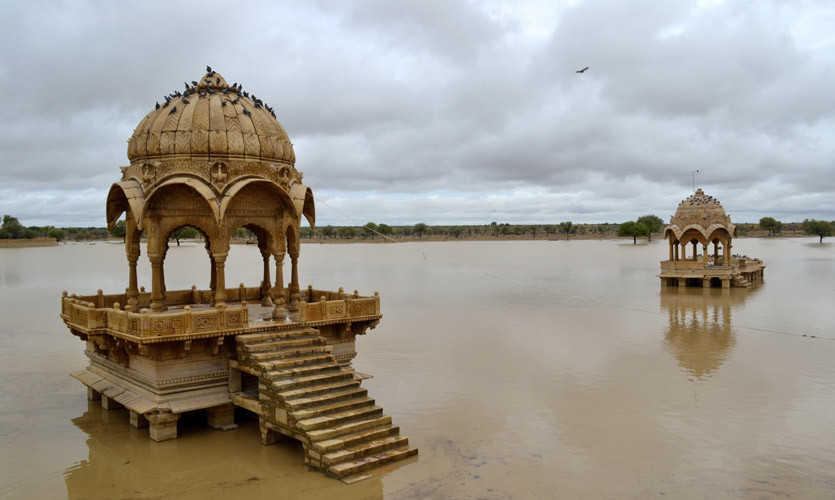 This 14th century water reservoir was constructed by Maharawal Gadsi Singh and later many small temples and shrines were added in and around the Gadsisar 'lake.' The faint strains of music by local street artists, the deep blue of the water and the Jaisalmer sun on the crumbling sandstone structures make for a very picturesque historic site.
Where To Locate It | Postal Colony
Nathmal Ji Ki Haveli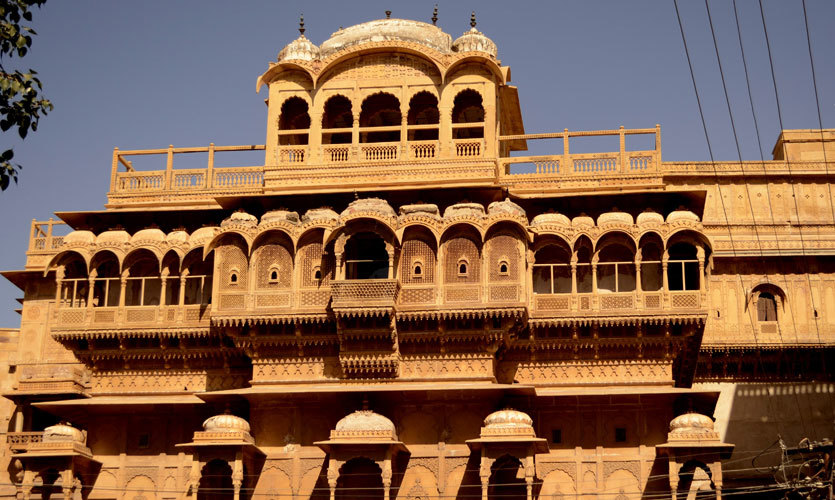 While the thought of working with our bratty siblings may sound like a total nightmare to many of us, two talented brothers, Hathi and Lulu, actually worked on each half of Nathmal Ki Haveli. The result is an exquisite yet slightly irregular 19th century structure. Two stone elephants seem to be guarding the entrance while the interiors contain miniature paintings with liberal use of the gold-leaf style. There are even engravings of modern objects like cars which the brothers only knew from descriptions! Something tells us Hathi and Lulu would rock at a game of pictionary. 
Where To Locate It | Sadar Bazar
So grab a friend, put on your Indiana Jones hat, and head to these historic spots right away!