Laal Maas & Gatte Ki Sabzi Galore: 6 Best Places To Grab An Authentic Rajasthani Meal In Jaisalmer
Nothing hits the spot quite like some traditional cooking! If you're sick of the pizzas and fried chicken, it's time to treat yourself to some authentic Dal Bhatti and Laal Maas. Check out our list of the best Rajasthani restaurants in town: 
1. Desert Boy's Dhani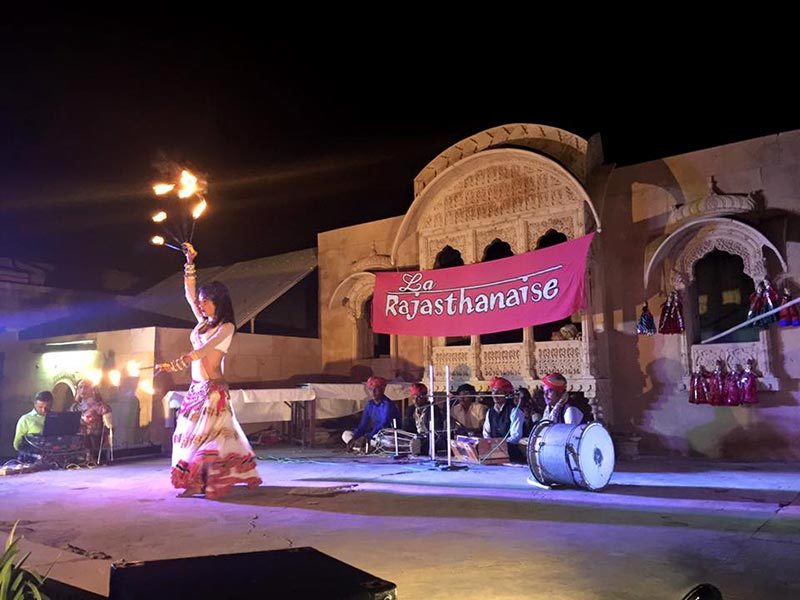 Desert Boy's Dhani is a garden restaurant with a gorgeous stone paved courtyard and live folk performances. Dishing out vegetarian Indian and Continental meals, this is one of the most popular Rajasthani restaurants in town. Dig into some excellent Ker Sangri or Malai Kofta as you watch a puppet show or hum along to some Rajasthani song and dance. The restaurant also has the option of traditional cushion seating indoors, though the al fresco experience under fairy lights and trees is pretty unbeatable! At night, the tables are also candlelit. 
Where | Near Nagar Palika
Fb Page | https://www.facebook.com/Desert-boys-Dhani-1446271365603707/
2. The Trio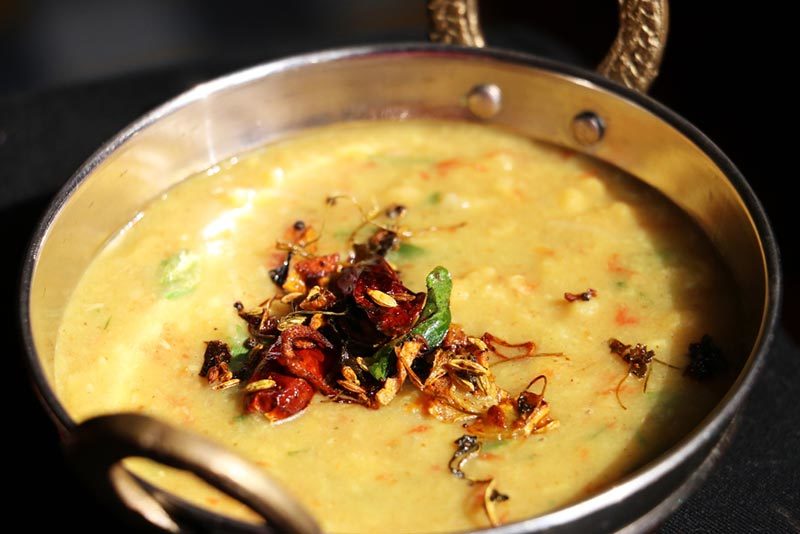 With traditional wall hangings and even old weapons serving as the décor, The Trio instantly transports you to the glory days of Mewar! The food lives up to expectations, with Ker Sangri and Dal Tadka that could please the strictest Rajasthani grandmother! For carnivores, the Laal Maas and Mutton Nagori are absolutely delectable choices. The terrace seating lets you watch the hustle and bustle of the markets below, even as you are away from them. You can also enjoy a meal indoors or in the garden. Be warned though, as one of the most well known and long standing restaurants in the city, The Trio is almost never empty!
Where | Mandir Palace,Gandhi Chowk, Near Bank of Baroda
Website | http://royaldesertcamp.in/trio-restaurant/
3. Milan Restaurant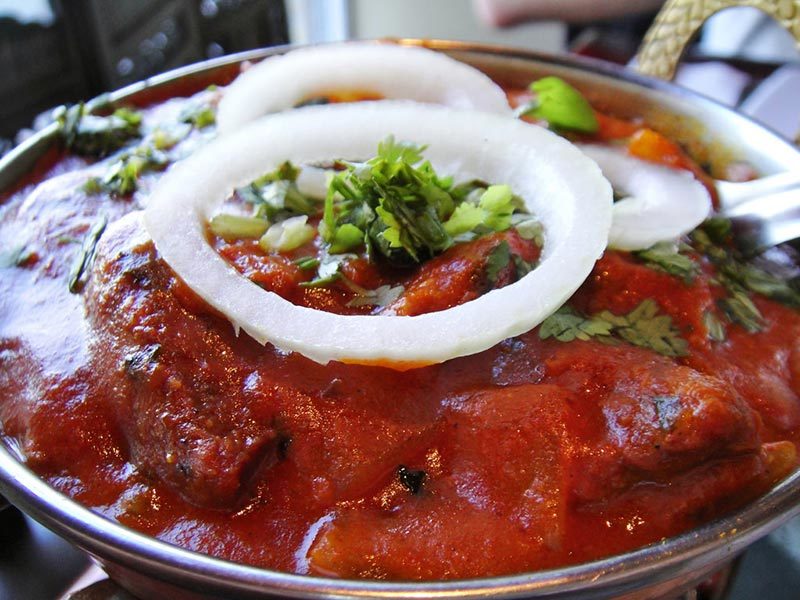 Milan restaurant is known for the legendary tandoor, a range of freshly prepared Indian courses and amazing value for money! Walk in and taste some of the best Laal Maas you can find in the city. Or try the succulent Tandoori Chicken with a piping hot and buttery naan! Vegetarians have a few great options as well, such as the perfectly seasoned Vegetable Kebabs. The Paneer Makhani is also extremely creamy and filling. The restaurant is not only easy on the pocket but has excellent service as well. This is one of the main reasons why it draws customers despite bigger and swankier eating joints nearby.    
Where | Main Road, Dhibba Para
4. Killa Restaurant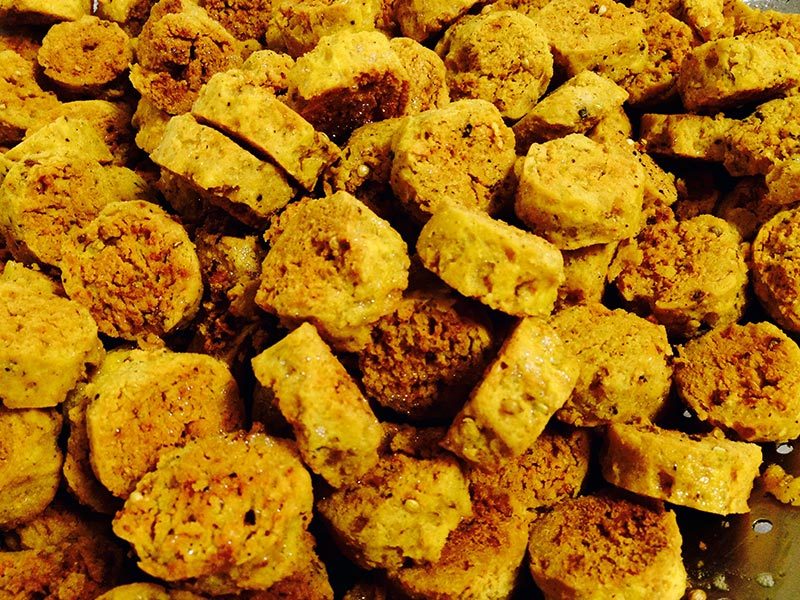 Killa Corner is the perfect restaurant for those days when no one can agree on what to eat from Gatte Ki Sabzi and Manchurian to burgers, pasta and everything in between! The food is of great quality and the restaurant staff is super helpful. With an unpretentious and happy vibe and a menu that won't burn a hole in your pocket, this is an awesome place for a chilled out meal with friends! 
Where | Next to the Fort, Gopa Chowk
Fb Page | https://www.facebook.com/Killa-corner-restaurant-Jaisalmer-320648774957305/
5. Zoya Ka Zayeka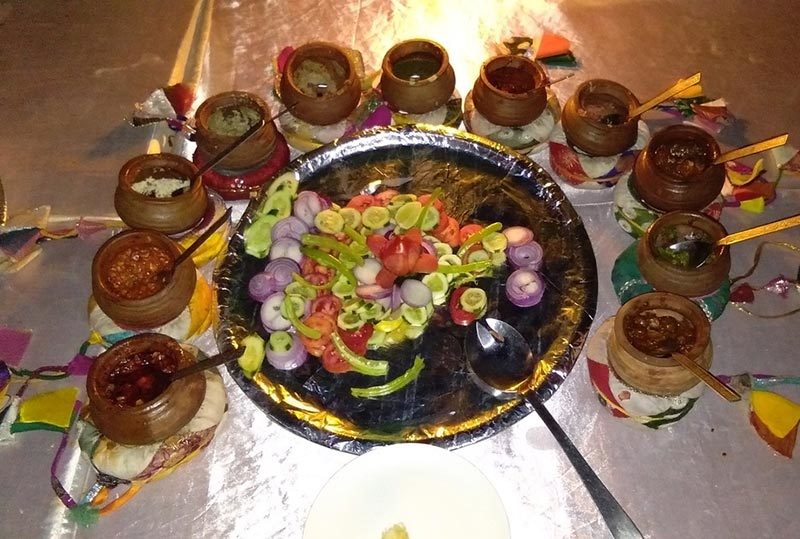 For yummy home cooked Rajasthani food served with a whole lotta love head to Zoya Ka Zayeka. Run by an adorable Jaisalmer couple, this rooftop restaurant is named after their daughter Zoya and is part of a homestay. If you're craving the authentic taste of Rajasthan, try the Dal Bhatti, Rajasthani Kadhi, Jaisalmeri Chana or the Vegetarian Thali. The menu is not too extensive but changes almost every day. You are sure to find a dal of your choice, biryani and all the standard desi fare. The best part is that the quality is always spot on! For a homely ambience and real Rajasthani food, this is the perfect restaurant. 
Where | La Diva Homestay, Plot No. 732, Near Dr Bk Arya House, Achalvanshi Colony
Website | http://www.ladivajaisalmer.com/
Fb Page | https://www.facebook.com/Zoyakazayekajaisalmer/
6. Monica's Restaurant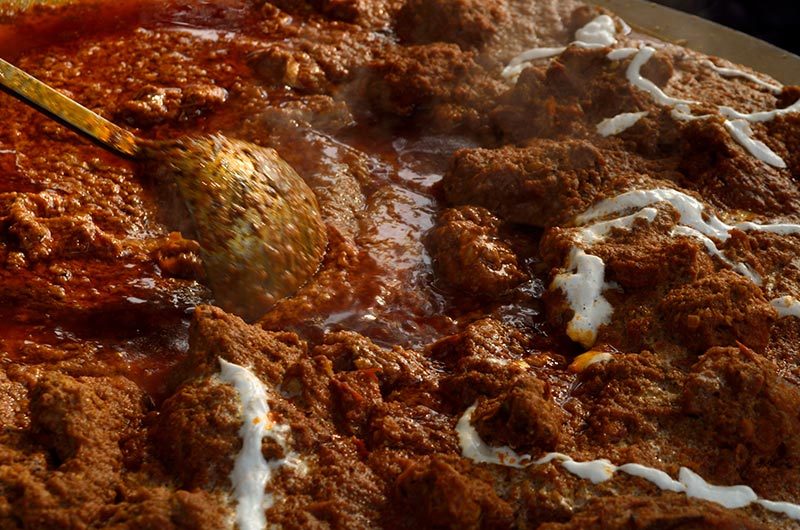 Monica's Restaurant is known for its flavourful Rajasthani thali and delicious tandoori items. Located right near the Jaisalmer fort, Monica's serves up a range of Indian and Continental items at low prices, with a complementary view of the famous bastion. Try the Mutton Curry or Tandoori Chicken with Garlic Naan. The restaurant is super accommodating when it comes to spicing. Whether you like things on the milder side or prefer to turn up the heat, the chefs at Monica's are sure to please you.
Where | Opposite Fort Gate, Gopa Chowk, Amar Sagar Pol
So walk into one of these restaurants and get the true blue taste of Rajasthan!